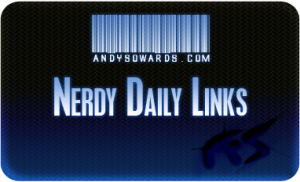 Its the middle of the week! Hope yours is going fantastical! Enjoy todays list it is Short and Sweet but has some great Nuggets of info in it! LOVE the light brushes as well as the icon tutorials, so check those out! Hope you enjoy todays post and pass it to a friend! Thanks everyone for all the love and support, I appreciate you all! Now Get your Daily Nerdy Web Development/Design Links!!
Web Development/Designer Resources, Inspirations and Entertainment!!
Awesome mac and iPhone websites!!

now THIS is interesting! Original Apple business docs!

Excellent bookmarks from last month!

Awesome info you didn't know about The man behind Apple

Nice looking web host, might give them a try!

Fantastic designs from DeviantArt – Inspirational

Excellent tutorial on creating a sleek and clean dark website in Photoshop

Google selling eBooks now?

Quick and easy post on creating textures!

Great ways to measure SEO

LOVE these type of brushes, great collection here.

Excellent read on the CSS Box Model

Great blogs from the week!

Nice tutorial for non profit web site

Great tips for staying motivated

uh oh, no more free app re-downloads from iPhone

WAY Awesome Icon Design tutorials

Excellent strange places for inspiration!