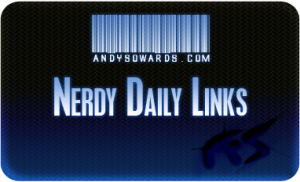 Thursday is here! Sweet! Todays Links contain some MORE great 3D Modeling Tutorials and Some great Inspiration from web design and advertisements, so check those out! Hope you enjoy todays post and pass it to a friend! Thanks everyone for all the love and support, I appreciate you all! Now Get your Daily Nerdy Web Development/Design Links!!
Web Development/Designer Resources, Inspirations and Entertainment!!
Awesome FireFox Add Ons

Are twitter users Inactive? Interesting Stats

These are great PDF Resources for every Designer to download!

Another jquery Lightbox clone

GREAT and SIMPLE list of 50 best practices

Wow, Craigslist is kicking ass.

some freaking awesome Icons here!

Sweet Grunge Fonts!

Awesssommeeee

Freaking kickass list of Designers from Twitter that NEED to be followed!

Nice tips for advanced linkedIn Usage

Its so true! ahhh

Awesome Contact form page designs!

new alternative to lightbox plugin

Freaking awesome workflow tutorial of making a 3D Cursed Pirate

SWEET Icon design tutorial – Illustrator

Awesome brush designs and how tos!

Awesome typographic logos!

Kick ASS!

nice quick read about cross browser testing

more awesome anti-smoking ads

Stunning Bonsai tree's – love these little things!!!