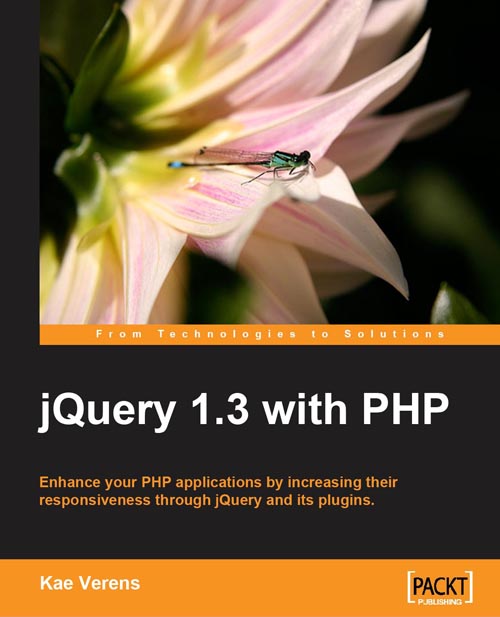 As some of you know I have recently been read Learning jQuery 1.3 Book from Packt Publishing and will be posting an in depth review of the content from start to finish very soon, so stay tuned!
I realize that jQuery 1.4 is already out and the Buzz around it is pretty high – however, if you are new to jQuery – You shouldn't worry about jumping into the latest and greatest version. You should instead focus on learning the basic concepts of jQuery, and using them correctly, and once you are up to speed, then by all means jump into 1.4. but learning the foundation of jQuery from the ground up will save you a lot of time and frustration!
In the meantime, I have also been reading jQuery 1.3 with PHP and will be posting a review to that book as well very soon. If you can't wait for the review then check out "Chapter 9: Data Tables" Yourself!!
You can get your hands on the free Chapter 9 download here.
From what I have read of "jQuery 1.3 with PHP" it is an Excellent resource for those who want to go all out and create a very nice web application on your own. This is a great read for those looking to 'tie it all together' and build a nice web app quickly and easily.
Its definitely worth picking up because you can learn a lot of good techniques for more efficient and clean code!
Stay tuned and Subscribe to the feed so that you won't miss the awesome FULL review of the book!