So another show that (like most of you) I really really enjoy is The Walking Dead – I forgot to mention that yesterday during the breaking bad wallpapers post, so I figured I would shout my love about the series here in this one haha. If you have not seen this show, I very highly recommend you go do that now, its about (SPOILER ALERT) Zombies – and survival, how can you go wrong with a show about that!? Well so far you can't, its a great show! So since halloween is coming up (man time is flying) I have collected some of the best The Walking Dead Wallpapers around and showcased them in this post below. Now you can show off your favorite show while also getting your zombie fix every time you look at your desktop background! So go, set forth, drool over these brains…er.. I mean.. Wallpapers…
Walllpaperrsssss …. Walllllllpapperrsss!! Rwarrrrrrr need moar wallpaperrrssss!
Enjoy!

Really cool digital painting of The Walking Dead!

This isn't specifically from the show I don't believe, but still Epic Illustration!

Another awesome illustration from the walking dead comic series!

These are hilarious, and also adorable. These would be good if you are a fan of the show but don't want blood splattered all over your desktop haha
oh and if you haven't seen the walking dead (what is wrong with you!? lol), checkout this awesome dvd packaging on the series!! I thought it was Incredible for a dvd/blue-ray series package!! WANT.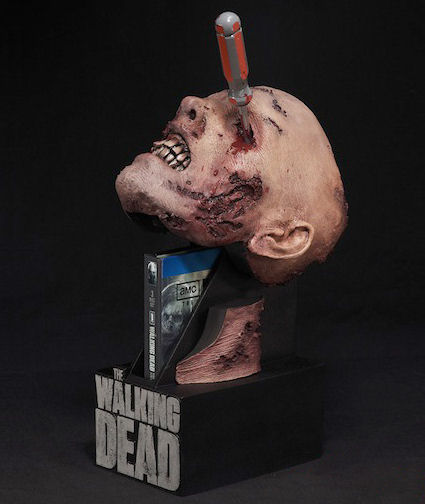 All series should have this creative of packaging!
What was your favorite wallpaper? A big fan of The Walking Dead? Whats your favorite moment from the show? Let us know in the comments below! Thanks for Reading!
You like this? Don't forget to follow us on twitter @andysowards and like us on facebook @andysowardsfan! We are also on that Google Plus & Pinterest thing.