Few sporting events generate a degree of excitement equal to the Summer Olympics. Thousands of athletes from around the world going for gold medals in dozens of sports creates riveting drama. Not every sports fan can travel to London to witness the games in person. But thanks to these apps, you don't have to miss a second of action while staying home.
NBC Olympics Apps
If you can't wait for the tape delayed TV coverage of your favorite Olympic events, you can use a pair of official NBC Olympics apps for updates at any hour day or night. It is the first time that NBC will offer more than 3,500 hours of Olympic coverage to smart phones and tablets. These apps are compatible with either iPhone or an Android and are free to download.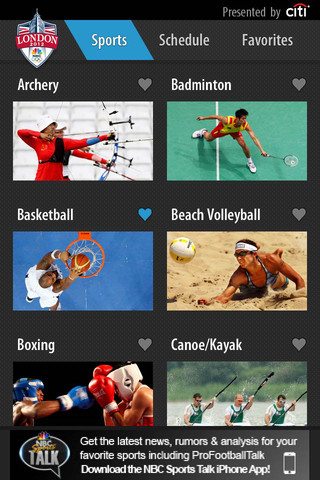 NBC Olympics Live Extra features live video streams of every single event. If you prefer not to watch these sports at odd hours, it will allow you to replay the streams later at a time of your choosing. This service is available only to paid cable subscribers of CNBC and MSNBC.
NBC Olympics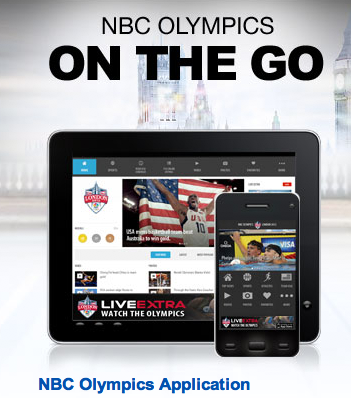 NBC Olympics features all the latest news and updates on every Olympic event. App users can also stream highlight videos, read athlete profiles and browse through event photo galleries.
London 2012 Apps
If you are the sort of fan who enjoys getting information straight from official sources, you will enjoy using the free official apps for the London 2012 Olympics. These apps engage fans of the Olympics in a comprehensive multimedia experience that will leave you glued to your mobile device. Two specific London 2012 apps are available to smart phone and tablet owners.
Join In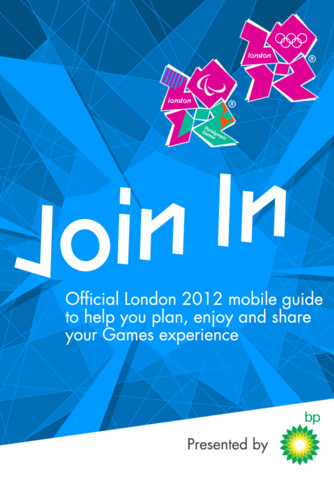 Join In lets you get an inside scoop on everything that is going on in and around London during the games. It features detailed maps for every Olympic venue. It also offers a spectator guide of all the hottest activities going on in London and the surrounding area during the games. App users can also enjoy a steady diet of live updates from the Olympics filled with latest news and photos.
Official Results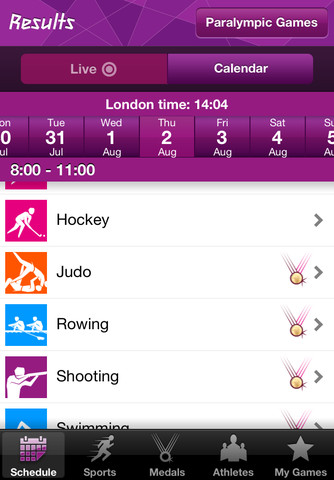 Official Results cuts to the chase and delivers live scoring, live results and a medal counter. It covers all 36 Olympic sports and offers a live event schedule for app users. Fans can also get the latest news and photos for each Olympic event.
Team USA App
All true-blue patriotic Americans can use the Team USA app to learn about the athletes participating in this year's Olympics.
2012 Team USA Road to London Olympics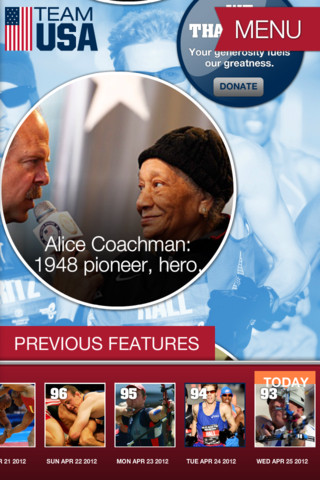 Users of the official 2012 Team USA Road To London app will get daily updates and special feature stories focused on U.S. athletes. It is also loaded with event schedules, athlete profiles, photo galleries and video highlights. App users can even purchase Team USA gear. The best part is this app is absolutely free to download onto your mobile device. It is a great way to stay connected with 4g smartphones on everything Team USA does.
Enjoy The Olympics
Apps for mobile devices are changing how everyone follows the dramatic stories generated by the Summer Olympics. No longer do you need to wait for the tape delay broadcast of your favorite athletes and events. Everything you want can be at your fingertips!