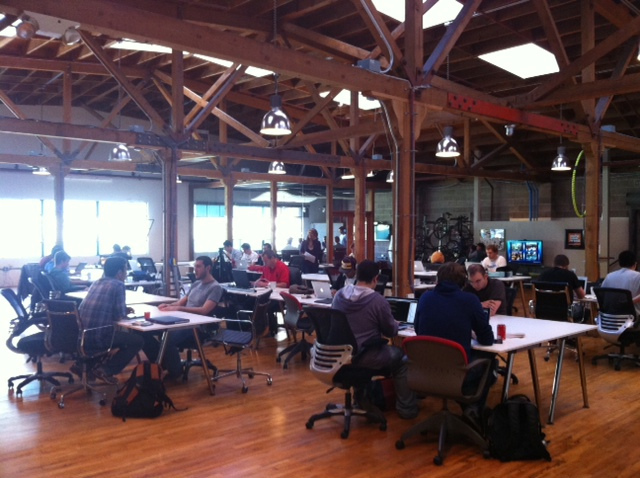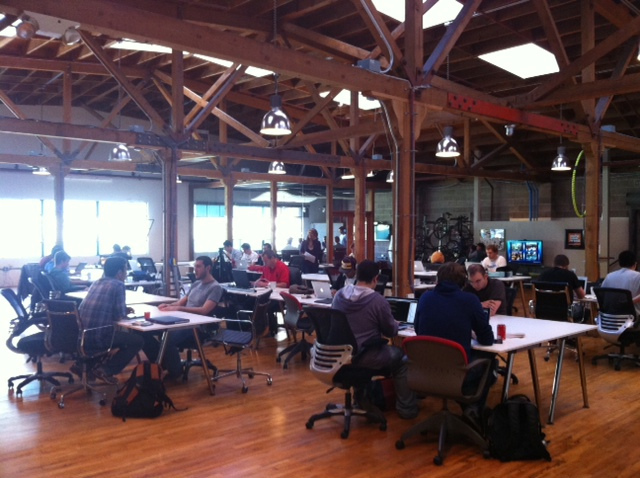 Dennis Crowley's Foursquare revolutionized the way we think about and use mobile devices, with the idea that we can use them to interact with our environment. The app uses either a mobile device's built-in GPS or network information to determine a user's location, then allows them to 'check in' to a venue, earning points and badges, allowing them to compete with friends, let friends know where they are, find nearby places, and leave real-time reviews on places they've visited. With all these great features, it's no wonder that their offices are just as revolutionary. Their office design combines form, functionality, and fun to create the perfect working environment. Here are the five best features of the Foursquare offices in New York City and San Francisco.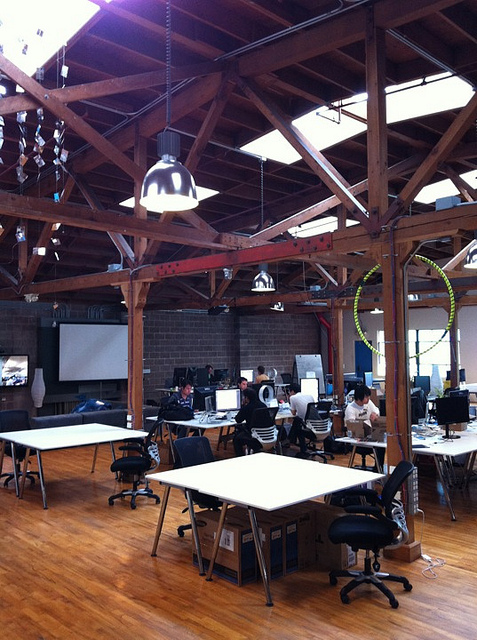 1. Idea Paint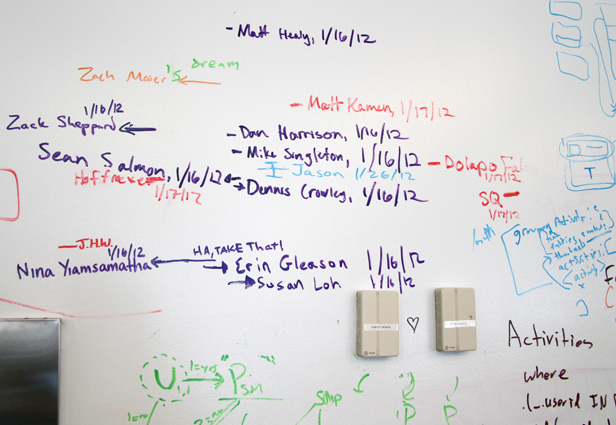 Children love coloring on walls, and the employees of foursquare are no different. Similar to a whiteboard, idea paint allows employees to write their ideas anywhere, at any time. Collaboration, lists, reminders, and even games of tic-tac-toe can be written and then erased when it's time for new ideas.
2. Pet Wall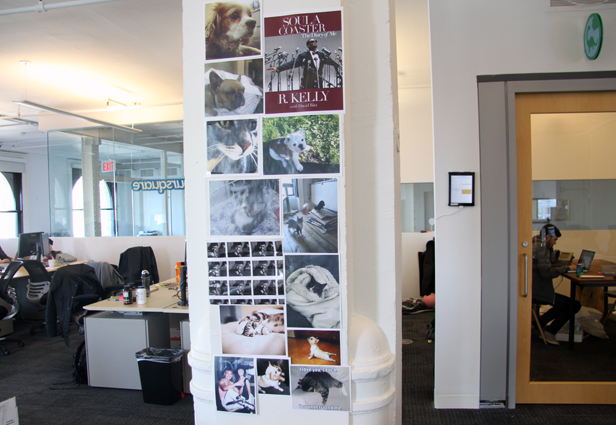 Who doesn't love animals? This wall started as a place to show off pictures of employees' adorable pets, but has since expanded to include pictures of any cute animal. The internet cat craze continues in real life with this wall, which features cats in strange poses. Why are dogs always underrepresented?
3. Shuffleboard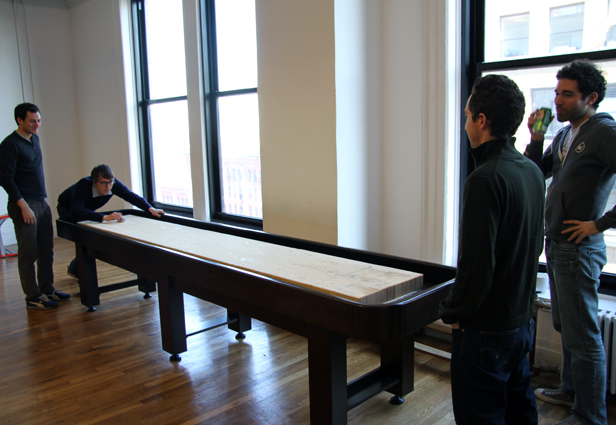 Take a break, relax, chill out. Better than bland corporate art on the walls is something actually entertaining: shuffleboard. Employees can grab a pint of microbrew from the cafeteria, Fat Denny's, then go play shuffleboard. And the best part is that they're still at work…
4. iPads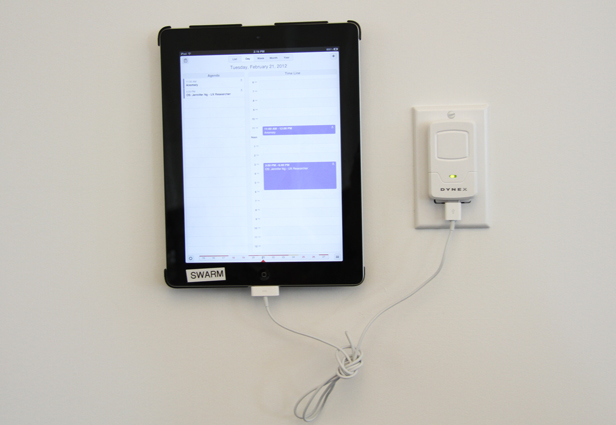 The best art for offices? An iPad. Dedicated iPads in every conference room replace a printed schedule. To reserve a room, check it out on Google docs. The iPad is instantaneously updated, saving both paper and inconvenience. And we're willing to bet that the iPads also get used for a few cheeky games of Angry Birds when no one's looking. Speaking of conference rooms:
5. Conference Rooms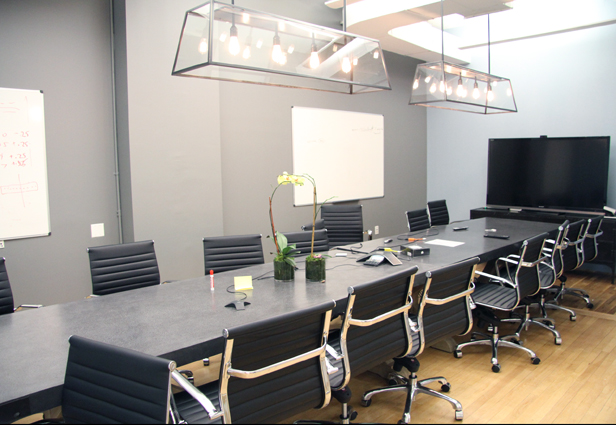 No one gets excited about spending time in a conference room, but here they just might come close. All conference rooms are based on the badges that foursquare users can earn for checking in to enough venues and the right sort. Is green your favorite color? Hold your meeting in Herbivore. Love libraries? Go check out Bookworm, which features newsprint wallpaper and cozy brown leather chairs.
So while foursquare might still be an office, it's not just any office. Replete with a plethora of decorations and design, these offices make any employee's job easier, more relaxing, and certainly more entertaining. And though surroundings aren't everything, these surroundings are prime: the New York City foursquare offices are located in Soho, looking towards the Hudson river on the tenth floor. Not bad for a company founded only in 2009.