If you are like us, you can NEVER EVER have enough Design Resources. You will never know when a certain resource will be the thing to help complete your next project.
All Designers love resources, it saves everyone time that can be spent focusing on the project and being creative, and now is the best time to stock up on them! We share a lot of resources, but this design bundle has a TON of them (Heck, It is over 1GB!!!) all in one place and getting a good deal on paid high quality resources like this is truly the best way to save time and money as a designer when searching for design resources! So Look No Further! Now you can get The Ultimate Design Bundle for just $49! That means you get 95% off the regular price (Valued over $1,000!). RIDICULOUS savings! This amazing bundle was created by many designers and more details about it can be found on Mighty Deals.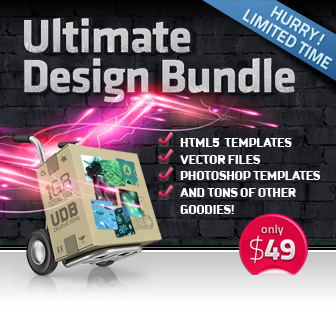 The Ultimate Design Bundle is an all new limited time design bundle – and it contains HTML5 Templates, icons and labels, vector elements, Photoshop templates, textures and background images with amazing value! Items by Ultrashock, FWD, Ember Studio, Solarseven, Terasynth, MikeMCD, and Onyro! We think this is a great deal and interested people shouldn't get it slip away! This deal is available only for this week.
Here are just A FEW of the MANY included items.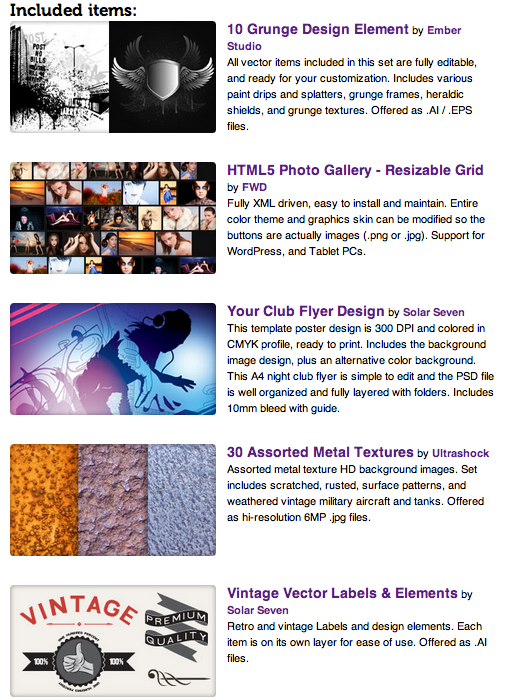 And Much More! See All Included Items! »
You like this? Don't forget to follow us on twitter @andysowards and like us on facebook @andysowardsfan! We are also on that Google Plus & Pinterest thing.