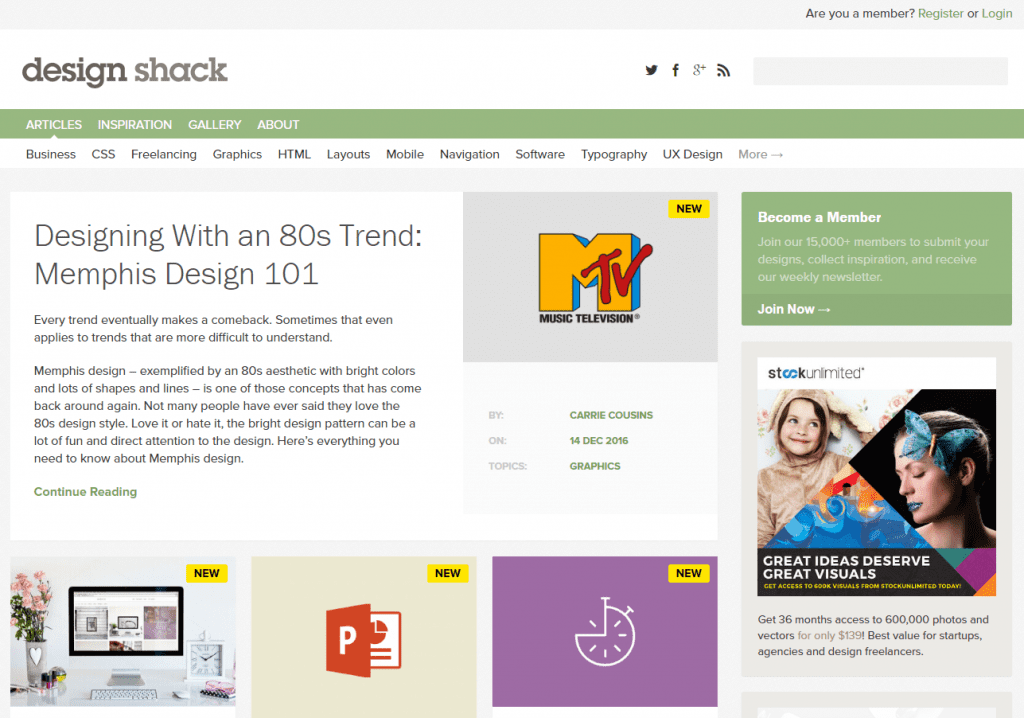 If you've decided you want to start and run your own blog, there are two things you need to do to ensure your success: you need to run an effective SEO (Search Engine Optimization) campaign, and you need to ensure that the actual design of your blog is welcoming and visually appealing.
You can use website SEO analysis tools to help determine what keywords to use and how successful your SEO efforts are, while coming up with a unique and attractive design for your webpage is going to require a little more creativity.
Regardless of whether you're building a blog for the first time or are already a professional webpage designer, it's important that you be up-to-date on all the latest trends so you know what's currently resonating with audiences and what isn't.
Some of the best places to stay on top of these trends will be web design blogs, which are a goldmine on expert tips and opinions on how to get the most out of your online space. Here are the top web design blogs to follow for 2017:
1stWebDesigner
1stWebDesigner is a blog that is well known for being one of the most active online communities of web designers in the world, professionals and novices alike. If you want to keep up to date on the latest web design trends by communicating with web design professionals directly, this is the place to go.
Creative Bloq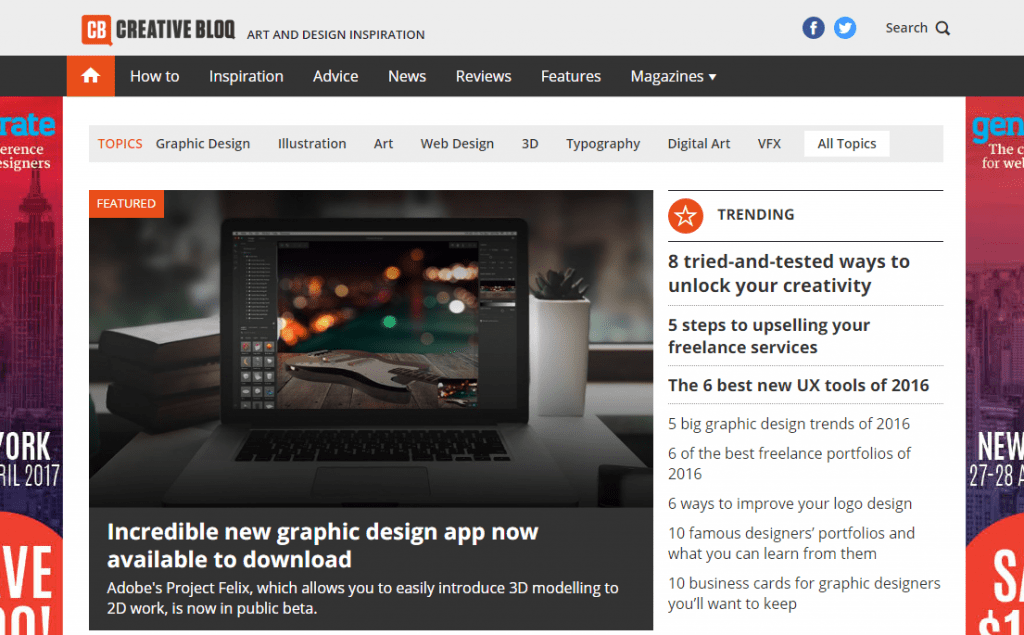 One of the go-to websites for web projects in general, Creative Bloq covers everything from 3D art to graphic design and webpage design. Multiple new articles from professionals and freelancers are published on a daily basis, so there's no shortage of fresh information.
CSS-Tricks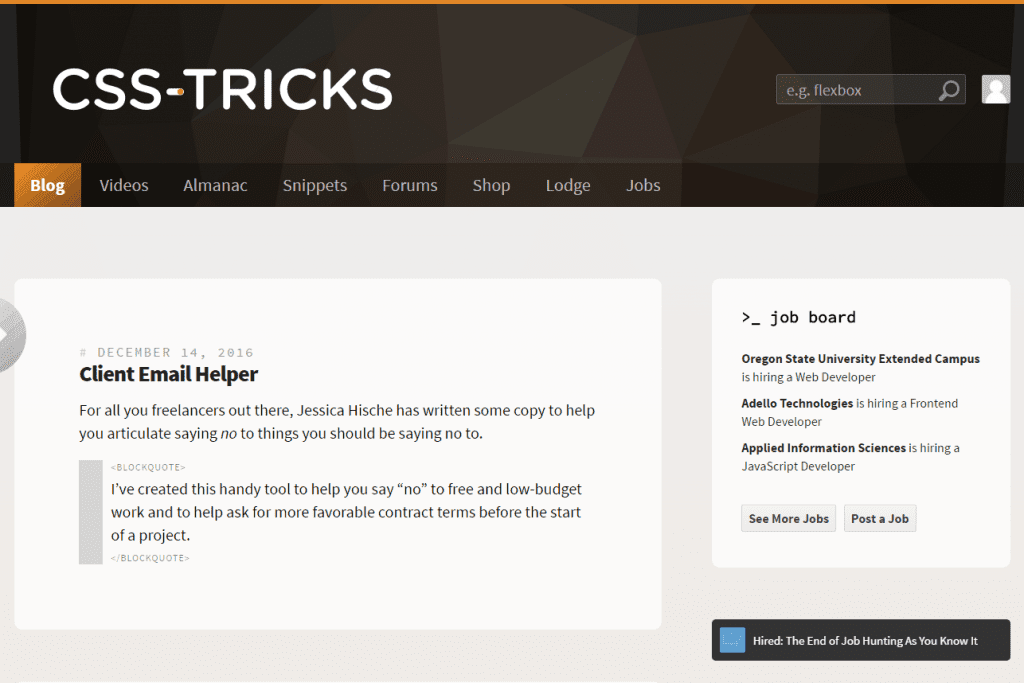 CSS-Tricks is a unique web design blog because it doesn't only provide you with informative blog posts and how-to videos, it also offers a forum, code snippets, and an almanac of CSS properties and selectors. Overall this is a handy resource for new web designers and developers.
Designrfix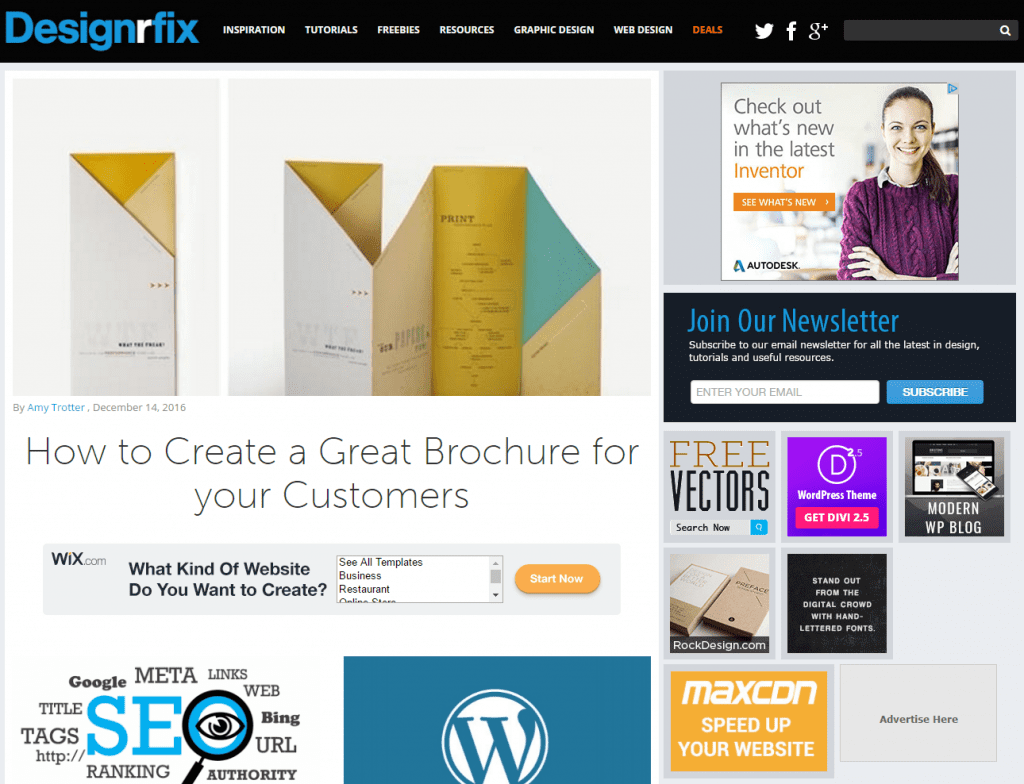 If you're an aspiring web designer, Designrfix will definitely be a website you'll want to check out. It contains many highly detailed tutorials on both web and graphic design, in addition to inspirational blog posts to help you enhance your creativity.
Design Shack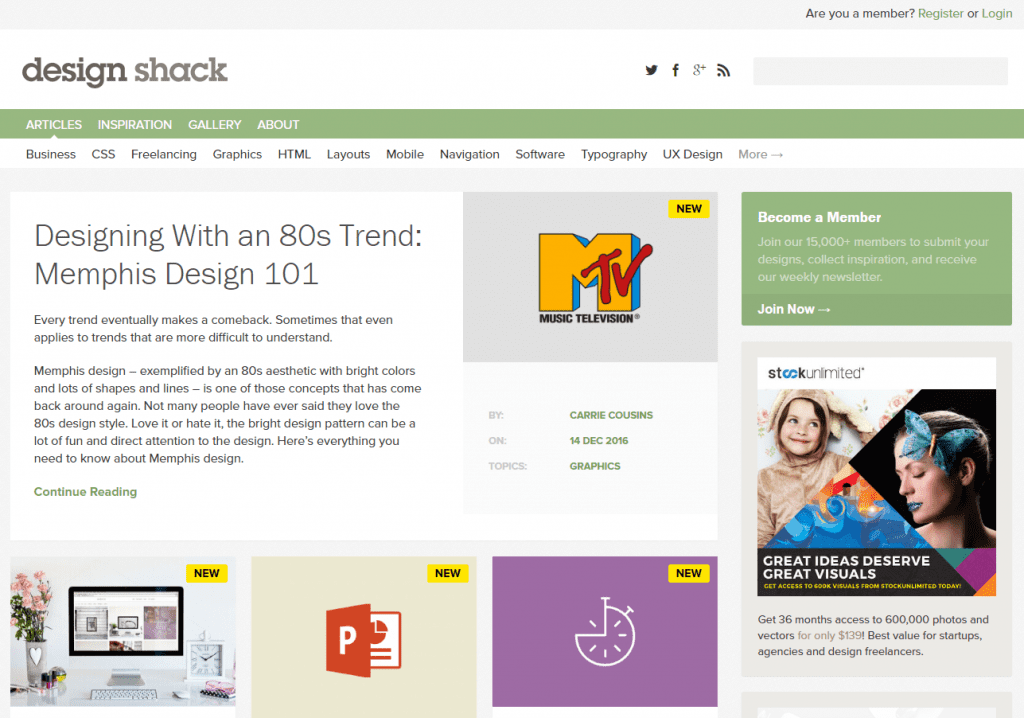 While Design Shack offers plenty of information on how you can craft an eye-catching webpage, it also focuses closely on the business side of web design as well, such as blog posts on branding your blog or how you can incorporate the design of your webpage into your marketing strategy. For this reason, you should find Design Shack to be a valuable resource when starting your first blog.
Wrapping Things Up
There are many more excellent online resources on web design out there, but these blogs are among the most popular and the ones you should take a look at first. Hopefully, you will find the information within these blogs to be helpful and inspiring. It's also worth following some web designers work, you can see how their company uses their unique style, learning unique tips and tricks as you go.