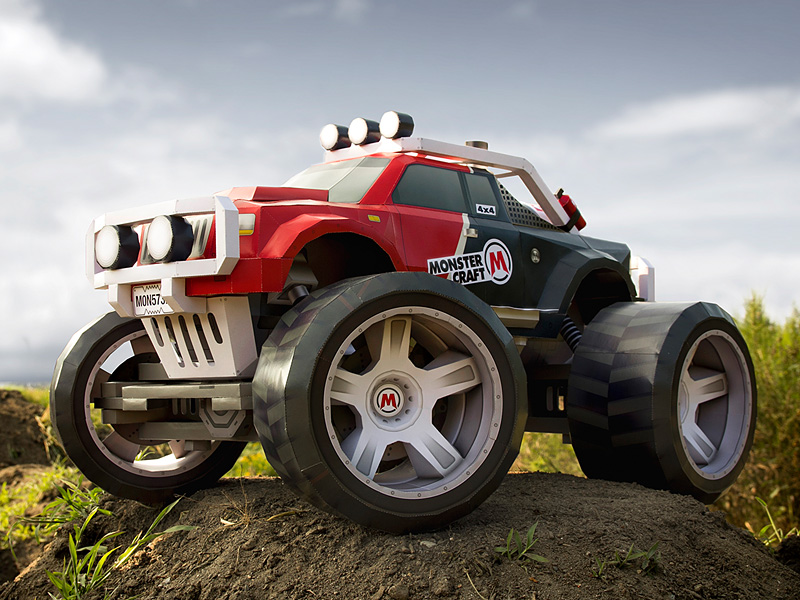 When I was a kid I was surrounded by paper constantly (since its the only thing we had back then lol) and I never thought to use it as its own medium for art. I always thought you were supposed to write on it, or draw on it, or just do flat 2-Dimensional things with it. These days, Paper is its own art form – and its graphics have been upgraded to 3-D! lol.
I love paper, art, and crafts (as I have mentioned a few times before :D) – so naturally, papercraft is awesome. I am not the only one that thinks so either, apparently, paper craft has exploded all over the internet in recent years due to increased ability to create and share the files necessary to print out instructions for building and making paper models (not to mention the availability of home printers)
What Is Paper Craft?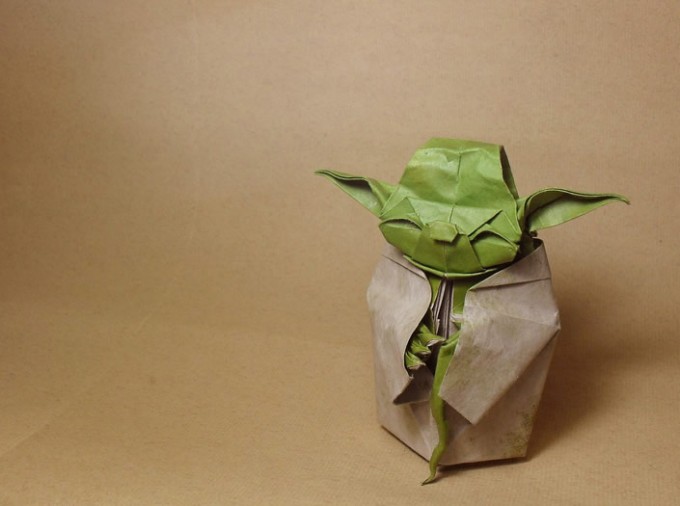 "When nine hundred years old you reach, look as good, you will not, hmmm?" – Yoda
I am glad you asked. Paper as you know has a rich history (much like art), and we have been using it for a long time – it pretty much revolutionized the way we learn, share information, and communicate for centuries. Paper craft encompasses a large list of paper related art mediums. So lets dive into it a little bit and hopefully keep it short :D.
Paper craft is the collection of art forms employing paper or card as the primary artistic medium for the creation of three-dimensional objects. It is the most widely used material in arts and crafts. It lends itself to a wide range of techniques, as it can for instance be folded, cut, glued, moulded, stitched, or layered. Papermaking by hand is also an important paper craft. Painting and calligraphy though they are commonly applied as decoration are normally considered as separate arts or crafts.

Paper crafts are known in most societies that use paper, with certain kinds of crafts being particularly associated with specific countries or cultures. In much of the West, the term origami is used synonymously with paper folding, though the term properly only refers to the art of paper folding in Japan. Other forms of paper folding include Zhezhi (Chinese paper folding), Jong-ie-jeop-gi, from Korea, and Western paper folding, such as the traditional paper boats and paper planes.

In addition to the aesthetic value of paper crafts, various forms of paper crafts are used in the education of children. Paper is a relatively inexpensive medium, readily available, and easier to work with than the more complicated media typically used in the creation of three-dimensional artwork, such as ceramics, wood, and metals. It is also neater to work with than paints, dyes, and other coloring materials. Paper crafts may also be used in therapeutic settings, providing children with a safe and uncomplicated creative outlet to express feelings.

The word "paper" derives from papyrus, the name of the ancient material manufactured from beaten reeds in Egypt as far back as the third millennium B.C. Indeed, the earliest known example of "paper folding" is an ancient Egyptian map, drawn on papyrus and folded into rectangular forms like a modern road map. However, it does not appear that intricate paper folding as an art form became possible until the introduction of wood-pulp based papers in China, where its invention is credited to Cai Lun in the Eastern Han Dynasty, in the 2nd century B.C. It is not known when the earliest use of folded paper as a medium was made, although it likely began shortly after the development of paper itself. The first Japanese origami is dated from the 6th century A.D.
History of Paper Craft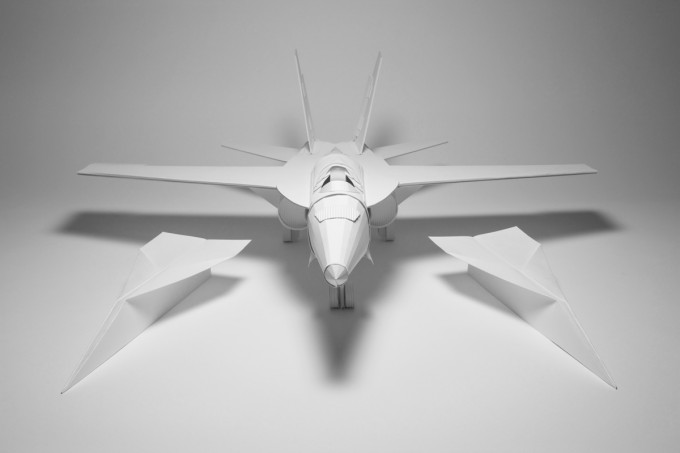 So we touched a little on the history already with the introduction of Origami in Japan, now lets fast forward in time a few centuries. Enter, the Paper Model, which is what eventually came from these paper folding techniques and were used in many different applications including Paper Planes which influenced early aircraft designs (The most significant use of paper models in aircraft designs were by the Wright brothers between 1899 and 1903)! Which makes sense if you consider that the first flying devices to use paper were kites in China about 2000 years ago (the first human-carrying balloons of 1783 were cloth lined with paper) – so paper models already had a history in aviation and flight! Now lets get a bit more modern, shall we?
Paper models, also called card models or papercraft, are models constructed mainly from sheets of heavy paper, paperboard, or card stock.

This may be considered a broad category that contains origami and card modeling. Origami is the process of making a paper model by folding paper without using glue. Card modeling is making scale models from sheets of cardstock on which the parts were printed, usually in full color. These pieces would be cut out, folded, scored and glued together. They are generally more popular in Europe and Japan than in the United States.

Printed card models became common in magazines in the early part of the 20th century. The popularity of card modeling boomed during World War II, when paper was one of the few items whose use and production was not heavily regulated.

Micromodels, designed and published in England from 1941 were very popular with 100 different models, including architecture, ships, and aircraft. But as plastic model kits became more commonly available, interest in paper decreased.

Since papercraft patterns can be easily printed and assembled, the Internet has become a popular means of exchanging them. Commercial corporations have recently begun using downloadable papercraft for their marketing (examples are Yamaha and Canon).

The availability of numerous models on the Internet at little or no cost, which can then be downloaded and printed on inexpensive inkjet printers has caused its popularity again to increase worldwide. Home printing also allows models to be scaled up or down easily (for example, in order to make two models from different authors, in different scales, match each other in size), although the paper weight might need to be adjusted in the same ratio.

Because people can create their own patterns, papercraft models of various video games characters have been created: Mario, Link (The Legend of Zelda), Donkey Kong, etc. The designer usually runs the game on an emulator (or by simply taking the appropriate file) while at the same time extracting the desired 3D model. After the designer gets the model they want, they arrange the textures and the model on a 3D program, such as 3DS MAX, Metasequoia, or Blender, then usually export the model to a papercraft creating program, such as Dunreeb Cutout or Pepakura Designer by Tama software.
So as you can see, paper craft has been around for quite some time – and since its gained huge popularity over the internet in recent years, it looks like it is here to stay! (maybe until 3D Printing becomes more affordable, but I think people love paper lol – right now paper craft is pretty close to 3D printing!). So today we have rounded up some of the most epic paper craft examples we have seen in quite some time! We hope that this collection of inspirational pieces of paper art will reignite your passion for paper (or help you find it for the first time!). We have everything from just crazy creative custom paper art, down to more standard paper craft models that you can download on the internet, print from your printer at home and make yourself! So whatever you are working on, get your head into another medium and enjoy these paper masterpieces! Enjoy!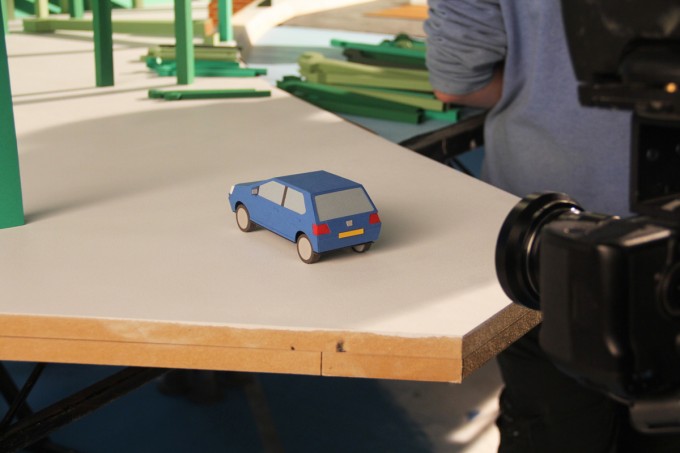 Awesome Paper Model Art for a Peugeot commercial!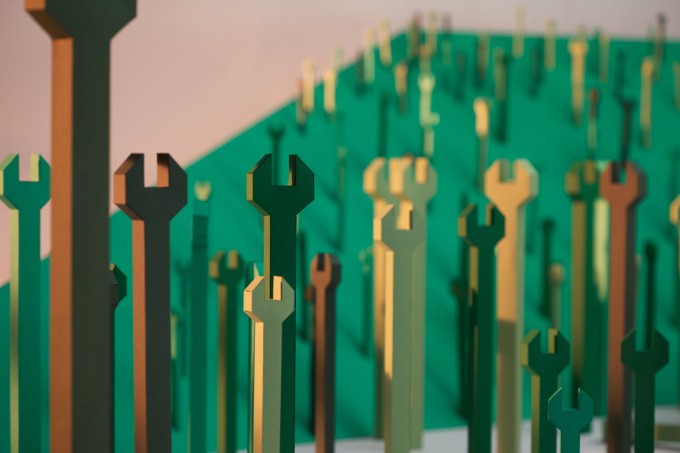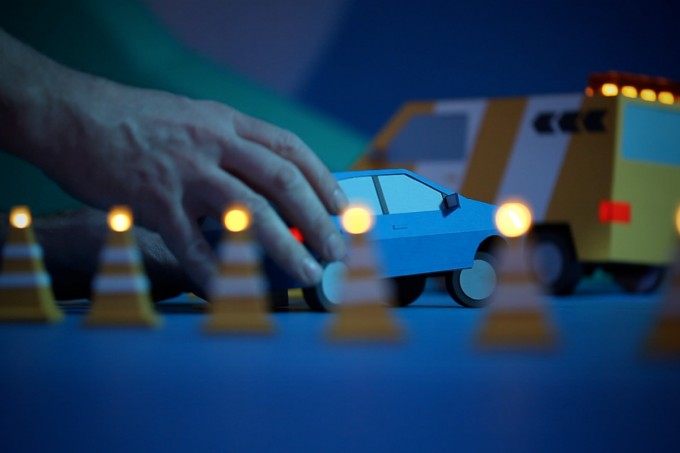 Peugeot – Paperwork from Blink on Vimeo.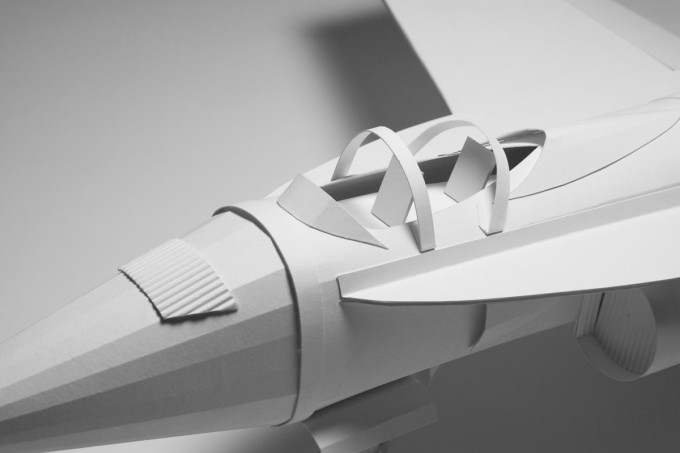 More angles of that wicked awesome fighter jet paper model made by Kyle Bean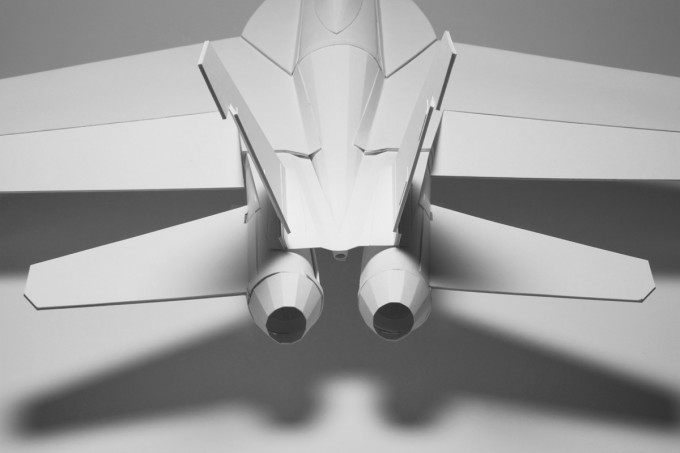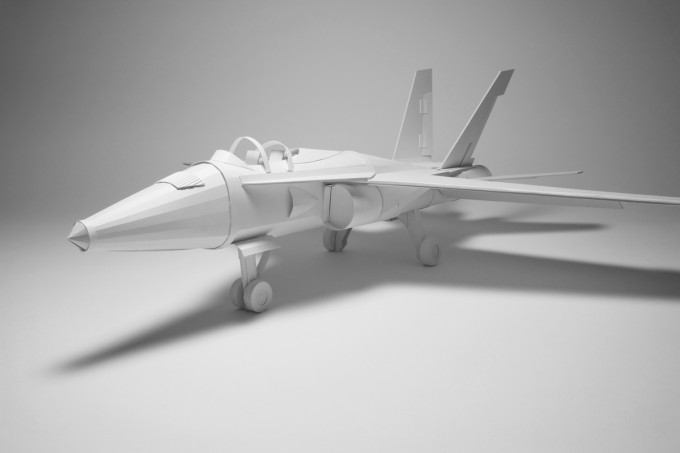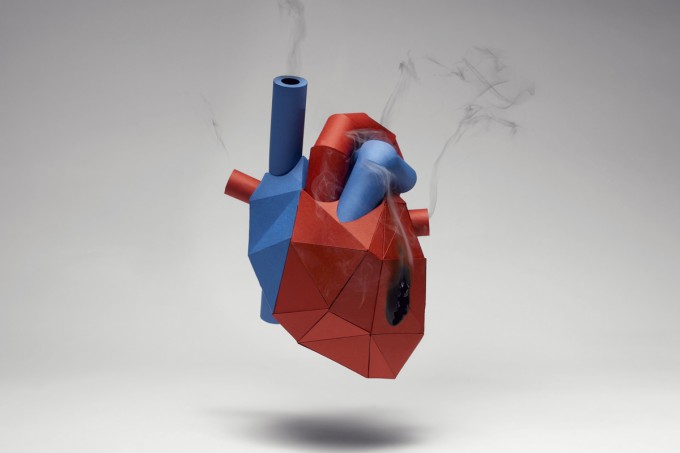 Awesome Paper Anatomical Heart for an editorial illustration!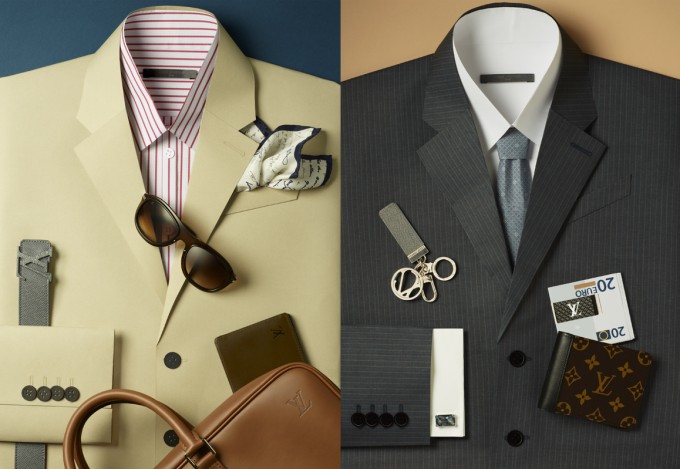 These paper suits are pure class.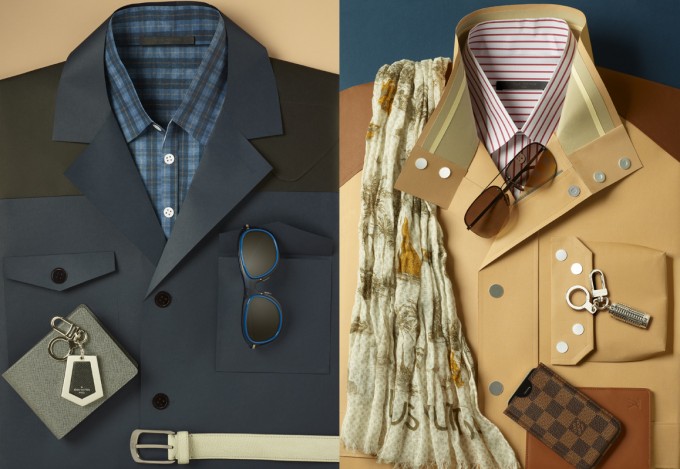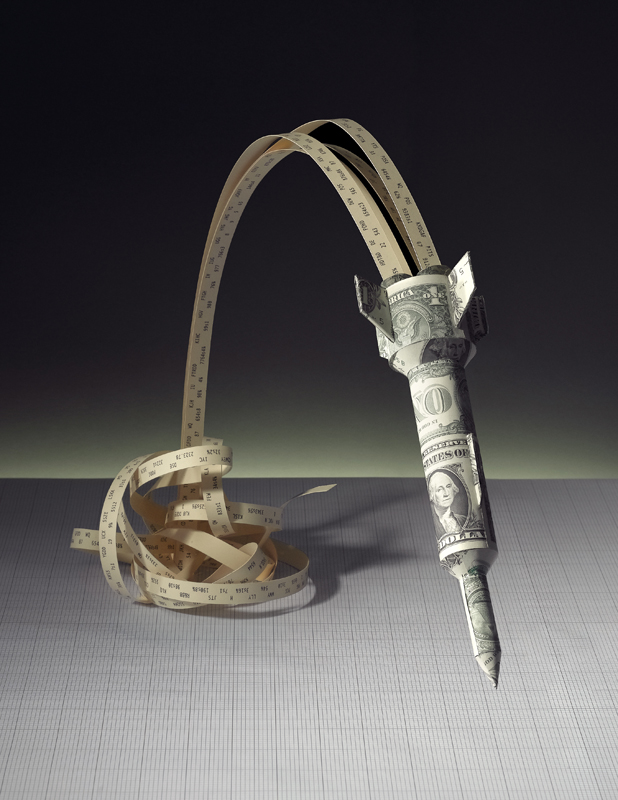 "Why yes I would like one money rocket please good sir." Another awesome editorial illustration made of paper (money!)!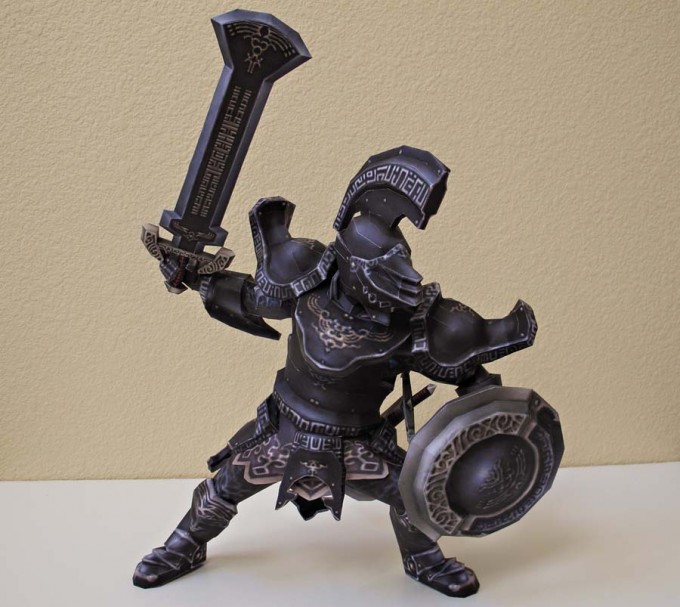 That is just ridiculous. Looks like an actual statue!!! Darknut from The Legend of Zelda: Twilight Princess Paper Craft is SO MUCH WIN!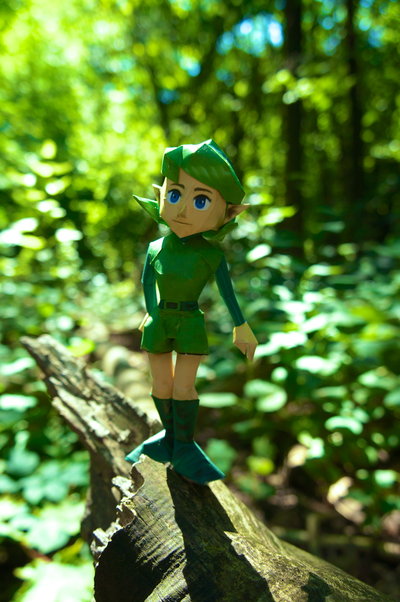 Awesome Saria the Sage of Forest Paper Craft from The Ocarina of Time! Looks like it came straight out of a N64! haha nostalgia! Loved that game.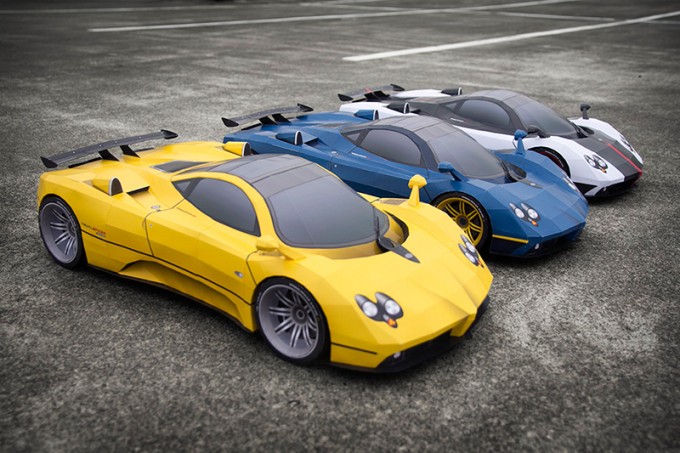 Freaking awesome Pagani Zonda Paper Craft! WIN!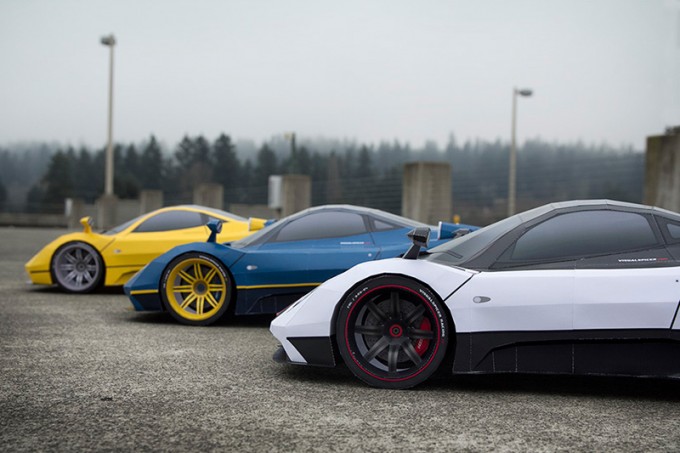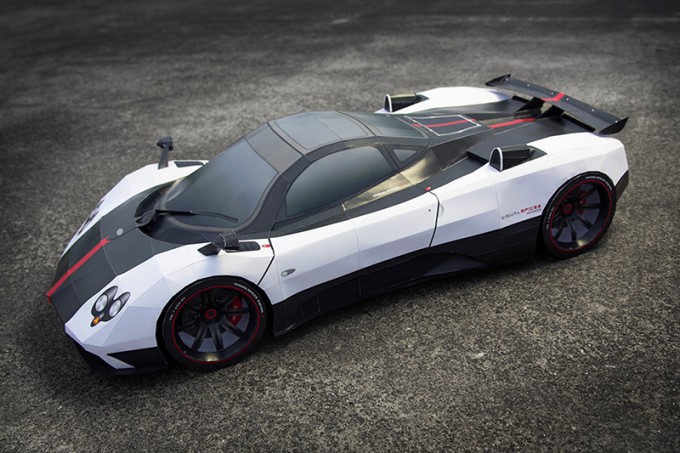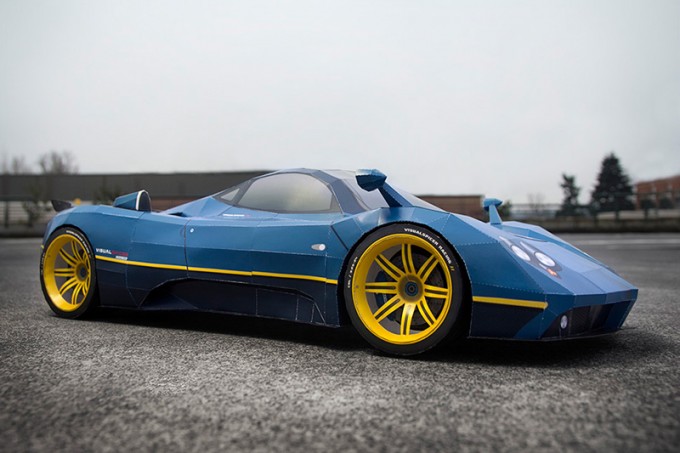 Here is a timelapse video of the process behind making them – So ridiculously awesome. Talent!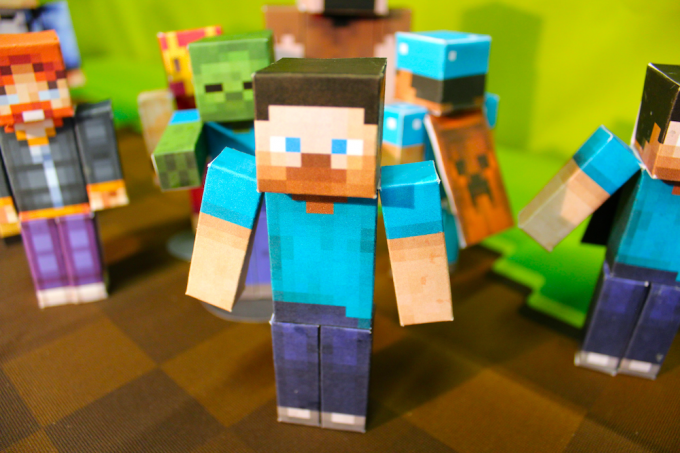 If you are a big minecraft fan, and a papercraft fan, then you will love this. Minecraft Papercraft Studio now available for iOS!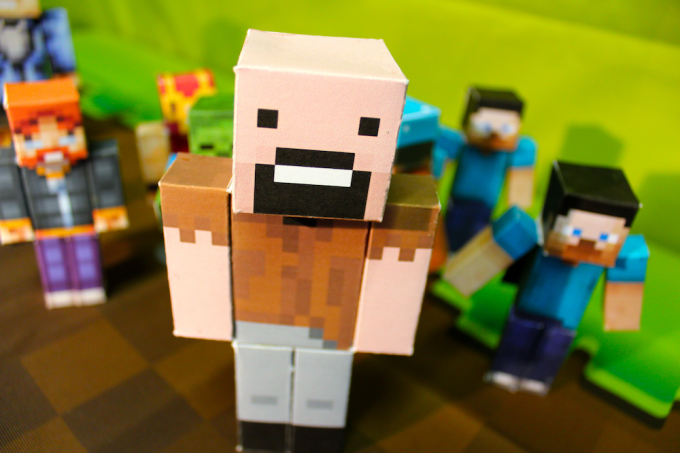 You can even recreate your own skin by entering your username. SWEET!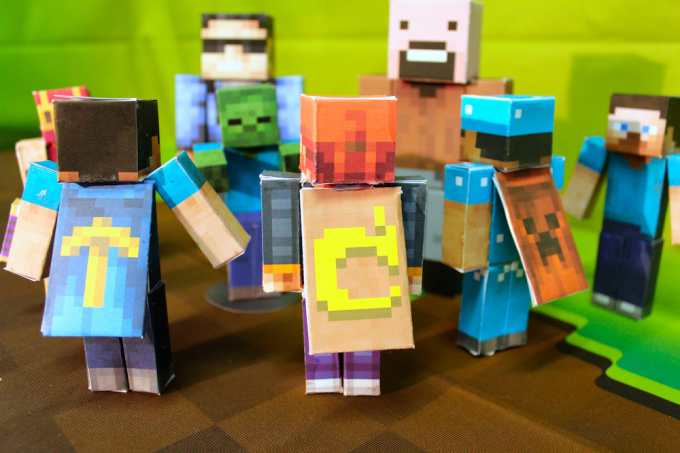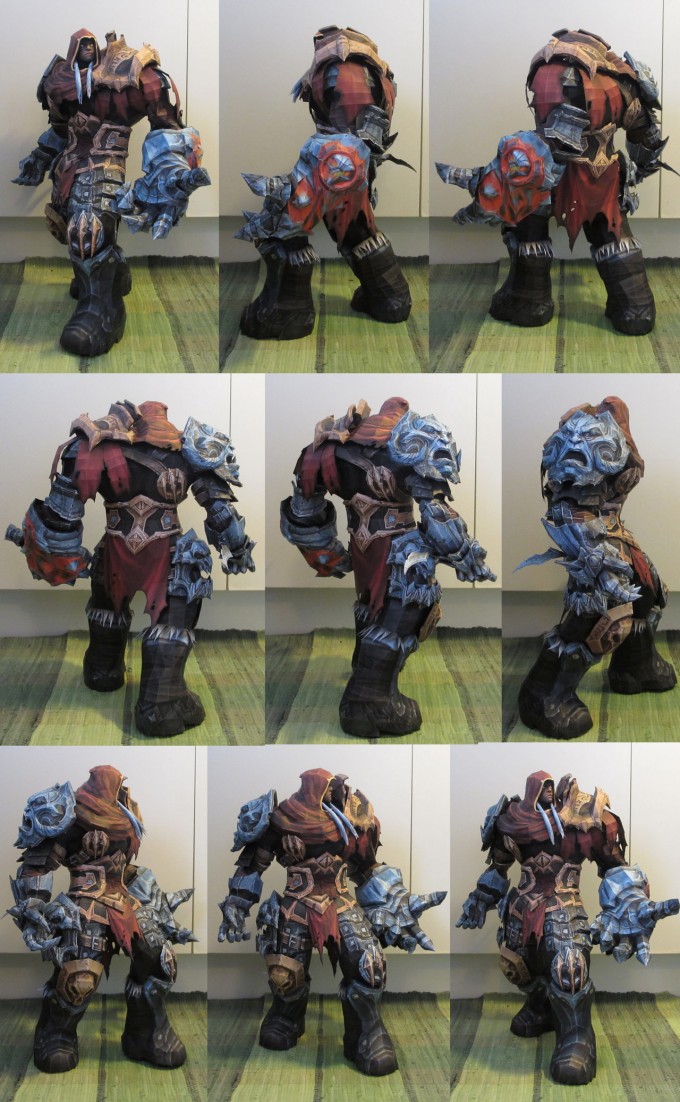 Epic War from Darksiders Paper Craft!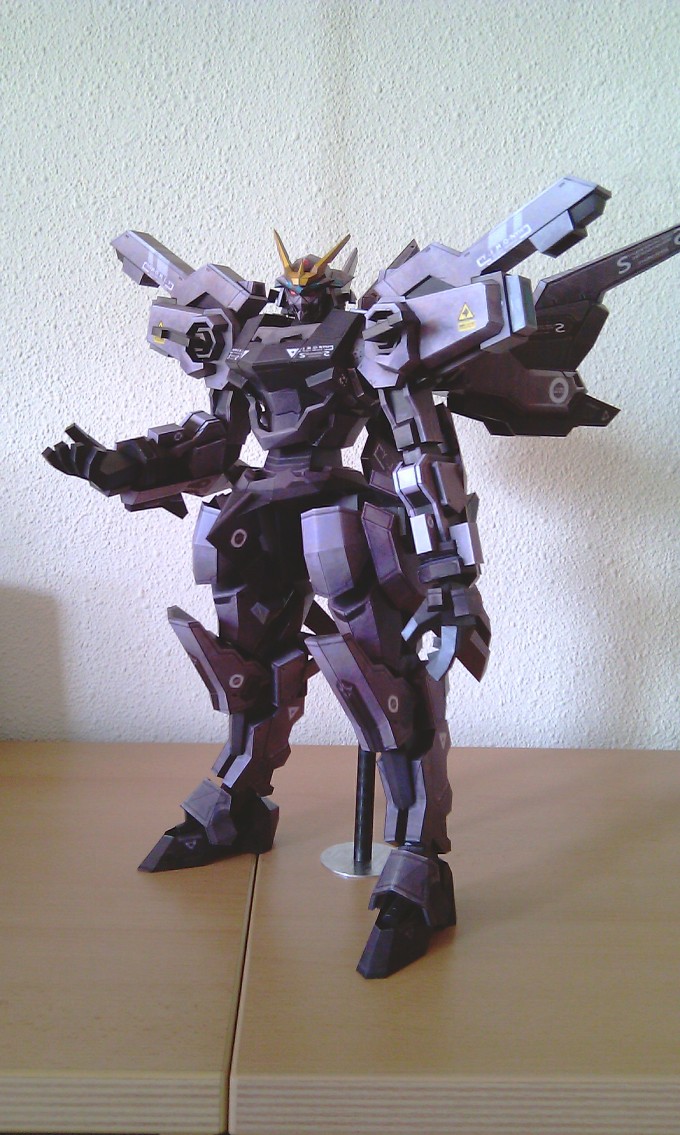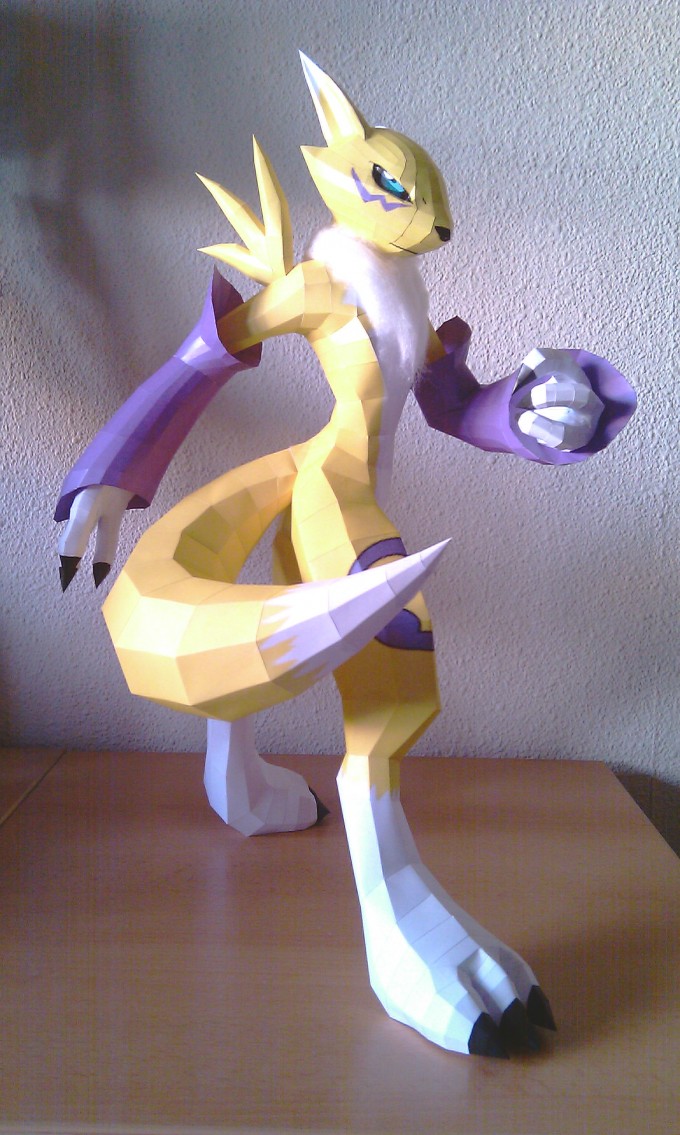 Renamon from Digimon! I used to love that show.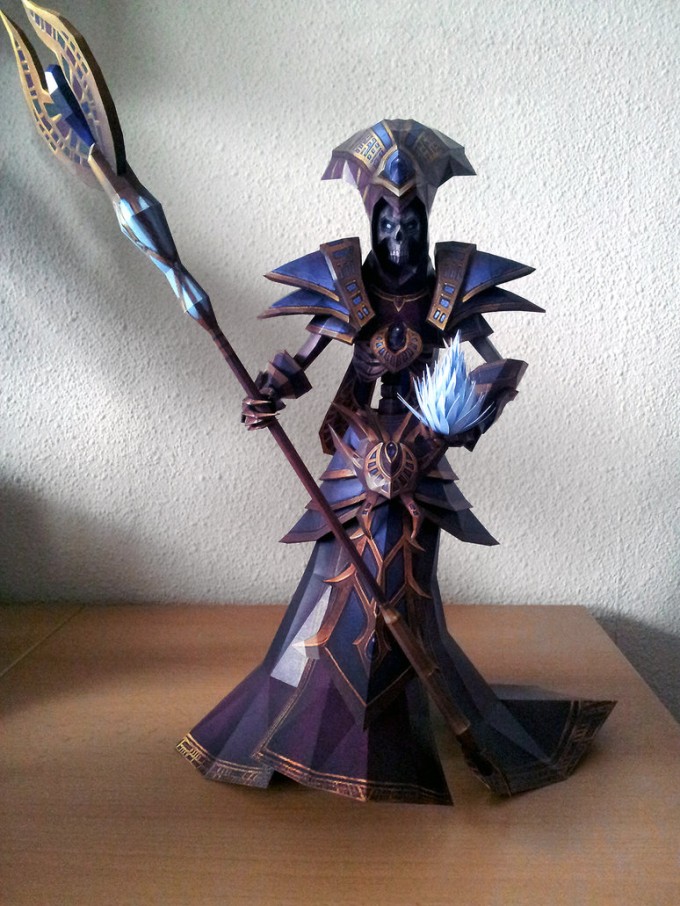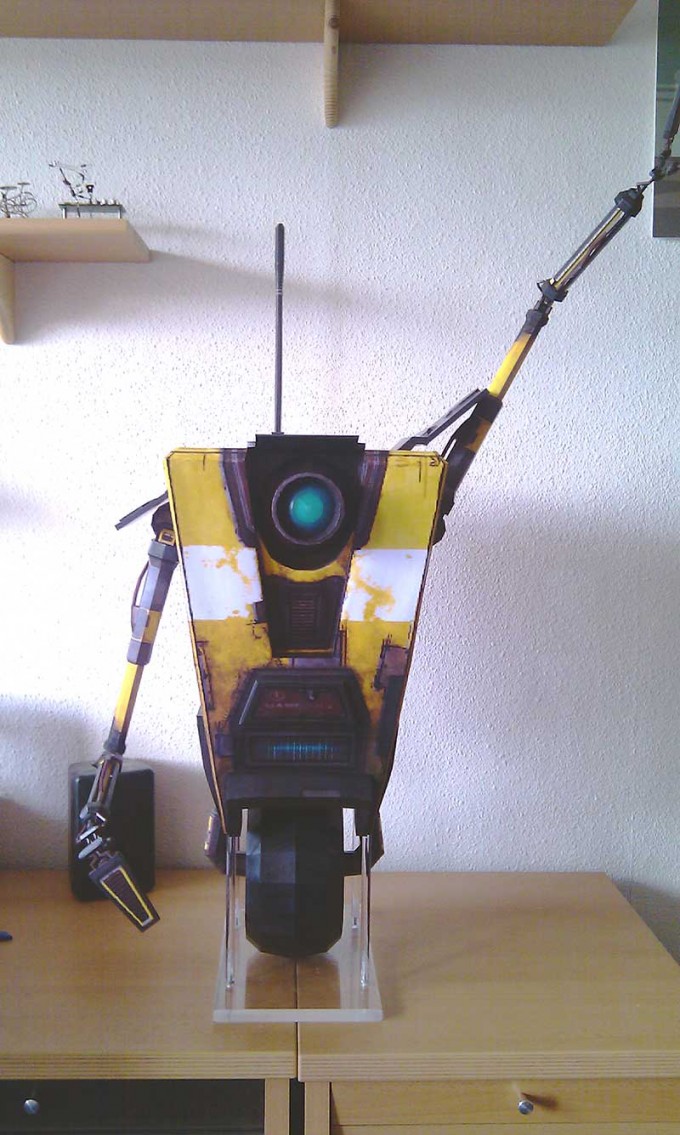 Awesome robot from Borderlands! CL4P-TP!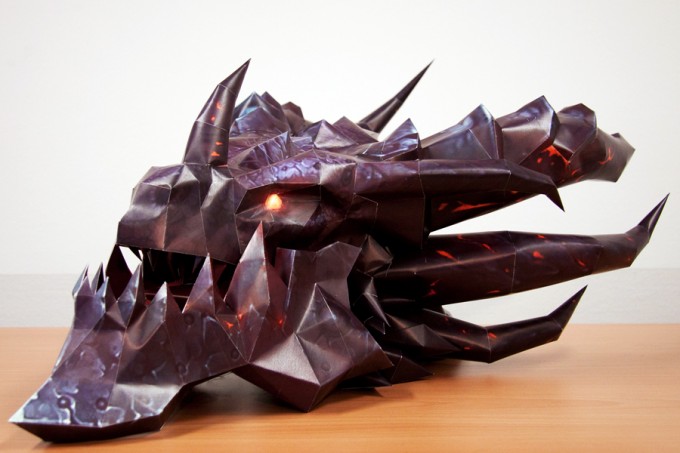 This Deathwing head is Sick. LED Eye!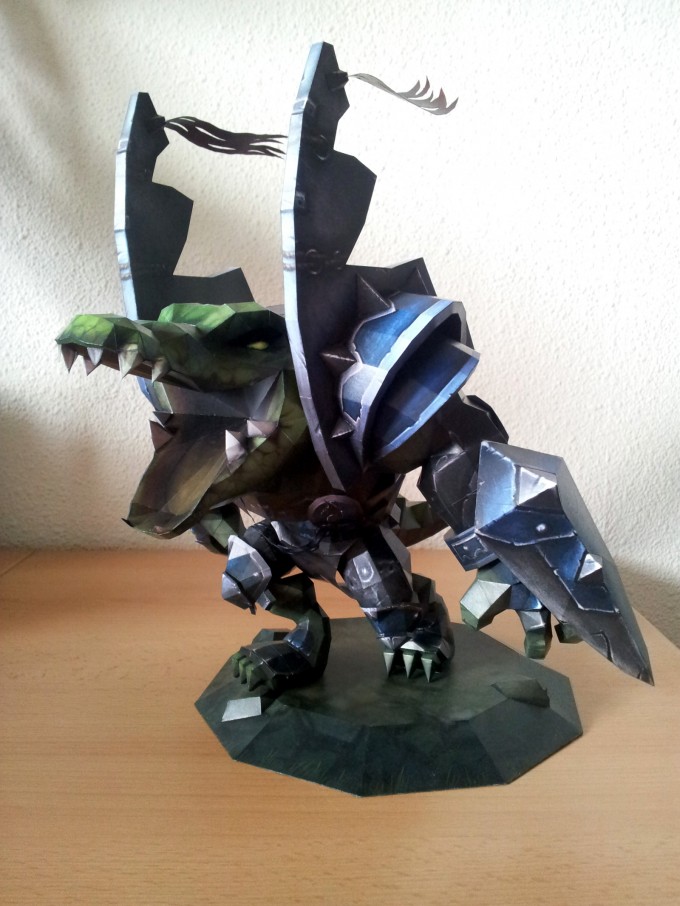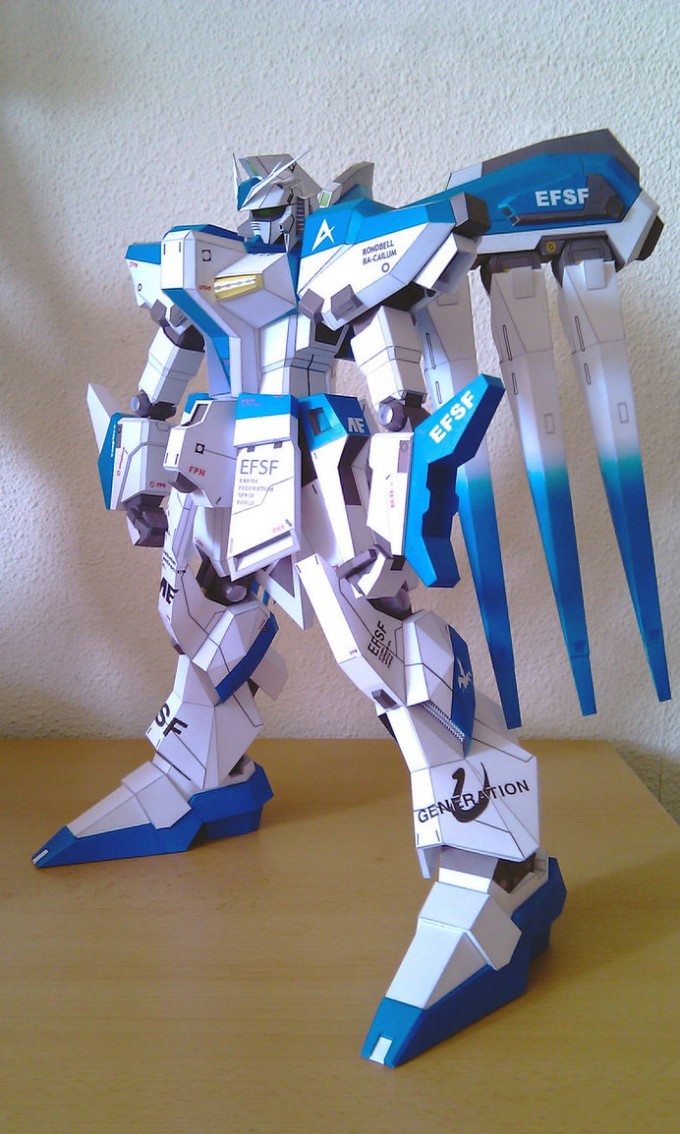 More Badass Gundam Paper Craft!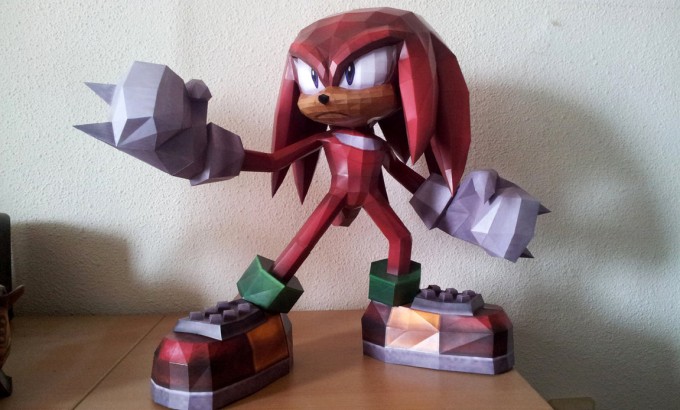 As obsessed as I was over Sonic as a kid – I love this Knuckles.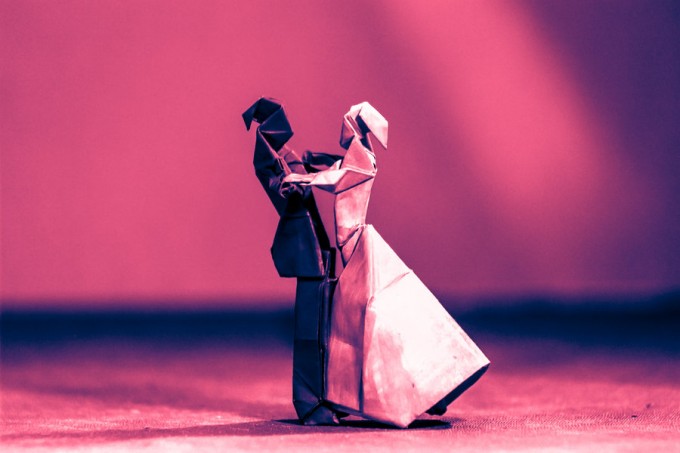 This is more Oragami but still paper, and its awesome, so deal with it! 😀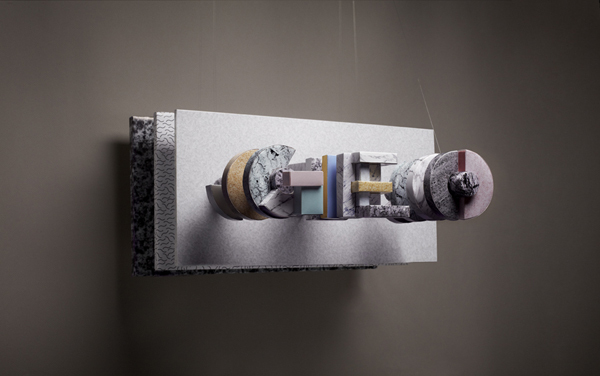 Pretty sweet, looks like marble, but its printed on paper!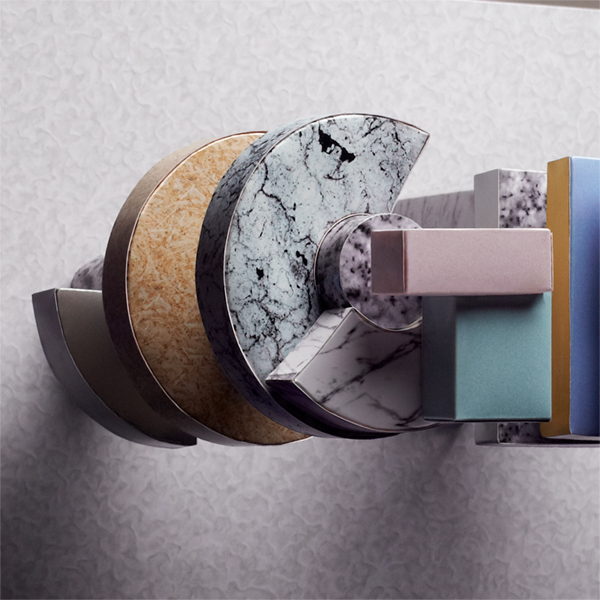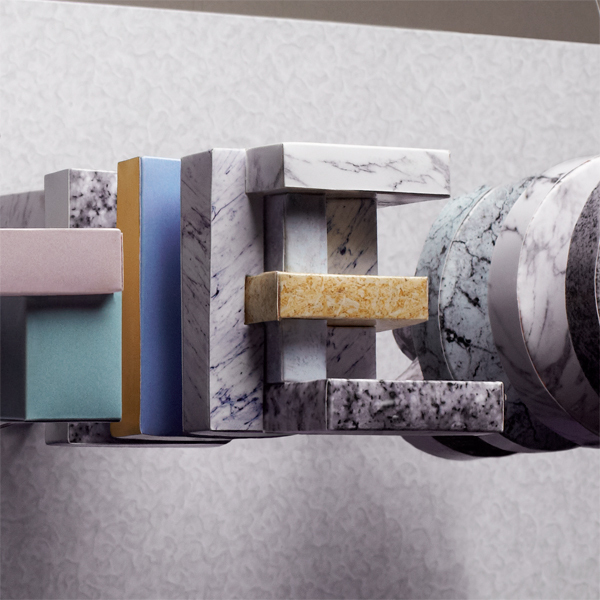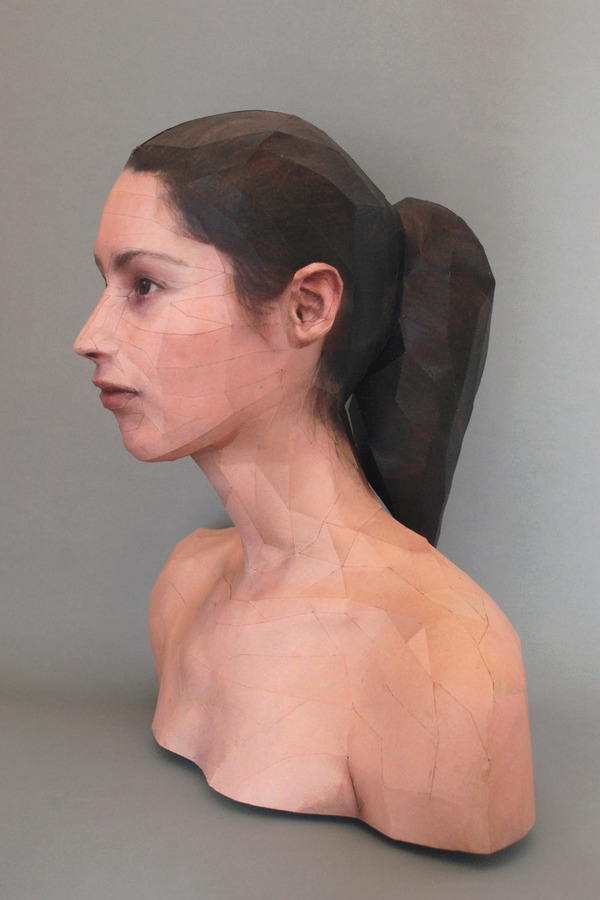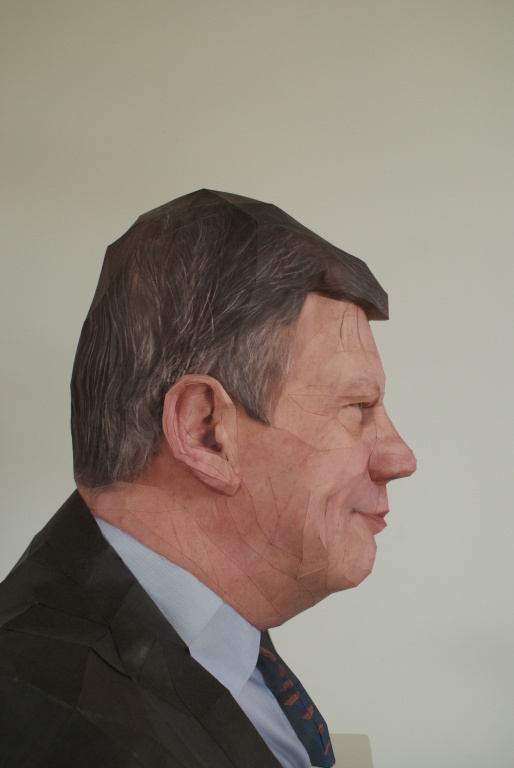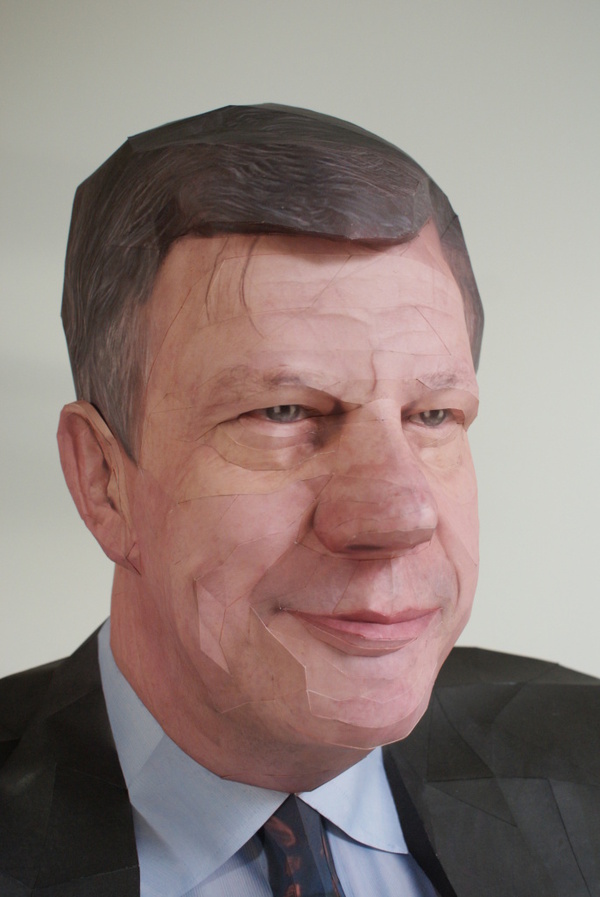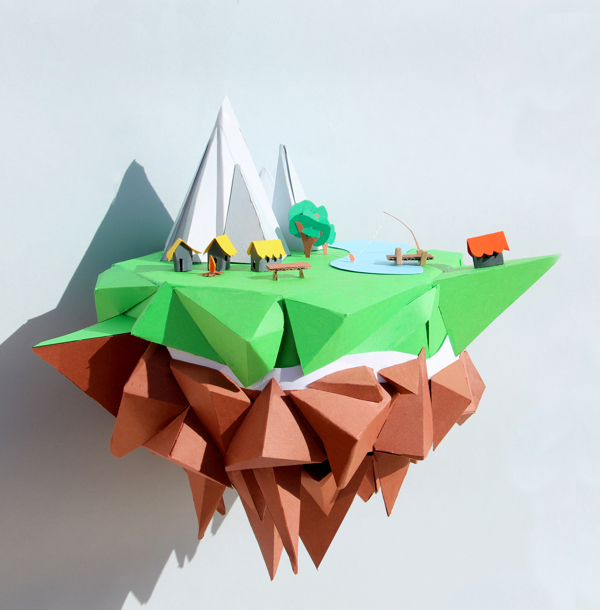 LOVE THIS! Floating Island made of paper!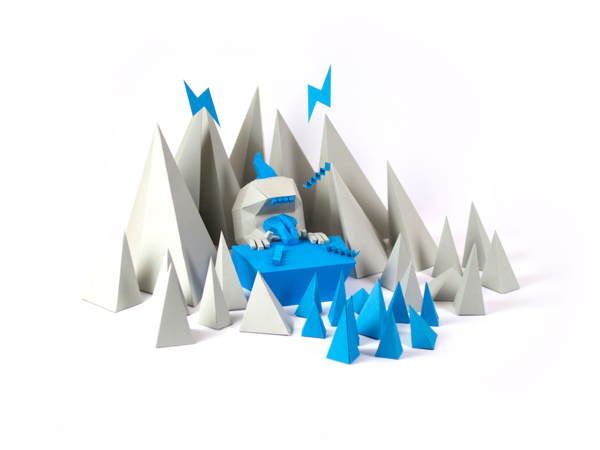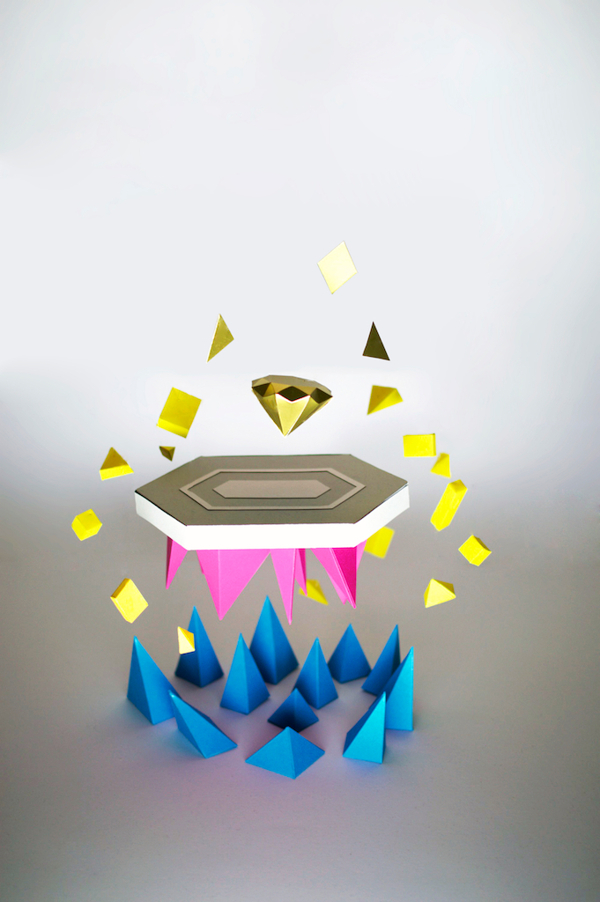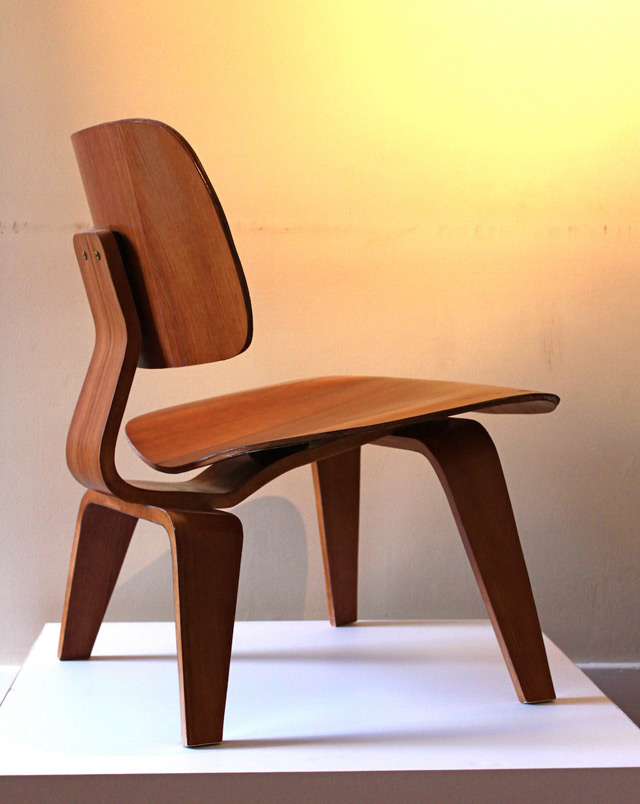 Check out these super realistic objects created with paper! Mind blowing! Looks like a real wooden chair!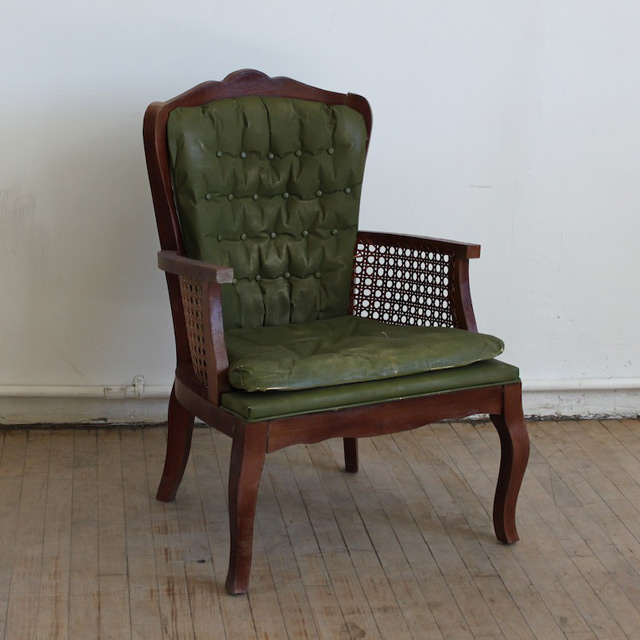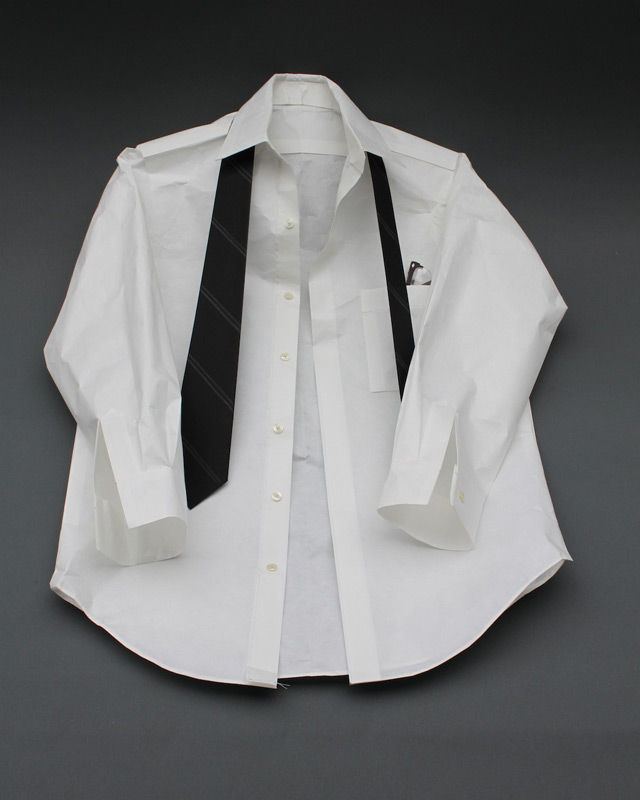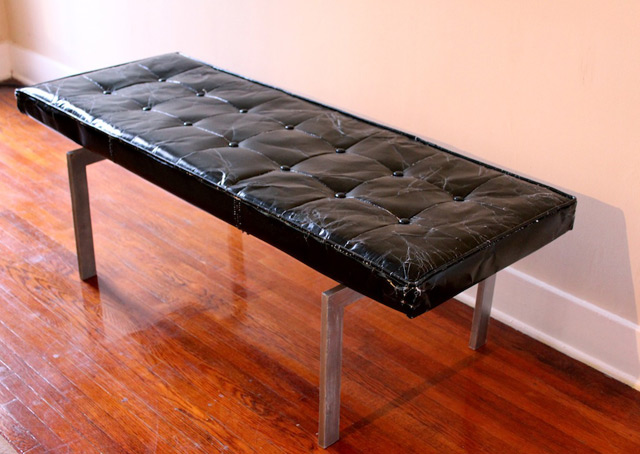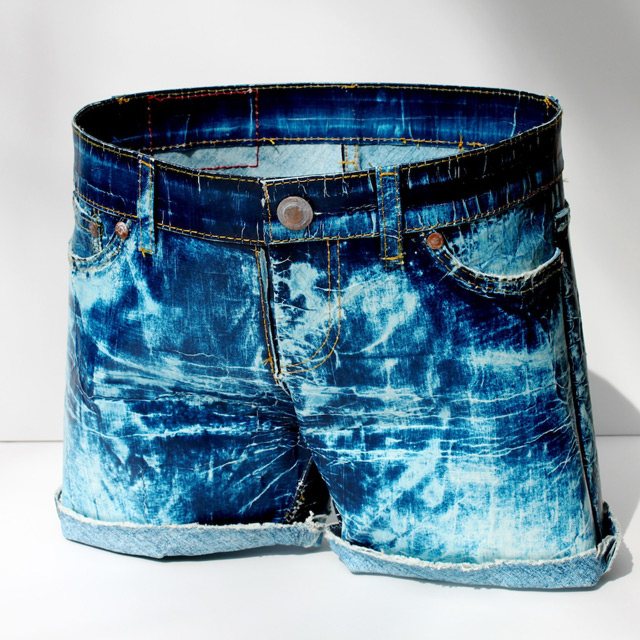 Nice Paper Shorts! A little stiff though for my liking 😉 haha.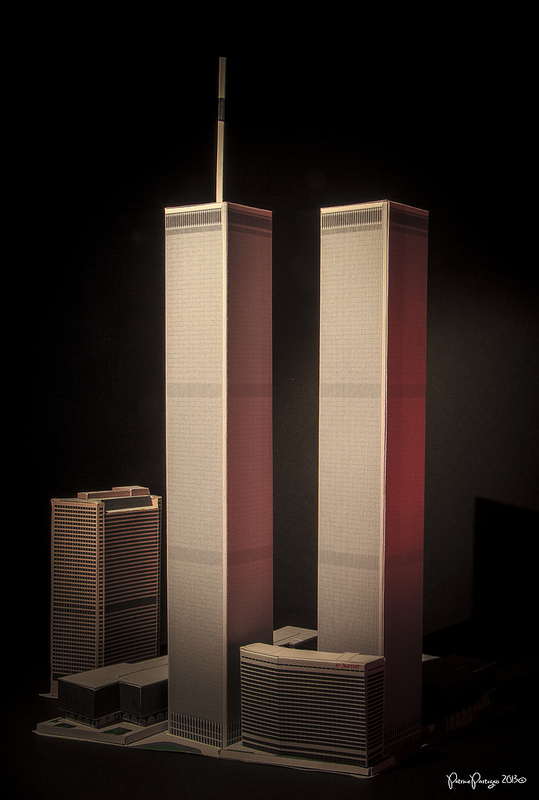 Incredible World Trade Center Paper Model!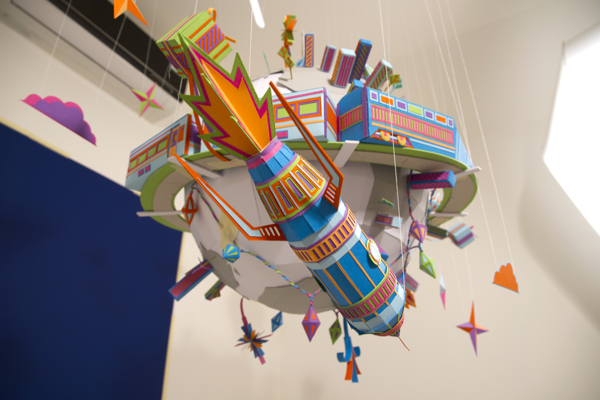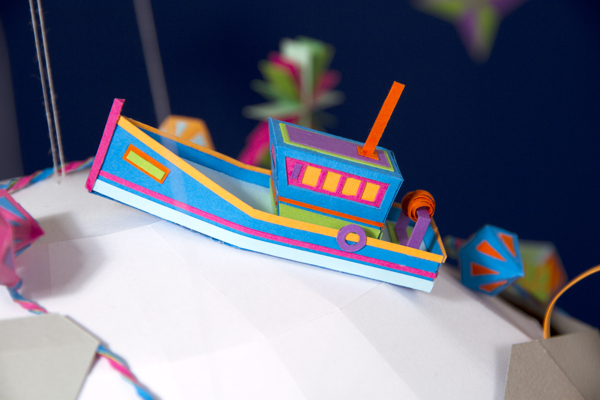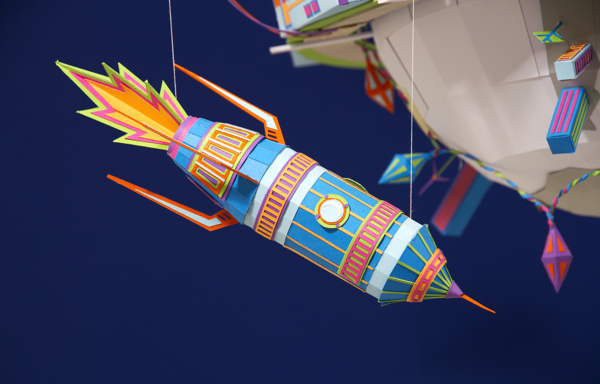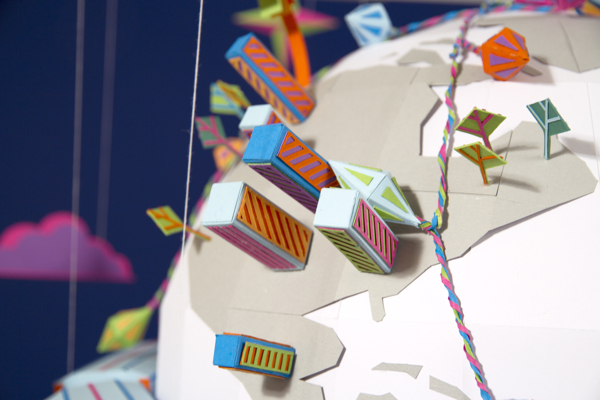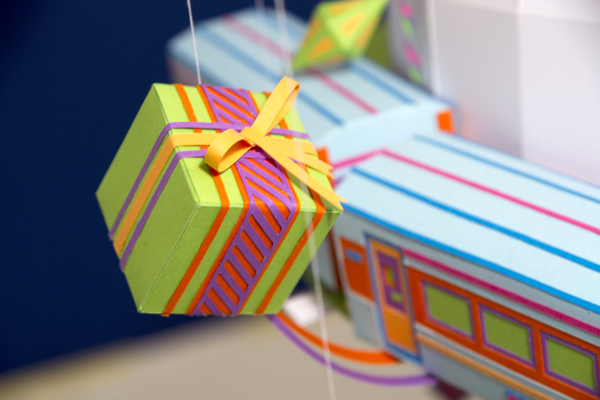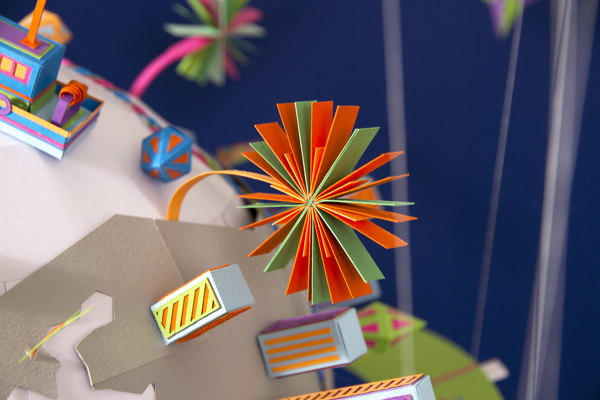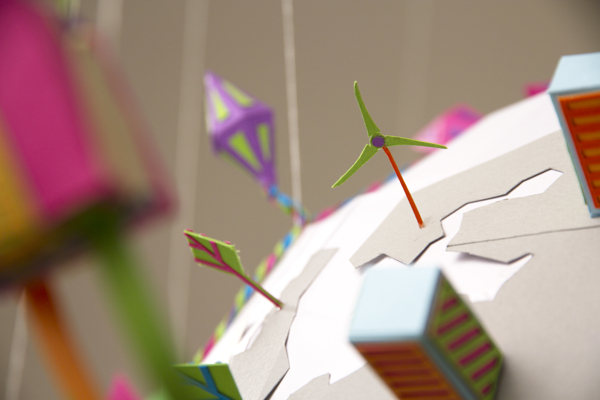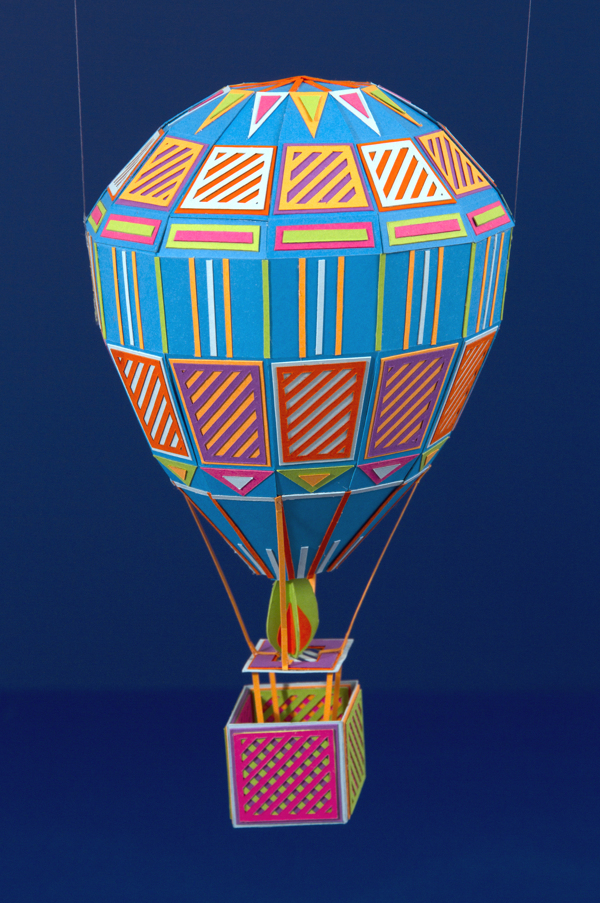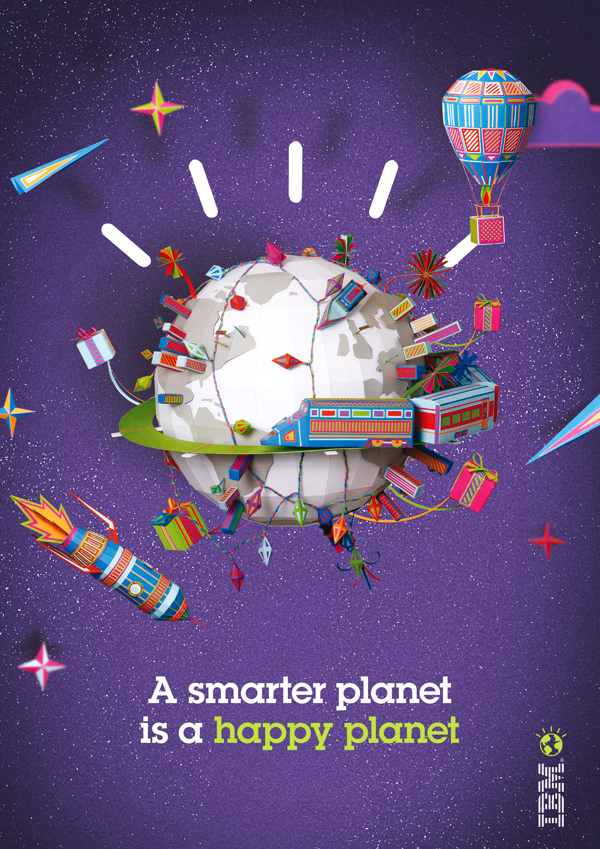 Made for an awesome creative advertisement!

Here is an awesome video showing the process and how much work it took to make the paper craft planet thing! Now go build your own happy planet!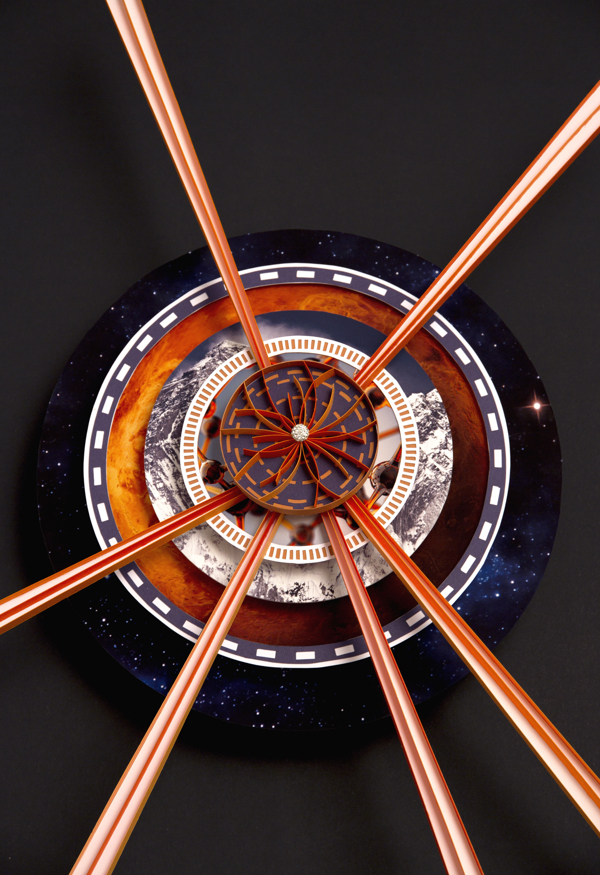 Awesome Higgs Boson Paper Craft Art! Cuz SCIENCE! Representation of a collision of protons.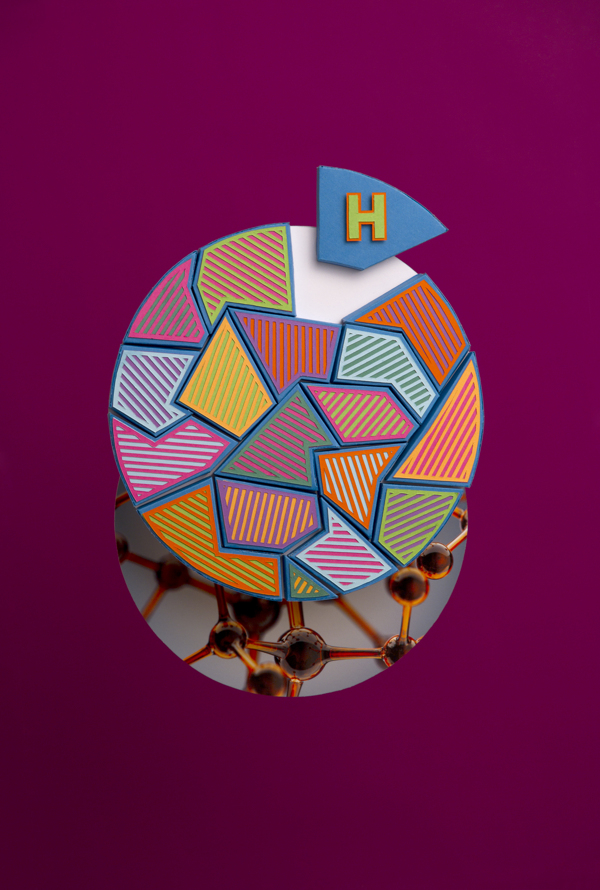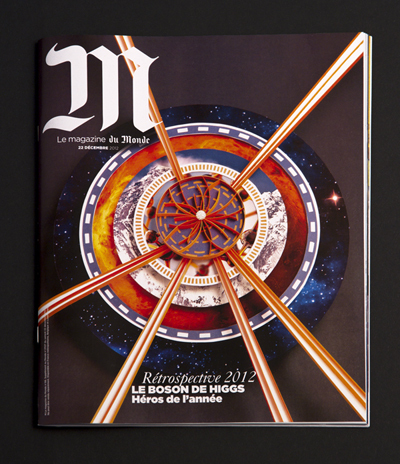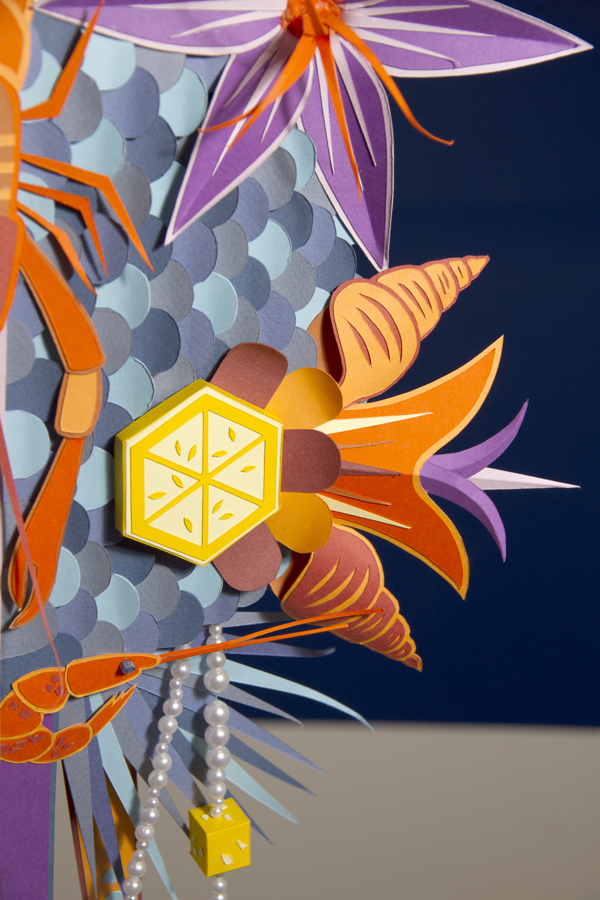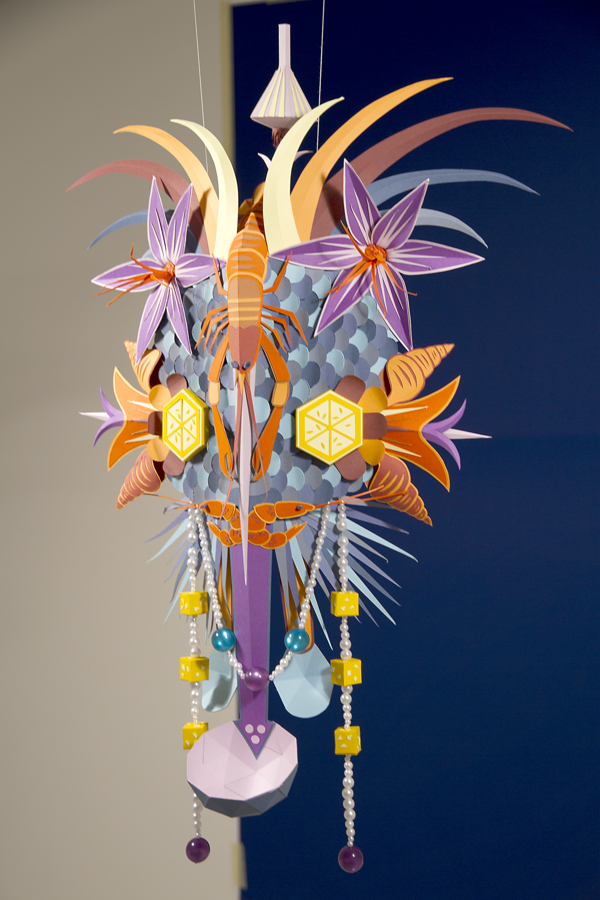 Now that is an awesome seafood inspired chef mask! Made of Paper!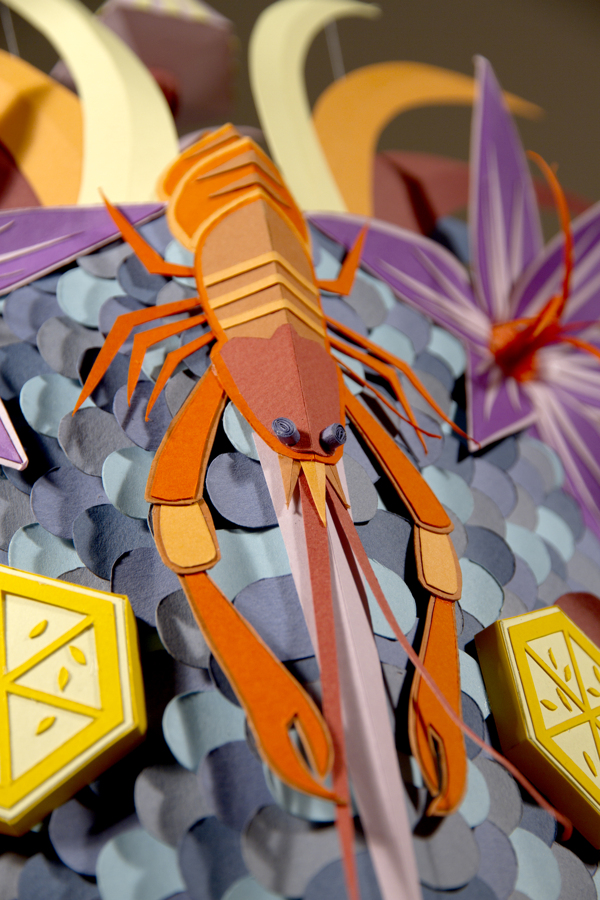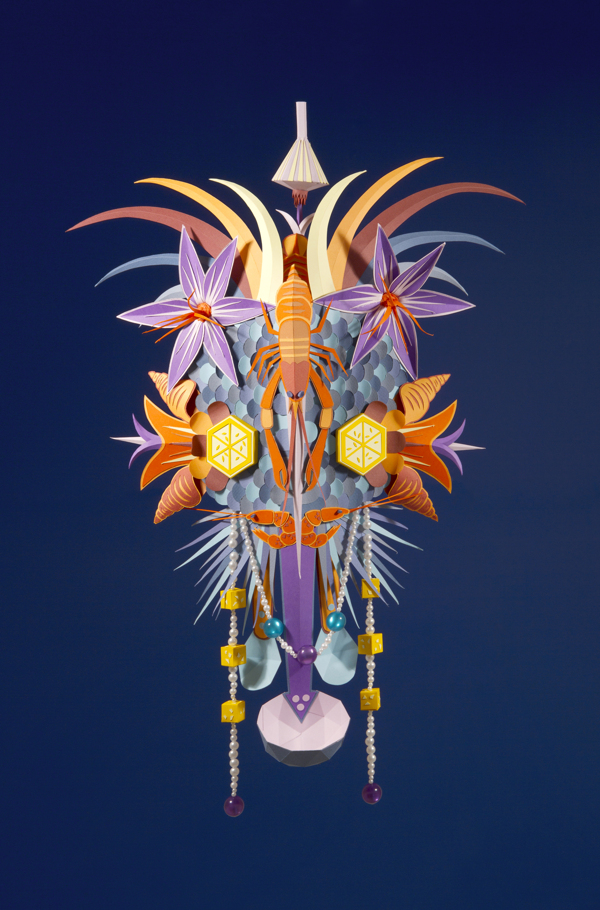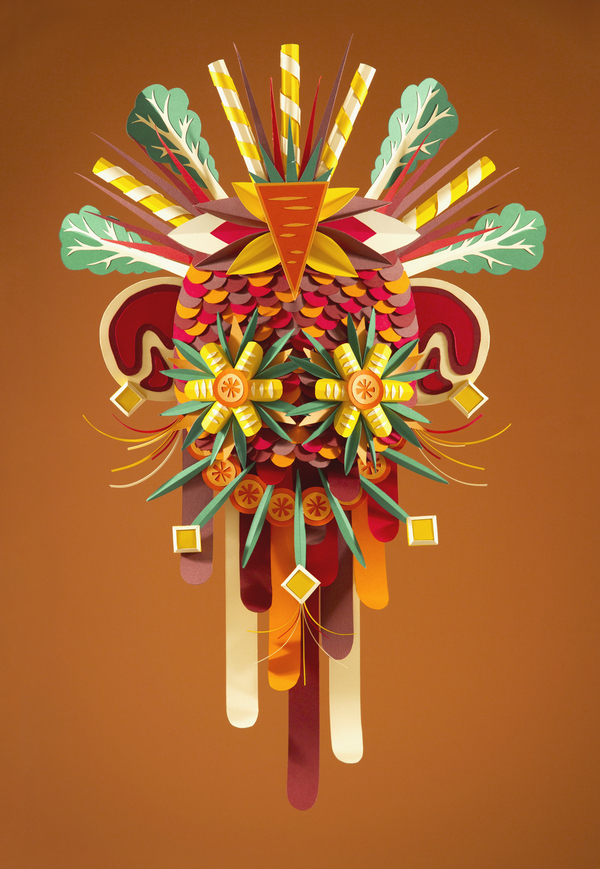 Another awesome chef mask papercraft work of art!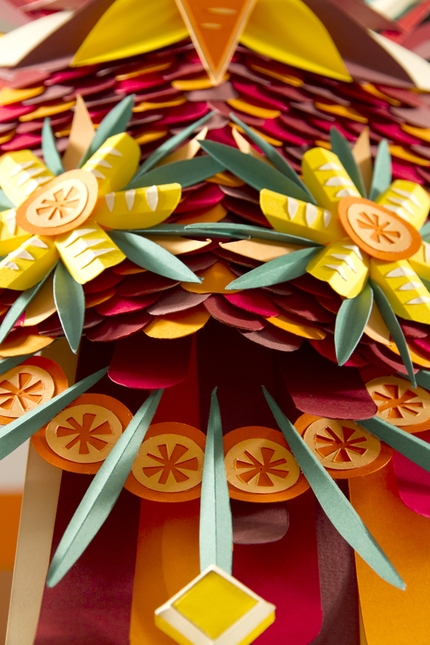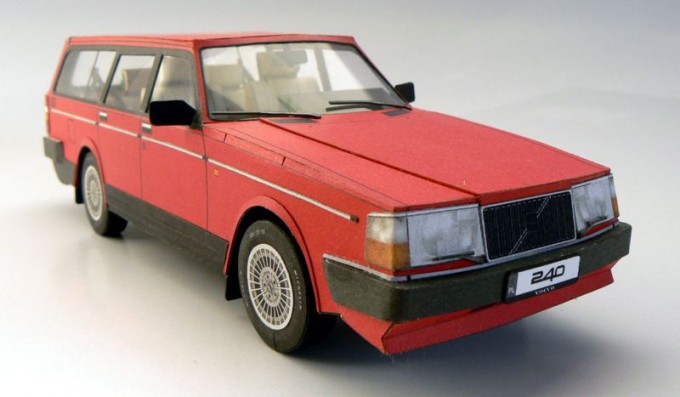 I love this Paper Craft Volvo 240. Such a nostalgic car.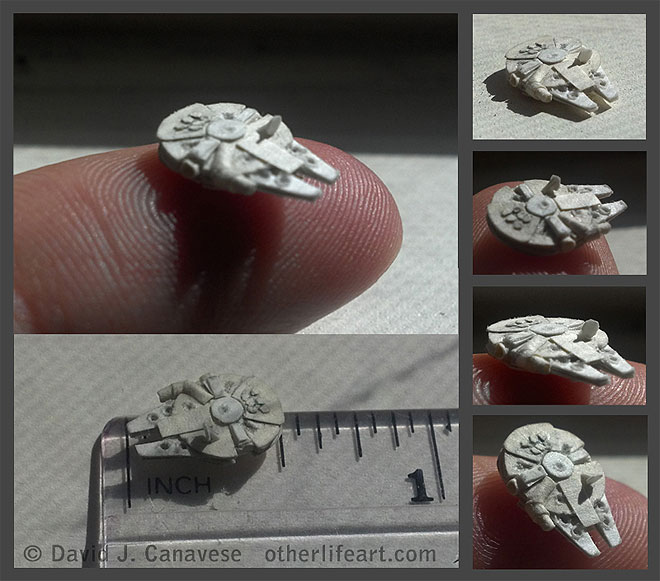 Well hello there, tiny Millenium Falcon!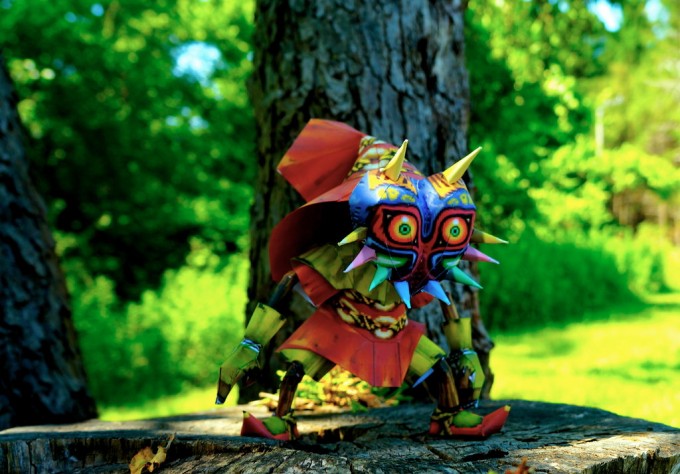 Freaking LOVE this Papercraft of Skull Kid from The Legend of Zelda: Majora's Mask!!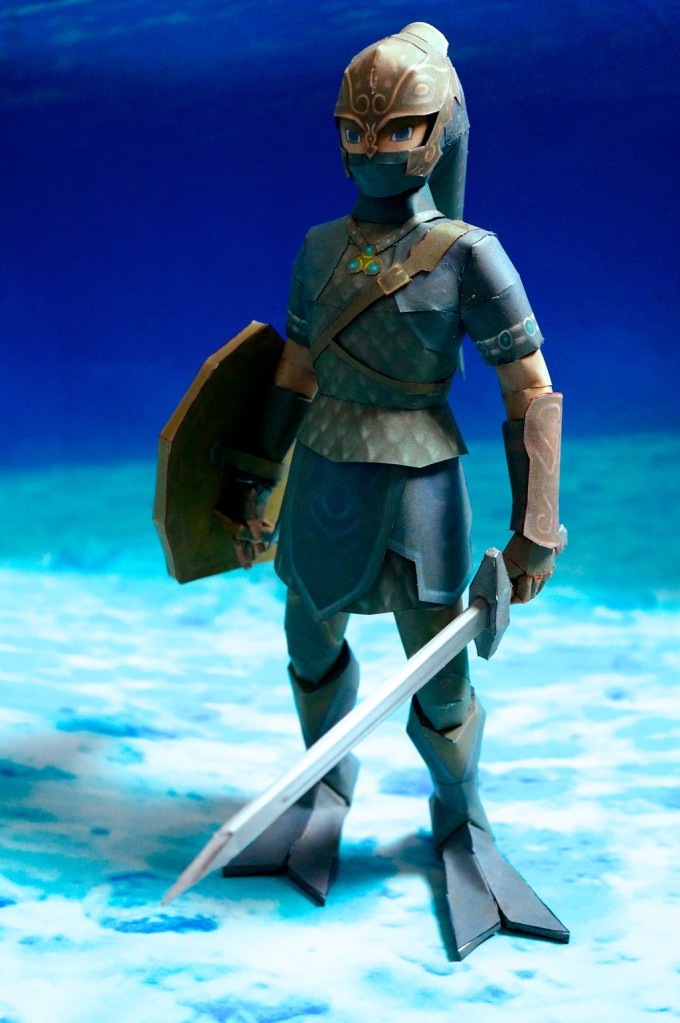 Stunning Zora Armor Link Paper craft! That is a win.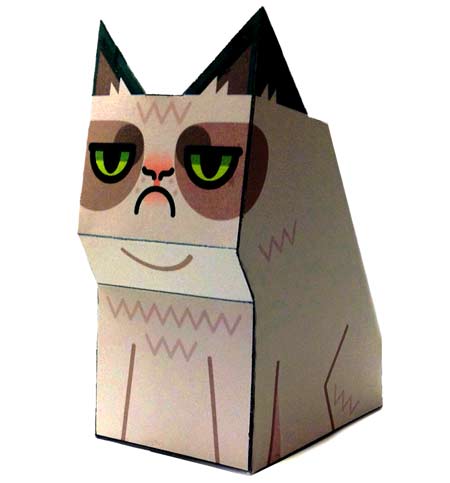 Grumpy Cat Paper Craft! Cuz he is everywhere, he might as well be here too. AMIRITE INTERNET!?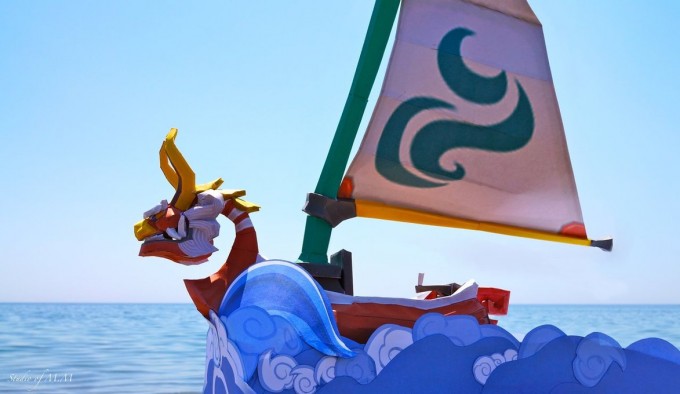 Pretty Impressive Papercraft of King of Red Lions from The Legend of Zelda: Wind Waker. Get in, lets go for a ride!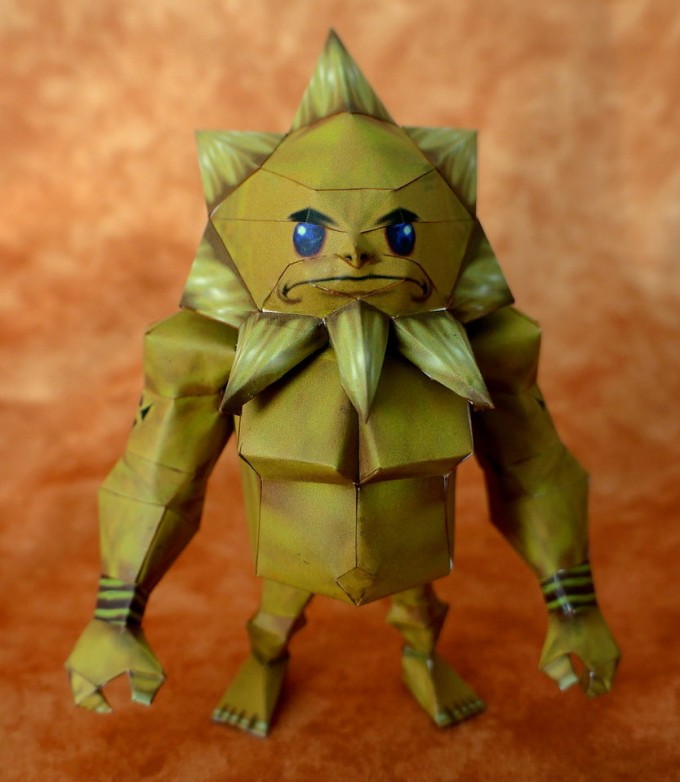 More Awesome Paper Craft From Zelda! Darunia – The Sage of Fire!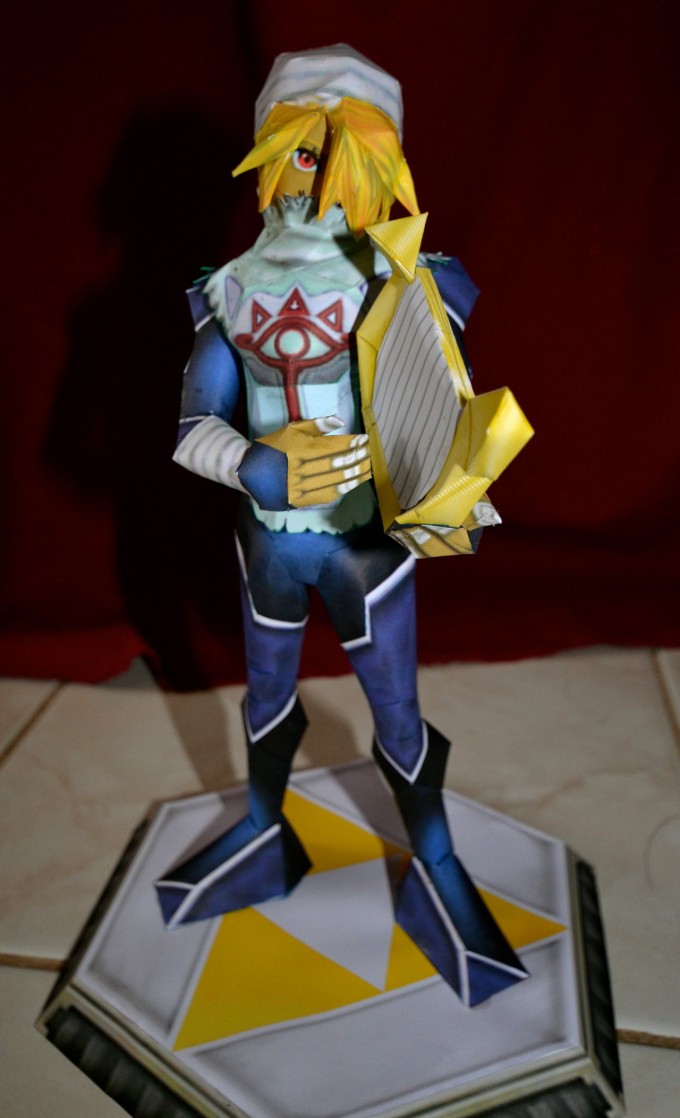 Sheik was one of my favorite characters!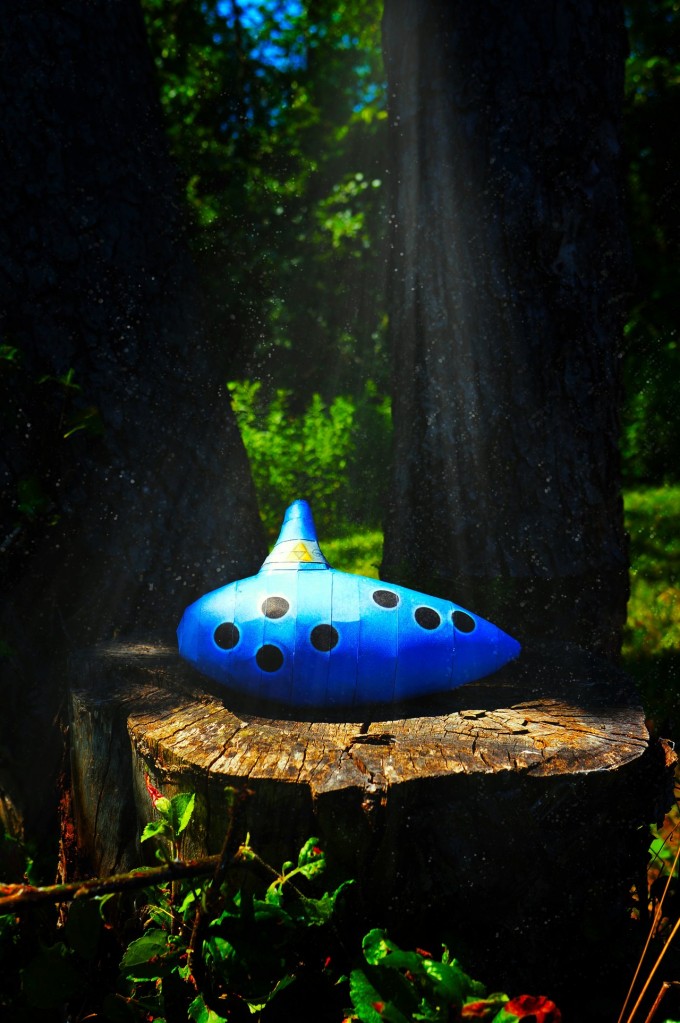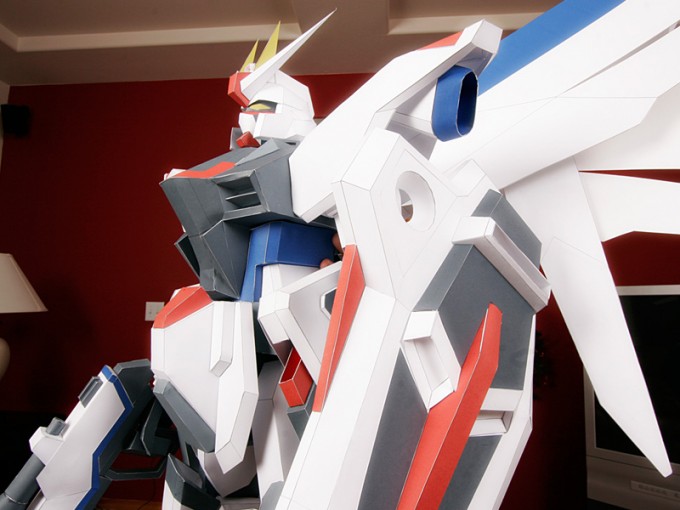 Epic 4ft tall Freedom Gundam Paper Craft! BEAUTIFUL!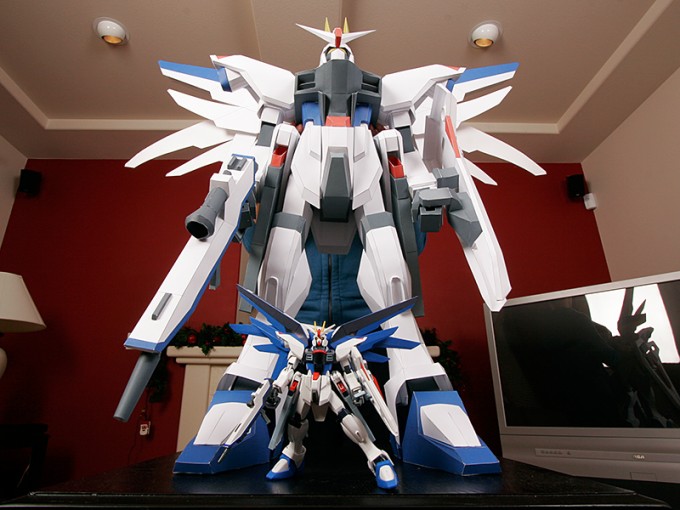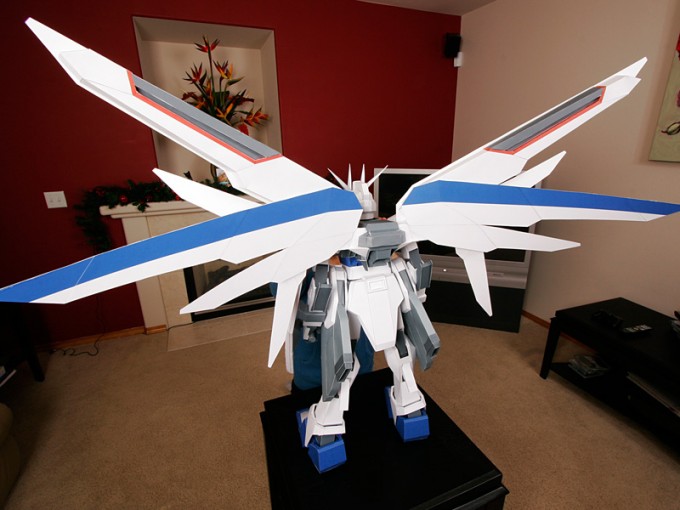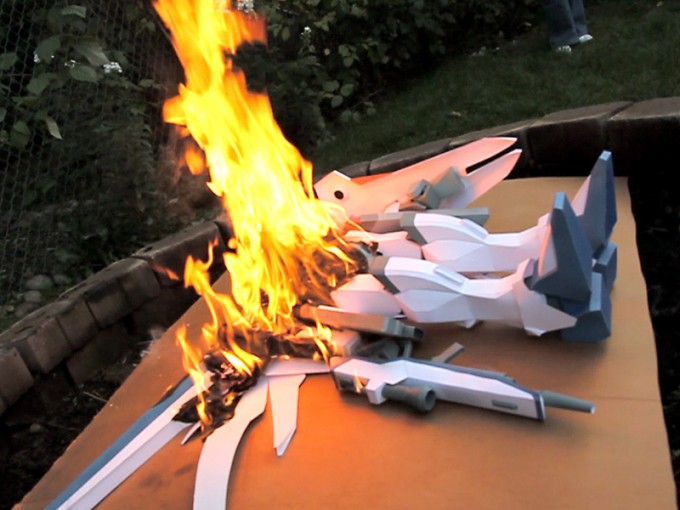 Annnnd then he burns it. o_O lol.
The Burning of "4ft Gundam Papercraft" from Taras Lesko on Vimeo.
Video of said gundam paper craft burning!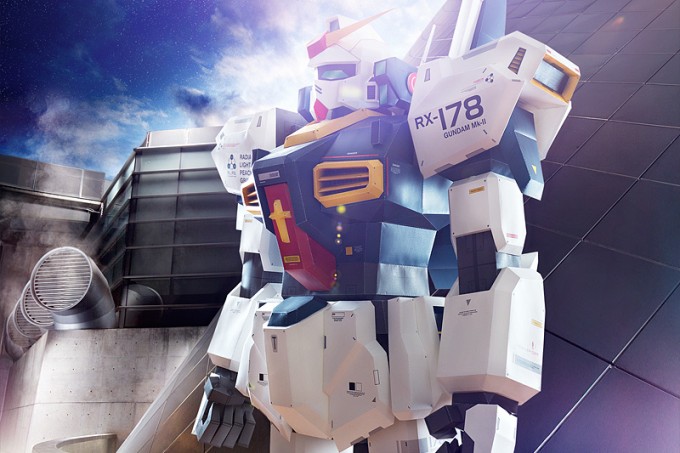 Sweet Jesus. Check out this 7FT Tall Ultimate Gundam Paper craft!! Yep. that is paper.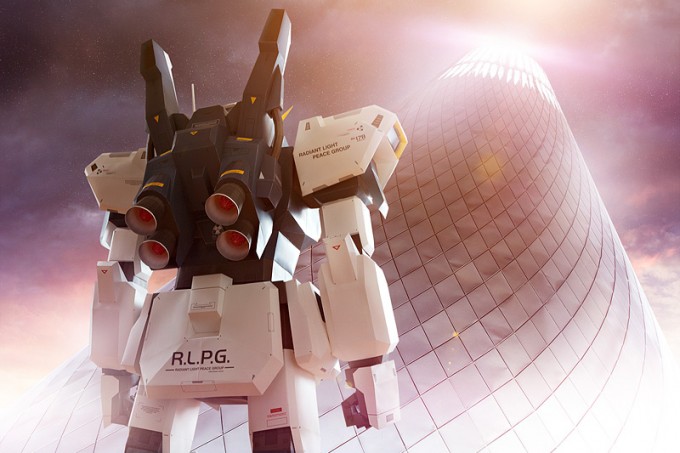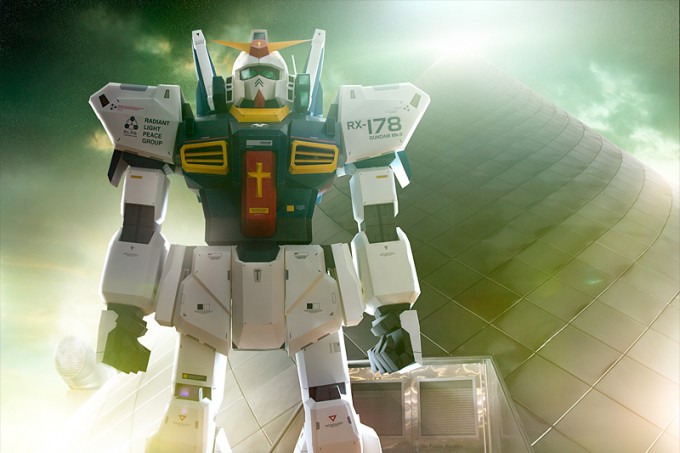 That is one huge paper gundam helmet. Awesomesauce.

Took almost an entire year for the same guy (Taras Lesko) who made the 4ft tall one (also made some of the things below, and the paper zonda cars – click the images and check out his awesome work!) to make this 7ft one, check out this timelapse! INSANITY!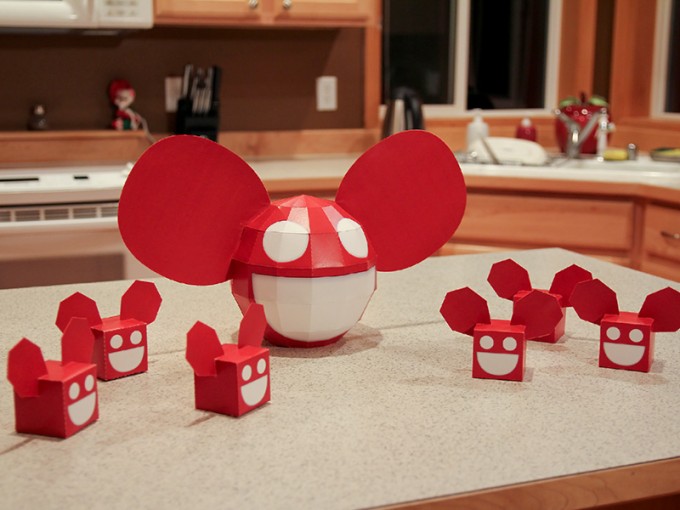 Deadmau5 Paper Craft! I love it!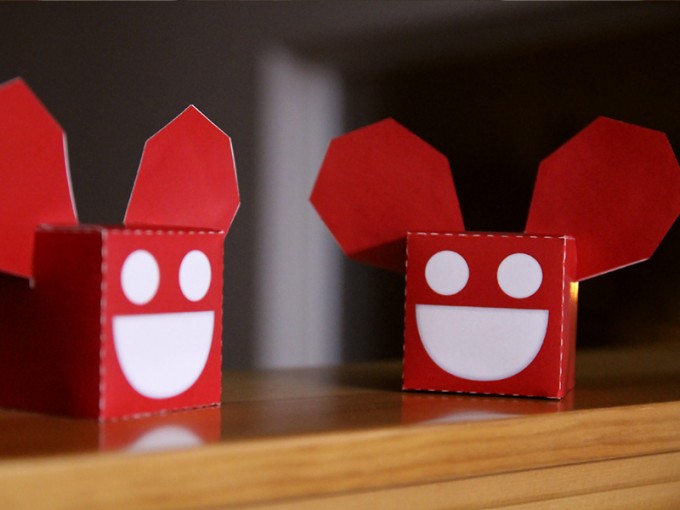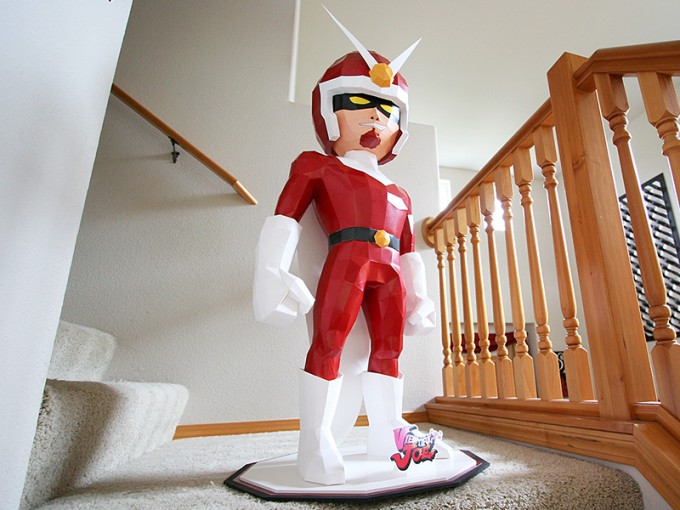 Awesome Viewtiful Joe Papercraft!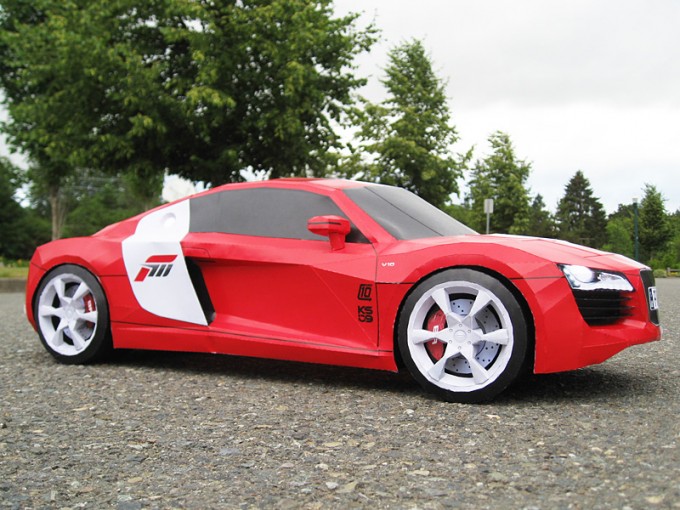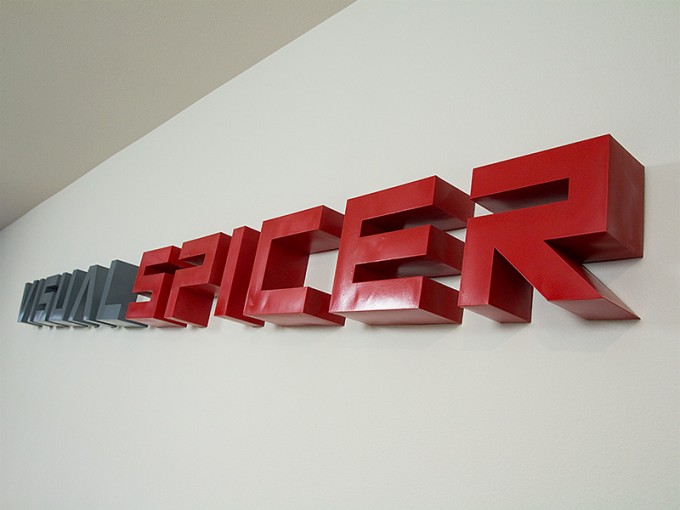 Awesome idea for a logo on your wall, paper craft it!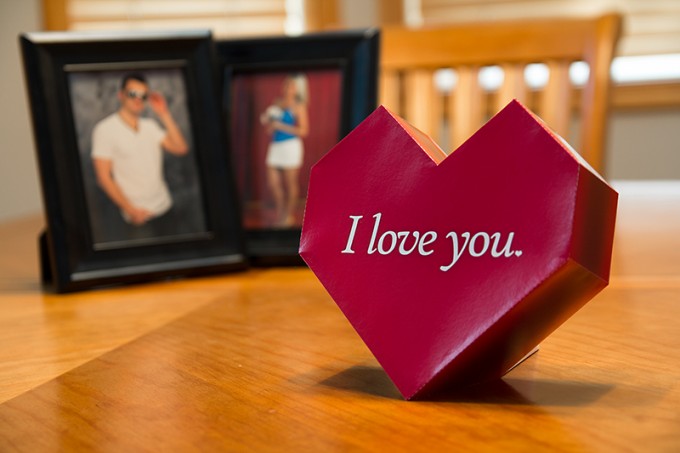 Awesome paper valentine present!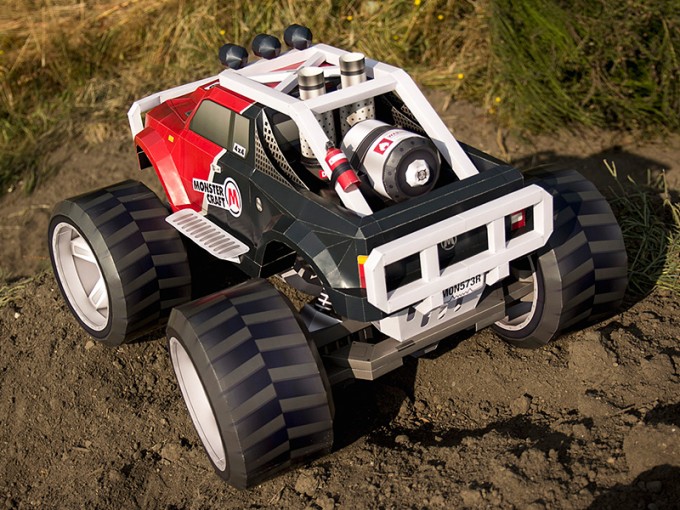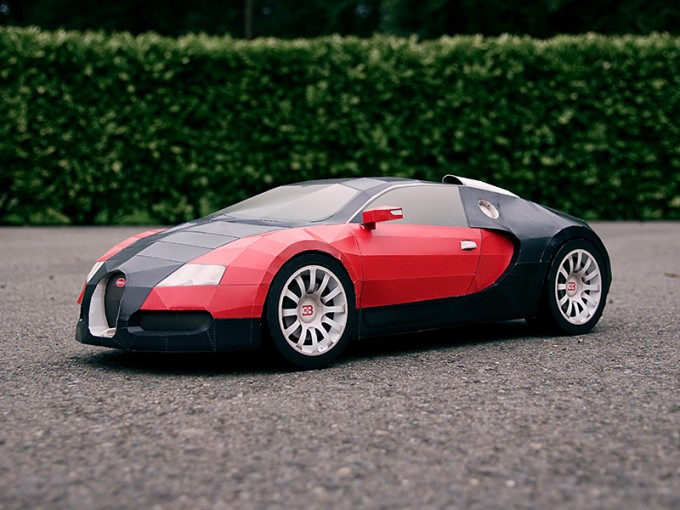 Bugatti Veyron Paper Craft! So Sexy!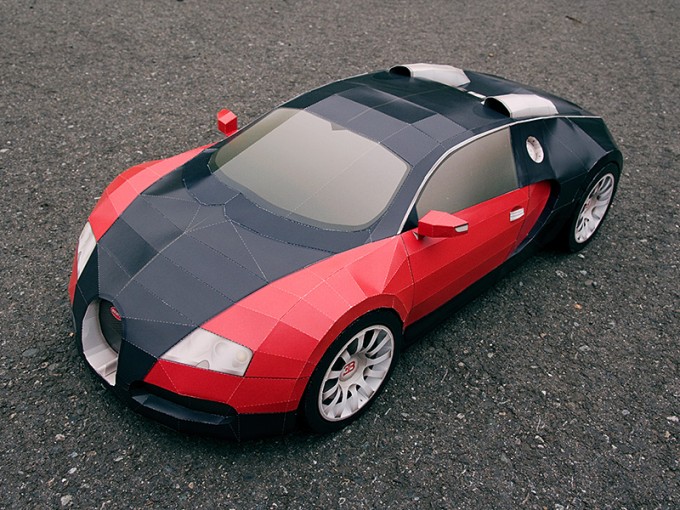 Check out the timelapse on that bad boy!

Sweet Papercraft Guns! Arm yourself with paper!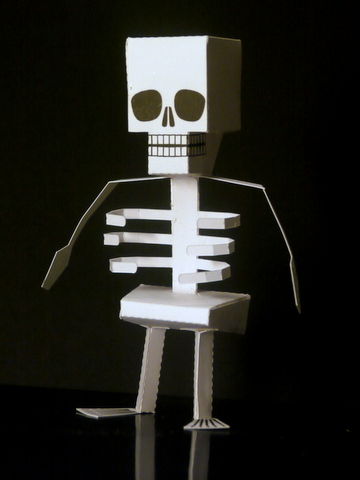 Love this Papercraft Skeleton!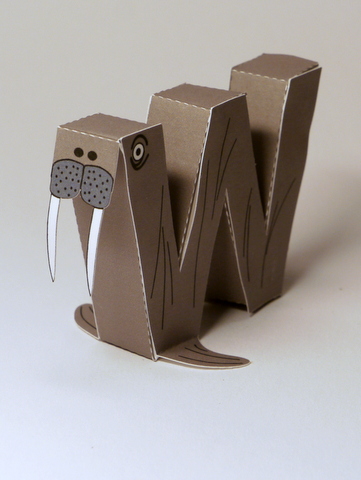 W is for Walrus! More awesome alphabet papercrafts like these can be found here – great for kids learning their letters!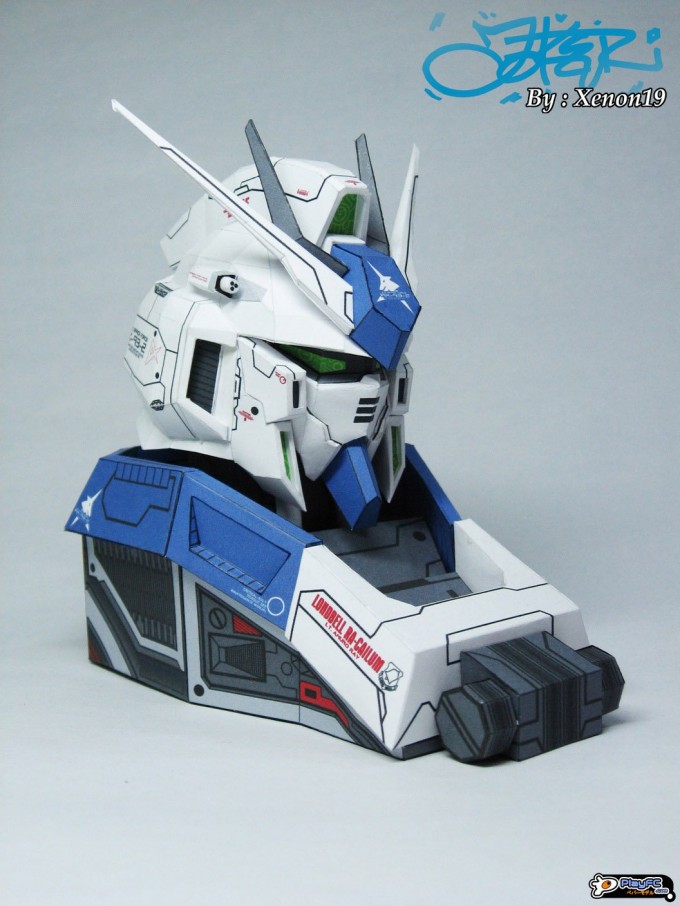 A little different than everything else here but this guys paper art will just blow your mind to pieces – Li Hongbo – Pure White Paper.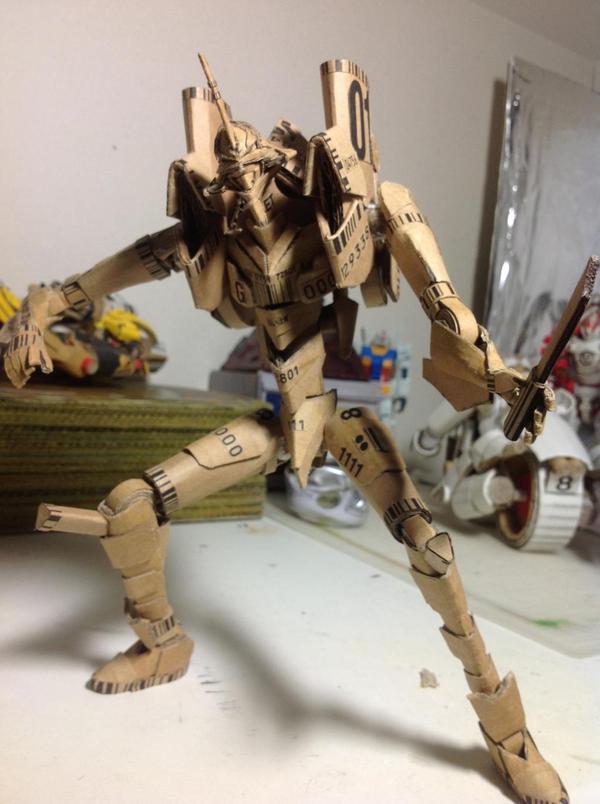 This is a pretty impressive Papercraft Eva Unit 01 – posable! looks pretty hand made!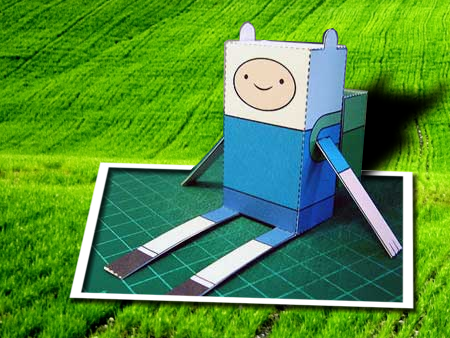 Addddventure time! More awesome adventure time papercraft downloads over here!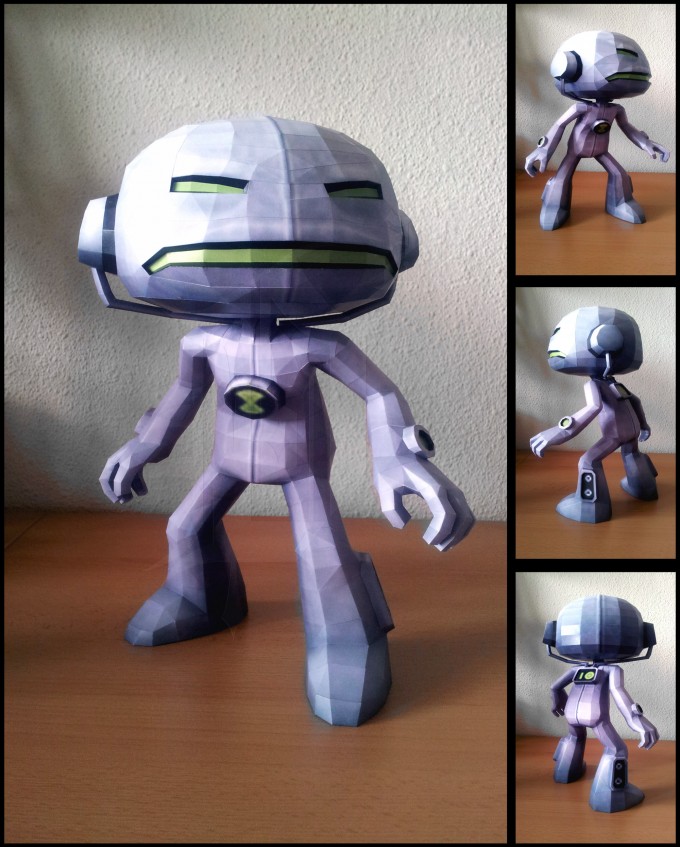 Awesome Ben 10 Paper Craft! My kids love Ben 10! And that makes me feel old. lol. (click through for the free download to make your own!)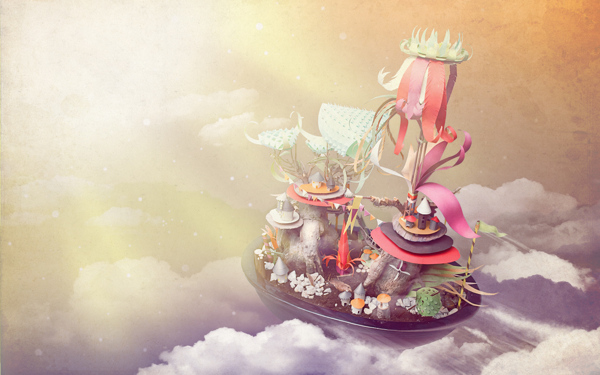 Really cool project that pulls together many mediums (and a lot of paper :D)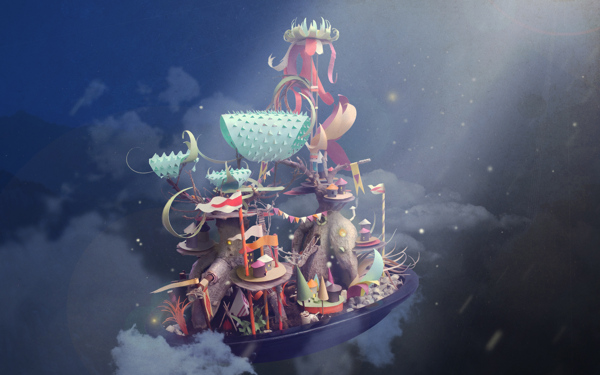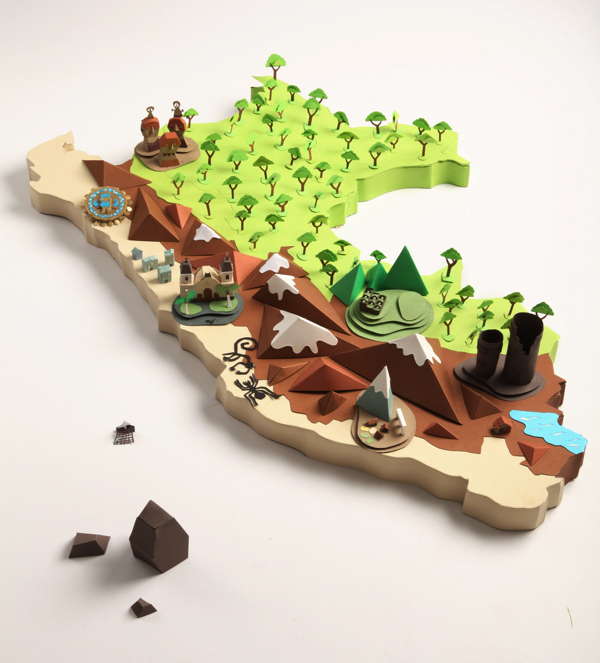 Beautiful Papercraft Map of Peru!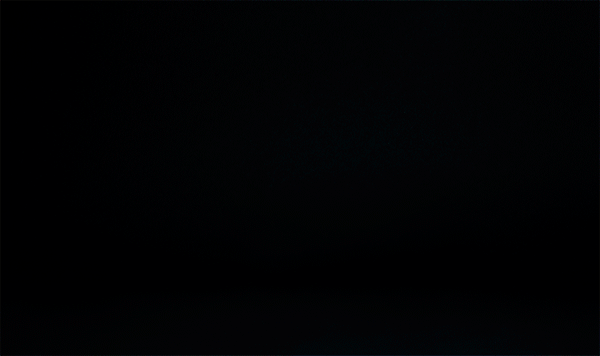 Paper craft burger illustration From a neat infographic project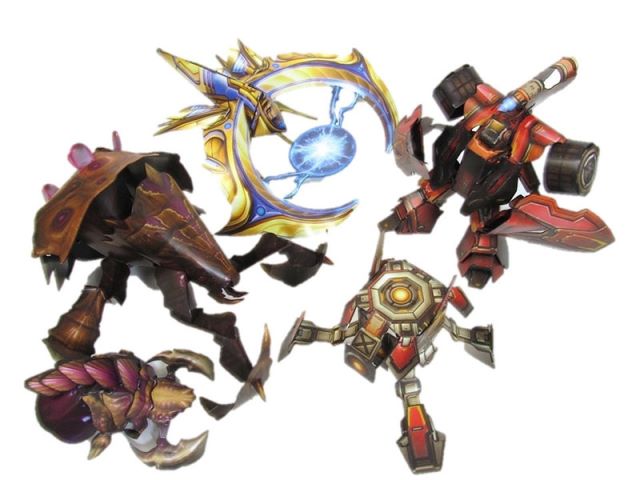 Starcraft paper craft! You actually get the stuff to make the ones pictured above in the strategy guide for "StarCraft II: Heart of the Swarm" (Collector's Edition) So cool.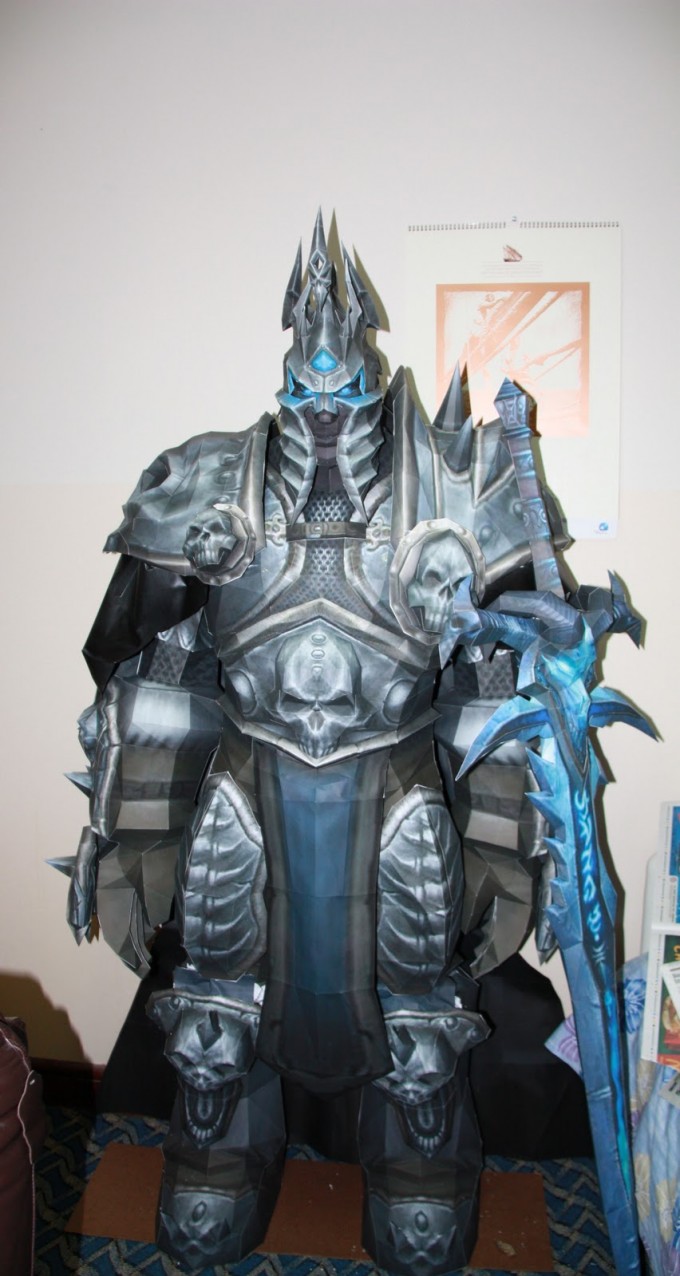 Pretty impressive! Lich King from World of Warcraft!
How To Make Paper Craft
So now that you are addicted to paper craft, you might want to make some of your own, so to help you get started – here are some tutorials, templates, resources, and sites that can help you get on your way to making badass stuff with paper! For Art! Onward!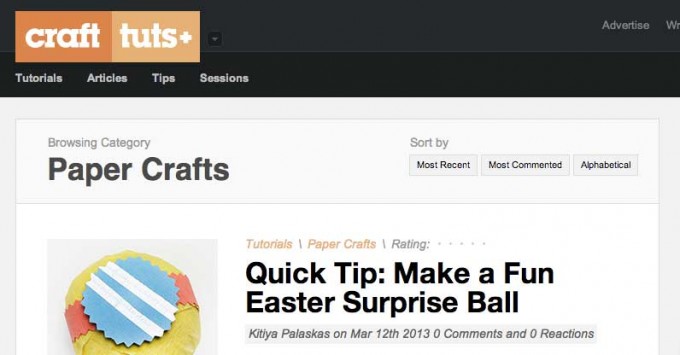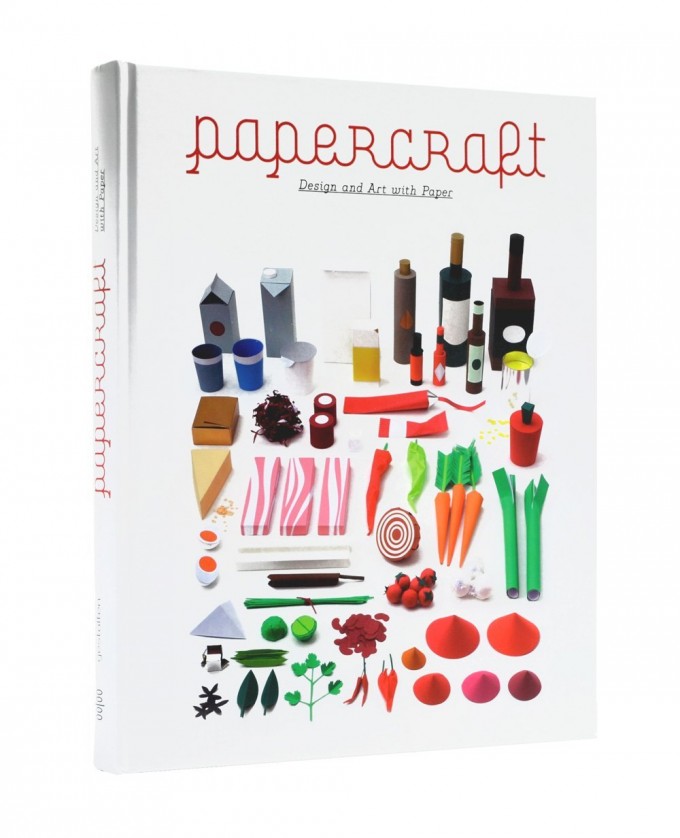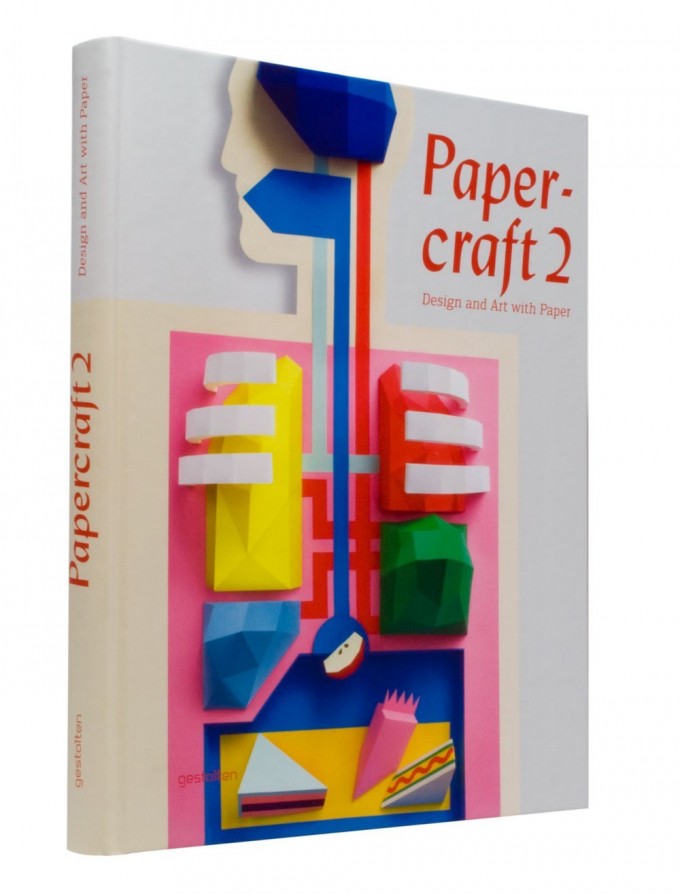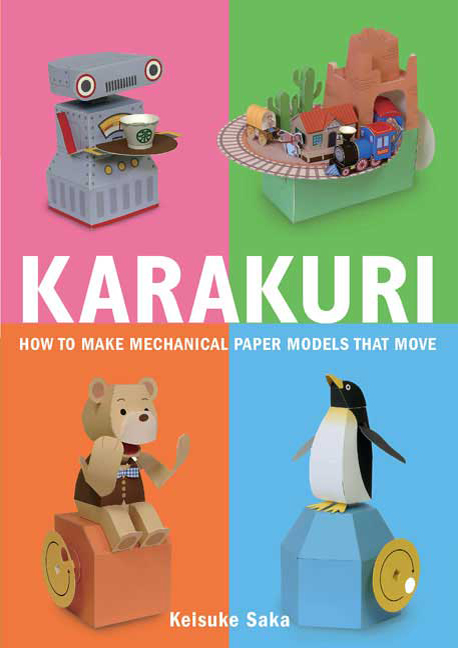 Great place to download geeky paper craft models to print and make your own!
And there you have it!
What was your favorite piece of Paper Craft Art? Found any awesome paper craft examples that we have missed? Or Paper Craft Model Tutorials or Resources? Share with the class in the comments below! Thanks for Reading!
You like this? Don't forget to follow us on twitter @andysowards and like us on facebook @andysowardsfan! We are also on that Google Plus & Pinterest thing.