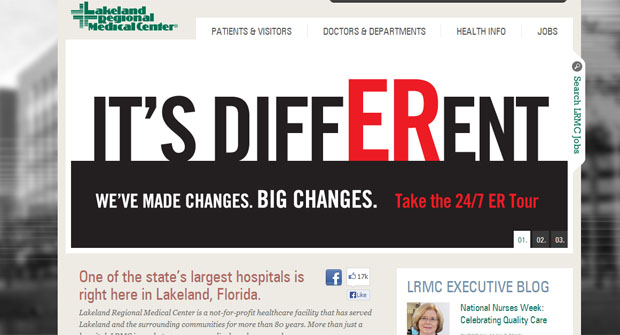 Doctors are the kind of people who evoke a lot of respect with what they do every day for their living. The profession that they choose is truly amazing and hard in so many ways – not every person is able to devote themselves to facing other people's pain, occasionally having to physically hurt the patients even if it is for their own good in the long run.
The majority of today's hospitals are equipped with high-tech medical facilities required for treatment various disease. The Medical staff that works in such establishments are usually well-trained and deliver proper medical care to the patients. Besides all these obvious necessities contemporary hospitals now have websites to represent their medical services online in the most appropriate way possible to as many people as they can reach out there. Needless to say hospitals and medical facilities should have some of the best web design possible functionality wise and it should look nice too since most newer hospitals look amazing inside, you don't want to drop the ball on the online presence.
Below is a collection of websites designed specifically for medical facilities. Look how nicely these were done, and feel free to add the links to more of such sites below. Thanks for checking us out!