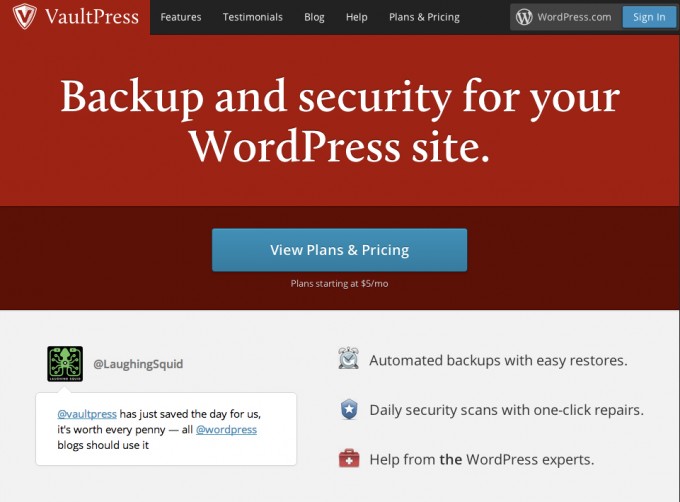 It takes time, money, effort and a lot of dedication to earn respect in the blogging industry. You realize this after you first look into how to start a blog. If your choice of CMS is WordPress, it's important for you to consider a cloud backup solution for your blog because anything can happen with the rise in cybercrime.
Considering a backup solution is important because there's a risk of data being lost. Your WordPress files and database are at risk if someone hacks your site, there's a problem with the hosting provider or there's even a possibility of loss when switching from one hosting provider to another.
W3Techs conducted a survey of websites and found out that an estimated 64 million websites across the globe are hosted on WordPress.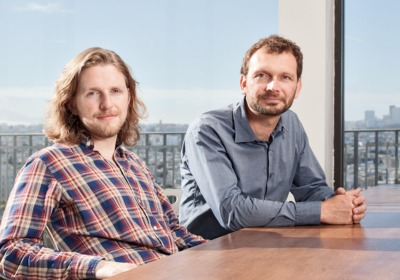 With 60 Million Websites, WordPress Rules The Web. So Where's The Money?
The platform was attacked by a 'botnet' back in April, a week after the security on WordPress was increased with the option of two-step authentication. WordPress users who were using admin as their username were advised to change it immediately. Some queries from WordPress users also reveal that there's a chance of losing data when migrating servers.
You can avoid such problems by backing up WordPress files and database to the cloud. Most providers normally accept credit cards as the preferred payment option. If you don't have one, you can compare cards online on many sites and perhaps choose an option that offers cash back or rewards because that will allow you to save when you purchase a cloud backup service.
WordPress Cloud Backup Services
1. VaultPress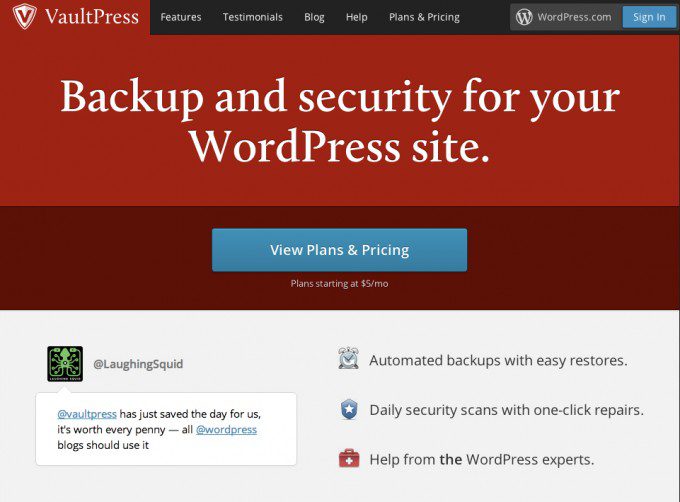 VaultPress has been developed by the owner of the WordPress platform. This backup provider presents three package options – basic, premium and enterprise. You receive a plugin that can be installed through the WordPress dashboard, and the rest of the process is automated.
The starting package is worth $15. File changes in your database are scanned daily, but you can also set weekly backups depending on your preferences. The plugin supports one-click restoration of the website.
There's a status bar in the VaultPress dashboard that provides real-time notifications of the data being backed up. VaultPress only accepts credit card payments.
2. CodeGuard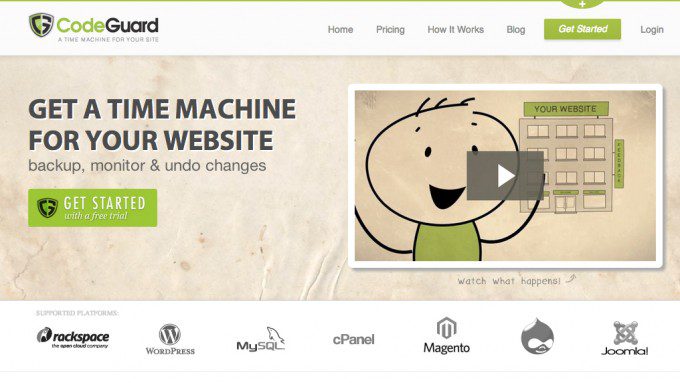 CodeGuard offers a plugin as well as direct backup option via MySQL and FTP/SFTP. The plugin installation requires a key code, which is received after purchasing the service. This service also backs up WordPress blogs automatically.
Backups are an ongoing process as changes are made to the WordPress database, and the service also supports other platforms such as Magneto and Joomla.
CodeGuard's minimum package starts at $5 and provides 5 GB backup space per site. Three more packages are also available – Ronin, Samurai and Showgun. CodeGuard provides one-click restoration in case WordPress files and database are lost at any point in time.
3. BlogVault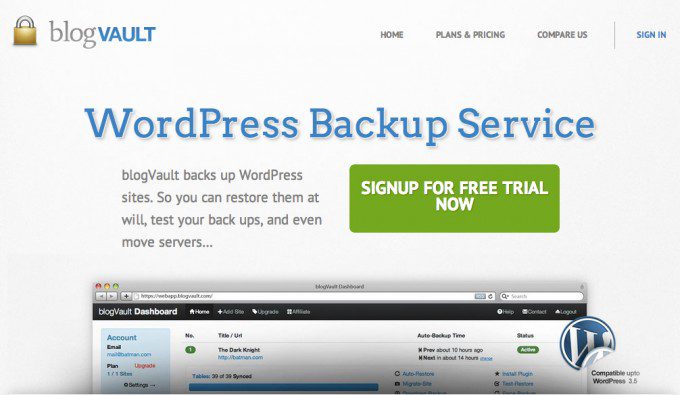 The best thing about BlogVault over other backup solutions is that there's a 7-day free trial, so you can test the service before buying it. The BlogVault plugin can be installed manually or automatically depending on preferences.
The service allows you to create backups every hour, day or week. You also get to choose whether you want to backup the whole site or only particular files. There's also a test and restore option, so you'll be able to preview how the backup helps with restoration assuming some files are lost.
The package starts at $9 for a single website, and more options are available at $19 and $39 for those who own multiple WordPress blogs.
It's good to have your blog 'insured' so you have a piece of mind that if something happens to your blog, your files and database are secured in another location. If you need more info on this topic be sure to checkout our other WordPress posts for some great info!