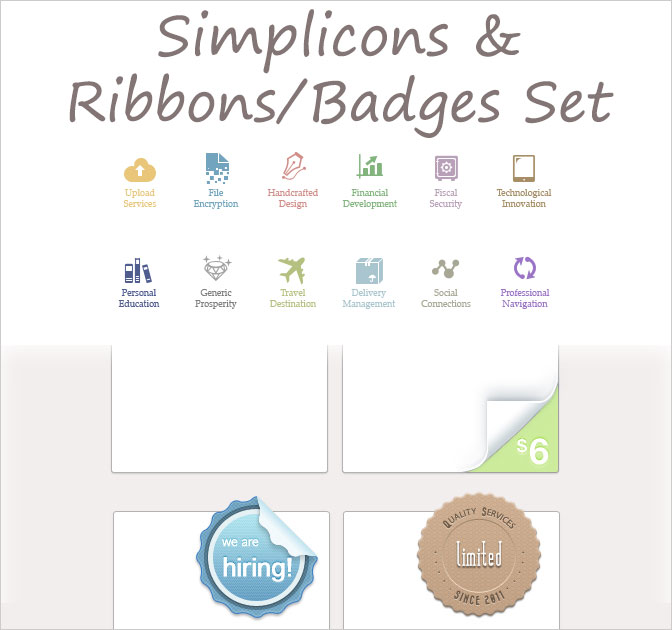 Its FRIDAY! *throws hands in the air, as if I did not bother to contemplate the consequences*
In celebration I have a deal for you guys! What is it? Icons. Lots of super useful Icons! Plus Ribbons and Badges! Oh My! As a designer, you know that you can never have too many of these things – they help to accent our designs, help people navigate through our sites (and client sites) and balance everything out. Not all icons are created equal though, if you have some lazy icon designs then they could possibly hurt more than help – luckily these icons have been handcrafted with care. Someone put in the time and sweat into making these awesome so you don't have to spend the time trying to do it yourself (or paying someone else to do it). They could really save you in a harsh client deadline!
These adorable little graphics are super useful, there are social icons, gui icons, navigation icons, almost any icon you can think of they are represented in this awesome pack. If you need icons for a web application or any other type of application or website these are a must have. Don't waste another second thinking about how you are going to design all the icons you need, or where you are going to find someone to do it for you, or how hard it might be to do it all yourself. Instead, just take a gander at this iconic Mighty Deal featuring over 500 handcrafted icons from Pixlsby! You will quickly see why for only $10 this is a unbelievably good deal!
Deal Bundle Specs
Here are just a few Highlights of this Epic Icon Collection:
Over 500 Handcrafted Icons
Dozens of Categories
Completely Customizable
Multiple Styles
Original Files
Ribbon and Badges Set
Royalty Free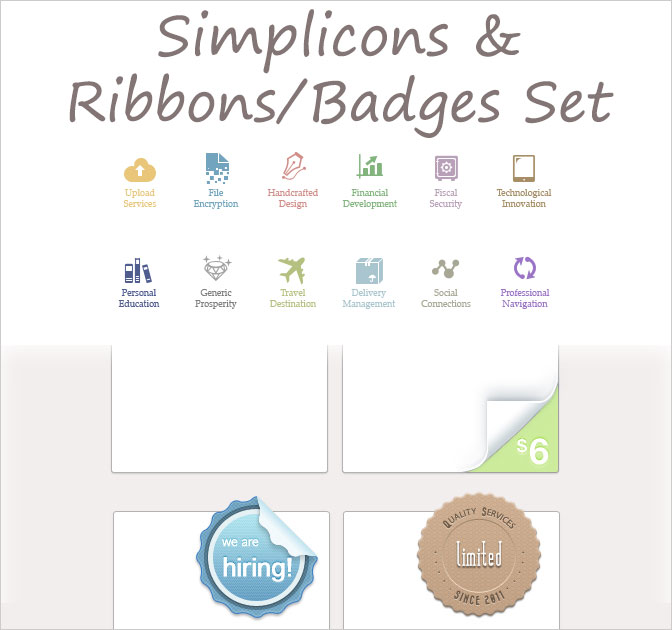 Here is a Mini Preview of the Deal! Click the image for a full preview of what you will get!
I Must Have This. But… How?
This ridiculously awesome collection of premium icons, plus the ribbon and badges set, normally sells for $56, but for a VERY LIMITED TIME, you can get the entire set for just $10! That's more than 80% off the regular price!
So clearly you can't miss this one – If you want to grab this deal you better hurry because like I said it expires really soon, today in fact, so click the button below and check it out! You can thank me later – GO GO NOW! GET TO DA ICONSSSS!
We hope you enjoyed this deal! Any other deals you would recommend to fellow designers? Let us know in the comments below! Thanks for Reading!
You like this? Don't forget to follow us on twitter @andysowards and like us on facebook @andysowardsfan! We are also on that Google Plus & Pinterest thing.