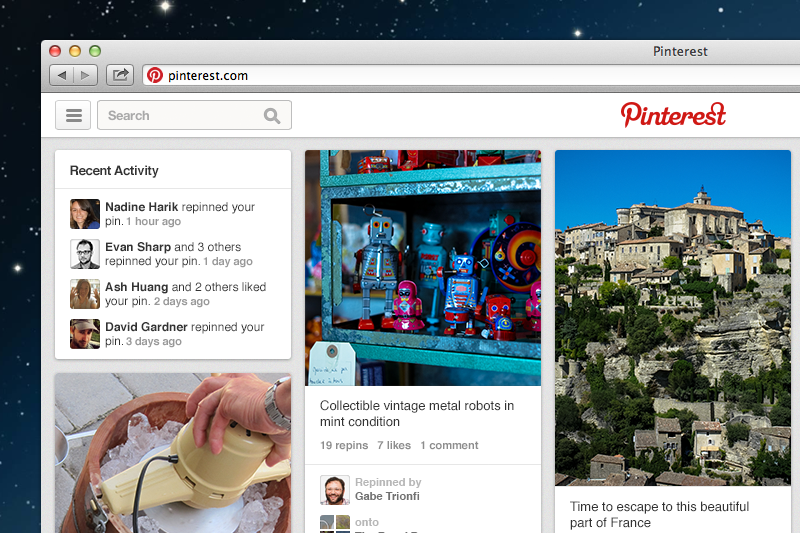 Pinterest is the latest buzz maker in the social media circuit. Having achieved its first 10 million unique visitors per month faster than anybody ever in history, it is an instant hit among millions of social media aficionados, particularly among the female demography. It is an online pinboard where people pin the photos of their favorite things and events. It has created a lot of excitement among online community and enjoys a huge fanfare. Now they are changing things up a little bit in the looks and functionality department.
Recent Changes In Pinterest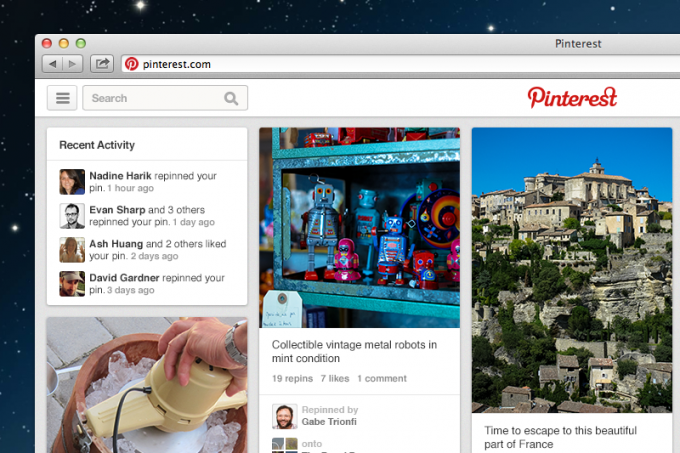 Our New Look: More Ways to Discover What You Love
But in this fast paced world, anything which does not keep improvising loses its sheen within a wink. Look at what happened to Orkut, after all the hype surrounding its launch, today it is almost forgotten. But looks like folks in Pinterest are not going to make that mistake as they keep rolling out frequent updates to their beloved site.
At the start of this month they launched the Data Web Analytical tool, which was aimed at helping brands to measure the effectiveness of their campaign among Pinterest users. Now they have followed it with the revamping of the site's look. This would sure to thrill its huge number of users (more than 48 million) as the changes are aimed to give them a better looking site. Actually the revamping had begun back in January of this year and a few select users were allowed to test the site with its new features. Now at last, it is going to be available for the other majority of users.
What Are The New Features?

Larger Pins: So what new thrills does Pinterest have in store? For starters you are going to get a larger pin. The amount of space surrounding the pin is much narrower now enabling you to get a larger view of the actual pins. In the words of Jason Wilson, the product designer of Pinterest, bigger pins will enable you to view more of what you liked. Also the profile pages have been shortened a little to allow you to view more pins.

Discovery Features: The new features are not just cosmetic changes, but there are also some small but useful changes which would help users browse and pin more easily. When you view a pinned image from a particular webpage, you can simultaneously see the various other pins from the same user. These other pins are displayed in the right hand side of that particular pinned image. This way you need not leave the page you are currently browsing, to see the other pins of the same board. It also has widgets which show "people who viewed this also viewed". So you get pinning recommendations based on the interests of others who earlier had pinned images similar to the ones browsed by you.
How Can You Access These New features?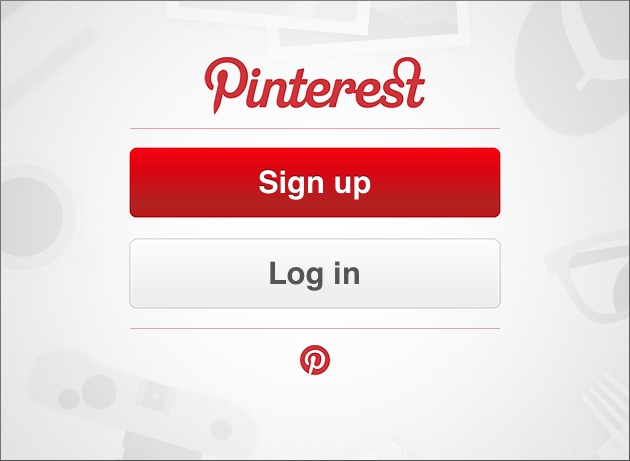 Pinterest iOS, Android Apps Updated
This new change was initially only available for desktop, but as last week Pinterest rolled out these changes on the iOS and Android platform! This update at first was accessible only through invites, where you would have to wait for an email from Pinterest. By now it should be turned on for most everyone – so you can head to the newsfeed menu of Pinterest and follow the link which states 'Preview our new look' to see if you have access to the new features.
Most of these changes where carried out based on real time users' feedback. So we can surely look forward to a better pinning experience!
Are you a fan of Pinterest? What do you like to pin (or find) there? Let us know in the comments below! Thanks for reading!