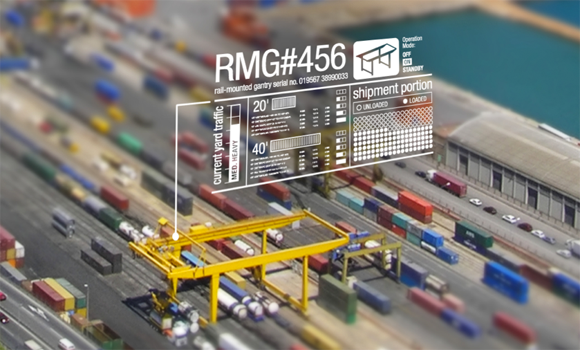 Although being a web designer is a respectable enough career, the unfortunate reality is that the basic run of the mill web designer is a dime a dozen. It's hard for a good web designer to stand out in this crowded field and justifiably command a good asking price. But a web designer that has the talent and skills to help businesses visualize big data is someone who distinguishes themselves from the pack.
What Is Big Data, Anyway?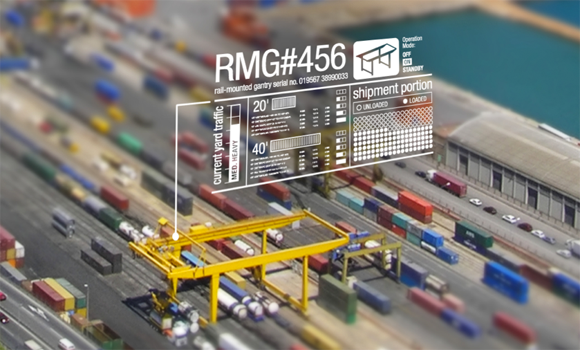 What is big data? – An introduction to the big data landscape.
The term "big data" is used to describe a huge collection of information that comes from all sources, traditional and digital. It exists in both structured and unstructured forms that are so large that it can't be processed with traditional software and database techniques. It's data that's too big for its britches, requiring new ways of processing and application. And companies need to employ this information, because big data is used to better understand today's world and lets businesses make better decisions with said information.
What Is Data Visualization?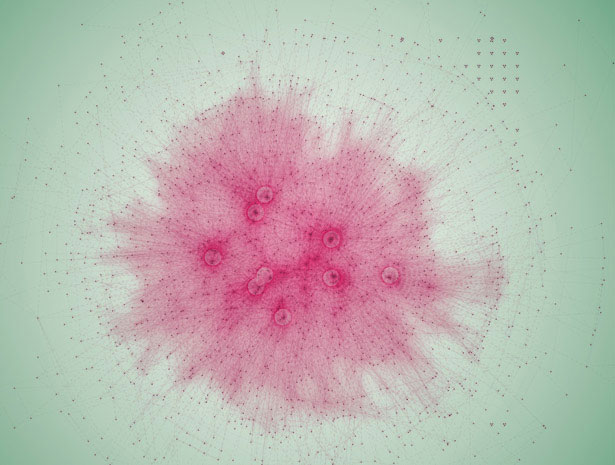 50 Great Examples of Data Visualization
Data Visualization is the process of taking this massive amount of big data and representing it with charts, graphs, and pictures in order to help the reader process it better. People see the data in real time and interact with it. Think of it as, instead of plopping at 32 ounce steak in front of a customer, instead cutting it up into smaller, easier to eat pieces and serving each piece in an eye-catching way that also facilitates eating. So, all you really need is someone who knows how to unlock big data's big potential.
Bringing Data Visualization To Businesses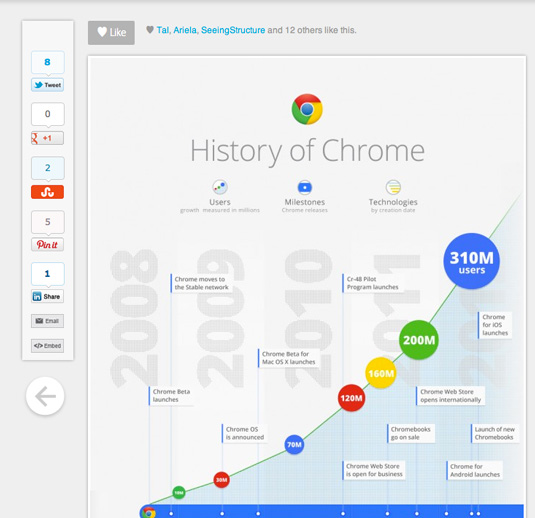 The 33 best tools for data visualization
So, how does one bring data visualization to big business and unlock this much ballyhooed potential? Here are a few quick points on what to do.
More Is Not Merrier. No one wants to drink from a fire hose, even a beautifully rendered, interactive fire hose. Stick with the important and useful stuff (or at least what the majority is most likely to consider so). Focus on what's actionable, what's relevant, and what's unexpected.
What's The Point? Stop and think exactly what you hope to accomplish with the data. This will help narrow down what to present and how to present it.
Don't Get TOO Fancy. When it comes to a starting design, stick primarily with the traditional bar and line graphs, scatter plots, and pie graphs, occasionally dipping into graphics and video as needed. Avoid exotic designs, yet still presenting data that can be interacted with. After all, you're still trying to help people absorb big data, not impress them with your fashion sense. Keep that goal in mind.
Maps Are Awesome. Maps provide an instantly recognizable visual that has the potential for heavy interaction by the user.
Be Scalable And Interactive. The big difference between a static image or graph and big data visualization is that the user is trying to make sense of the data avalanche by interacting with it, zooming in, panning, and cross-filtering, among others. By doing so, large amounts of data can be broken up into easier manageable subsets.
Get Involved. Social communities like Visual.ly offer the opportunity to connect with like-minded individuals. It's an ideal place to reach out to brands looking to tell their story with visual content. Spending time on a platform like this, is a great way to build your credibility in this upcoming field.

The Art of Data Visualization
Big data visualization is the current big thing, and considering its superiority in aesthetics and functionality, it's a good bet that it's here to stay. You don't just need a web designer who can create an awesome line graph; now the graph needs to be actionable. In the long run, it means a more fully engaged user, which will most likely translate into more conversions. A web designer who knows how to help businesses visualize big data is a web designer who's in high demand, and can pretty much write their own ticket.