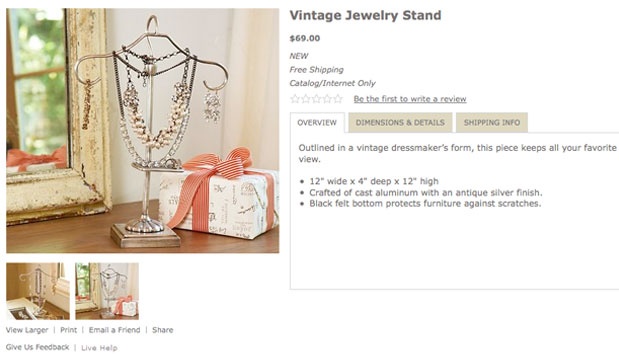 So you've a great new concept for an online store. You have the funds to set it up and the vision to make it work. Now you need someone to build your web shop. Which way to turn? There are so many to choose from. The world is your oyster thanks to the internet. You've been browsing online and found dozens of web design companies in Australia, UK, United States, and Canada. In fact, you've seen so many that you've stopped looking, cowed by the sheer number of possibilities.
Never fear, all that's needed is some direction, a few simple pointers to get you on your way again. So they come, enjoy reading, and get back on that horse. After reading these tips, you'll know how to filter out the bad from the good and be ready to create a shortlist.
Find a Web Design Company that Aligns With Your Marketing Strategy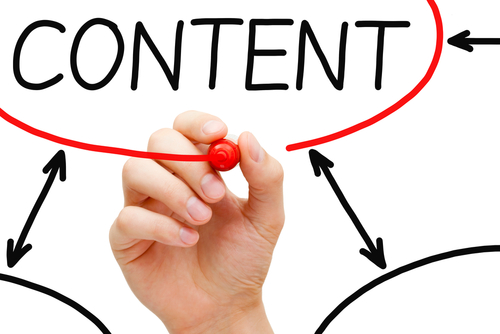 How to Build Your First Content Marketing Strategy
If you're at the point of commissioning a web design company to build your online store, you will already have developed your long-term marketing goals and strategy. It makes sense then, to look for an agency that can demonstrate alignment with client strategies. All you have to do is look for the evidence. Start by checking out portfolios.
Most companies have a portfolio on their business website. By looking through a portfolio, you will quickly know if the agency's work is of a good quality and aesthetically pleasing. The next thing to do is look a little bit harder. Can you get some idea of the clients' marketing objectives when you study the portfolio examples? If you can, that's evidence that the design company is able to create a site in alignment with client strategy.
While you're browsing portfolios, check the sites for case studies and testimonials. Again, a good ecommerce design company will feature client testimonials or case studies to show they have a good standing with clients. Look here too for evidence that the web design company has worked to support the clients marketing objectives. If so, there's a good probability that they will support yours too. If not, you can cross the design company off your "possible" list.
Investigate Development as Well as Design Capabilities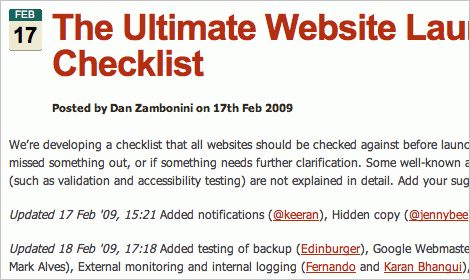 45 Incredibly Useful Web Design Checklists and Questionnaires
Once you have a shortlist of potential ecommerce service providers, you need to start investigating their future platform viability and development capabilities. You may be able to get this information from the agency's business site, or you may have to start making contact to ask questions. The latter may be the best course of action, because you can try to gauge the professionalism and sincerity with which the web design company representative answers your questions.
Ask the company what technology they employ in their site development. Find out if they hold certification in the technologies they use. Most importantly, gauge their experience. Has this company built websites using Shopify, BigCartel, BigCommerce, Woocommerce, or whatever ecommerce platform you have decided on going with? If they have a proven track record of success and you like the looks of what they have built, then they might be the right fit for you.
Search Engine Optimization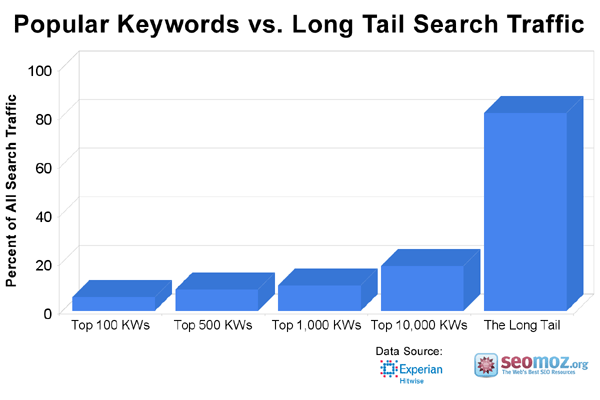 The Ultimate Guide to SEO for E-commerce Websites
Ask each design company that you interview about their SEO objectives and strategy. It's critical to ensure that the ecommerce designer you choose can get your new site ranking well in search engines. Rule out any provider who focuses only on design and development.
Get a Fully Inclusive Quote from the Web Design Company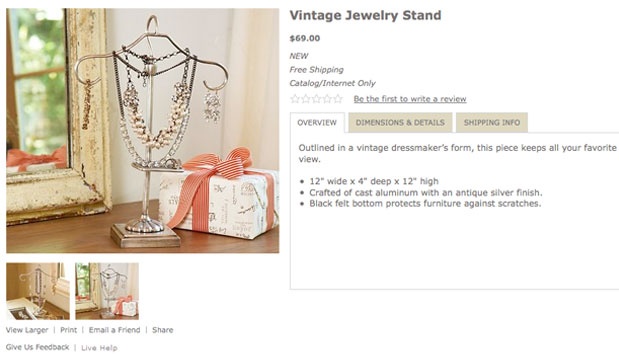 7 Tips for Effective E-commerce
When your investigations have eliminated all but two or three agencies, it's time to get some quotes. This is where many clients fall foul of hidden costs, so be rigorous in your insistence on an inclusive quotation, which should include the following cost details:
Purchase of the domain name for your online store
Hosting for your site
Cost of the content management system
Training for your site administrators
Technical support
Ongoing maintenance of your ecommerce site.
It's important to make sure there are no hidden costs for things like shopping baskets. Also, make sure you know how long the quote is good for.
An Alternative Approach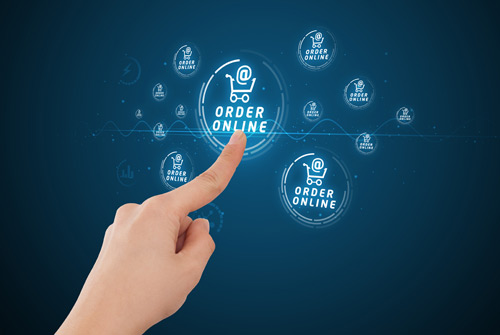 5 Tips To Creating A More Usable E-Commerce Site
If you don't wish to research hundreds of business websites to find the right ecommerce web design company, there is an alternative approach. You can always decide first on the software platform best suited to the needs of your online store. Some ecommerce solution vendors have collaborated with one or more web site designers. Having selected a platform, you could keep your search for a designer simple by choosing from a vendor's selection of partners.