If you're a customer-facing business, you're required to be getting customers through the door on a regular basis. It doesn't matter whether it's sunny, raining, snowing or anything else; you need the business. You can't make any excuses here. If customers don't come through the door, you don't get paid. It's that simple.
The winter can be a notoriously slow time for some retail businesses. It's a time where aside from the Christmas rush, you probably won't receive all that much demand. What can you do to grab more custom? We're glad you asked.
Take The Business To Them
In the winter, customers are often tucked up inside their cozy beds waiting for the sun to come back out. They're not always going to want to trek the streets in search of a new deal. For those who prefer the comfort of their homes, you're going to have to take the business to them. This means that you need to get online and look at resources like social media as a tool of assistance. Get acquainted with the online space, and you'll be able to make sales throughout the cold snap.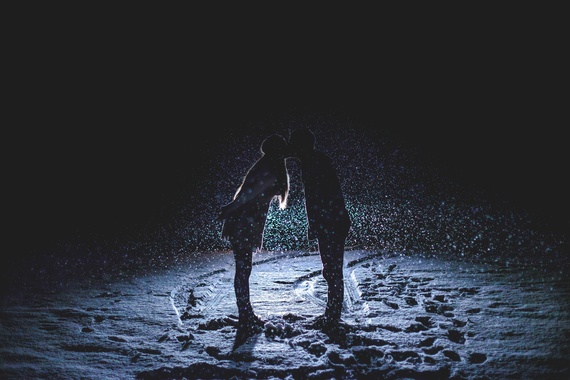 Meet Me Halfway: A Simple Philosophy That May Change the Way You Treat Customers
Get On The Streets
Although the streets might be quieter at times, Christmas forces us to get out and do some shopping. This means that you might attract new customers along the way, especially if you're willing to make an effort. An enticing design crafted by a flyer maker might be what you need to draw in new custom. Handing out your elaborate marketing material to passers-by on the street will hopefully get them through the door in no time.


Attracting Customers to Your Bar in the Winter
Winter-Proof The Business
I don't know what type of business you're running. Maybe it's a huge retail superstore? Maybe it's a restaurant? If it's the latter, you definitely want to think about winter-proofing the business. Having a different setup during the cold times is important to help create an enticing impression all year round. Empty chairs and icicle-filled plastic tables outside the premises won't encourage people to come in.


Rain or Shine…or Blizzard: How 8 Small Businesses Stayed Connected with Customers During Winter Storm Juno
Give The Business A Makeover
Now might be the time to give your business the full makeover. It's always a good idea to change your design on a periodic basis to keep people interested. You need to make a statement during the winter period, and there's no better way to do it than to change things up. It's bound to spark the interest of current customers and interested passers-by. Hopefully, this results in getting more people through the door.
Have A Sale
You know how at Christmas, every shop appears to have a sale? They know that people are going to be browsing the stores around the day itself, and they need a way of standing out. If you want to get more people through the door in the winter time, a sale is often a good way of doing it. If you're going to go with this method, don't forget to promote it! Big SALE signs on the windows are always a good way of grabbing interest.