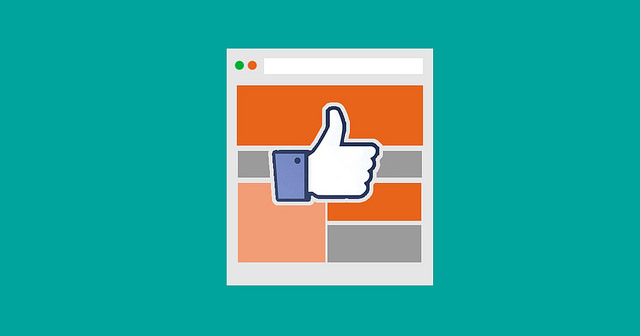 Image Source: Flickr
It's all the rage right now in big business to get as many likes and shares as possible, to drive conversions and to create a buzz online. These guys get it: they understand how the digital universe works and they're using it to their advantage. Small businesses? Not so much. Recent data has shown that a significant chunk of them still don't have websites, let alone social media presence or blogs on Tumblr.
The questions, therefore, is how small businesses can make their website better to compete with the big boys. Let's find out.
Plaster Video Content All Over Your Site
Small businesses tend to think that they have no strengths being small. They see growth as their only path to sustainable success, and they'll stop at nothing to reach that goal. But what many smaller companies tend to forget is that with small size also comes character. The problem is that their customers are mostly blind to this character, and only get to experience it when they're experiencing the product or service directly. In other words, it's no use for marketing.
This is where website video comes in handy. Videos can be used to explain products, provide entertainment or even show off past projects and testimonials from former customers. They can also be used as a magnet to draw people in from all over the web, looking for information. Many businesses make instructional videos and put them up on their site, free of charge, to generate more traffic for their website.
Create Effortless Navigation
As the design website, www.lightboxdigital.co.uk points out, it's important that businesses create websites that convert their investment into actual results. The most effective way to do this is to make the navigation experience as seamless and as intuitive as possible, according to www.forbes.com.  How can you make navigation intuitive? Well, one of the things that you can do is follow general conventions about where to place various menu headings and items. The "contact us" menu option is usually located in the upper right-hand segment of the home page; so too is the menu icon, if you're going for a mobile-first website design.
Promote Your Phone Number And Email Everywhere
Some small businesses keep contact information off the main home page and out of sight on their contact page. Yes, you should have a contact page with detailed information about opening hours, secondary phone numbers and specific email addresses for specific issues. But you should also have generic telephone and email information on your homepage that is easily accessible to your clients. Customers don't want to have to navigate to certain sections of a website just to get in contact with you. Often they just want a phone number so that they can talk to your in person.
Some businesses, especially those that rely on the phone like salons and tutor agencies, include their contact details in the meta text for their website. In other words, they configure their website in such a way that the Google search results show something like "Bob's Plumbing | Call =+441234 567899."