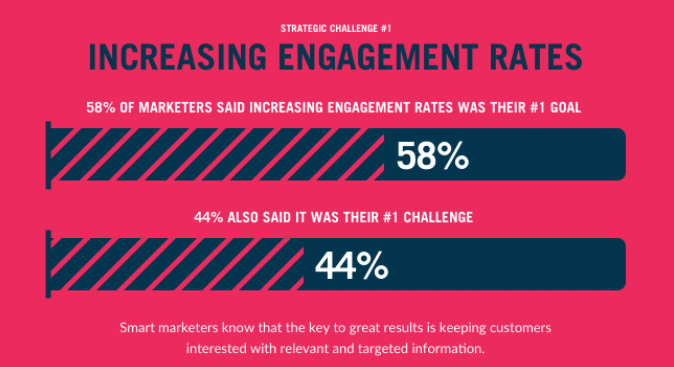 Being an online entity, E-Commerce businesses have fewer ways of communicating with their customers and building a rapport. Email marketing is one of them. And there's a reason every single business out there is doing it. It's cheap and effective. Let's look at some numbers here –
Email marketing has proven to work 40% better than Twitter or Facebook in acquiring new customers.
But like every other marketing tactic, emails also need to be done right to achieve sizeable returns. If done wrong, it can actually cost you customers instead of getting you some. A variety of research has led me to believe that the tricks and tactics listed below are an essential to run a successful email marketing campaign. Let's look at them one by one.
Segment And Personalize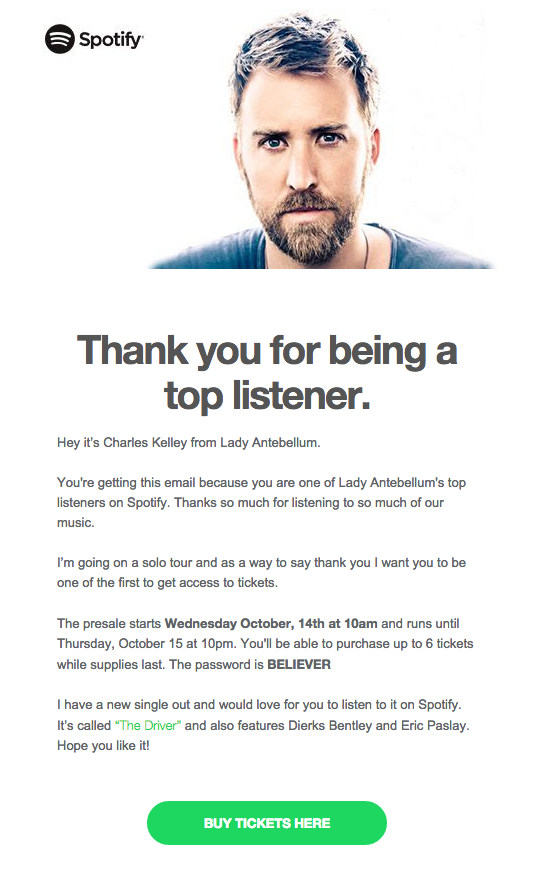 12 Personalized Email Examples You Can't Help but Click
People are fed up of receiving spammy emails that do no good to them. And if you send out generic emails, odds are you're reaching the spam folder sooner or later. Instead, segment your audience. You'll find that there are many small segments of people among your large user database that have different needs, preferences and purchase behaviour. So curate that data and send them emails that are relevant.
Another way to establish a personal rapport with the user is to use their first names in the mail body. You can easily get that data for all your subscribed customers right? Why not use it! Also, try and personalize the subject line. Personalized subject lines tend to have a 29% higher open rate as compare to non-personalized subject lines.
Resell Abandoned Carts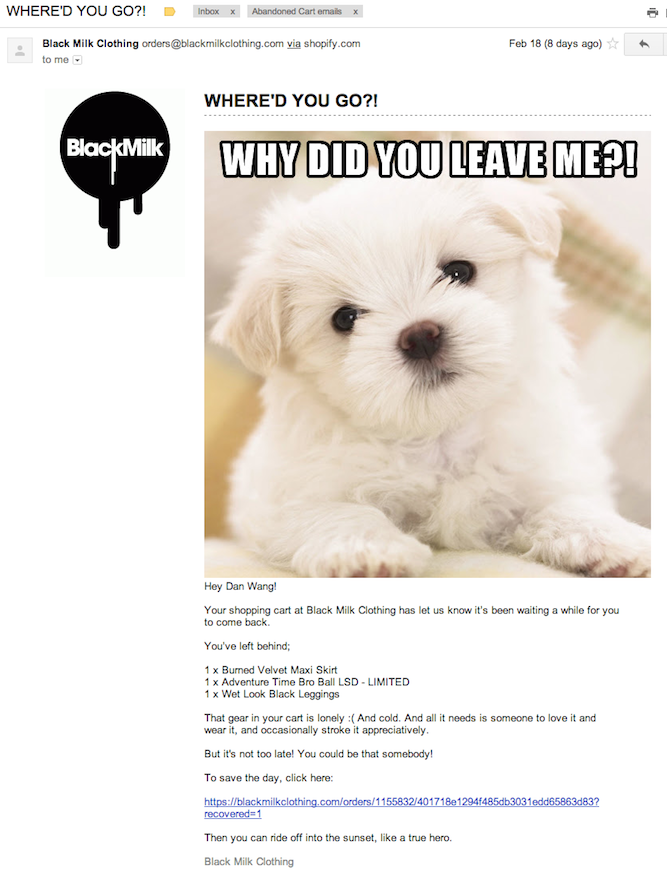 13 Amazing Abandoned Cart Emails (And What You Can Learn From Them)
There's no need to lose heart when your users add items to their carts and abandon them. In fact, you can turn that into an opportunity if you know how to use your email right. A study conducted by the Baymard Institute states that around 67.45% of customer carts are abandoned. But the good news is most of that is recoverable with the right communication. You can easily automate this process and send out emails to customers asking what made them change their mind? Was there any problems they faced while making the purchase? Use their responses to ensure you solve any issues that arise from your end.
Offering a discount on these abandoned items can highly increase their chances of making the purchase. The fact that they were already interested in these items can work in your favour as all they need is a little persuasion to finally buy the product.
Send Guides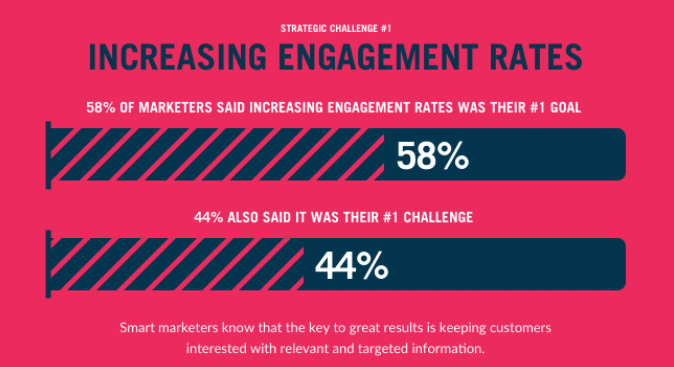 6 Insanely Effective Tactics to Engage Email Subscribers (#5 Is a Must-Do)
Festivals and other occasions can be a huge boon to you. On these occasions, people wish to buy stuff but aren't sure of what to buy. Also, those who do not wish to shop can be easily tempted during holidays or festivals given the mood of the season. Therefore, sending shopping guides can definitely help them decide what to buy. Having a blog showcasing different gifting ideas, purchase trends, etc. also help a lot in educating customers and improving sales. But remember to target these emails very carefully and send stuff that is actually useful to them. For example, send different gifting ideas during Valentine's Day, Father's Day, etc. Another way of doing this is sending them guides with complementary products. If they recently bought a cell phone, send them cell phone covers, scratch guards, etc. as they're most likely to buy these things.
Establish Credibility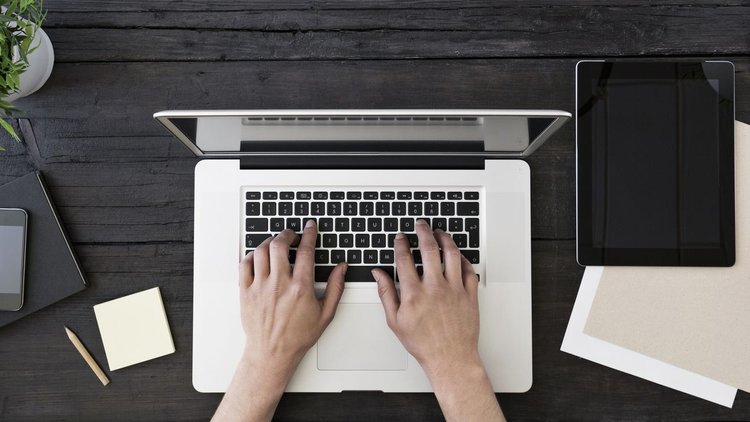 Here's How My Email Newsletter Remains My Best Marketing Tool
Adding social proof goes a long way in establishing trust among your customers. Because let's face it, no matter what you say, people believe people more. You can do this in multiple ways.
a) Create emergency: You can send emails with your highest selling products saying that 20000 of these have already been purchased and there's only 3 days left to grab the offer. This creates a sense of emergency as they get the fear of missing out on something awesome.
b) Show concrete proof: Send emails displaying some real reviews from happy customers along with some stats and figures showcasing the number of customers you have. You can even add video testimonials by users. These go a long way in establishing trust.
Boost Repeat Purchases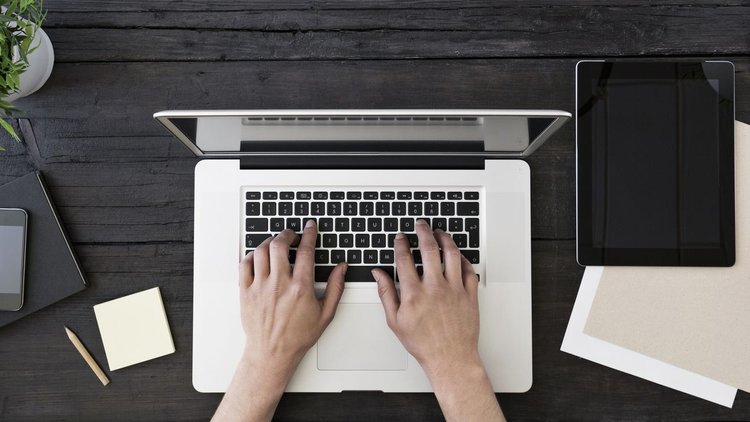 7 Emails Your E-commerce Store Needs to Be Able to Send Out on an Automated Basis
Many items have a limited lifespan but customers tend to forget that. Things like makeup, ink cartridges, medicines, etc. have a recurrent need. Sending regular reminders to customers with such purchases will definitely boost your sales. It is therefore important to track every single data given out by customers and segregate them to be able to send out such reminders. Apart from increasing sales, this also make customers feel like you care about their needs and helps you build a direct connection with them.
Many people add items to wishlists and forget about them. Sending them reminders during festive seasons, or giving them discounts on those items can also largely push them to make the purchase.
Upsell Your Products

The Art of eCommerce Upselling
Sometimes customers do not know of the various options available to them and their product choice is limited. A good way of encouraging them to buy the best product is by suggesting upgrades. Econsultancy says that upselling items are 20% more effective than cross selling them. Therefore study the kind of items your customer is browsing through and suggest better products to them. This will not only increase your profit margins but also establish good will among your customers.
But remember to only send upgrade emails with products that are directly related to their searches. Also, be very sensitive to their budgets. The idea is to encourage them and not do the opposite.
Reward Loyalty


8 ways to delight and reward your email subscribers
Letting your customers know that you're thankful for their loyalty can increase the amount they spend on you and prevent them from straying away to competitors. There are 2 ways of categorizing loyal customers –
The amount of purchases they make.
The frequency in which they return to your site.
This simple segregation will allow you to differentiate between regular customers and loyal customers and thus allow you to treat the loyal ones differently. Send them emails with cashback offers, loyalty discounts, etc. You can also make them feel special by giving them first access to sales or special product bundles. If nothing else, just offer them points for future purchases as that will again prompt them to make repeat purchases from your store.
Improve Transactional Emails
A report says that transactional emails have a 17% open rate wherein bulk emails have a mere 3%. Therefore identify your opportunities and master transactional emails. Take for example, order cancellation. When a user cancels an order, send them an alternate similar product and see if they find your suggestion helpful. There's a very high chance he actually buys the alternate product. Also, use this opportunity to ask them the reason for their cancellation and see to it that you solve any issue the user might be having in his purchasing process.
The gist of it all is that send things that are useful to your consumer. Ask yourself how does this email helps a customer and if you can find an answer to that question, only then send it across. And always remember this as the gospel truth; the customer is a king. So everything you do must be keeping him as priority.