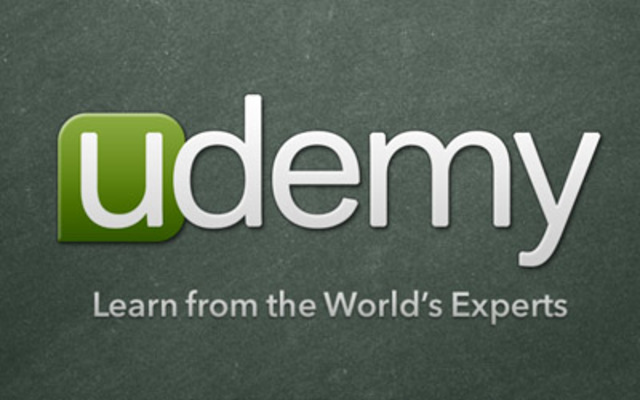 Web Design is one of the fastest growing and most sought-after fields in recent times. Whether you are starting a career in web design or simply want to put up your own website from the ground up, Udemy will give you the essential tools and information to create stunning, intuitive sites using the latest web standards. Their courses cover anything from Photoshop to cooking and even yoga, hence there's something there for almost everyone.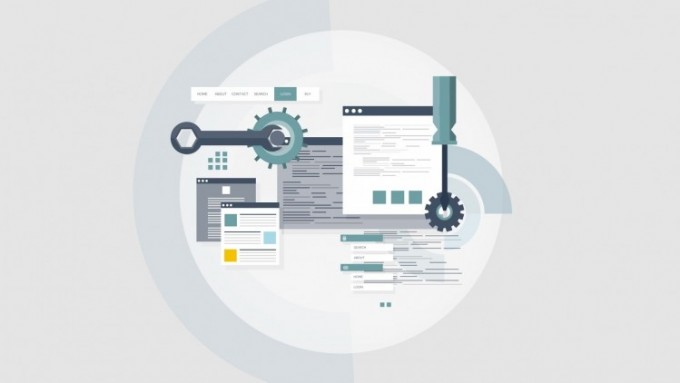 Take Your Career To The Next Level! Udemy Black Friday Sale – Programming Courses Price Drop For 10 Days!
But Udemy started as a digital learning resource and it continues to excel in that niche. The single most popular skills people really want to learn is web design and Udemy is an all-natural go-to option. The major problem, however, is their large library which makes it difficult to choose one course to follow.
But below are some of the best 6 courses on web design covering simple front end coding, wireframing, and even creating Photoshop mockups. By simply following these courses, you'll be able to launch your own website from scratch!
Workflow of Modern Web Design from Wireframes to Style Guide

If you know a bit about web design but need to get into a professional routine then take a look at the Workflow of Modern Web Design course.
This doesn't really take care of the important areas of a running website. Rather the topics are covered in passing, where the actual focus is on a dependable workflow which you can repeat for any future projects.
You'll be familiar with wireframing ideas and developing a website plan from scratch. You'll as well familiarize yourself with rapid iteration and working with a design brief. This makes it extremely useful if you take on client work.
Over a couple of videos totaling eight hours, you'll learn how to create websites from start to finish with each process outlined along the way. Specific tools, web apps, and software are all covered.  Also, you'll learn how to create websites by following common industry best practices.
If you're planning to break into professional web design then this course is a necessity. With an one time purchase you'll get access to life, so you can often revisit the videos and watch them at any time you need clarification.
Learn Photoshop, Web Design & Profitable Freelancing 2017

The creator incorporates a lot of sample projects which accrued him $4k and more. This helps you to look inside the life of a working freelancer to learn how they're landing projects and sending out high quality work consistently.
Because there's such an abundance of content it's hard to pin down one specific thing you learn. But below are a few major points covered in this course:
How to find freelance web design projects
Setting up contracts and finding a solution for your clients
Adobe Photoshop CC mockup design
Building an effective workflow, you can repeat for future projects
The creator details the target audience as "anyone who can use a computer". With this course on hand, you would have no problem landing clients and building a consistent monthly income off your work.
UI Design with Photoshop from Beginner to Expert in 15 days

To get slightly deeper into the mockup design process it is advisable to get a copy of UI Design with Photoshop. This is not just a web design course. It shows you how to design all user interfaces using Adobe Photoshop, thus this features responsive mobile web apps and native applications.
It's recommended that you have a little experience using Photoshop prior to taking this course. The course would move you outside your comfort zone and compel you to acquire new skills you've never attempted before.
The videos feature 12 hours of instructional guides instructing you on a number of professional UI design skills:
Creating patterns and gradients
How to create your own grids
Common Photoshop shortcuts
Image editing techniques
Using Photoshop add-ons for extra functionality
This course can be rated as an intermediate-to-advanced course as you really need to have some knowledge before jumping in. And if you can get past all these lessons you'll have a solid knowledge of the Photoshop design process.
Creating a Responsive Web Design

With mobile Internet users exceeding desktop for the first time it's quite obvious that responsive web design is here to stay.
So if you don't know anything with regards to responsive design then you'll need to learn about it without delay. For a detailed learning experience, the course on Creating a Responsive Web Design is highly recommended. This course is relatively quick and simple but it concentrates on a fundamental topic that every single modern web designer has to know.
A good number of designers who create mockups just work with fixed grids for their responsive designs, so there isn't a lot to learn. But coding a site to be fully responsive is an infinitely more intensive task.
Fortunately, you don't have to be an expert to pick up this course. If you have any background in basic web design then you can definitely learn how to code simple HTML/CSS taking advantage of this course and the Internet. And because it is quite inexpensive you can learn a good deal on a budget. It is possibly the best responsive design course on Udemy and among the finest, you'll find anywhere.
UX & Web Design Master Course: Strategy, Design, Development

Web design is an area where many dip their toe carefully before getting in. It's extremely deep and not a single person is really a "master" in this field. But you can approach mastery by studying user experience (or UX) and get a grasp on how users behave. The UX & Web Design Master Course is probably the most thorough resource on this area.
A good number of UX designers earn extremely high salaries as they have acquired skills in many areas: basic front-end development, user experience, site architecture and of course Photoshop/Sketch UI design.
The course clocks in with less than 24 hours of video content and 13 extra reading materials. It is the very finest course you'll find on UX design, web design and the crossover between the two fields.
All through these lessons you'll learn some basic ideas by working through 3 in depth practice projects:
Building a B2B website
Building a custom blog
Building an ecommerce web shop
By constant practice you'll understand how each of these sites has diverse end goals focusing on various audiences. And this knowledge is really what makes an efficient UX designer.
In case you have an interest in UX then this course is going to set you on the right path. You'll gain knowledge of basic coding, digital design and site architecture as well as SEO skills and some other basics relevant to web design. It's probably the most complete UX courses online and it'll help any novice start off on the path to UX mastery.
Moving Forward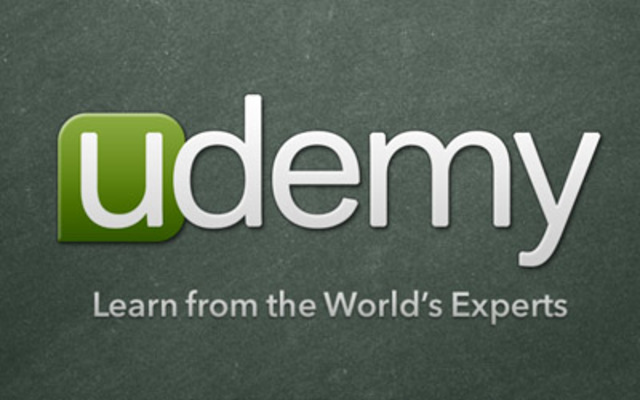 Improve Your Skill Set for Free with These Online Resources
Udemy is also a great resource for visual learners who want video content. Learning through video makes it easier for most people, since most of these contents mimic the classroom setting. It's easier to work on something that you can see and understand, instead of reading through pages and pages of gibberish. We recommend that you sign up as a learner and wait for their promos! Sometimes they even have $10 sales — a great opportunity to hoard those expensive courses!
Have fun learning!