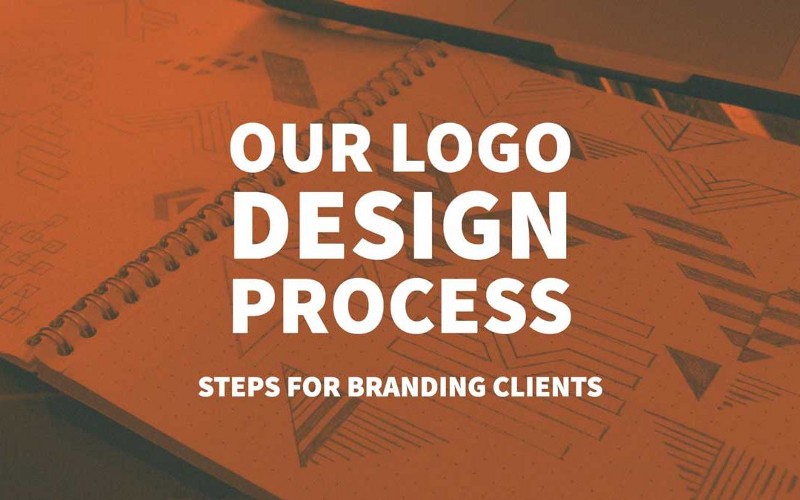 A logo is a single symbol that embodies the entirety of a business or organization. When you think about some of the most successful businesses in the world you'll find that they have powerful symbolic logos. Nike is one of the best examples of a company that understands the importance of a logo. All you need to see is that simple swoosh to know exactly which brand you're dealing with.
Whether you need a healthcare logo for a hospital rebranding or a photography logo for a freelance business, the process of designing a logo is largely the same.
Know Your Brand and Clientele Before Designing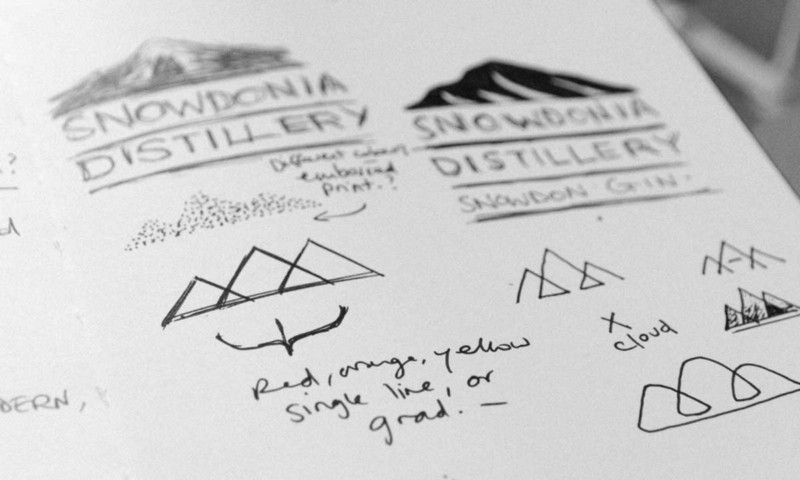 Professional Logo Design Process — 10 Steps for Branding Clients
There are two things you have to nail down before designing a logo: you need to have your branding in place and you need to have a firm understanding of who your clients are.
The concept of branding can be confusing. Essentially, it is a number of elements that all get associated with a business or its products. Branding includes colors, fonts, names, designs, and symbols that work together to create an identity for the business. One of those key symbols is the logo. That's why you want to have branding figured out before designing a logo.
When you're putting together a branding plan you have to consider not only what your business does but who they do it for. The point is to appeal to potential customers and make a connection through your branding. That takes understanding clientele and what they want from your products or services.
Types of Logos
The 5 basic types of logo and how to use them
In actuality, there are as many logos are there are businesses. However, there are six primary types of logos:
Brandmark – A brandmark logo, sometimes referred to as a pictorial or symbol logo, is strictly an image with no words or lettering. It's a strong graphic image, but typically it's simple rather than complicated. Brandmark logos can either be identifiable images or abstract. Example: the Twitter logo.
Combination – A combination logo blends a brandmark logo with a wordmark logo (see below). It combines a graphic image with a word, usually the name of the business. Example: the Doritos logo.
Wordmark –  Wordmark logos are simply the company name, but the importance is in the font, letter spacing, and colors that are used. This is a good option for companies with a distinctive, one-word name. Example: the Coca-Cola logo.
Lettermark – When you see a logo that's an acronym of 2-4 words without any other words or images, that's a lettermark logo. Example: the HBO logo.
Mascot – Does your business have an identifiable mascot? Using a pictorial representation of the mascot could be a logo that connects with customers. Example: the Planter's Peanuts logo.
Emblem – If your company branding includes a distinctive emblem it's a natural choice for a logo. Example: the Harley Davidson logo.
Consider your company name and any existing imagery you might have to decide which type of logo will fit your business best. You may even want to come up with a few different types of logos before making a final decision.
Designing a Logo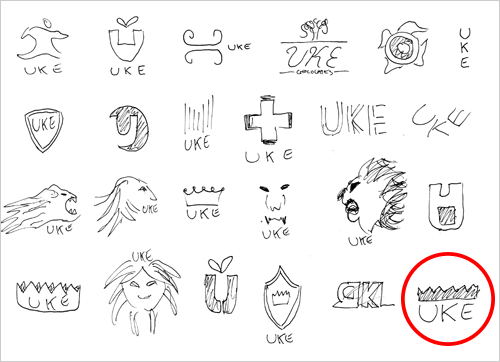 The Logo Design Process From Start To Finish
Now that you've got the basics figured out, it's time to start designing. Give yourself time and keep an open mind during the process. You're likely to go through a lot of ideas and concepts before landing on the logo that makes a real impact.
Designing a logo is a collaborative process. The company stakeholders, marketing team members, and designers all need to be involved. Here are a few tips to help facilitate the design work:
Shy away from anything that's cliché – it's been done before more than once.
Research your competitors to make sure your logo design stands out.
Have a few brainstorming sessions where every idea is laid out.
Create a "mood board" with words and images that are connected to the company.
Avoid doing something simply because it's trendy. Trends don't have longevity.
Narrow it down to your top three logo ideas and have the designer create a few versions of each. Once you see the actual logos you'll quickly know if one works or not. If you're torn between a few logo options you may want to ask the opinion of your target market or customer base. After all, they're the ones you want to connect with through the logo, right?
Your logo is the first thing most people will think about when they think of your company. It is important to get it right. Follow the tips we've laid out here and you'll be well on your way to creating a logo that lasts.