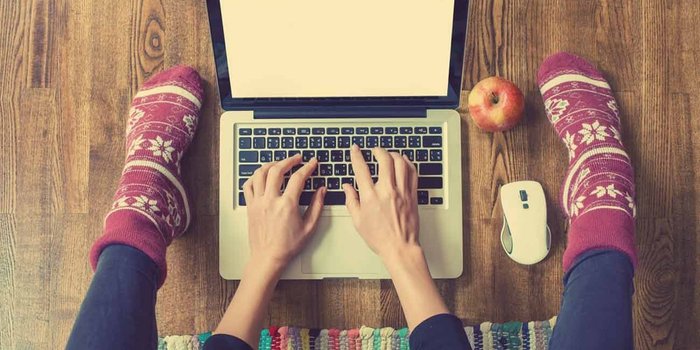 More and more businesses are turning towards flexible help. Labor market regulations are tightening and additional workplace rules are accumulating across the board. The increasing expense of benefit packages and health insurance is only contributing to this trend. One third of businesses in 2016 used freelancers, stated an Upwork report.
Are you considering clocking out and becoming your own boss? Technology is making this possible, offering more opportunities to work from your home. Here are some tips for joining the freelance era.
Have a brand and a business plan in advance. This will be the physical framework of your endeavor. Before you leave your 9-5, you need to have an outline of how you're going to make an income and a timeline for that process.


Great Options For Starting A Freelance Business

Build a website to use as your showcase. Although this might seem like a tedious task, if you break down the process into digestible bites it is easily manageable. A few first steps: register for a unique domain name, select a web host, start constructing your site on a website platform. Construction will include theme selection, plugin application, and content creation. Your website needs to be thought of as an ongoing process rather than a single task to be completed.

Pay attention to your competition. Once you've outlined your objectives and your plan of action, you need to identify your competition because they share your target market. You cannot copy your competition, but if you pay attention you might be able to analyze where they are succeeding and failing, so that you don't make the same mistakes.


5 Ways to Survive the Changing Freelance Landscape

Determine your worth and stick to your prices. Whether you're an artist, a writer, or a web designer, in the beginning you're more likely to sell yourself short. You're desperate for those first few clients and will often offer your services for less than what they're worth. Don't fall into this trap because it will be much harder to raise your prices over time. Start with what you think you are worth. With the right sales pitch, there will always be that first customer to take a chance on you. At this point, it's up to you to deliver an equally matched quality of service or product for the determined price, and from there you can start building a customer base that meets your needs without having to suffer a less than ideal income.

Practice excellent time management skills. One of the most difficult parts of becoming self-employed is managing your time efficiently enough to complete tasks when needed. Working normal weekday hours is often helpful during the early stages especially, but remember you have the opportunity catch up in the evenings and on weekends, which is one of freelancing's greatest appeals. Have an idea of your desired work hours before you advertise yourself on the marketplace.


Top In-Demand Skills Freelancers Need to Stay Competitive in a Gig Economy

Market yourself through social media channels. Social media outlets are currently one of the best ways of getting discovered. Set up complete Facebook, Twitter, and Instagram handles and use their advertising platforms to your advantage. Make sure that you include pertinent contact information for your business and that you are making regular posts so that people will start to get familiar with your brand.

Utilize freelance marketplaces. Perhaps some of freelancing's most underused resources are its plentiful online job markets that help bring clients and workers together. There are tons of these kinds of markets on the internet, with at least one to suit your particular need. PeoplePerHour and Upwork are great places to start looking for work.
Embrace your flexibility. Even normal millenials are only staying with their companies for a few years at a time. Strive for long term clients but if you're not satisfied or happy working for a particular company, then finish your task and move on. Part of the appeal of freelancing is the capacity to do a job that you enjoy.