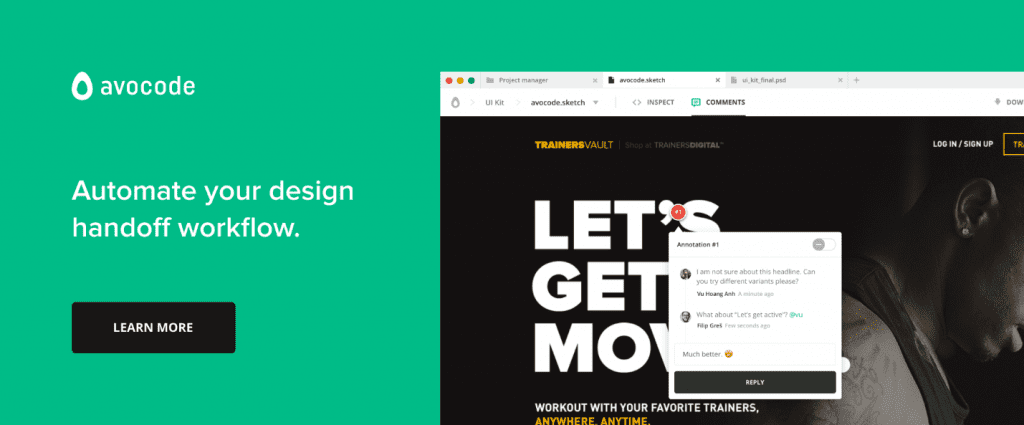 The reason so many web designers take a prototyping approach is it allows them to prove or disprove their design concepts and progress through the actual design. It demonstrate the workability and usability of the design prior to development and production.
While there are many prototyping tools on the market, design handoff tools and combination prototyping-handoff tools are relatively new and in short supply.
When one of these tools is right for your project it can save you a ton of time and frustration. Any one of the 5 presented in this article can make that happen.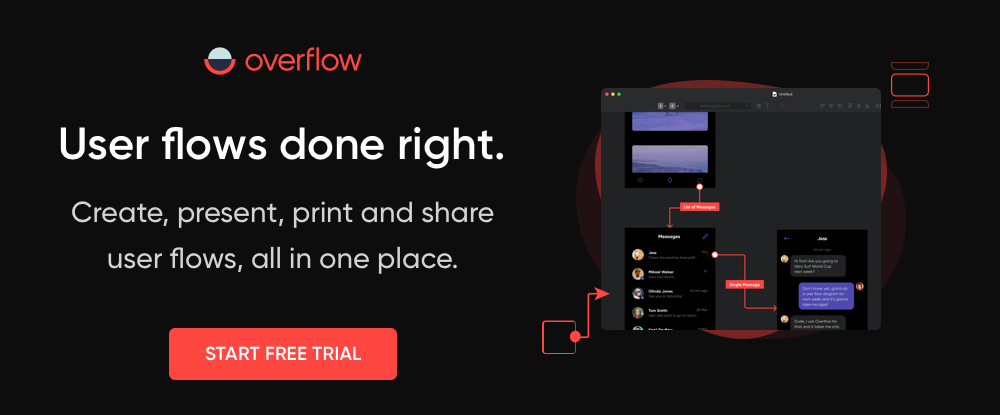 Readying a design for development is rarely easy. Describing the design by means of a manually-created or even semi-automated user flow diagram can be time consuming and not that much fun. These diagrams are hard to build, and they are also difficult to maintain.
There simply hasn't been a tool on the market that was created especially catering to designers and product teams, one that makes it easy to connect between visual screens to illustrate how a user can achieve a certain result.
Overflow has changed that. It's the world's first user flow diagramming tool tailored specifically for UX and UI designers. Overflow accelerates the user flow design diagramming process. You can sync your designs from Adobe XD, Figma or Sketch, upload images, and add shapes to create interactive user flow presentations that tell the stories behind your designs.
Take advantage of Overflow's 30-day free trial. The current version is for MacOS users, with a Windows version expected in the future.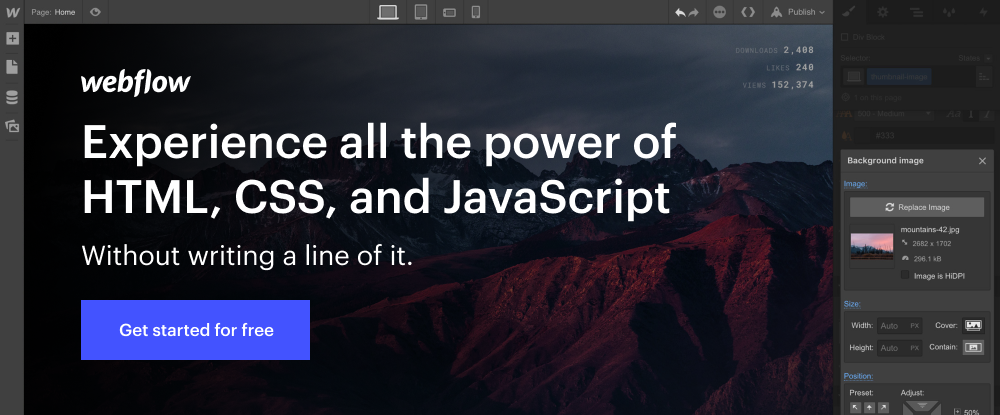 Webflow is another prototyping tool that doesn't stop at prototyping. With the aid of this highly productive tool you can use fully functional forms in your prototypes and even include real, dynamic content.
Once prototyping is complete and your design is ready for handoff, you can skip the handoff. Webflow will take you right into build and launch to produce a custom, production-ready mobile app or website complete with HTML, CSS, and JavaScript; with all the coding already done for you.
When it's time to launch your website or app, lightning-fast and hassle-free world-class hosting is available.
Summing it up; maybe it's time to replace several different tools with one that can do the entire design-build-launch task.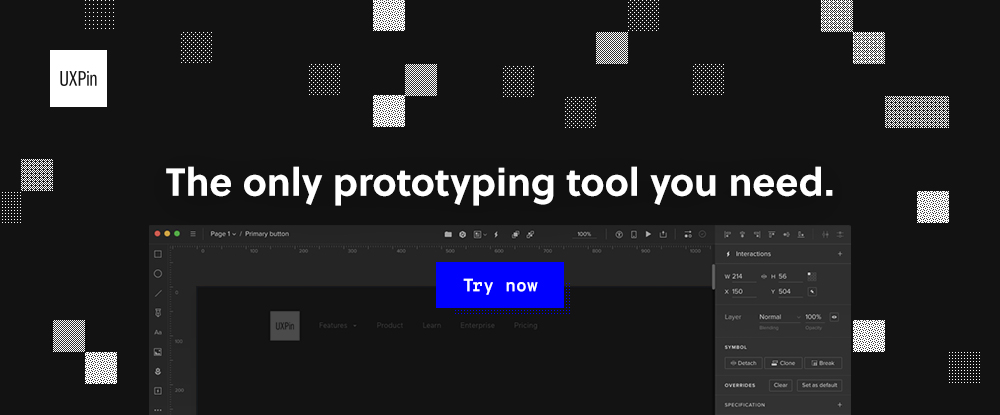 Is getting your design process organized keeping you from launching your products? Sounds like you could use an all-in-one design tool.  UXPin is a single platform to create UI design, build lifelike prototypes, get approvals, check specifications, and share comments in real time.
It allows your team to efficiently manage multiple projects at once so you can turn your ideas into products faster. Try it to see if it suits you –there's a free plan that can expand when you grow to the size of PayPal, Microsoft or other UXPin's enterprise clients.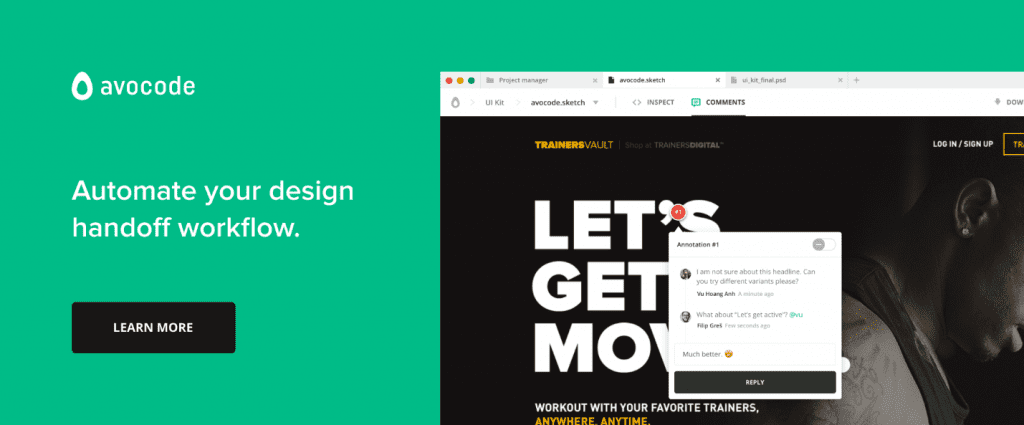 Avocode helps teams turn Sketch, PSD, XD, AI, and Figma design files into code. This platform-independent tool completely automates your design and design handoff workflow.
Avocode fully supports collaboration with team members and stakeholders, it keeps your design files synced and backed up in the cloud, manages design file versioning, and exports layer styles in 10 different code languages for web and mobile app projects.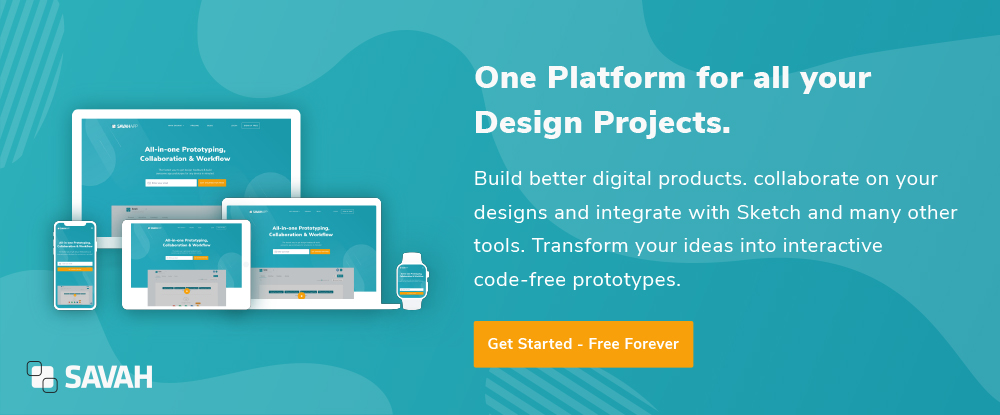 Savah is an advanced prototyping tool for web and mobile apps that lets you manage all your design projects in one place and design your workflow to automate your design process from concept to completed design. Savah integrates with Sketch, Dropbox, and other tools and manages team communication and collaboration the way it's supposed to be done.
Solo designers are eligible for Savah's free forever plan. Paid plan prices depend on team size.
Don't waste valuable time looking for the "best" prototyping and handoff tool.
Choosing one among many prototyping tools is no easy task because there are so many out there. Some are better than others, but the "best" one can be very hard to find.
There are far fewer prototyping-handoff tools on the market but looking for the best one can still be a waste of time. Primarily because what's "best" can vary from project to project. What you want and need is a product that gets the job done and here are several things to consider when looking for one.
You want to see how easy the tool will make collaborating and sharing with team members
It should be relatively easy to learn and use
Whether you need low fidelity (testing ideas), medium fidelity (testing layout and main interaction) or high fidelity (testing micro-interactions, visuals, and more), or all three, could be a factor
It has to suit your budget (affordability)
As you take the above into account, you'll also want to be looking for the pros and cons of a given tool; in terms of:
How powerful and flexible is the tool for your visual and interaction design needs?
What features ensure design consistency in your work?
Do the elements you're working with faithfully and accurately reflect the "source of truth" in your organization?
Can you (easily) collaborate with stakeholders or co-design with other designers to get the important feedback you'll need?
How does the tool generate specifications and assets for design handoff to developers?
There's no "perfect" tool. An ideal tool is simply one that helps you shape your ideas and go about your business without constraining how your product will look or behave.
Conclusion
It's obviously important to keep up to date with the latest tools and technologies. Some prototyping and handoff tools will be more effective than others. What you select will usually depend on the required level of collaboration with team members, team size, and the task at hand.
You also have to take into account the platform/OS the tool is to run on. Also consider other tools you may need to integrate it with in order to maintain a seamless product design workflow.