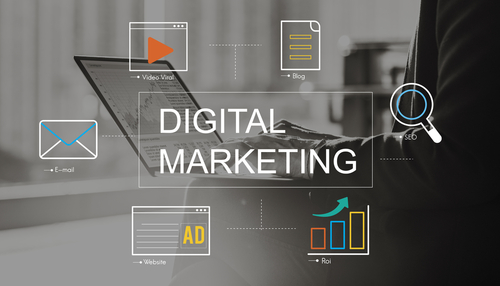 While traditional marketing still plays a vital role in the growth of your business, digital marketing is crucial to your success. Digital marketing is one of the best strategies to achieve your business goals, and raise brand awareness to large masses in a short time with less cost.
In this post, you'll learn the key benefits of hiring a digital marketing agency so you can make an informed decision when choosing the right strategy and people to help you make your business successful.
Budget Management
It's time-consuming and challenging to track spends across different digital marketing campaigns and platforms. Hiring a digital marketing agency in Melbourne or anywhere else in the world means making someone responsible and accountable to spend your marketing budget wisely on social media sites, search engines, and other digital channels that you prefer to market through.
Here are some ways a digital marketing agency can help you with budget management:
A digital marketing expert can help you set a direct budget to your most effective campaigns.
Updated reporting of site optimization and tracking conversions can help you make smart budgeting decisions.
Benefit from internal controls so you can set the right expectations and budget.
Manage your budget using developed processes and tools for efficiency.
You don't have to build a digital marketing team from scratch when you're only running a small scale business. It saves you time and effort in handling monthly salaries, hiring the right candidates, and training employees.
Meet Deadlines
Hiring a digital marketing agency avoids multiple redundancies occurring with an in-house team. A dedicated agency is equipped with the right people to work on your campaign, website tools, and automation solutions, who can support and help each other to ensure that your campaign objectives or goals are delivered on time.
Here are some ways a digital marketing agency can help you meet your deadlines:
Get regular and real-time updates so you can prepare early and meet your deadlines.
You'll benefit from having a full support team who can respond to your on-demand requests.
Get help from planning to developing appropriate digital marketing strategies by getting copies, media, and campaign briefs early to execute campaigns smoothly.
Benefit From Expert and Experienced Digital Marketers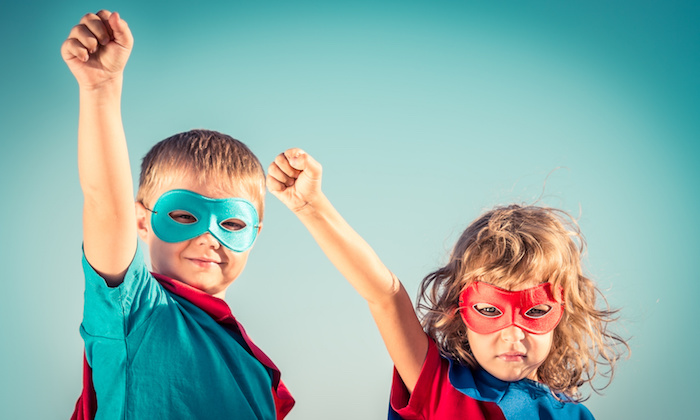 How to Hire Your Digital Marketing Dream Team (Without a Big Brand Budget)
Even if you can build an in-house team, your employees may have limited knowledge, skills, and experience doing the job. Hiring a digital marketing agency gives you the benefit of working with the best people who are already exposed to the products and industry you're trying to promote.
Here are the important things to consider when hiring a digital marketing agency:
Portfolio: Always ask to see the foolproof evidence or portfolio of a digital marketing agency to make sure you'll work with a legit and honest company. A good agency is willing to present the metrics of current and previous client sites. Check the trend and progress, most especially the web traffic, conversion rate, and ranking.
Your Business Niche: It's best if you choose a digital marketing agency that handles the same niche your business has to gain benefit from the experience and proven techniques used, most especially if the agency has been in the industry for many years.
Cost: Ask the digital marketing agency about the cost of services and payment terms. Some agencies charge a fixed rate every month and some charges per hour or campaign.
Scale Your Marketing Campaigns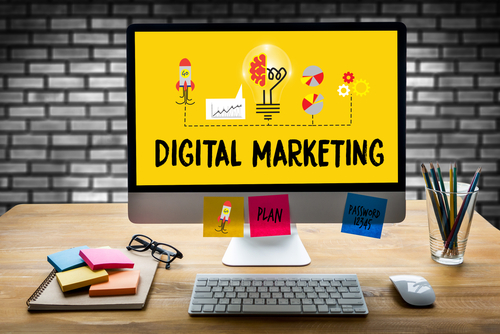 One of the key advantages of hiring a digital marketing agency is scalability. Unless you have a sufficient and effective team, it's not good scaling up with an in-house team. It's a good idea choosing an agency offering full-service digital marketing services with expertise in every corner and nook of online marketing. Also, your business can benefit from a greater depth of experience, uniting every need of your business or organization.
Here are the common marketing campaigns offered by a full-service digital marketing agency:
Search engine optimization or SEO: It helps increase your business site ranking and visibility on search engines, like Google, using SEO optimized content, like blogs or news articles.
Social Media Marketing: This digital marketing strategy increases brand awareness and visibility of your business on social media platforms, like Facebook, Instagram, and Twitter.
Email Marketing: If your business offers services, like a plumbing company, dental firm, landscape services, or law firm, you'll most likely benefit from email marketing, which is a targeted marketing strategy with a personalized approach.
Content Marketing: Your web presence as a business is crucial to your visibility and customer reach. By posting relevant, informative, and engaging web content, you'll attract more visitors to your website to avail your products and services. Web contents come in text format, infographics, or videos. A digital marketing agency employs top caliber writers to create original content for your website based on your niche and emerging issues valuable to your target customers.
Focus on Core Business Activities and Productivity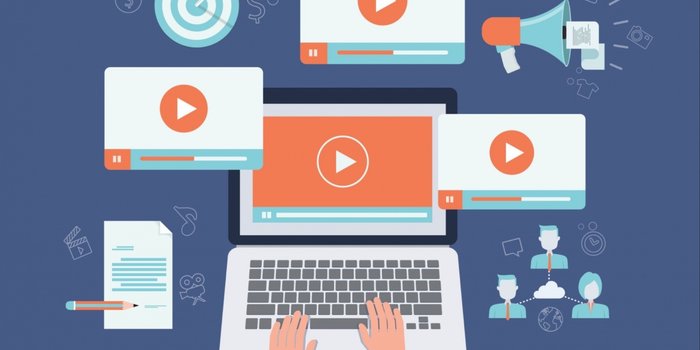 10 Benefits Of Outsourcing Your Digital Marketing
As a business owner, you have a lot of responsibilities in your bucket. You don't have to worry about keeping an eye to your digital marketing in-house team, managing catalogs, or supervising your marketing employees. Hiring a digital marketing agency will make your life easier so you can focus on the major aspects of your business, such as talking with clients and investors.
Here's how hiring a digital marketing agency can increase work productivity:
You're able to supervise your employees who are working directly in production, quality team, and sales team.
Seeing your presence on the worksite increases productivity because your employees tend to show the best potentials when the bosses are watching. Make your employees valued, inspired, and appreciated by being present most of the time.
You're able to talk with your employees and get direct feedback and expert recommendations on how to manage operations from the people who are directly working for you.
Conclusion
There are many advantages of hiring a digital marketing agency to your business and you personally. Save time and effort building and training an in-house team, benefit from the scalability, budget management, expert experience, and meet deadlines for a successful business.