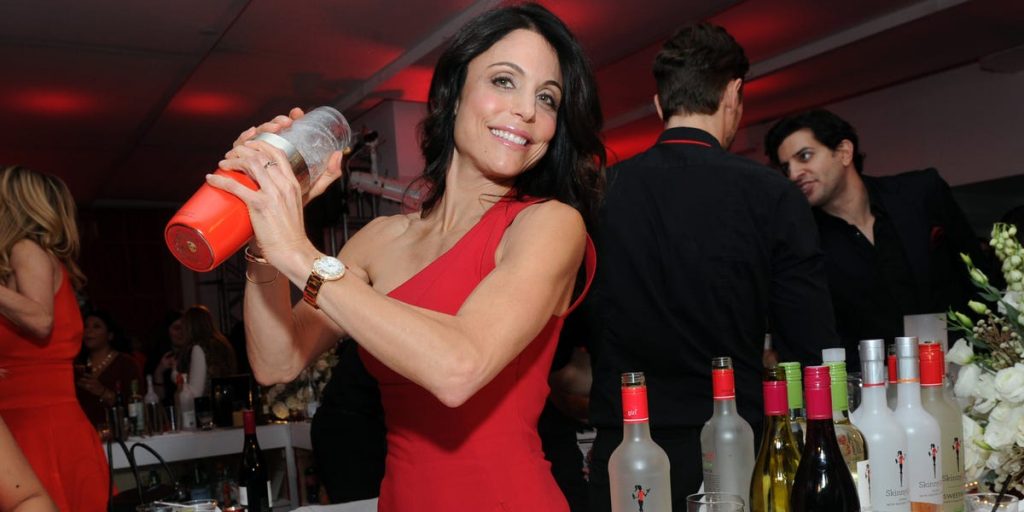 If there's one thing Real Housewives star Bethenny Frankel knows, it's how to launch a lifestyle brand that dominates. Her brand, Skinnygirl Global, illustrates how the right strategy can go a long way in becoming the darling of an industry. Offering coffee, skincare products, and so much more, Frankel clearly demonstrates that all female entrepreneurs need to succeed in the world of business is a dream, hard work, and a clear vision.
If you've always wanted to follow in Frankel's footsteps by getting into the health, wellness, and lifestyle markets, the internet makes it easier than you'd think to achieve your goals. Here are a few tips for starting a beverage company that will get you the sales you're after — and would make Bethenny proud.
Choose a niche.
One thing that Bethenny Frankel has done extraordinarily well is defining her niche. Put in its simplest terms, your niche is who you're targeting within your industry with your products. Different drinks have different types of appeal, so it's helpful to narrow down your strategy to appeal to a specific type of consumer rather than all consumers when you're just starting out.
If you're selling a pre-made protein shake for busy working moms, for example, you'll go about formulating and marketing your product differently than if you're selling a carbonated tea-based beverage to replace sugary sodas. Define your niche at the onset of starting to plan your beverage and you'll be on the path to success.
Find the right private label manufacturer.
A private label manufacturer is basically someone who's able to take your beverage from start to finish without having to contract out different components of the beverage design and formulation process. It's ideal to choose from one of the many private label beverage manufacturers out there who offer full-service since so you have consistency at every step in your supply chain process.
A beverage maker such as Superior Supplement Manufacturing, for example, overs a wide range of services, including the design of both your beverage and its packaging, as well as mixing, flavoring, and testing your beverage and shipping it to you. Having all of these aspects of your product creation handled under one roof makes it easier to stay in touch about each step in the process, ultimately offering superior customer service.
Set clear goals that you can keep.
Goals are important to all business leaders, particularly when sales are concerned. If you don't have clear sales goals and an understanding of what steps are necessary to reach those goals, you'll likely fall behind. Thankfully, goal setting is easier than ever with OKR tools that make it easy to set and define your strategic plan as well as to measure important metrics about your progress.
OKR stands for "objectives and key results," and it is a framework for goal setting established by some of the thinkers who made Google so successful. It all comes down to defining what you want to achieve and then clearly articulating what sorts of steps need to be taken across all departments to reach that quantifiable goal. Plus, with advances in OKR software, it's easier than ever to track your analytics as you implement OKRs in your drink business.
Get the word out with creative marketing!
If you're an entrepreneur just getting started in the beverage market, you likely don't have much money to hire a team of full-time employees. At the same time, you need to be able to have high-quality web design, graphic design, and social media marketing if you want to stay competitive with other companies in the beverage industry. This is why it might make sense to look into retaining a full-service marketing agency with years of experience helping other companies get on their feet and put their best foot forward.
The right creative marketing agency can help you with your big picture goals as well as your smaller goals. Whether you need help figuring out how to create an effective email marketing campaign or want some new ideas surrounding a brand awareness advertising campaign, the right agency can keep you competitive without costing you salaries and benefits for a team of in-house designers and marketing professionals.