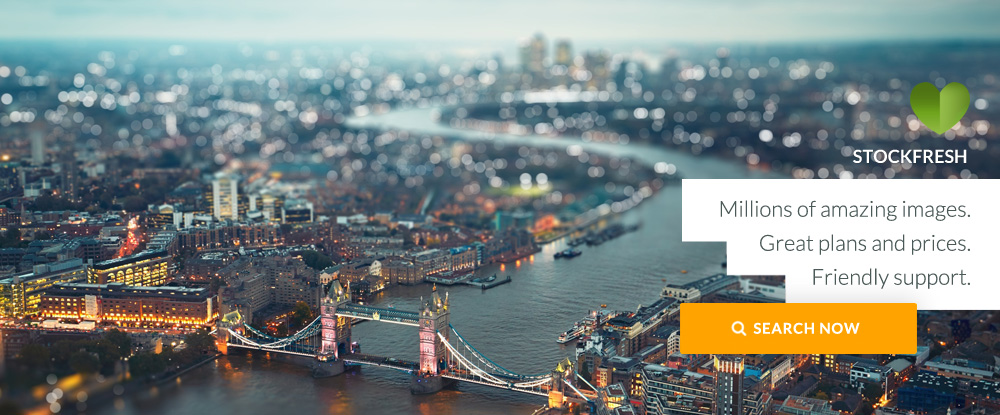 While 2020 isn't turning out to be a year most of us will fondly remember, there are still bright spots for web designers, illustrators, and other creative types.
The number of tools and services available remains amazingly large. Too large perhaps unless you have plenty of time to search for new (or older) tools that can be game changers for you.
If you have a design or website-building issue and you're not quite sure what a solution would look like, it can become even more difficult. It's hard to find what you need when you don't quite know what you're looking for.
To make things easier for you we've pulled together a selection of tools. We know from our own experience that they are capable of making your working life much easier.
Starting with –
1. BeTheme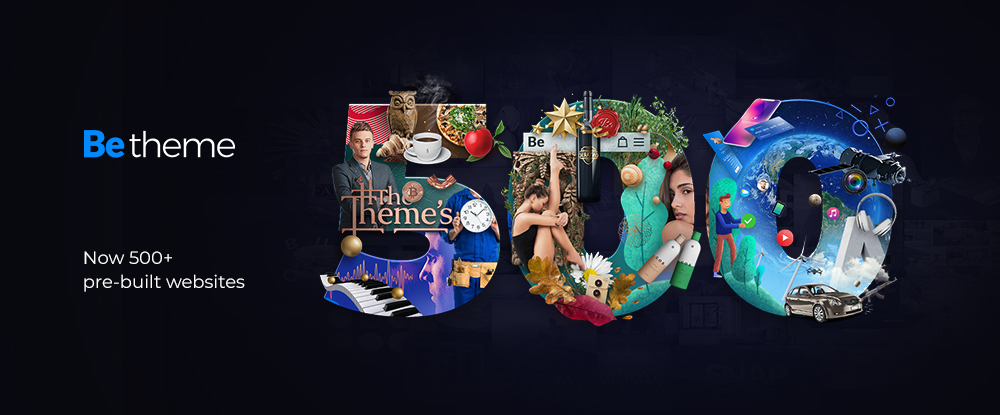 Of the many WordPress multipurpose themes on the market that could be a bright spot in your website-building adventures, BeTheme is the brightest.
It's also the biggest WordPress theme of them all with the array of website building tools found among its 40+ core features. They give both advanced and beginning web designers the ability to create high-quality websites with minimal effort.
Be's drag and drop Muffin Builder and Options Panel give you plenty of design flexibility
The Shortcode Generator and shortcode library let you work tiny design details, including special functionality, without having to worry about coding.
If you prefer to start from scratch, you can put the Layout Generator and a host of grid and header options into play.
But if you would rather not start from scratch you can rely on Be's library of 500+ customizable pre-built websites to get off to an excellent start.
These pre-built websites –
cover 30+ industry sectors and multiple business niches
are professionally designed, responsive, and feature basic UX functionality
Click on the banner to learn more about BeTheme.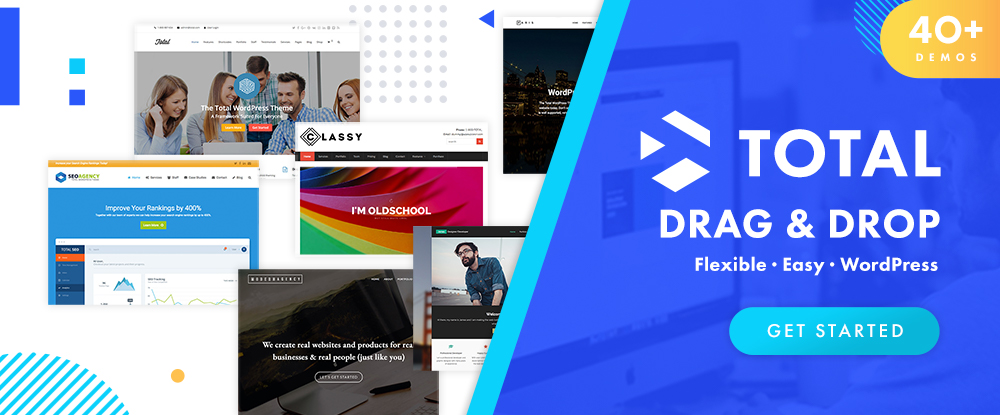 Plugins can play important roles in building websites. They give the designer greater flexibility and extensibility including functionality that could be extremely difficult to create from scratch.
Using too many plugins however can sometimes create more problems than they solve. If you find yourself becoming "multiple plugin challenged" there's a ready solution, and it's called Total.
Total only uses a couple of the best 3rd party plugins to help you build high performance responsive websites without coding because of its –
100+ building block modules with which you can create some truly impressive layouts
selections of 40+ single-click importable demos and a host of styling options and code snippets designed to give you plenty of design flexibility
Total is drag and drop, speed optimized, SEO friendly, and extensively documented.
Click on the banner to learn more.
3. Gimp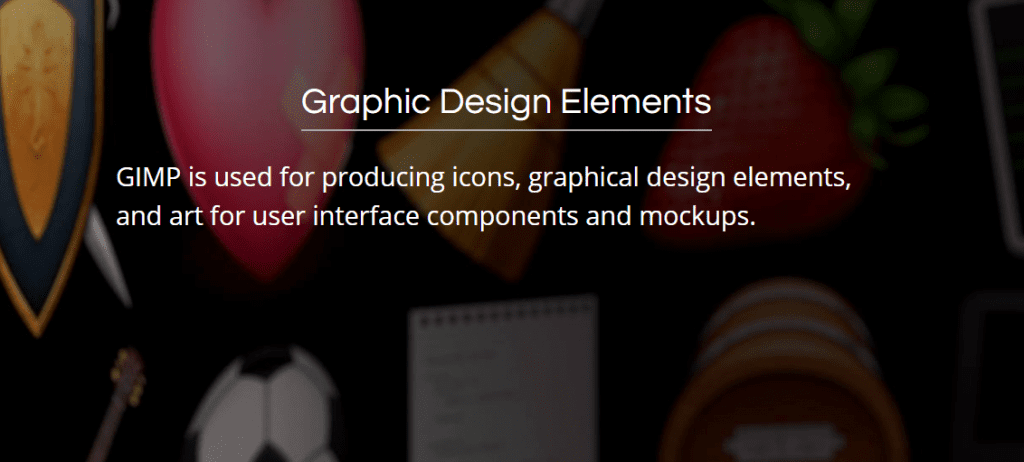 GIMP is used by a wide assortment of creative agencies and individuals to create various types of design elements and edit or manipulate photos or images.
GIMP is an open source, cross-platform tool that offers its users unlimited extensibility.
GIMP is also free.
GIMP provides a complete toolset for high-quality photo manipulation.
Click on the banner to check it out.
4. LayerSlider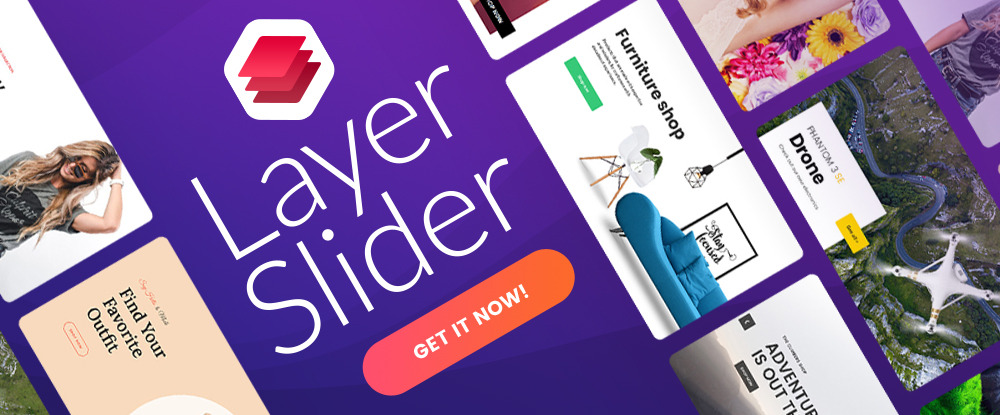 LayerSlider uses cutting edge technologies for content and animation creation. It offers unique solutions to your common design problems to spice to an otherwise stale website.
LayerSlider features a wide variety of professionally-designed templates.
Its animated popup calls to action can significantly improve conversion rates.
LayerSlider requires no coding and is mobile-device and SEO friendly.
Click to learn more about LayerSlider.
5. Uncode Theme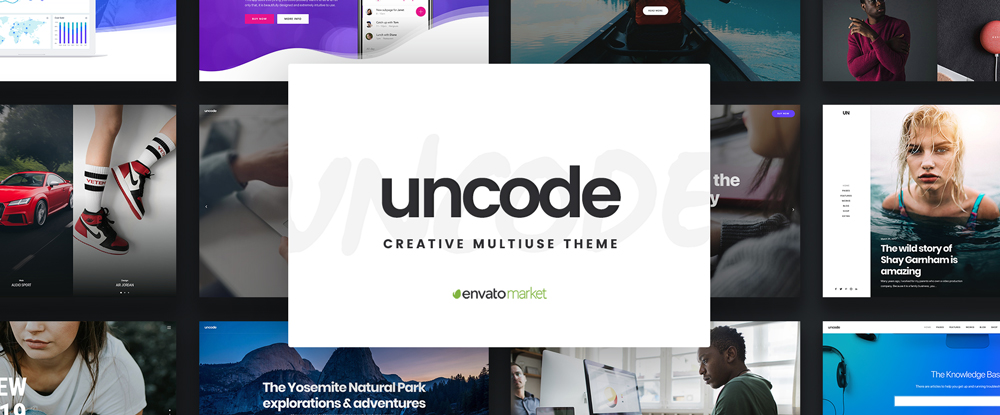 Uncode's 70.000+ purchasers not only attest to its popularity but have made it an Envato best seller as well. There are three things about Uncode you should know.
It's an ideal theme for creative types in general and builders of portfolio websites in particular
It features inspirational pixel-perfect concepts, page-building templates, and a frontend editor on steroids
Enhanced Frontend Editor and 400+ Wireframes sections templates.
Click to learn more.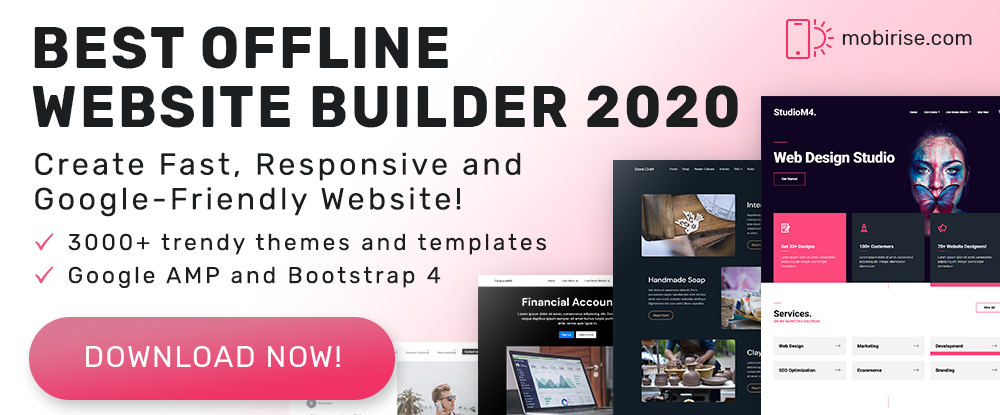 The good things about Mobirise are almost, but not quite, too numerous to mention. For starters –
Mobirise is an offline app, so you have total control over your design
Mobirise is 100% responsive and requires no coding
Users have access to 1,500+ themes, templates, and building blocks
Mobirise supports prototyping
Your sites will be crazy-fast due to its Google AMP/Bootstrap 4 framework.
One more thing – Mobirise is free.
7. Stockfresh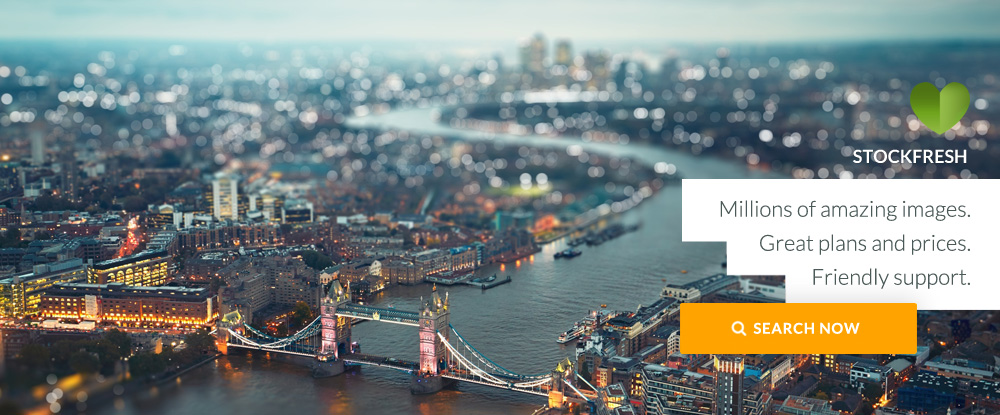 You sometimes want to take a deep breath before plowing into millions of photos and images even though there may be little assurance you'll find what you're looking for. That's not the case with Stockfresh, even with its huge inventory of photos and images.
What you'll find is –
A well-organized, easy to navigate search and selection process
Top quality images, all of which are royalty free
Reasonable prices and flexible and affordable subscription plans.
Give Stockfresh a closer look.
8. Whatfontis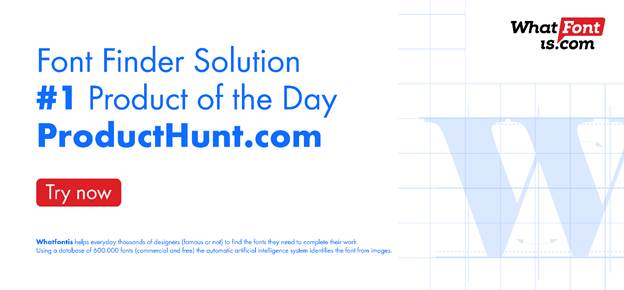 WhatFontIs is without a doubt the #1 font identifier on the market in terms of accuracy, speed, and overall helpfulness. The font-finding process can be summed up in three simple steps.
Upload a sample of the font to be identified
An advanced AI system will identify your font or provide several matches in a matter of seconds
The system will tell you where you can upload or purchase your font.
Click for more details.
8. Savah App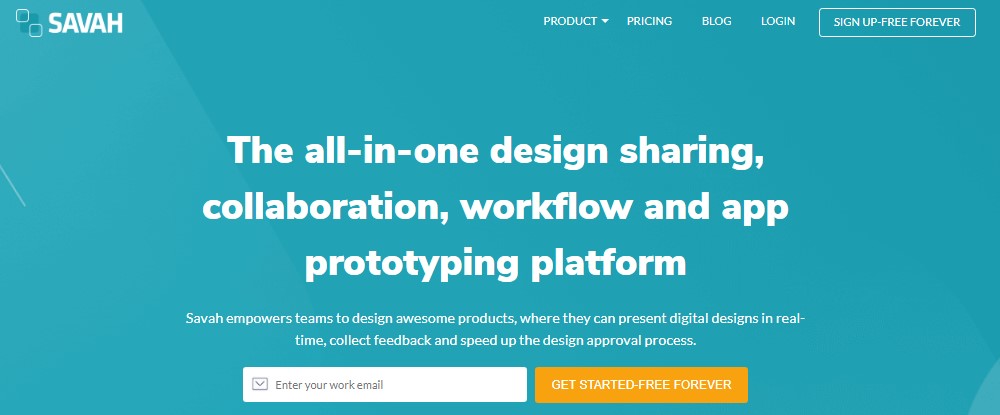 This app is a genuine team productivity booster in that it lets team members quickly convert design ideas into prototypes while promoting team communication and collaboration.
Savah can manage multiple design projects from one platform
Savah has a free-forever plan that allows unlimited projects together with password protection
Savah interfaces seamlessly with Dropbox, Google Drive, Sketch App, and other applications
Due to Covid-19, we are offering 'Company' plan free for one year. Sign up now.
10. XStore | Multi-Purpose WooCommerce WordPress Theme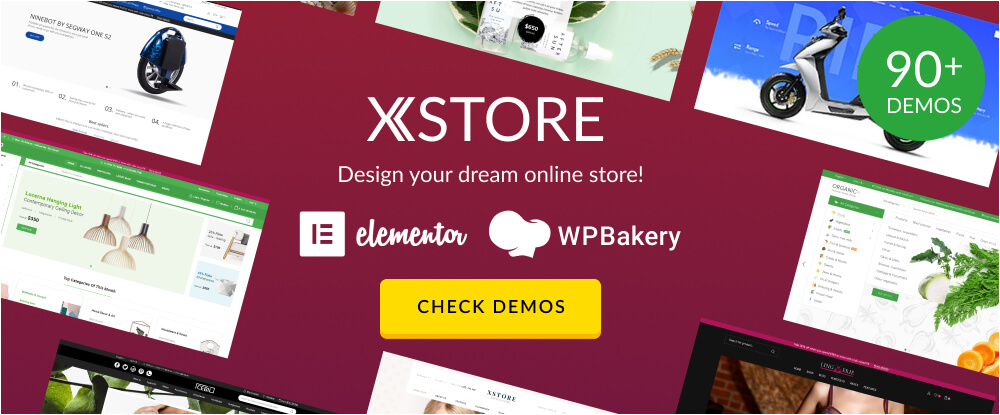 Building an online store just got almost ridiculously easy. With XStore, you're almost halfway finished the minute you start.
That is because of XStore's –
90 ready-to-go shops
cool single product page builder
$400 worth of premium plugins
Off-canvas layout for the wishlist, cart, product quick view, and many more product-oriented features
Check XStore out by clicking on the banner.
11. Paymo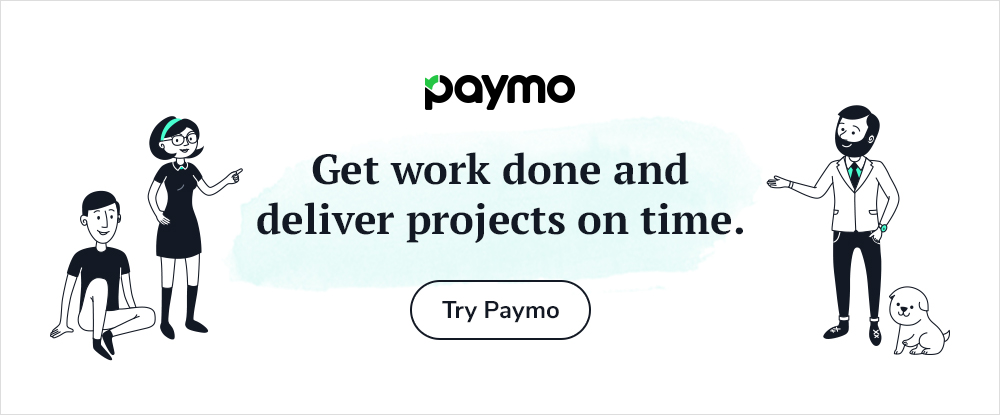 Task management, time tracking, and billing are often done manually, on separate platforms, or a combination of both. This causes a loss of productivity and a proneness towards errors.
Paymo brings all on a single platform, no messy integrations and extra costs
Task scheduling is easier, and invoicing takes but a single click
Integrations with tools like Adobe CC, Slack, Typeform, Google Cal are available
Click to learn more.
12. Goodiewebsite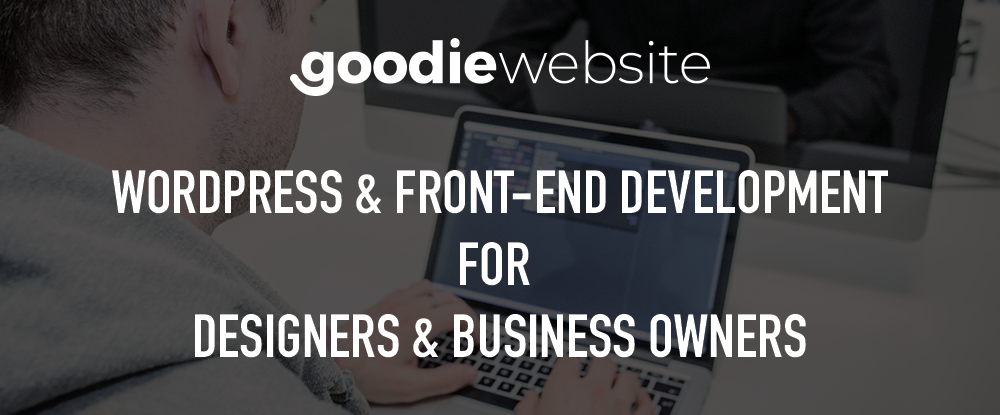 Goodiewebsite connects web designers and businesses directly with software developers.
Goodie has been performing design to code conversion services for the past 15 years
These services are performed by Goodie professionals and are not contracted out
Goodie specializes in small, robust WordPress websites and email template coding
Click to learn more about this service.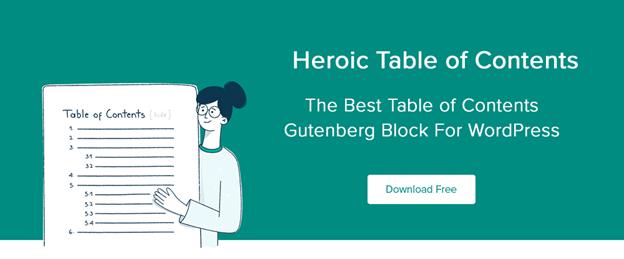 Heroic Table of Contents helps web publishers entice their visitors to read their articles by giving them a heads-up as to what they can expect.
Having a table of contents can also lead to a more well-structured article
Heroic provides anchor links in the T of C, so readers don't have to scroll to find a subject of particular interest
A Heroic T of C can make your content more valuable and boost your SEO rankings
Click to find out more.
14. Rank Math SEO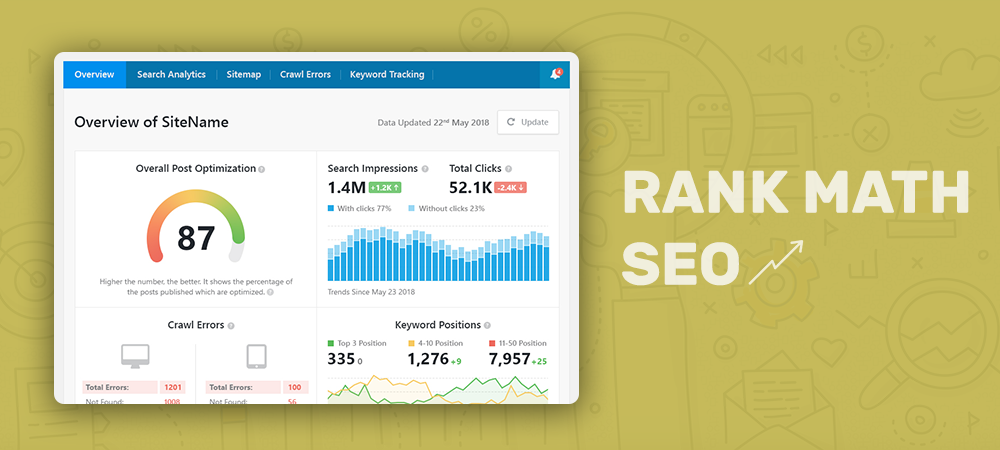 If you could use a little help in making your site search engine friendly, and many website builders could, Rank Math SEO's selection of tools will make the task much easier.
Rank Math SEO –
Offers a variety of SEO options and SEO analysis tools
Features image search engine optimization
Learn about Rank Math SEO's other features by clicking on the banner.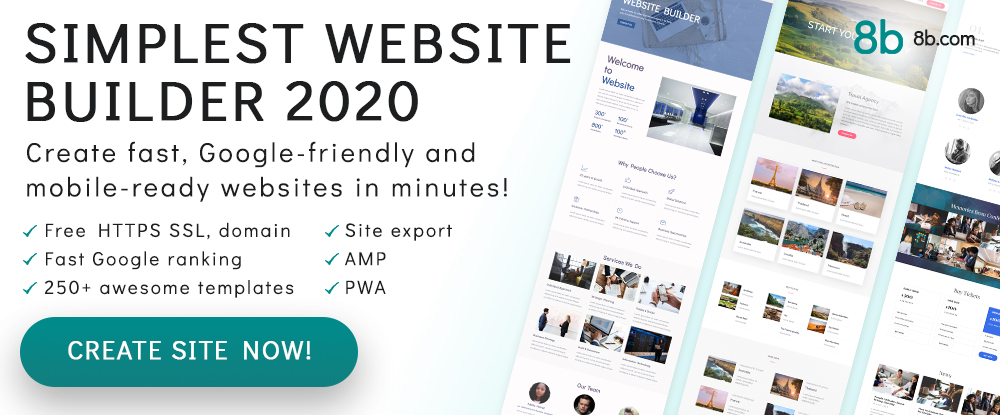 8b is futuristic, it's free, and it's packed with the tools and features you need you're your website-building adventures.
8b guarantees your site will be load pages at warp speed and be 100% responsive
You can get your site's Google ranking with 1 click
8b's ease of use,16 starter templates, and 250+ website sections will get you off to a quick start
You can create websites on any device
Click to see everything 8b has to offer.
*****
Building a website for yourself or for a client can give you a chance to forget about the cares of the world, at least for a moment. The same can be true when you come across a tool or resource that could be a game-changer for your business or for the quality of your design efforts. One or more of the tools listed here just might give you that extra competitive edge you're always looking for.