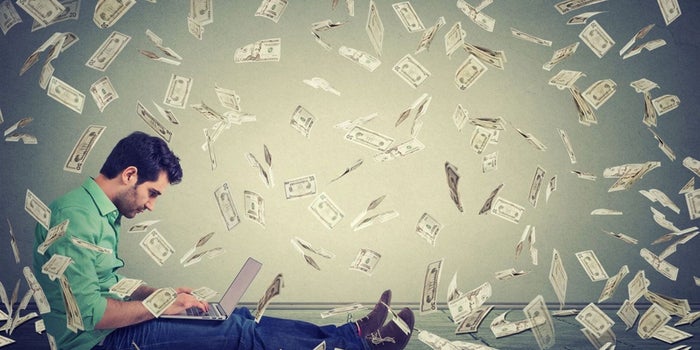 In this type of business it's difficult to get started but once you're there it can be incredibly rewarding. You get to spread your message and personality throughout the world wide web and create a fanbase while doing so. Before you get too wrapped up in the idea of the crowds of followers you need to know some basic guidelines in order to make the internet work best for you. For you to be successful online there are many things you need to focus on such as your originality, style and of course your readers.In order to market yourself you need to get involved with social media and look at varying ways to advertise and increase monetization. By following these simple tips you will be ready to branch out online and get your image out there.
Keep it real
This is your site and if you create a blog you want it to represent you. Always be true to yourself and don't try to copy other people's. Before you start, really think about what you want to write about and research it. Brainstorm a few ideas and look them up. Write about something you know about or something you are interested in. This will be much more enjoyable for you and it will be clear to readers if you are not passionate about the subject you are writing about. You want to be proud of what you create, this will continue to motivate you, even if you go through any lulls in activity or hard times in general. Add authentic, consistent and frequent posts you are honoured to put your name on. Have fun with what you are doing, this is a great opportunity to speak about something that you really care about. It can be a really rewarding experience. If you're struggling to think of ideas, click here.
Do not, in any circumstances, plagiarise other people's work. You are welcome to link and reference social media, youtube and other blogs, but don't copy them and claim them as your own. This is the quickest way to get blacklisted from the internet basically. Advertisers will do this to prevent being connected to your domain in the future and nobody will want to work with you, as this could tarnish their name as well.
Comments
Comments are an important part of any interactive site online. There are blogs which don't allow comments, so why not go the extra mile and make the effort to respond to them? Comments are an important part of your feedback. Show your readers that you care by taking the time to reply to them personally. Take what they say seriously into consideration and make visible changes if they've been requested by the majority, or even publish the more interesting, or positive feedback on a more visible section of your blog. You can create a page for chats and forums to make the readers feel well and truly included.
Be patient and organised
It takes time and effort and you can't expect everything to blossom overnight. Be diligent and dedicated. Put in the work and the time and you will reap the benefits eventually. Learn from your mistakes and if you fail, think of it as a lesson, and if you fail a again think of it as a second lesson. Don't give up. Making mistakes is all about the learning process and this is how you gain valuable experience.
You will need to organise a routine in order to keep consistent. It's an idea to plan when you are prepared to dedicate time to posting and how often. Try to post as frequently as possible but the most important thing is that your readers learn to follow your schedule as well. You need to publish habitually and your readers will naturally remember to check your blog for new updates. This is an easy way to keep them in check. Don't forget to post or miss any scheduled updates if you can help it as your readers will be expecting them. This is an easy way to lose their attention.
Community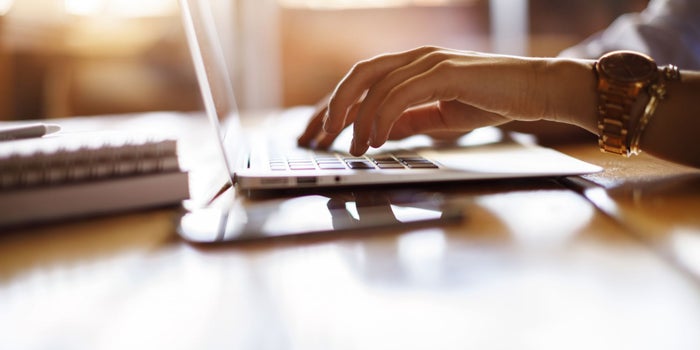 How to Write a Solid Business Blog That Attracts Visitors
Social media is your best friend and don't make the mistake to think you can survive without it. You need to market yourself through this platform consistently. One of the better ones is Instagram, there are over one billion active followers per month. Keep an active account and constantly link relevant posts to your stuff. If you do this properly, people will share it and more and more viewers will see it. When you start creating a community of followers, don't forget to also follow them and be sure to also comment regularly on their posts. Create a sense of loyalty and trust. You need to be as active as you can in order to stay visible, thus building up a solid consumer base.
Facebook is also a great resource. You can use Facebook Pixel to advertise on Facebook, or alternatively create a Facebook page, but also remember to update this regularly. Twitter is another free alternative. You can post frequent links to the rest of your work. Be sure to utilize social networks as much as you can to your advantage as this is key to your success as an online publisher.
Mobile apps
It's essential to be adaptable for cell phone use. You can create your own app or mobile ads. Mobile sites always prevail over web apps so this is something to bear in mind. It might be a good idea to speak to an IT consultant or a developer. Have a quick read here if you're interested in a guide to mobile app design.
Advertising
In order to get yourself out there you need to broaden your marketing. Social media is a great place to start but also look into different types of advertising. Choose advertising platforms that can help you maximize traffic monetization for publishers. Companies like these can help you with services such as creating affiliate programs, your display, video and mobile ads. Affiliate links and sponsorship from other bloggers and influencers are a great way to exchange marketing. You will also want to improve your search engine optimization (SEO). This will increase the amount you appear on internet searches such as Google, and help you to improve your web presence.
Media
In order to appear legitimate and up to date you need to use a variety of media and advanced software in order to produce this. This is basically expected from someone with your job. Keep things interesting and post different interactive media and links in order to keep your followers engaged and interested. Video is a great tool, so think about vlogs, online tutorials and mini video memos you can send out to your readers. While making videos prepare advertisements set before, during and after rolling. Use a web developer to help you with this.
The title and pictures you use are the first things people see. It's vital to always write a snappy, engaging title, to grab the interest of an online browser. Choose your pictures carefully as well as these draw in many viewers. For tips on how to select a good photo for advertisements click here.
Needs analysis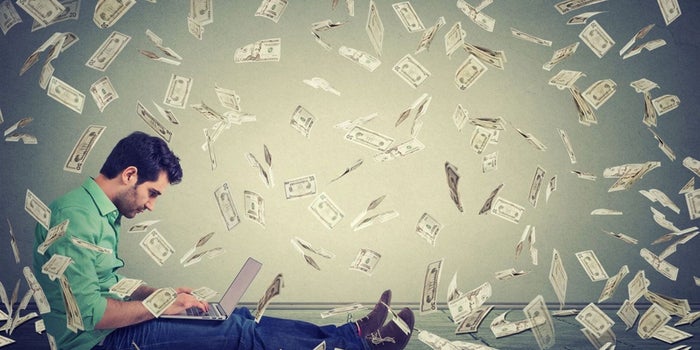 4 Golden Rules to Boost Blog-Post Engagement
Once you have a larger following you can start to really analyse your community. Look into key demographics and then draw up a needs analysis for them. This might take a bit of research but the results will be worth it in order to help your progress. Tools such as Google Analytics can help you with this. Once you have your information, you can create targeted posts to reach specific audiences. This will be a guaranteed way to increase your following.
Networking
Not only is it important to get in touch with your fanbase, but also to network with other publishers. You should make time to go to events for publishers and online communities for example and if you can't always do this in person, spend as much time on online forums as you can. The more information and experience you can share, the better. This is a fun way to meet other publishers and to learn from each other.
Branch out as well, don't only speak to other publishers in a similar area to you, the more you understand about the business the more open-minded approach you can take. Speak to people you know about their opinion, it's good to get a different perspective from time to time. They might be able to tell you something that you yourself didn't see before.
There are plenty of publishers online who you can share experiences with but there is also some testimonies you can read.
Overall although there's a lot to think about, if you're dedicated enough you can make this work. It will take a combination of self-discipline, hard work and tech know-how. Make sure you go with the right people to help you maximize your monetization and this will give you a big head start.