Instead of going into a cold sweat every time you are required to give a business presentation, get prepared to shine. By being prepared and following these 6 strategies for delivering effective business presentations, you can give high-quality presentations that get your message across, and people may accept your point of view. By keeping the presentation simple, telling a story, using graphic content, limiting it to three key areas, and practising beforehand, you can give a great presentation. Present it in a professional form with bound copies to hand out.
Presentation is Important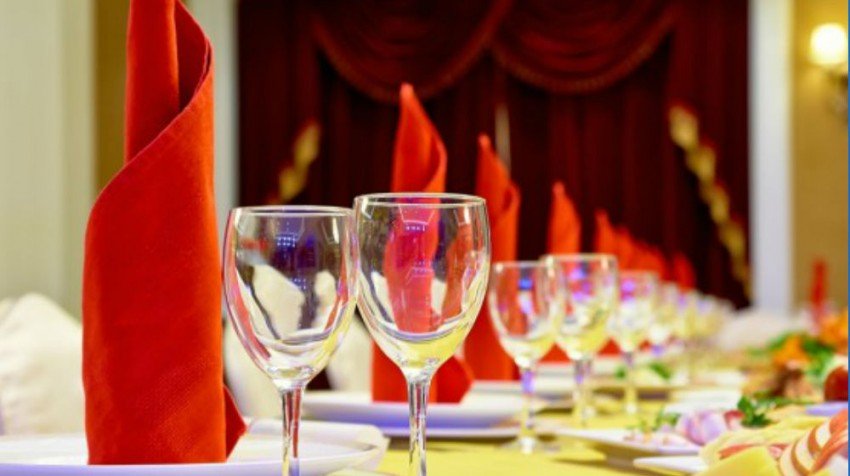 How To Host A Successful And Memorable Business Event
After all your research and hard work writing the perfect speech and finding supporting graphics, present the information in an attractive, bound form. If possible, use graphics and other visual aids to keep your audience involved. Check the equipment availability beforehand to make sure your visuals will work on the available equipment. Go to a good source for transparencies, binding, presentation, and laminating products. Something as simple as report covers can make the presentation more impressive. Binding the report makes it even more impressive and prevents pages from getting out of order. Look for more options at filmsourceinc.net.
Depending on the audience and the message for the business presentation, it might be necessary to hand out copies. These copies should look professional and be bound and in attractive report covers. If there are company colours, choose that colour for the covers. If the report can be paraphrased in one or two pages, handing out a two-sided, laminated sheet might be effective.
Though it might not seem important, the person presenting the report or presentation should be well-groomed and rested for the best impact. Choose what you wear carefully for comfort and to impress. Practice the presentation so that you appear relaxed and confident. But, how can you put together a good presentation that will be effective?
6 Strategies For Writing and Giving Effective Business Presentations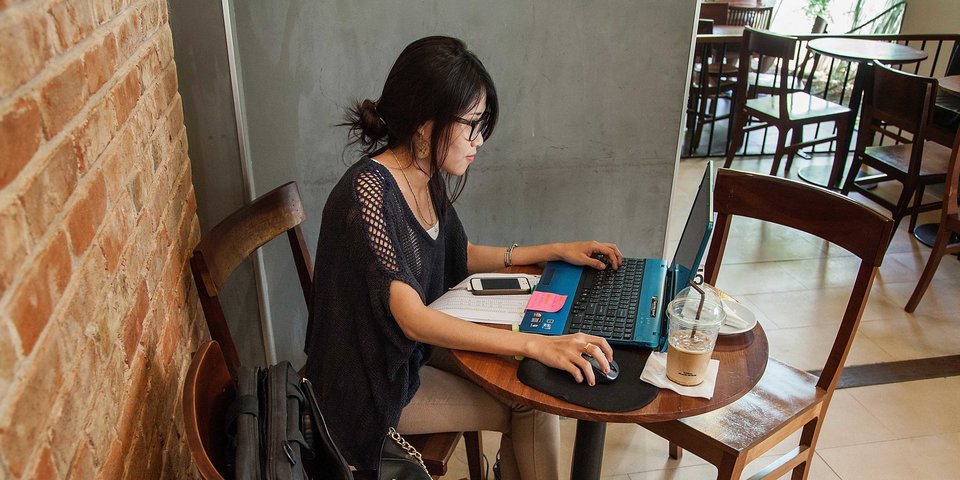 4 Business Writing Commandments for Geeks
There are a lot of publications and experts willing to give advice online and in how-to books. That large body of information can be summed up in 6 helpful strategies. If you follow these strategies for preparing and giving business presentations, they will be more effective. Being well-prepared will help alleviate the dread of public speaking.
Limit the content, but make that content impressive. Back up each point with transparency or slide on a screen that can easily be seen by the whole audience. The slides should include pictures to add interest. The presentation should flow in a logical, effective order. Start with your credentials, then include a goal or purpose for the presentation. Next, present supporting information and end with a powerful closing statement followed by a question-and-answer period.
People get bored quickly, so keep the presentation to 25 minutes or fewer. Make every minute of that presentation count by avoiding complicated messages and going for easy-to-comprehend points backed up by photos and data. It is possible to tell a story, give statistics, make reference to research, and even use quotes from experts in your field. You could include reference materials in the bound copies of the presentation you hand out. It is still effective to use graphics and charts in the paper form presented on an easel.
Try to put your presentation into story form to better engage the audience and help them to retain the information you give them. This story should be limited to three key areas or points. Researchers have found that people can't retain more than three points at a time. This takes careful planning and effective prioritizing to pick only three things to present. But it can work. Consider opening each idea with a really good quote. Once you have the presentation written and the supporting slides made, practice the presentation until you are confident.
Have a backup plan for when things go wrong, such as the slide or audiovisual equipment malfunctioning. Those bound copies of your presentation should include paper copies of pictures and slide information. Don't forget the large printed posters on an easel. They do not need electricity.
One effective way to tell that story and present those important points is by asking the right questions. Then use your presentation to answer those questions. It is important here to know the audience and what they would be wondering about. Another strategy to consider is making startling statements on your subject at the beginning of the presentation to grab the audience's attention and then back up that statement with your story presentation. Give the audience a chance to ask questions.
Have a second closing statement ready to use after the question-and-answer period so you have the last word. Be prepared to answer difficult questions by anticipating them in advance and researching the answers. If no one asks questions come prepared with a few of your own along with the answers. The questions and your answers should all be on point and serve to improve your presentation. Do not let questions sidetrack your presentation points. Bring the audience back to your presentation goal when this happens.
Know Your Audience
No matter how well put together a presentation is, if it is not the right one for the audience, it will fall flat. Know your audience in advance. Do your research. The presentation can be given to a general audience, senior company management, a venture capitalist, company employees, or potential customers for a new service or product. Each group needs a presentation tailored to them. Preparing a good presentation and delivering it with skill and confidence will always lead to a better result than appearing unprepared and unsure of the information.
Another consideration is to choose the location of the presentation carefully so that it is the correct size for the size of the audience. The room should be clean and as comfortable as possible. It should have everything needed for your presentation aids such as transparencies or slides or short videos. Don't neglect audience comfort strategies such as water, coffee or other drinks, and easy-to-eat snacks. For important presentations, it might be worth using a catering service.
The best business presentations are the ones that convince your audience to agree with your goals. If your presentation is a call to action, you want to leave the audience inspired to act.