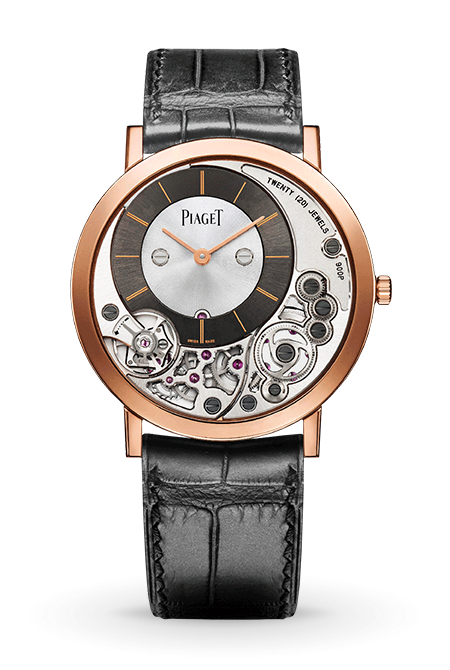 MADE IN SWITZERLAND
Since the dawn of the 21st century, the finest watchmaking has come from picturesque Switzerland. The country has become the pinnacle of watchmaking and over time many prestigious brands have either been created or shifted operations in order to call Switzerland home. 
Swiss watches have a very distinct set of characteristics attached to them including:
History
Innovation
Quality
Lineage
Elegance
Prestige
Many well-known brands have been in the business of watchmaking for well over 100 years. With that sort of experience, it's no wonder why they have become such illustrious leaders in their field. The 'Made in Switzerland' label has become synonymous with quality and prestige, with many brands that carry this label becoming highly desirable.
Here is our top 5 list of the best watch brands and what makes them so renowned..
TOP 5 BEST WATCH BRANDS
1. Rolex
Founded: 1920, London, United Kingdom
Founders: Hans Wilsdorf and Alfred Davis
Headquarters: Geneva, Switzerland
Famous Models: GMT-Master II, Submariner & Day-Date.
One of the most recognised brands in the watch industry today is Rolex. From inception, Their designs have been some of the most innovative and recognisable in the market. Whether it be the GMT Master II or Submariner, Rolex watches are easily distinguished and highly desired. 
These watches have become so popular that they are often donned by celebrities, sports stars and high ranking officials. From Jay-Z and Roger Federer to US President Barack Obama and British Prime Minister Winston Churchill. This adoption shows the influence Rolex has garnered in the last century and the status their brand is renowned for.
If you are after one of the worlds best watch brands, you can't look past Rolex.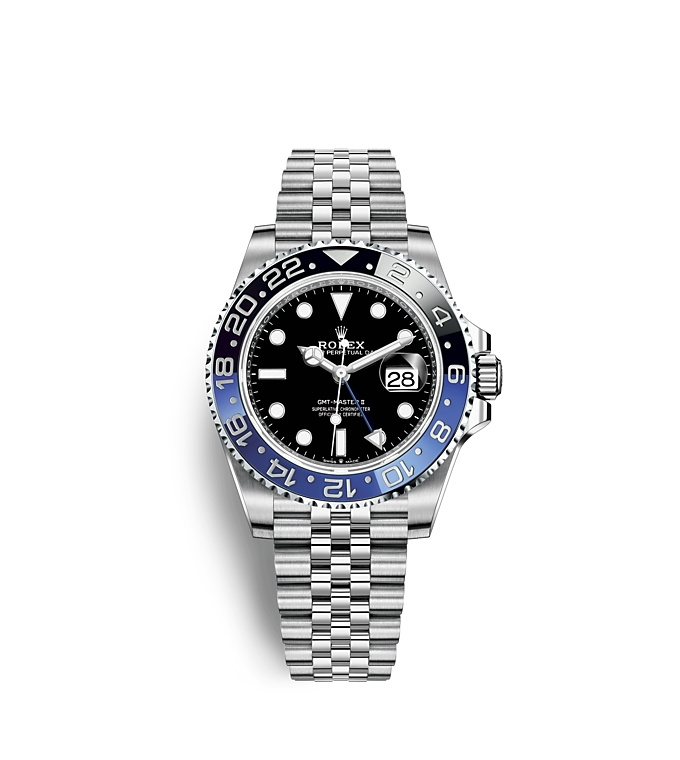 (Source: Watches of Switzerland – Rolex GMT Master II)
Founded: 1926, Geneva, Switzerland
Founder: Hans Wilsdorf
Headquarters: Geneva, Switzerland
Famous Models: Black Bay, Style & Heritage. 
Tudor was founded as a sister company to Rolex, offering a similar style of product but at a more affordable price. Their premise being that not everyone could afford a Rolex, therefore, their watches offer the perfect alternative. Over time, Tudor has built a strong reputation for quality watches and also garnered a loyal following of users. Their early models were used by both the French Marines and US Navy which helped forge their reputation as a durable, reliable and precise. Over the last few decades, Tudor has broken away from the little sister moniker it once had and distinguished itself as a sought after brand. With classic models such as the Heritage & Black Bay to the more modernised Style 28 & 34.  
If you want a luxurious brand at a more affordable price than Tudor is the watchmaker for you. Read more about the Tudor Black Bay here.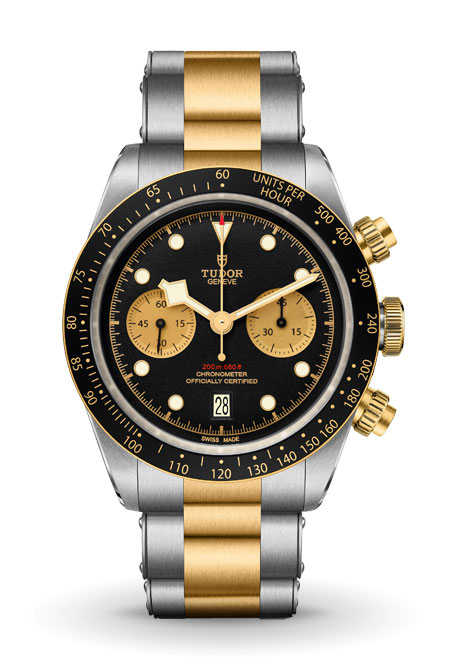 (Source: Watches of Switzerland – Tudor Black Bay)
3. Blancpain
Founded: 1735, Villeret, Switzerland.
Founder: Jehan-Jacques Blancpain
Headquarters: Paudex/Le Brassus, Switzerland
Famous Models: Fifty Fathoms, Women Collection & Carrousel Villeret.
Blancpain has the richest history out of all manufacturers on this list, they are the oldest watch brand on the globe. The company was established early in the 18th century, and to this day continues to create beautiful timepieces. Blancpain is renowned for their mechanical movements and with over 300 years in the game, it's not a surprise why. They have a strong focus on precise mechanical movements and claim they will never produce a quartz watch. Each and every watch is handmade with care by a single watchmaker to ensure the quality is uniform across the board. The brand has been worn by many famous people including the Russian president Vladimir Putin and Marilyn Monroe. 
If you want to wear a classy and precise piece of history on your wrist, Blancpain is the watch for you.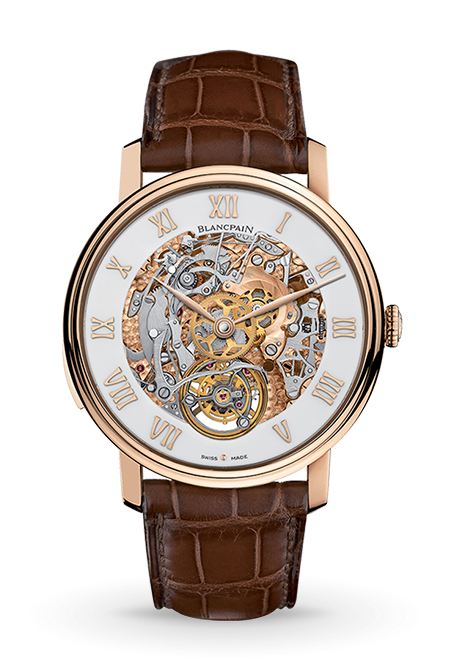 (Source: Watches of Switzerland – Blancpain Fifty Fathoms)
4. Piaget
Founded: 1874, La Côte-aux-Fées, Switzerland
Founder: Georges Piaget
Headquarters: Geneva, Switzerland
Famous Models: Altiplano & Polo S.
Piaget started on a family farm as a dedicated watch movement manufacturer. After roughly 30 years in business they shifted their focus to creating their own wrist watches. They now own the largest jewellery workshop in Geneva.
Piaget's watches could be classified as fine pieces of jewellery with their designs incorporating both sleek style elements and precious stones. One noticeable design feature was their ultra-thin movement which was the thinnest in history at its inception. They have continued to use traditional techniques in their watchmaking to deliver truly unparalleled designs.. Their high-end movements and unrivaled design elements offer customers truly unique pieces of art..
If you are after a stunning exclusive watch then Piaget should be your first choice.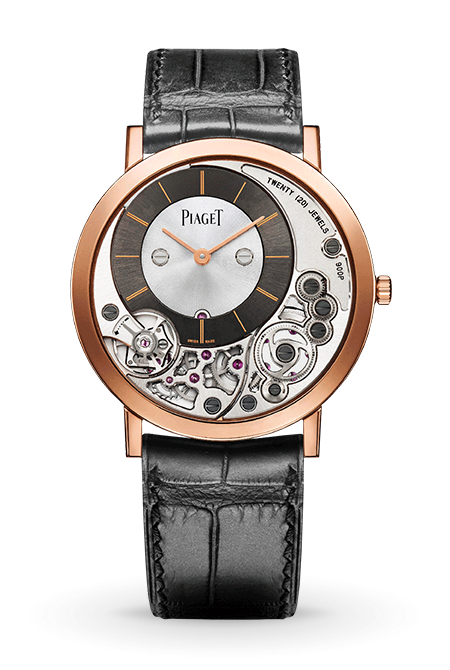 (Source: Watches of Switzerland – Piaget Altiplano 900P)
5. Breguet
Founded: 1775, Paris, France
Founder: Abraham-Louis Breguet
Headquarters: L'Abbaye, Switzerland
Famous Models: Marine, Tradition & Classique.
Breguet is a highly regarded watchmaking manufacturer with a deep history in the industry. They have been creating watches for almost 250 years and are truly innovators when it comes to design, paving the way for how watches are worn today. Breguet created some of the most important design elements in history, the very first wrist watch and the very first self-winding movement. They also once held the record for the most expensive watch in history at $30 million USD, further strengthening their position as a luxury choice. 
Breguet has also been worn by many high ranking officials over the last century including Nicolas Sarkozy, 1st Duke of Wellington, and many other members of Royalty. 
If you are after a majestic, regal watch with precision and history, look no further than Breguet.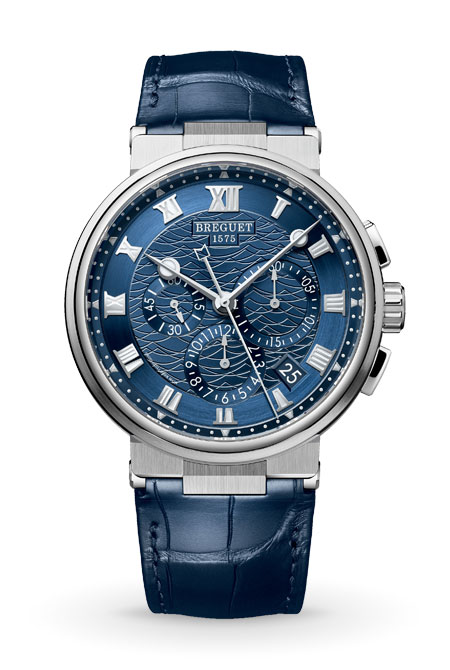 (Source: Watches of Switzerland – Breguet Classique 5527)
Conclusion
This list includes some of the most influential watchmakers of the modern era, all with their own distinct histories and style flares. While each brand serves a similar function, they are all unique with their designs, materials, colours and movements.. There is no denying these are the best watch brands in the world. 
Which brand do you feel should be at the top of the list? Find out how you can own one of these beautiful watches for yourself here. To read another list including Japanese watches or find out which type of watch is for you click here