Since we had such a great turnout for our last sticker post – we thought we would do another – you guys seem to love stickers as much as we do

! We thought we would do another post, focusing more on sticker bombs, since there are so many great examples out there on this growing trend. Today we have rounded up some of the best sticker bombs on cars (and other things, like laptops and guitars!) for your viewing pleasure – hopefully this gives you an idea on pimping out your ride (or some of your stuff that has lots its shine). As designers, you have the unique ability to create epic designs! So why not have a go at making up your own jdm sticker & sticker bomb designs, get them made up at a printer – and having a go with them on your own car (or skin a gadget). If you do make your own (or have already), please come back and show it off in the comments we would love to see it

. We hope you get inspired or get a great idea of your own from this list! Enjoy!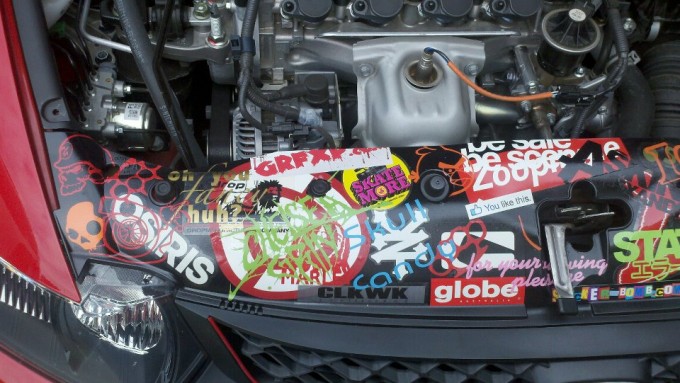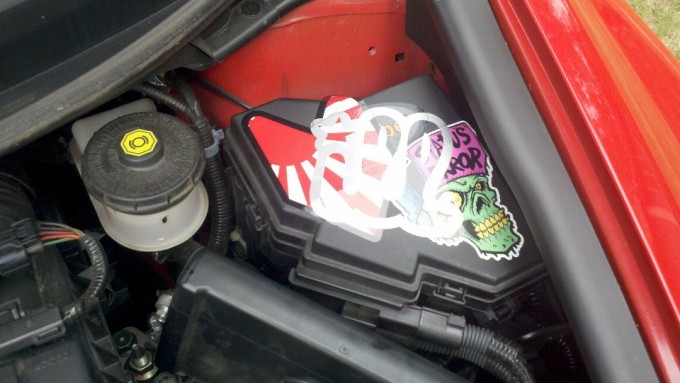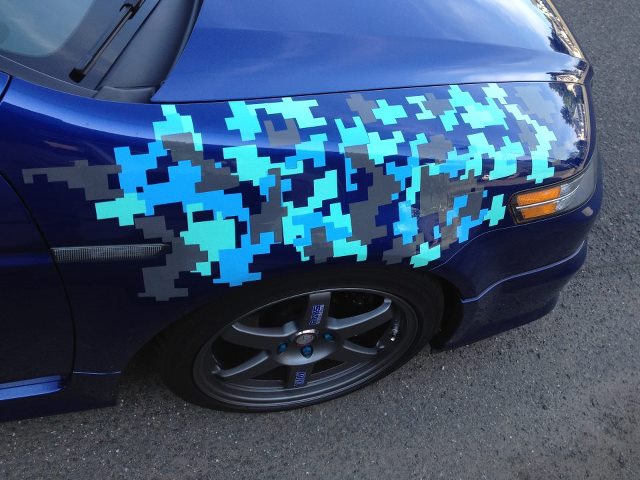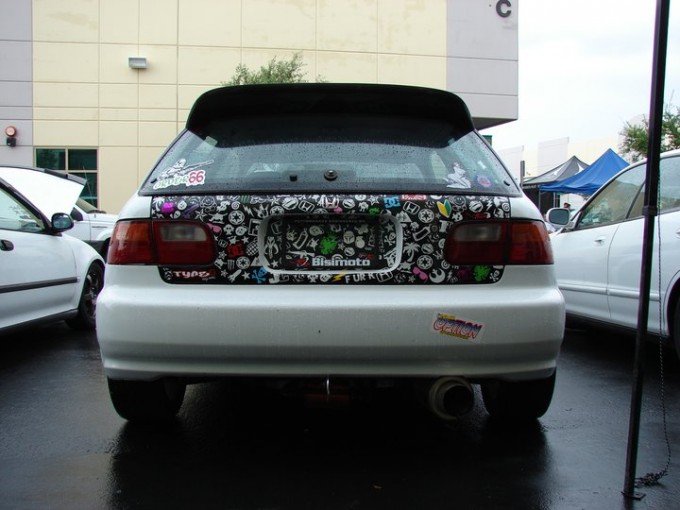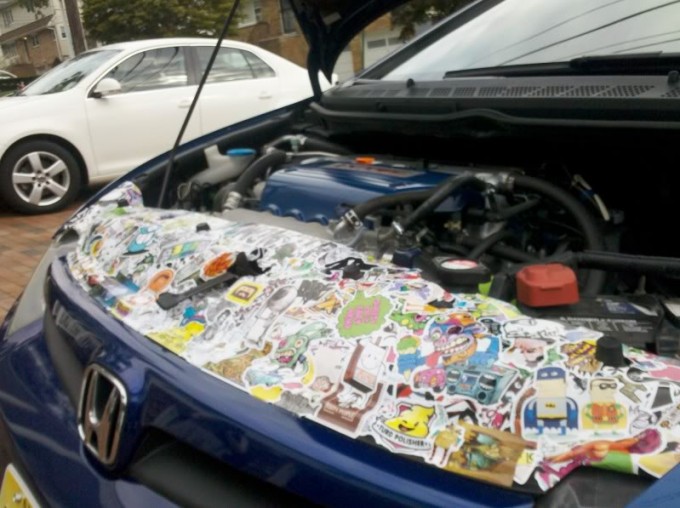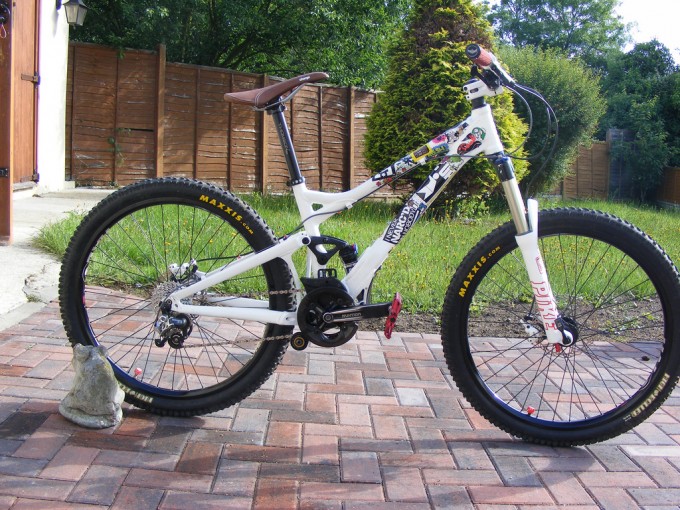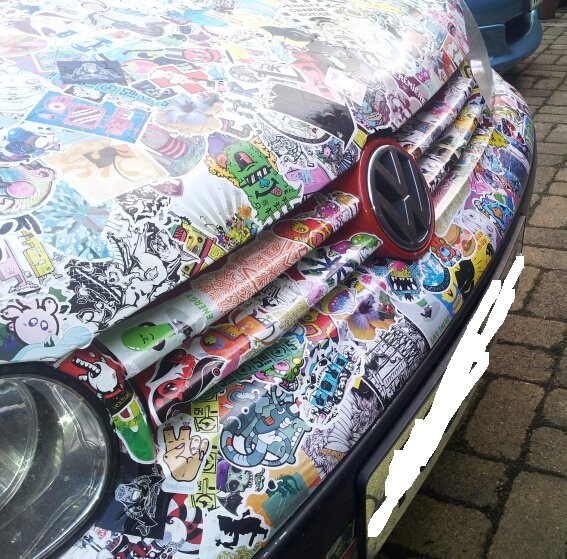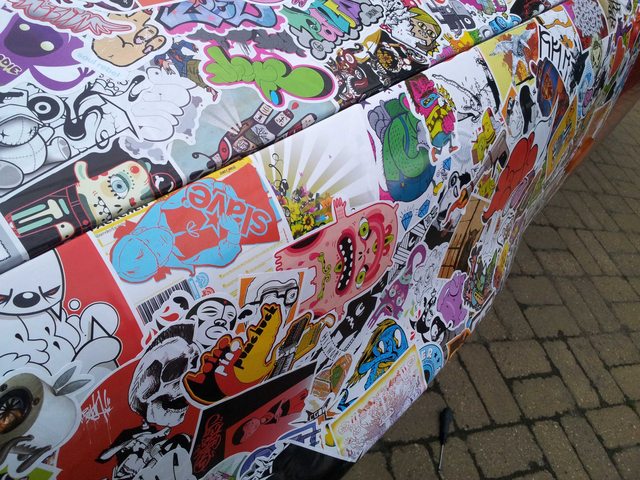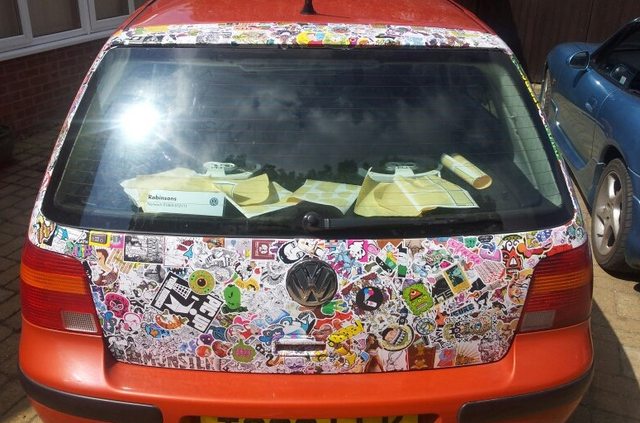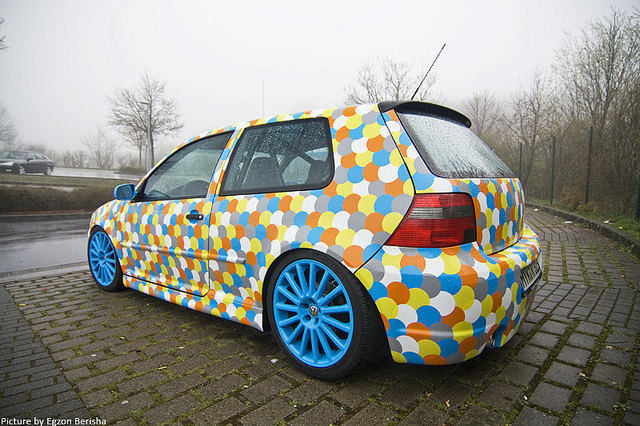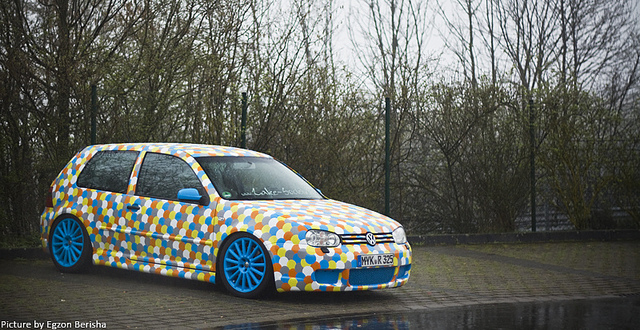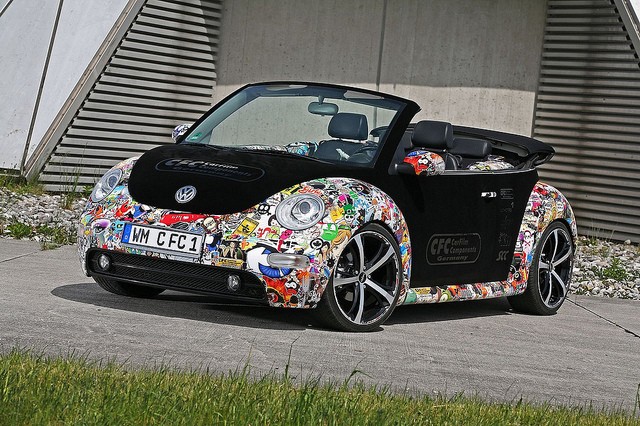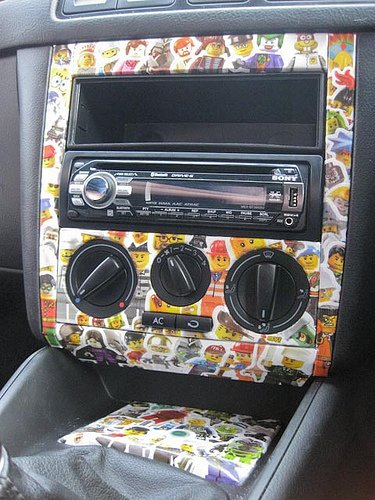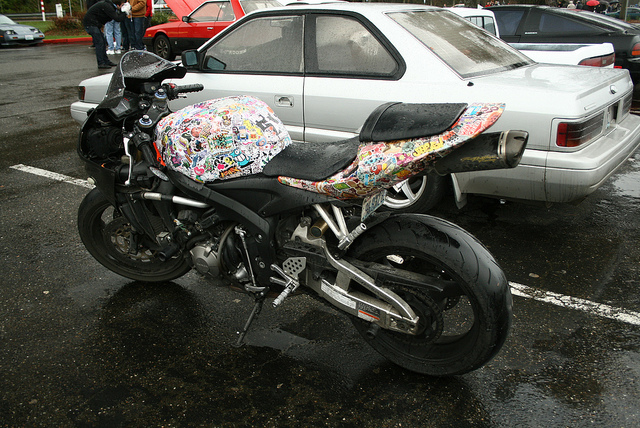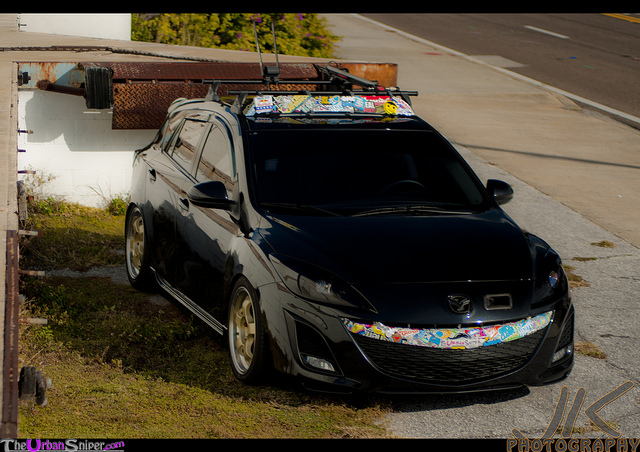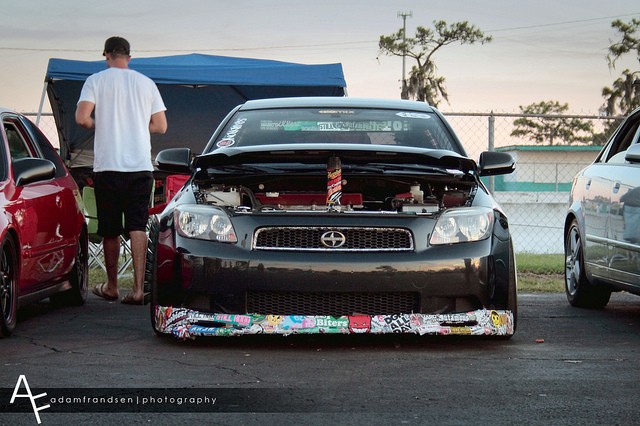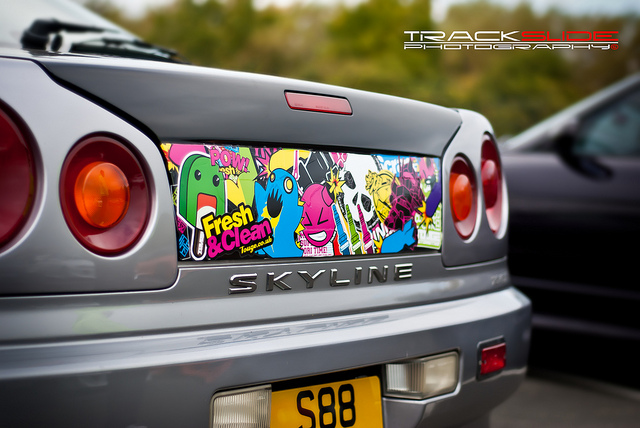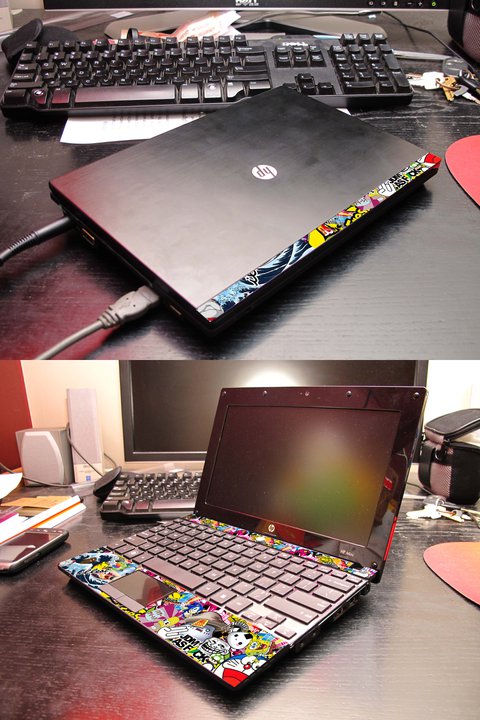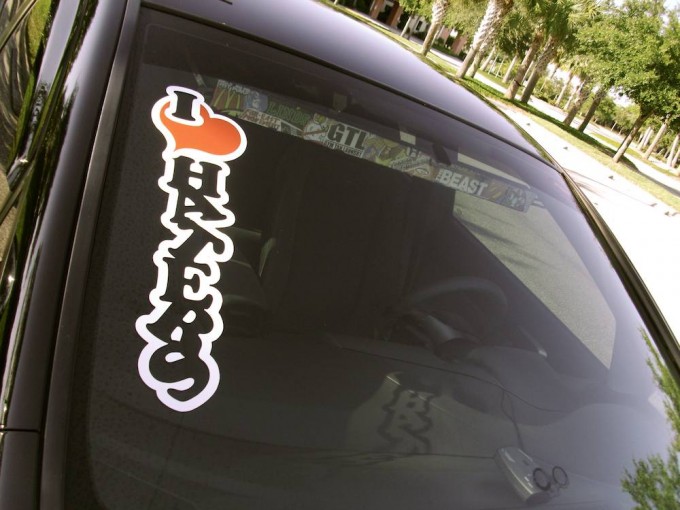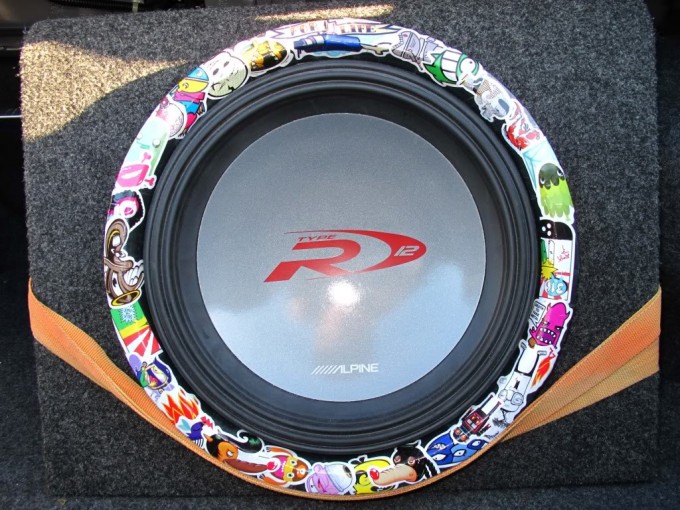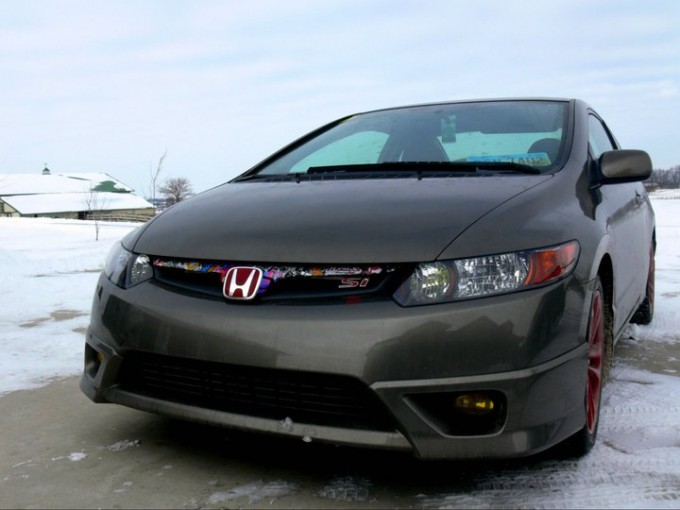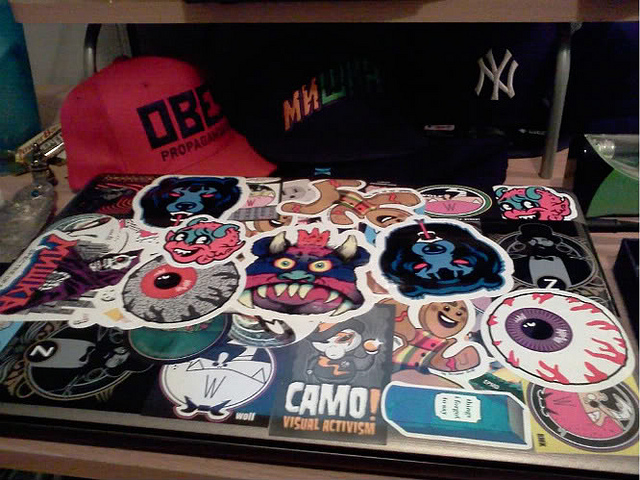 Don't forget you can apply the 'sticker bomb' concept to anything else for added performance and epicness. like laptops.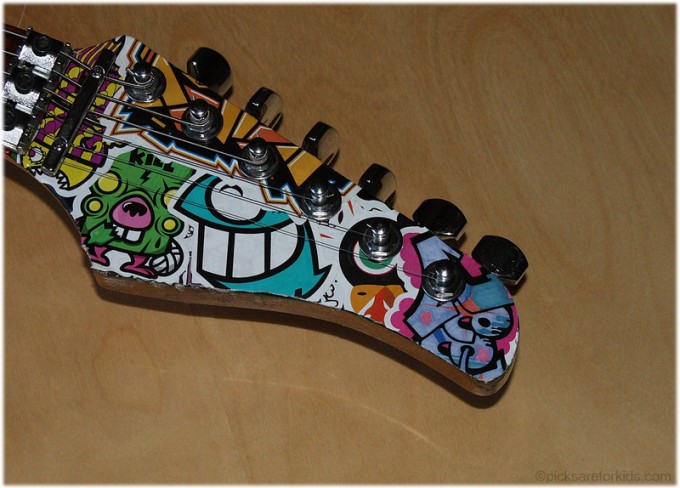 Musical Instruments are not immune to the sticker bomb. Check out this guitar!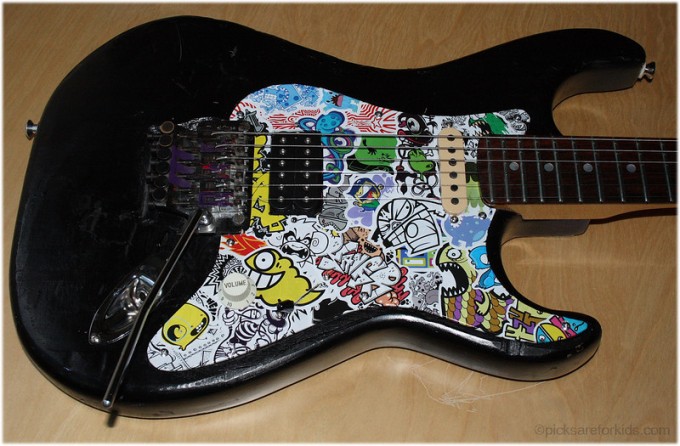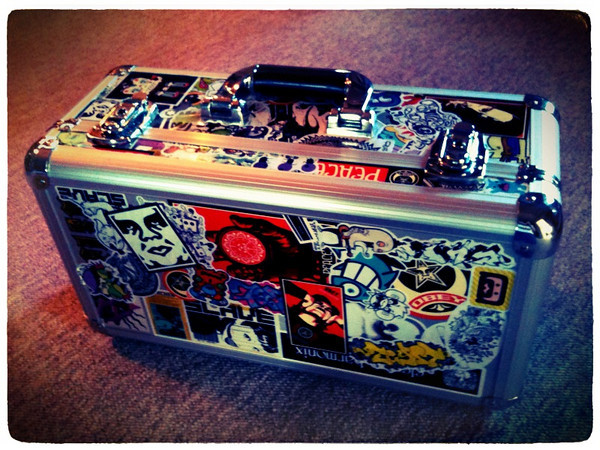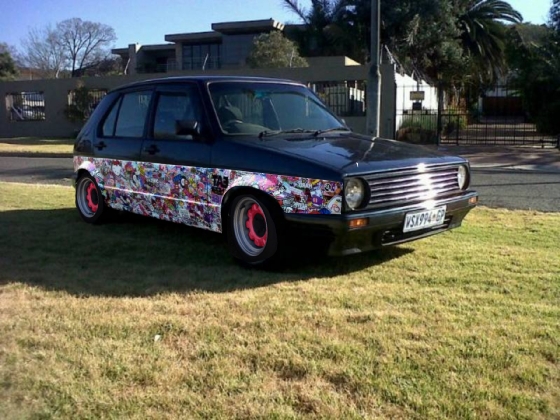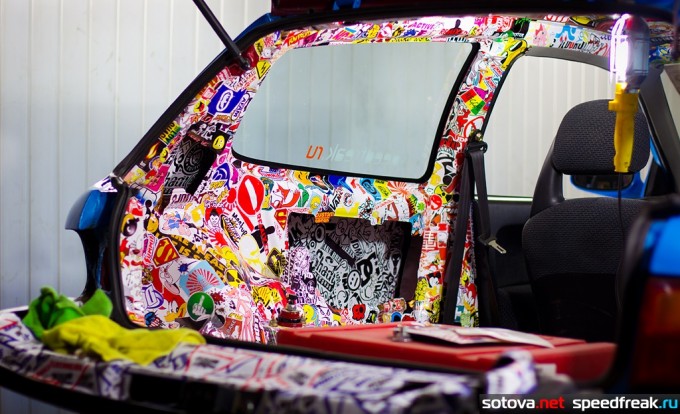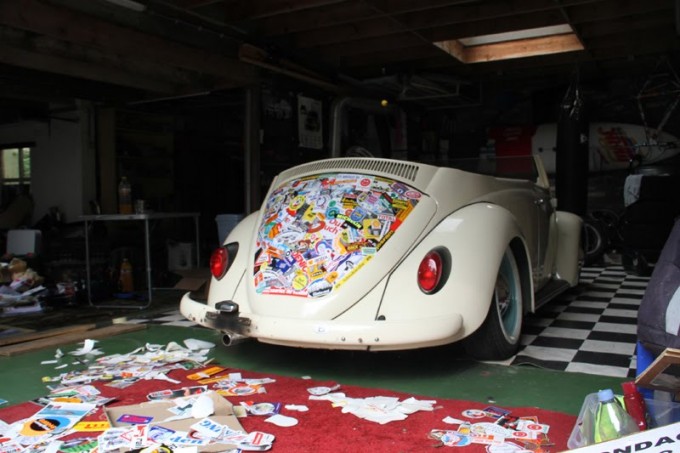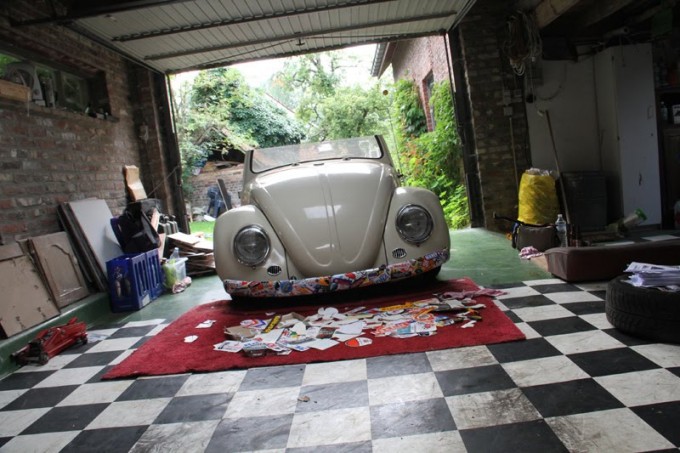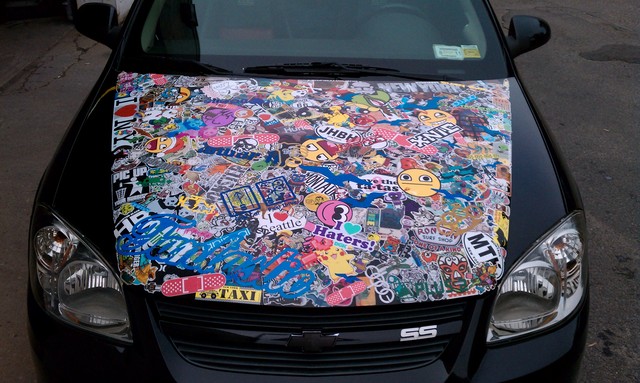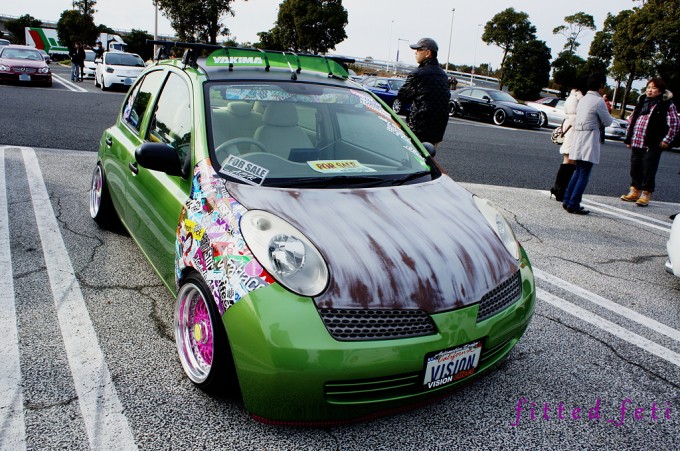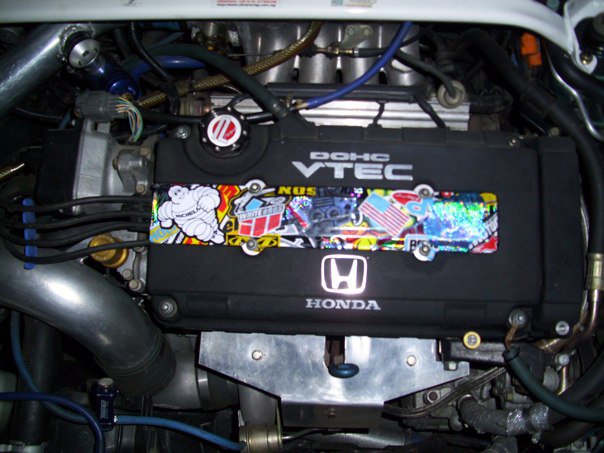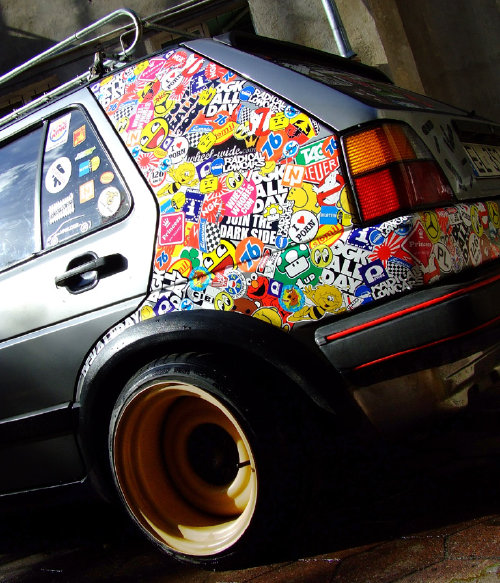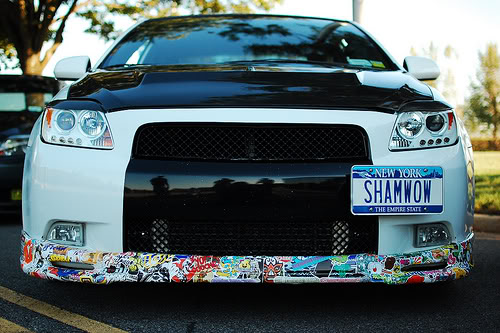 Where Do You Get These Sticker Bomb Kits At!?
Well, this is both a simple and hard question to answer. Lots of different people are sticker bombing in a lot of different ways, some people are designing their own stickers and getting them made (as we mentioned above), others are getting a bunch of JDM Stickers and putting them together on their car 1 by 1 (this can be time consuming!!). The easiest way to do this is with sticker bomb sheets – which are just sheets that look like someone put together about 100 or so jdm stickers on it for you, and you just apply the sheet. Here are some examples of that.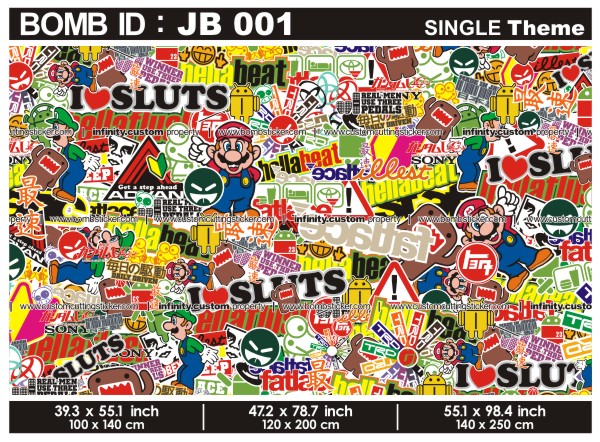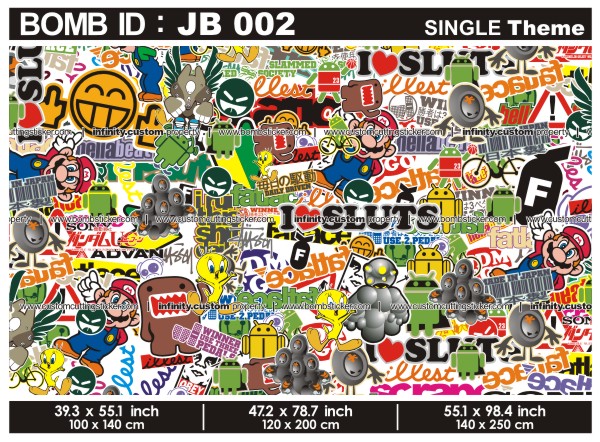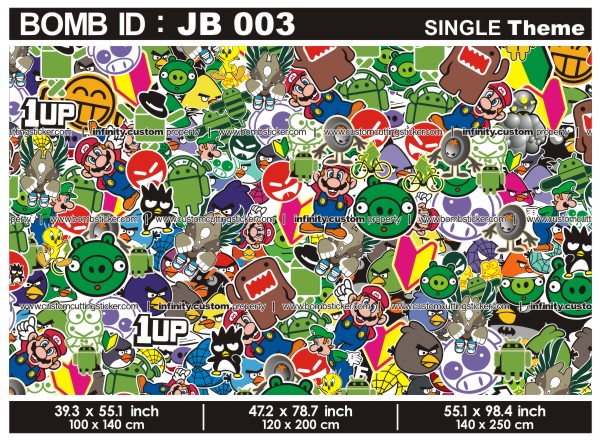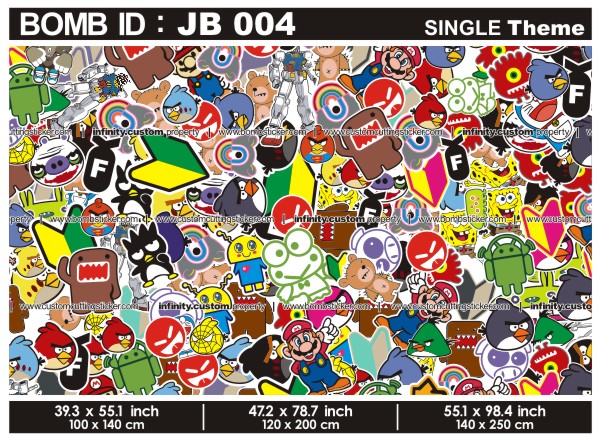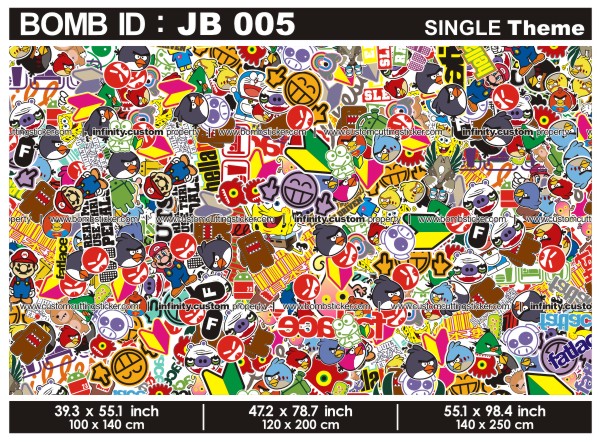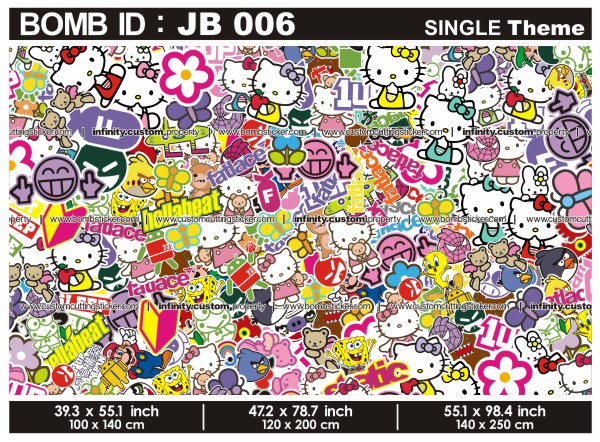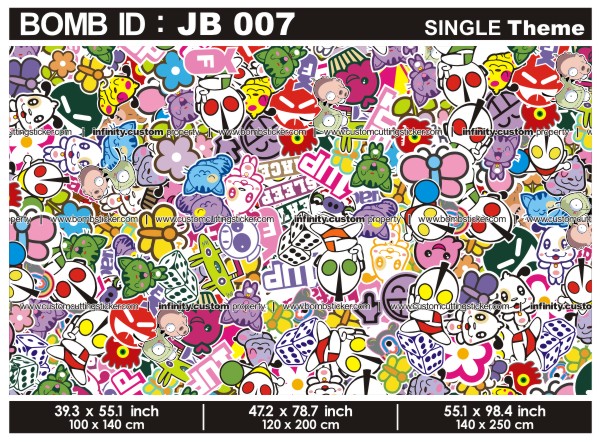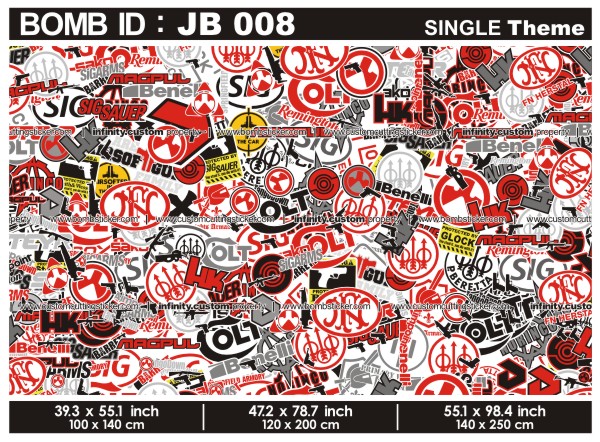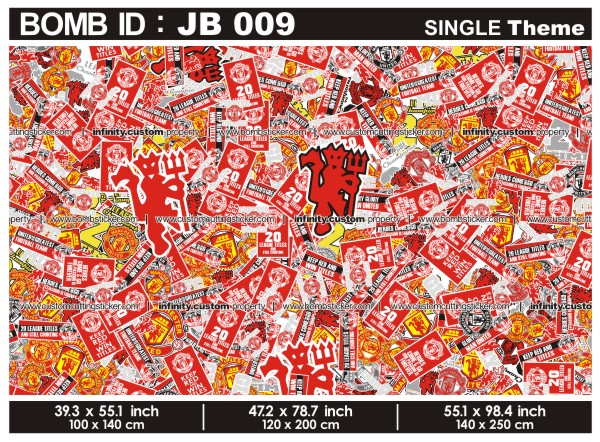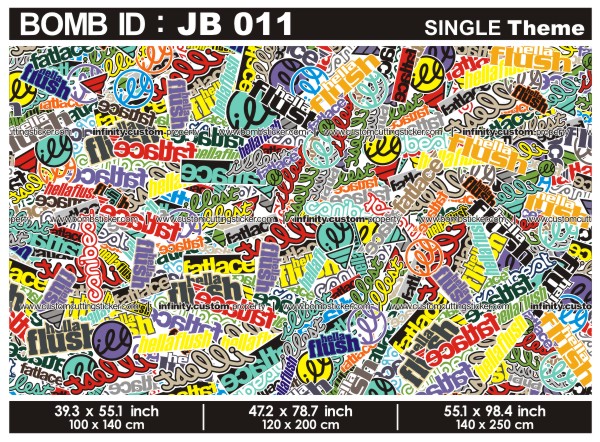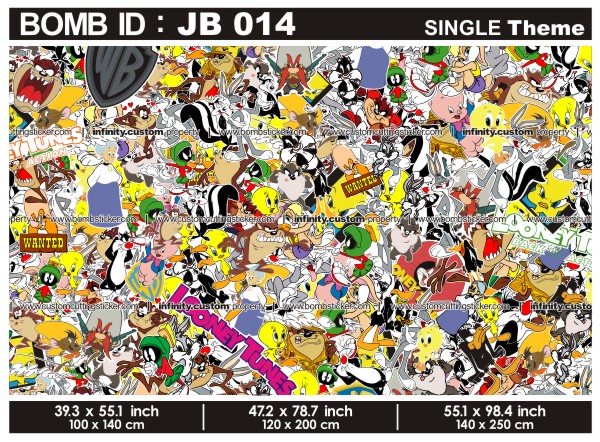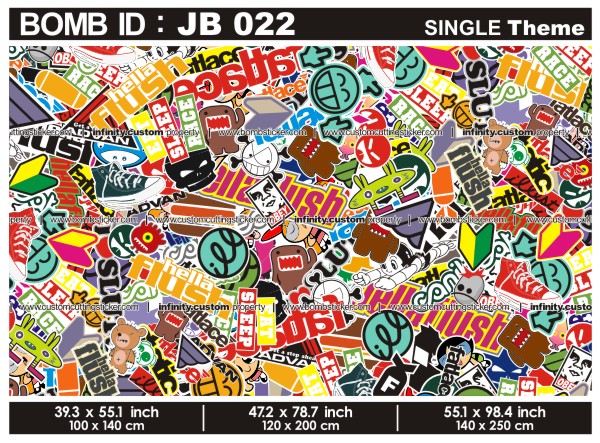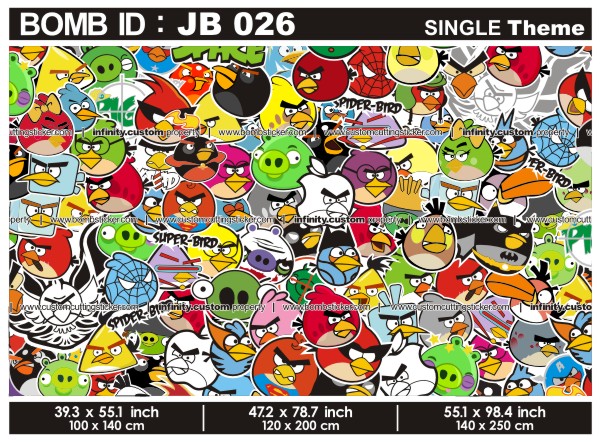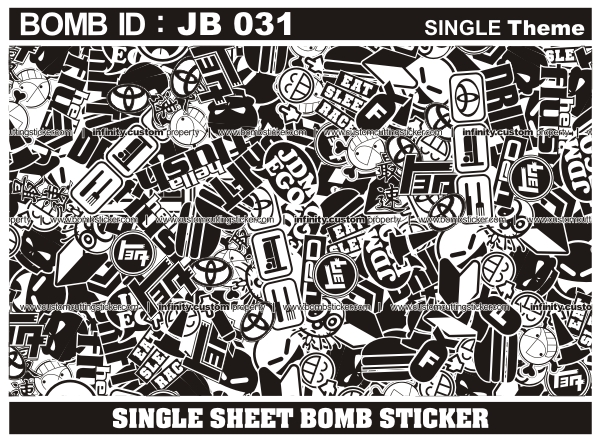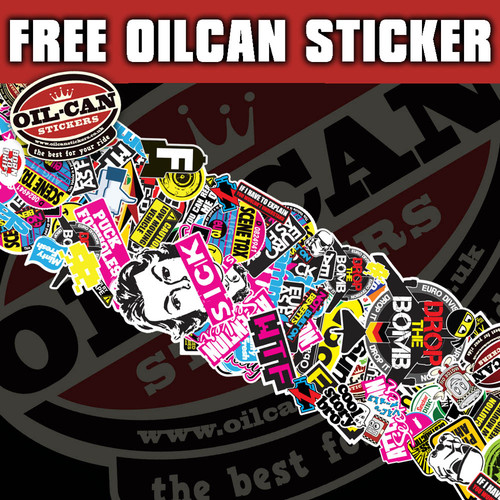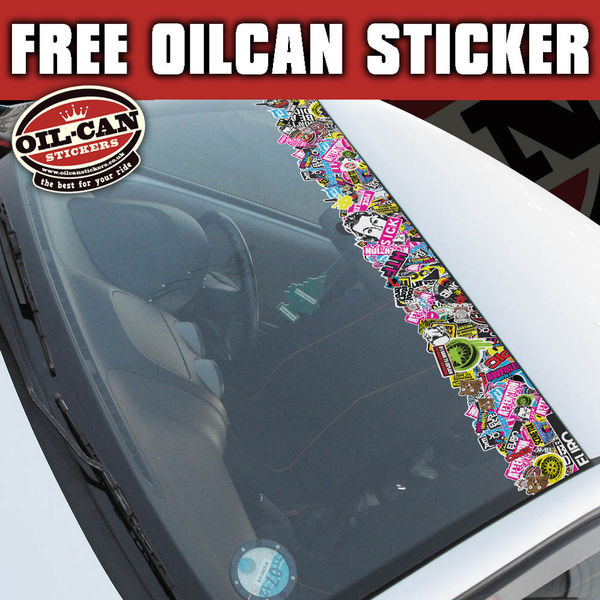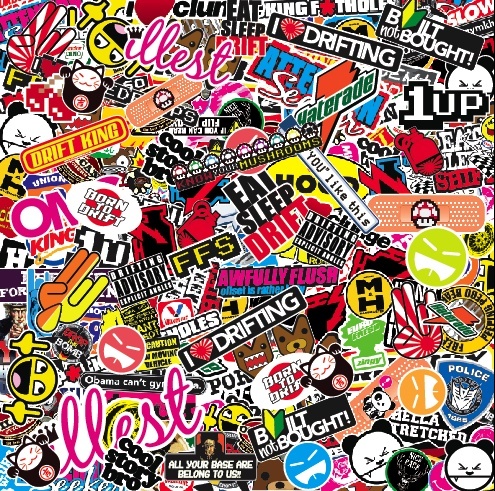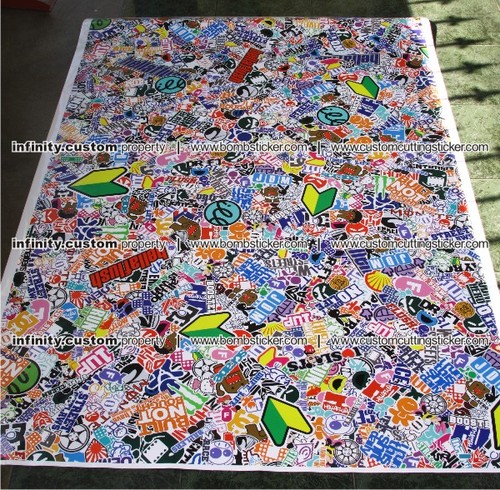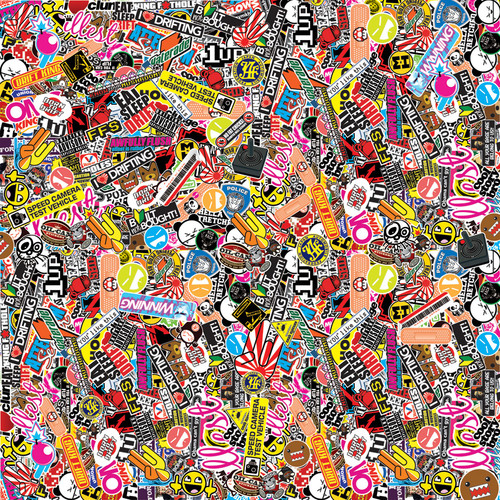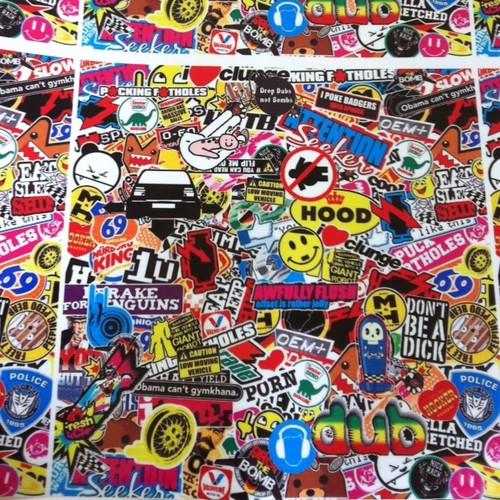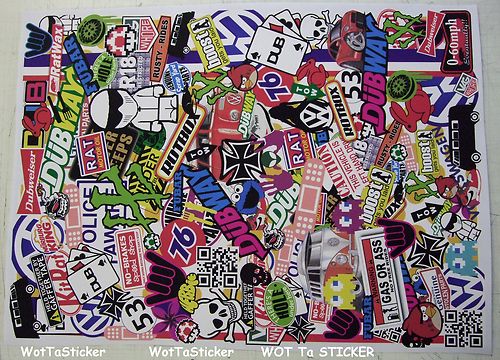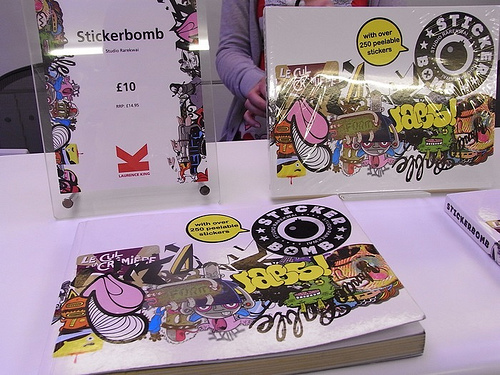 There is even a sticker book on this stuff! Lot's of people just get the sticker book and put together their own design – spray 3 layers of clear coat over it – and voila!
How to Sticker Bomb Your Car?
Well, once you have the stickers, you basically stick them on the car (usually take off the piece you want to do it to) then apply some clear coat – here is a quick video of someone doing it to their car
More Sticker Bomb Ideas!
Need more sticker bombing ideas to pimp out your ride with? Well check this out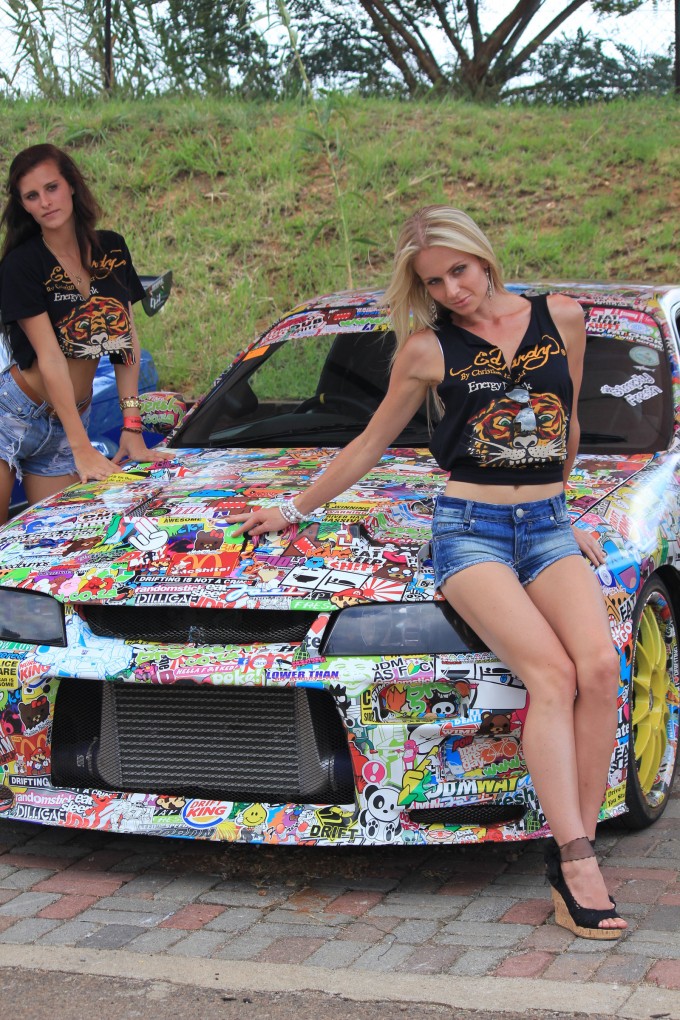 What is your favorite car to sticker bomb? or what is your favorite thing to sticker bomb? What are your favorite stickers out of the bunch? Got any pics of your car with stickers all over it? Let us know in the comments below! Thanks for reading!
You like this? Don't forget to follow us on twitter @andysowards and like us on facebook @andysowardsfan! We are also on that Google Plus & Pinterest thing.
If you like this, You'll love These.