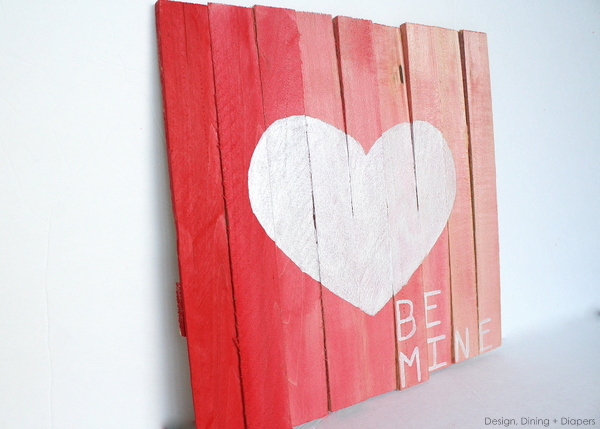 Valentine's Day is approaching, which may mean more to your small business than you realize. Last year, consumers who celebrated the holiday spent $126.03 on average per person, up from $116.21 in 2011, according to a National Retail Federation (NRF) survey. Men typically spend nearly double the amount of women, and Valentine's Day is second in spending only to Christmas. This could spell big money for your small business, especially if you position your products or services to meet the needs of these love-struck consumers.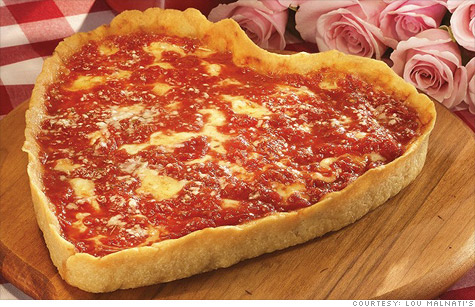 Heart-shaped pizzas hot for Valentine's Day
Case in point: Pizza giant Papa John's capitalized on the holiday by selling more than 60,000 heart-shaped pizzas to hungry celebrants last year, perhaps demonstrating that the best way to someone's heart may, indeed, be through the stomach. The NRF reported sales increases in the more traditional Valentine's Day realms as well, including jewelry, candy, flowers, clothing, greeting cards and gift cards. Read this Small Business Trends roundup for a comprehensive look at the trends driving Valentine's Day spending.
Here are some other ways you can propel sales come Feb. 14:
Replenish Your Inventory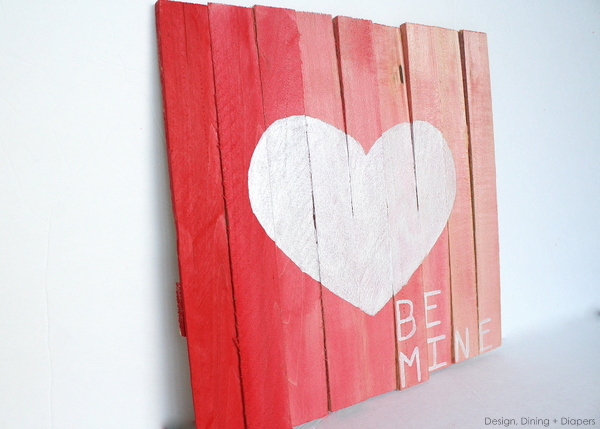 Mini Pallet Valentine's Day Art (Plus Supply List & DIY Guide! Get Creative, Businesses!)
If you're in a retail market that directly relates to Valentine's Day offerings, then you already know the holiday is a force that drives sales. Floral retail outlets acknowledge Valentine's Day as their busiest time of the year, and they're not just selling flowers. Retailers of all sorts should inspect their inventory and stock up on items big and small that relate to Valentine's Day: boxes of chocolate hearts, pink and red clothing accessories, heart-shaped balloons and Valentine's Day flowers can spike revenue as consumers pull out their wallets to express their love. Even family pets get in on the action – the NRF estimated that people spend about $5 on their pets as well.
TheStreet.com writes that couples and families use the holiday as a great excuse to skip the nightly cooking and head out to the nation's restaurants. If you have a business that involves food or desserts, make sure you plan in advance for increased demand.
Show Your Appreciation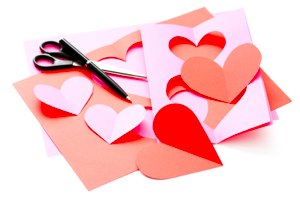 Try This: A Valentine's Day Promotion for Content Marketers
Send gifts of flowers or candy to your customers and vendors. Acknowledging your appreciation of them builds rapport and goodwill, and often returns as increased business for you.
Try borrowing a tact from another holiday popular with consumers, Mother's Day. Oftentimes, you'll find flowers on restaurant tables as a token of gratitude to moms for choosing to dine there on their special day. Consider handing out inexpensive boxes of candy or some other trinket to those who visit your business on Valentine's Day. Again, it builds a bond between you and your customers.
Web-based store owners should consider offering promotional gifts that tie their brand with customer appreciation. Offer coupons to shoppers who buy online, post a staff greeting via a video link or send fun digital images of a bouquet of flowers or candy hearts from the purchase page. Let your creativity and business dictate the types of tie-in opportunities.
Engage Customers Through Social Media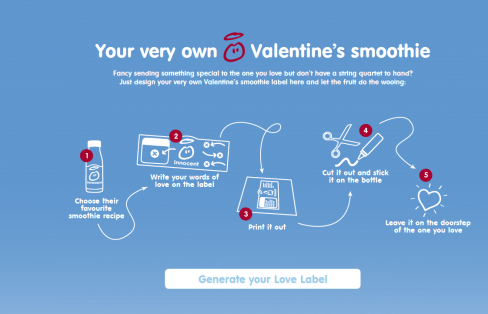 Top 10 Valentine's Day campaigns for 2012
One of the best (and cheapest) ways to connect more people to your small business is through social media. The marketing and measurement group Nielsen surveyed consumers to find out how they use social networking as it relates to spending, and in its recently released Social Media Report, 76 percent of respondents said they had positive feelings after engaging in social networking. They used words like informed, energized, excited, connected and amused to describe how they felt. If you're not engaging your customers through social media, you're falling behind.
Learn the basics of search engine optimisation and change your business' Facebook page to include a holiday theme (this can be as easy as uploading a Valentine's Day image for your cover photo). Or, go one step further and ask Facebook fans to post their own Valentine's Day photos on your page, and use these to create a holiday-themed page. Add a special gift offer and you'll score high engagement points with your online followers.


Google: Searchers Began Valentine's Day Shopping Ideas Two Day Earlier
Create a Valentine's Day contest, with free goods or services as the prize. Ask customers to answer V-Day trivia questions or share their best Valentine's Day memories. Show interest in their lives – ask fans and customers to develop ideal Valentine's Day gifts, whether realistic or fantastic. Use their input on your site with testimonials and special ordering opportunities. This is a great way to give the fans content they want and also show you're listening to them.
Getting involved with your customers' spending habits helps small business owners understand what people are looking for when they shop for Valentine's Day. Taking the time to investigate the latest consumer and social media trends can give you an advantage in stocking your inventory with desired products. When you take time to socialize with your customers on the second-biggest spending day of the year, you can gain vital insight on what's important to them. That's a big step toward increased profits, especially for small businesses, who tend to struggle to keep up with the big corporations.

Anti-Valentine's Day Cards – Courtney Scharf Reveals Her Favorite Holiday-Hating Greeting Cards
Take advantage of every opportunity you have to make that connection with your existing and potential customers. It helps get your name out there by generating brand awareness and it shows the personal side behind the company, which builds trust between you and consumers.
What is your business doing for Valentine's Day 2013?