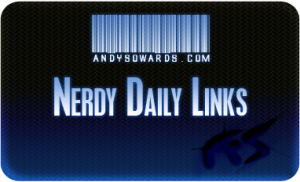 Its Tuesday, and I have had a crazy week. As most of you know My Father was in a Motorcycle Accident last week and nearly lost his life. Its a miracle that he is alive and recovering slowly but surely. I appreciate everyones thoughts and prayers during this time, Your support means the world to me. I am slowly getting back to work on things and still visiting my father in the hospital as much as I can. My Mother and Grandfather are watching him throughout the days and weeks that are coming. Todays post is a warm up and I hope you find something that you need! Hope you enjoy today's post and pass it to a friend! Thanks everyone for all the love and support, I appreciate you all! Now Get your Daily Nerdy Web Development/Design Links!!
Web Development/Designer Resources, Inspirations and Entertainment!!
Interesting new VisitorContact – Fast Catchy Contact Forms

Very Nice Photo Gallery & SlideShow jQuery Plugins

Very Inspirational illustrations and Images!

Inspirational collection of Paper Made Websites!!

Awesome CSS/JS Coding Solutions

Awesome Inspirational Portfolio Designs!

Fantastic Pagination Style Resource

Fantastic Reflection Photography

Fantastic Fonts!!

Cool feature on iPhone reminder app

Awesome HTML 5 Cheat Sheet PDF

This is kinda cool

AMAZING SAMURAI VODKA BOTTLE!

Fantastic WordPress Tutorials!!

Great Tools for Test Preps

Twitter Accounts Get Suspended

Amazing Contact Page Designs!

A Clever Read

Great read – one all freelancers need to read!

Awesome Brushes!!

These are fantastic Photoshop tutorials from the week!

Fantastic Post Apocalyptic photo Manipulation tutorial

facebook trying to be like twitter eh?

Stunning Images from Space of the Earth

Happy Birthday you useless piece of Junk

Interesting Script that turns your forms into 'Nice Looking' Forms 🙂

Awesome Plugins that Increase Search Engine Ranking!

Awesome Fantasy Car Atmosphere ad tutorial

Awesome stuff from the web this month!

Really? Font changes coming? Interesting

Interesting usage of Aviary

Cool Cross Browser Testing site – supposedly faster than browser shots

Fantastic iPhone App web designs!

Great things that Web Designers should know

Great tutorial for Turn-by-turn directions with Google Maps API

Awesome 3D Typography!

Awesome T-Shirt Illustrations! Inspirational!

Fantastic About Us Page Best Practices and Examples!

Awesome Graffiti! Inspirational!

Fantastic Textures!!

Awesome Mind-Mapping for Free!

Awesomely simple Tabs!