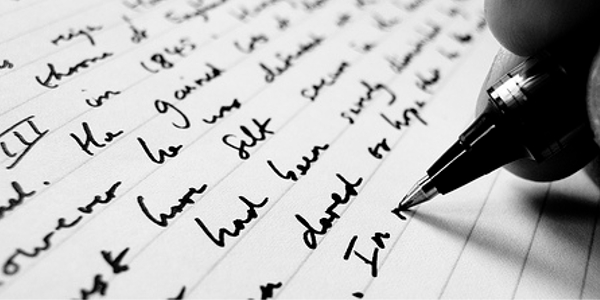 The idea of business blogging is not revolutionary—many businesses have active blogs. Unfortunately, not many business blog with purpose. Having a business blog is not like having a personal blog; when you decided to start a business blog you need to keep the bottom line of your business front and center. If you're not ready to blog with your bottom line in mind, then you aren't ready to have a business blog, and should probably just stick to personal blogging.
Sound harsh? Not when you consider the fact that many businesses waste valuable, billable time maintaining a business blog that won't ultimately help the business. Before I dive into what makes a great business blog and how to get there, if you're a total newbie to business blogging and have no idea where to start, check out the simple guide to business blogging below: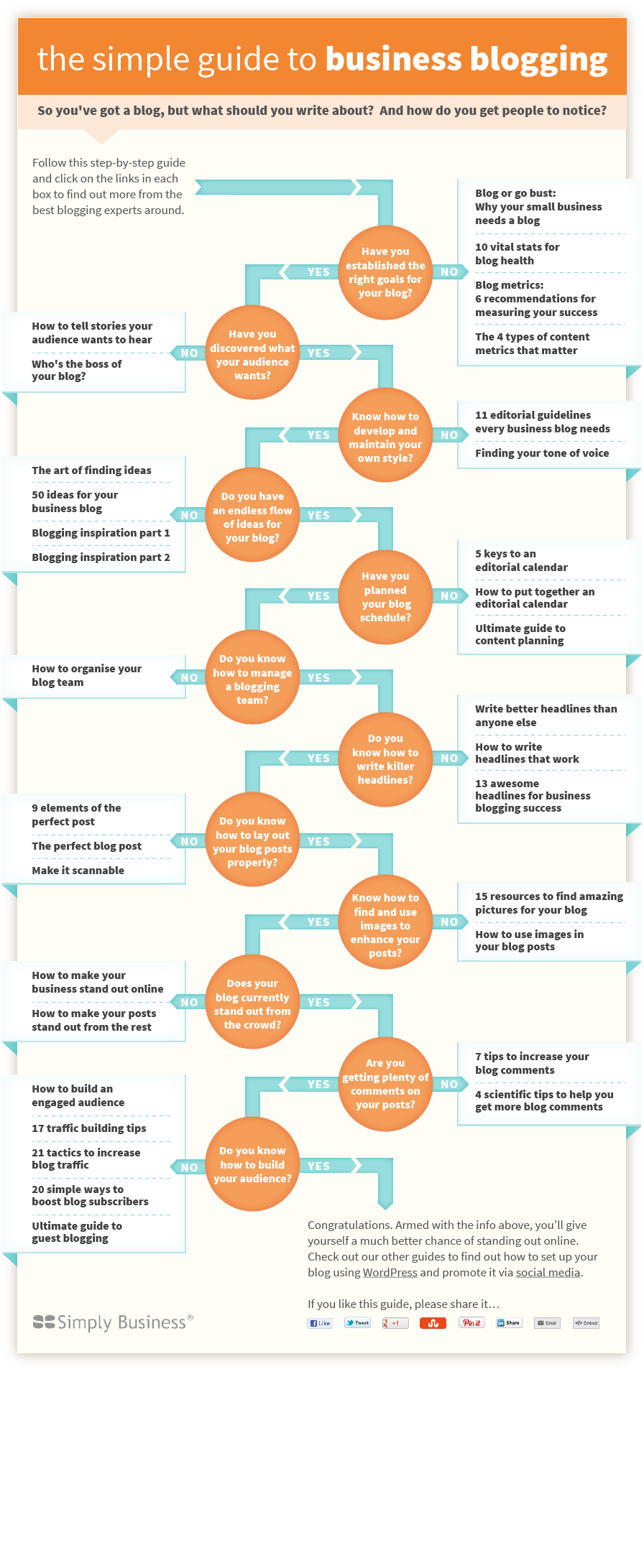 Click image to open interactive version (via Simply Business).
What Makes a Great Business Blog?
Encourages Dialogue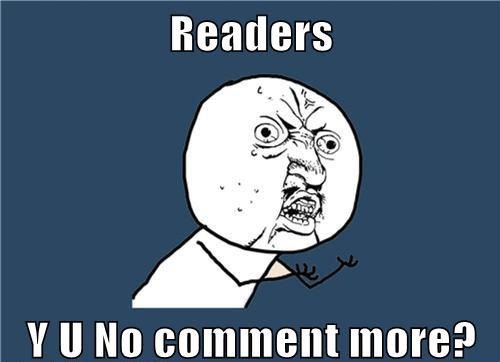 How To Get More Comments On Your Articles
The keyword here is dialogue, which means there is more than one side to the conversation. A blog that's overly self-promotional is the equivalent of a totally one-sided conversation. Your business blog should never contain the same content as your advertisements, because people won't read it (when's the last time you sat down to watch 30 minutes of commercials instead of your favorite TV show?).
Your business blog should be about not only your design projects, but the issues your business is passionate about, design trends and principles you find interesting, and information your readers will find useful and interesting (something like tutorials and photo examples).
Encourage your readers to engage in the dialogue by commenting on blog posts, asking questions, and sharing examples of their own work or interesting trends. Make sure that someone is actively communicating with your readers in this way—respond to their comments, questions, and shares; otherwise the conversation stops and readers will assume you're not interested.
It's Personable
People trust brands they feel they are a part of or can relate to. Humanize your brand by creating a personal-feeling blog. Use language your audience is going to understand (a large part of this is identifying who your audience is, and where they are in their technical understanding).
Consider personalizing your brand by putting the people behind your business front and center. Bring your readers behind the scenes and introduce them to your staff. You can include photos, interesting facts about each employee, or nicknames—the idea here is not to highlight their professional roles, but who they are as people. This allows for a greater level of transparency with your customers, and gives them the feeling of being an "insider."
Has Great Content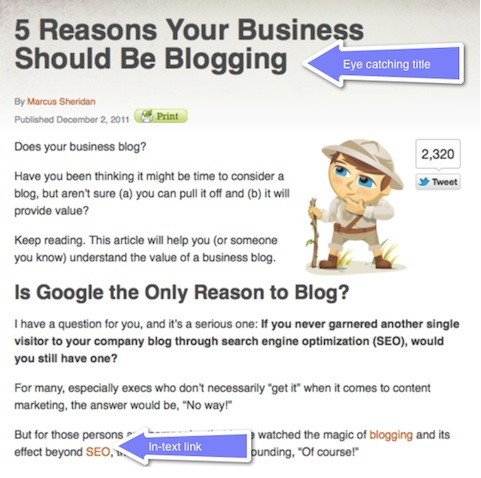 26 Tips for Writing Great Blog Posts
Great business blogs have great content. Successful business blogs provide their readers with something, often one of these:
Entertainment
Information
Education
Tutorial/"How to"
Opinion
Humor
People read blogs because they want something, whether that's technical knowledge, a laugh, or a question answered. A business blog is not a time to mess around; people will not keep reading your post if it doesn't give them anything. Always put your audience's needs first when you brainstorm topic ideas. Ask yourself what would your audience would want to read and why.
How Do You Build a Great Business Blog?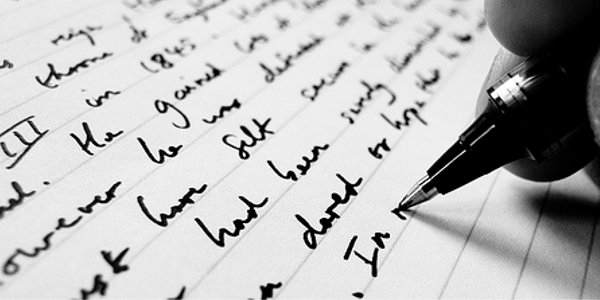 5 Practical Tips on Building a Successful Blog
Find Your Niche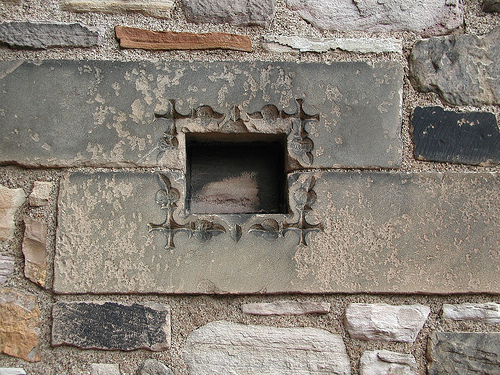 Why Niche Blogging is Better than General Blogging
Having a business blog can help you position your brand as an authoritative resource in your market. To get authoritative resources out to your audience, you will first need to build yourself a platform from which to do so. No one is going to believe what you're saying just because you have a blog.
You need to build your street cred, and to do that you need to claim a niche in your market. Analyze what your competitors are doing in order to see what the gaps are in your market which you can fill. Is there a lack of technical design tutorials? Or are there too many design blogs that use technical wording which alienates newbies in your field? Are there any design blogs that make great use of video?
There is a whole slew of questions you can ask yourself in order to evaluate the gaps in your market. Once you identify those gaps, cover them, and don't be shy about it. Claim this space and make sure your readers know it.
Get To Know Your Audience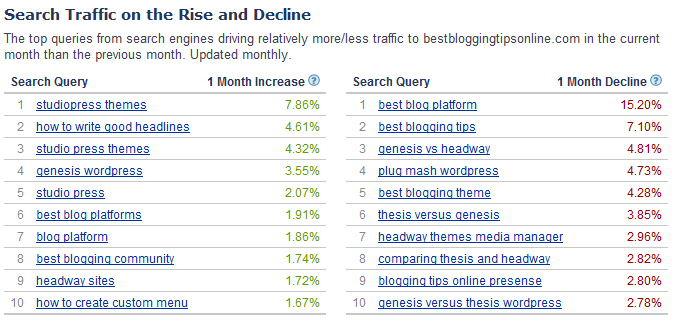 How to Understand and Keep Your Blog Audience
You can only create great, relevant content if you know what will be relevant to your readers. Ask your readers for feedback, questions, comments, and what their needs are. Network with your audience at prominent or local conferences in your field. You can also ask your customer service team what customer FAQs they most recently come across. This can help you identify what questions your audience is asking.
Next, you need to tailor your content to answer those questions, needs, desires, and interests. You have to be totally in tune with your audience in order to do this, which requires some work, but if you provide exactly what your audiences wants, you will create brand loyalty and trust, while building your community.
Establish Your Voice And Style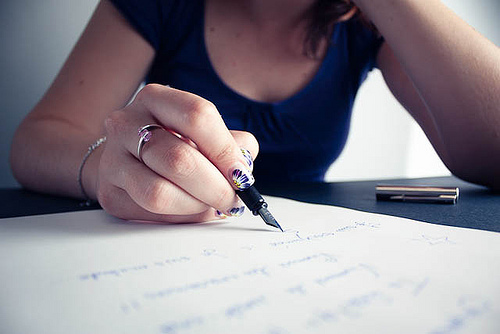 How to Develop a Distinct Writing Style as Blogger
Your voice and writing style is hugely important to the tone of your blog. Your tone can help you stand out from your competitors and give your readers insight into your personality. Your tone of voice should reflect your brand's goals, ideals, and values. Sit down with your team and brainstorm a list of words that you feel describe the tone and attitude of your company.
Once you narrow down your voice, you need to have a discussion on what you want the style of your blog to be. To you want to be academic in style or more approachable? The style of your blog will be reflected in everything from its design to headlines. Any team members who write for your blog need to be aware of tone and style goals.
Take Aways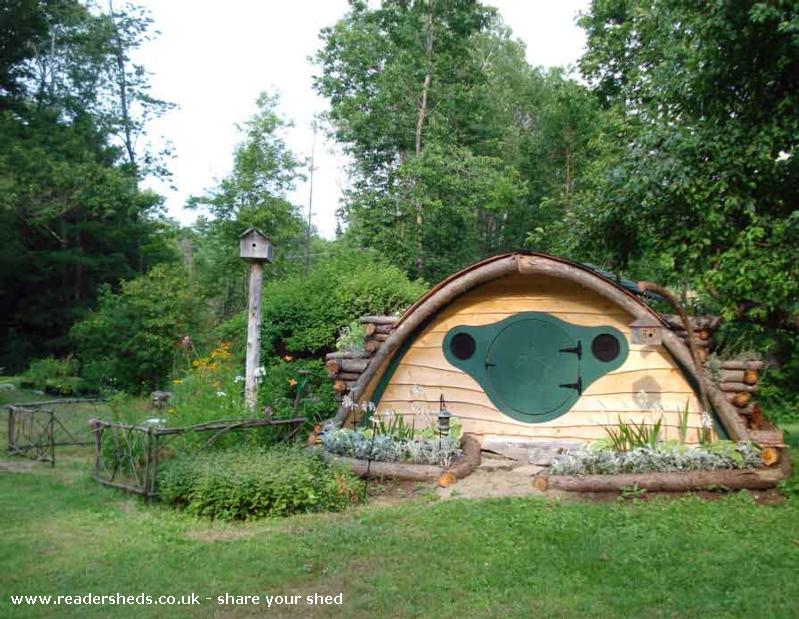 Companies in "Boring" Niches Creating Great Content (examples)
Don't start a business blog unless you're ready to blog with purpose, because there is no sense in blogging for your business if it's not going to grow your bottom line by creating brand credibility, loyalty, and trust. Check out other successful design blogs, and evaluate what you do and don't like about them to see if there are any lessons learned for your own blog.
Having a business blog is not an exact science, because your readers' needs will change. Be prepared to quickly adapt to changes in technology, trends, and audience shifts.