We have a winner!! (and an extra bonus for everyone!)

Hugo Gerson Loayza Yaringaño

Congratulations to him for winning! And Thank you everyone for participating in this contest!

BUT WAIT – THERE IS MORE! As an extra bonus for my readers Tom (the founder of FanExtra) wanted to offer you guys a unique discount for his members network.

Remember, the FanExtra network gives you access to over 2000 quality design resources, as well as weekly advanced Photoshop tutorials (with 59 already in the course library!)

If you go to the FanExtra sign up page and enter the coupon 'andysowardsrocks' under the coupons field, then you can pick any membership plan for 50% off! This includes all recurring payments, which is something Tom has never done before. This means that if you choose the $9 per month option, you'll only be paying $4.50 each month!

This is not an offer that he can give out permanently, so he has limited it to the first 5 people to use the coupon 'andysowardsrocks'. After the first 5 people sign up the coupon will expire and you will not longer be able to take advantage of this awesome discount.
Today we are teaming up with our good friends over at PSDFAN to give one of you guys free access to their membership site FanExtra!
What is FanExtra?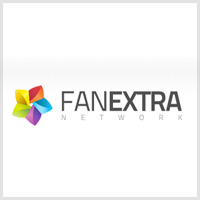 FanExtra is a popular network of tutorial websites for creative
professionals. They also offer an awesome members area, full of super
high quality resources.

There are currently over 2000 resources ready to be downloaded. Unlike
some other sites that offer 'item bloat', FanExtra has high quality
control standards, and only offers the highest quality designer files
to their members.
What Do I Get?
one incredibly Lucky Loyal Visitor will win a 12 month membership to FanExtra

Inside FanExtra you will find:

226 Tutorial Source Files
58 Members Only Tutorials
431 Vector Designs
331 Quality Icon Sets
432 High-Res Textures
459 High-Res Brushes
6 Designer Discounts
36 Photoshop Patterns

Browse all FanExtra member files

If this wasn't enough, you also receive access to all resources added during your membership term.
How Do I Get It??
Simple!!!!!
Just leave a comment down below (leave your name and a valid email address) with why you need this membership so badly! Best answers will be put in the random drawing for who gets the prize!

That is it! So Simple! Just leave a comment to enter!

This contest will be running for the next week – It Ends on June 29th, 2012 at 5PM EST – All entries must be in before then – we will tally the results and post it here the following day and will contact the winner.

Good luck!!
You like this? Don't forget to follow us on twitter @andysowards and like us on facebook @andysowardsfan! We are also on that Google Plus & Pinterest thing.