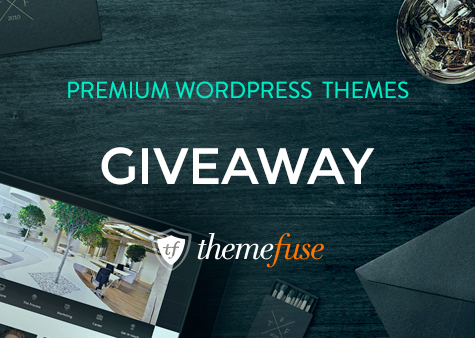 Chances are you've probably heard of ThemeFuse. The folks over there have developed a reputation as being the best company creating premium WordPress themes. That's why it's such big news that they are putting three WordPress themes up for grabs! Those three readers lucky enough to win will have a lot to be excited about.
If you use WordPress for your blog or site, you need a theme to make it stand out. With ThemeFuse, the quality and the style they offer are unrivaled. Anyone lucky enough to walk away with a premium theme of their choice will definitely see a big change in how their site looks and functions and the way others see it.
We are offering 3 vouchers. Here's all you need to do:
1) Drop a comment here. Let us know where you're thinking of using the theme if you happen to be one of the three who win.

2) Let your Twitter followers know by tweeting: "Win a free copy of @ThemeFuse #WordPress Theme from @andysowards (RT to Enter)." or click here to tweet!
Check out these examples of the awesome WordPress themes brought to you by ThemeFuse.
Welcome Inn
Have a hotel website but need WordPress theme for it? If so, you'll absolutely love this one. It includes two different flavors: spa and ski resort. You get both, so choose the one that works best!
Just Married
A WordPress theme for a wedding site that is as functional as it is user-friendly. Any lovebirds looking to get married will definitely be attracted to this one.
Medica
Perhaps the best WordPress theme for a medical site, doctors and physicians of all kinds need this one for their website.
Evangelist
A church WordPress theme that is warm and friendly, this one will be perfect if you're trying to build a site for your church, prayer group, or religious organization.
Interakt
A contemporary web presence for all types of agencies, corporations and businesses as well as creative studios. They will get a lot of use from this one.
Tapptastic
A responsive theme for your WordPress made for smartphone developers who want to promote their mobile apps for the iPhone, iPad or Android.
ThemeFuse has just come out with a new service thanks to their partnership with a well-respected hosting company. The company now offers hosting that comes with a free domain. They even handle the whole setup for you. This means that your entire site is built and live within a matter of minutes. Learn more about this awesome product.
Getting a shot at this giveaway is simple enough. You can jump in right now and become one of our three lucky winners. Just imagine all of the things you could accomplish with your new theme.
Stay tuned because next week, we will announce who the winners are!