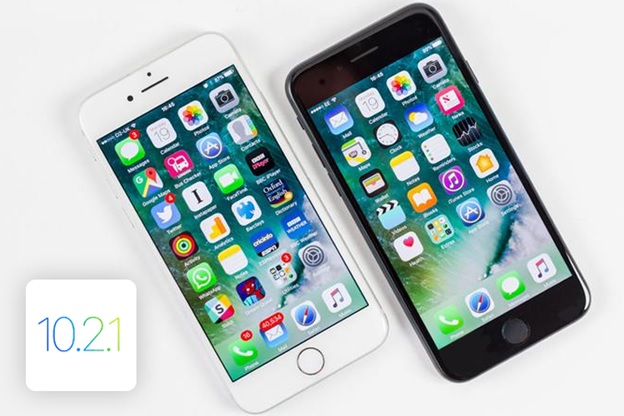 You don't need to be a hacker to snoop on someone's iPhone. There are alternatives available and among the many, I happened to find Xnspy. It's a spyware app for iPhone that I just recently tested on my iPhone 7, of course. As I was testing this spyware app for iPhone, I installed it on my own smartphone instead of anyone else's to see how it works.
Most of us iPhone users aren't able to use such software because they require jailbreak. But fortunately, Xnspy doesn't require a Jailbreak. But if the device that you want to monitor already has been jailbroken, you will need Xnspy's Jailbreak version then.
In case we are dealing with an iPhone without jailbreak, you don't really have to install the app. You just need to download it and configure the iCloud backup. As you pay for the subscription and download the Xnspy, the company emails you an activation code and you set the login credentials. After this, you have to configure the iCloud backup on the target device. The company sends you a detailed guideline on how this is done once you download this spyware app for iPhone. It's a simple process. For the jailbreak version of Xnspy, you have to follow the iOS installation guide provided.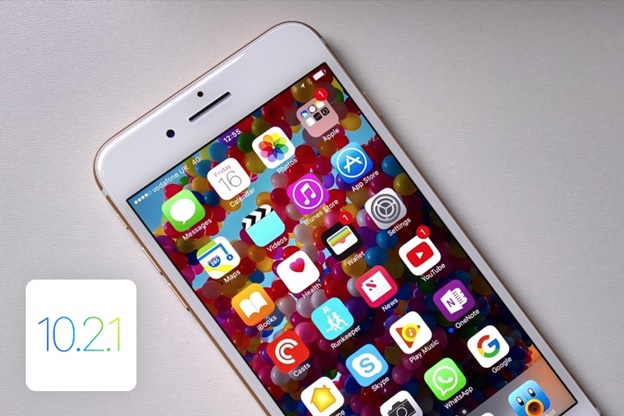 After you are done configuring or installing Xnspy, the next move is to log into your web account on Xnspy's official website. The app will ask you to enter the iCloud credentials of the target device and then it will start doing its work to transfer data from target iPhone to the Xnspy dashboard. I gave the app 24 hours to get all the data transferred. The next day, my dashboard displayed everything that was on my iPhone 7.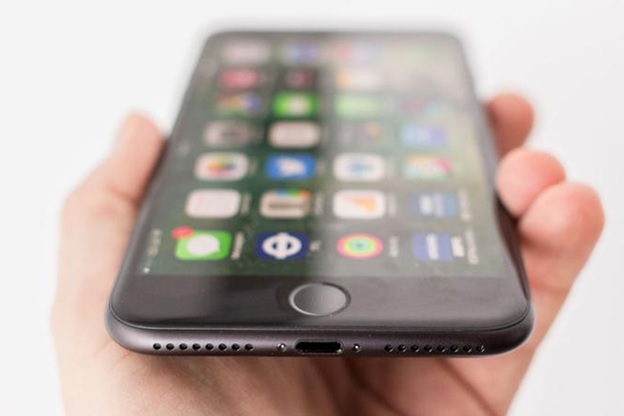 I know all this sounds intimidating but it's not that hard. Just follow the instructions as everything is pretty easy. Plus, you just have to configure the iCloud backup once. After that, whenever you log into your account, you simply have to enter account credentials.
Features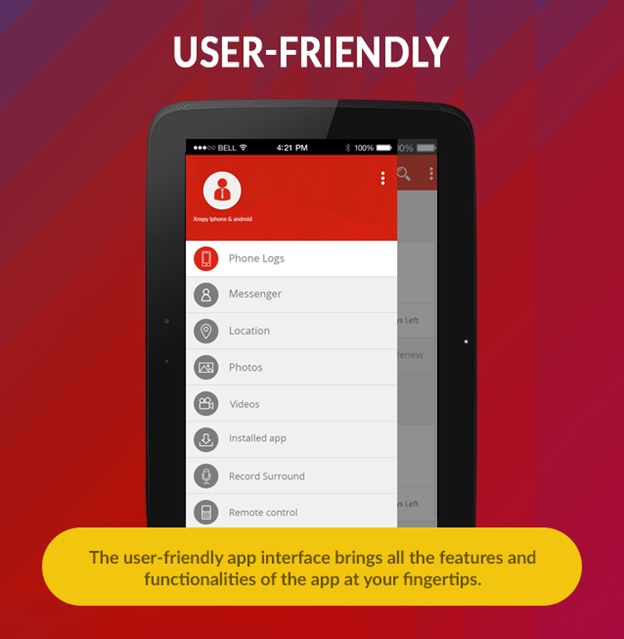 You must be wondering what this spyware app for iPhone does. Let me share some of its interesting features with you:
View call logs.
View all the sent and received text messages.
Access the instant messenger chats and multimedia (Facebook messages, WhatsApp messages, Viber messages, Instagram messages and photos, Kik messages, Tinder messages and Skype chats are included).
Track the GPS location (current location, use geofencing, set alerts on a specific location, track location history).
Email monitoring and checking online activities (you can check the emails sent and received, monitor the web browsing history, bookmarks and set alerts on specific words).
Record phone calls and surroundings (record and listen to phone calls, and record and listen to phone surroundings).
Remotely control the target device (lock the phone, view the apps installed, wipe any data remotely, block an app, take live screenshots).
View photos, videos and calendar entries made in the target device.
 Getting started with Xnspy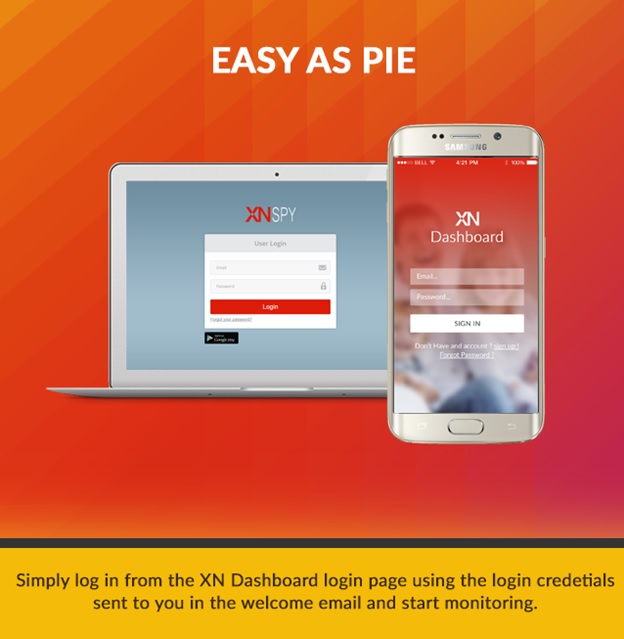 Logging into the app takes you to an easy-to-use interface. I simply had to navigate through the tabs to access the information I was looking for. For example, if you want to check the phone call log, then from the dashboard menu, click on 'Phone Logs' tab and then select the 'Calls' tab to see the call history. I was able to see the contact names, phone numbers, time and date stamps of each conversation and the duration of the call too. I doubled checked the details from my iPhone and found it to be exactly accurate.
Pricing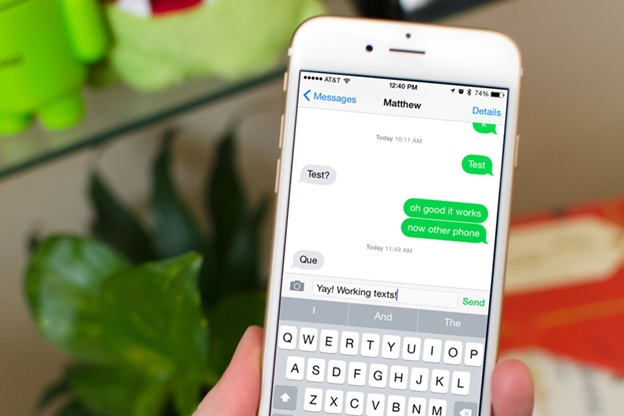 The price of Xnspy is pretty affordable as compared to the other iPhone activity monitor software applications. Its Basic Edition costs $8.33 a month and the Premium Edition costs $12.49 a month.
Performance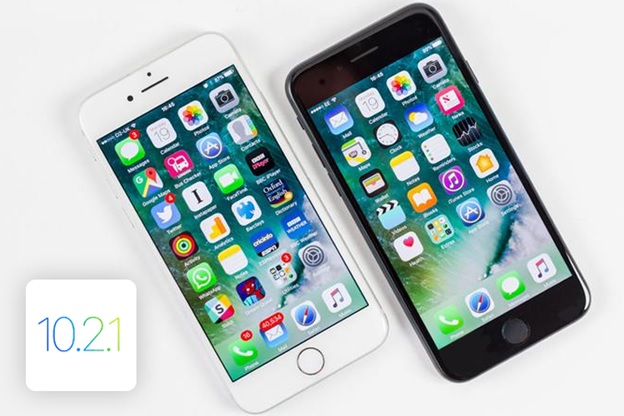 Xnspy is pretty good at its work. It didn't take a long time to pick data from my phone and it accurately does what it says. This is a problem with many apps but I didn't experience it with Xnspy. I didn't use the app for a day to see if it still creates a backup. It was nice to see that this spyware app for iPhone was consistently doing its work (as long as my iPhone 7 was connected to the internet).
Conclusion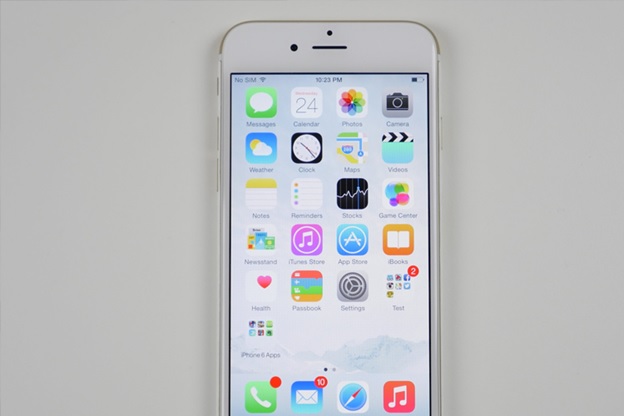 The price of the app is reasonable as compared to its features and performance. One thing I didn't admire about Xnspy was that there is trial version of the app. You will have to buy it to experience it.
Features: (4 stars)
Interface: (4.5 stars)
Performance: (4 stars)
Price: (5 stars)
Summary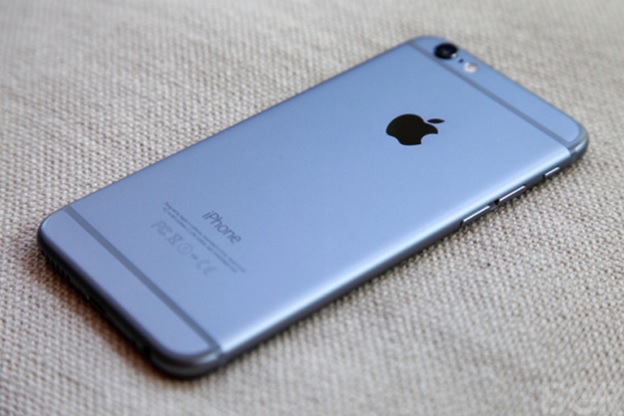 If you want a spyware app for iPhone that lets you snoop on someone's phone without getting caught, Xnspy's is recommended. The price is great, the features are pretty much what people are usually looking for and it's easy to use.