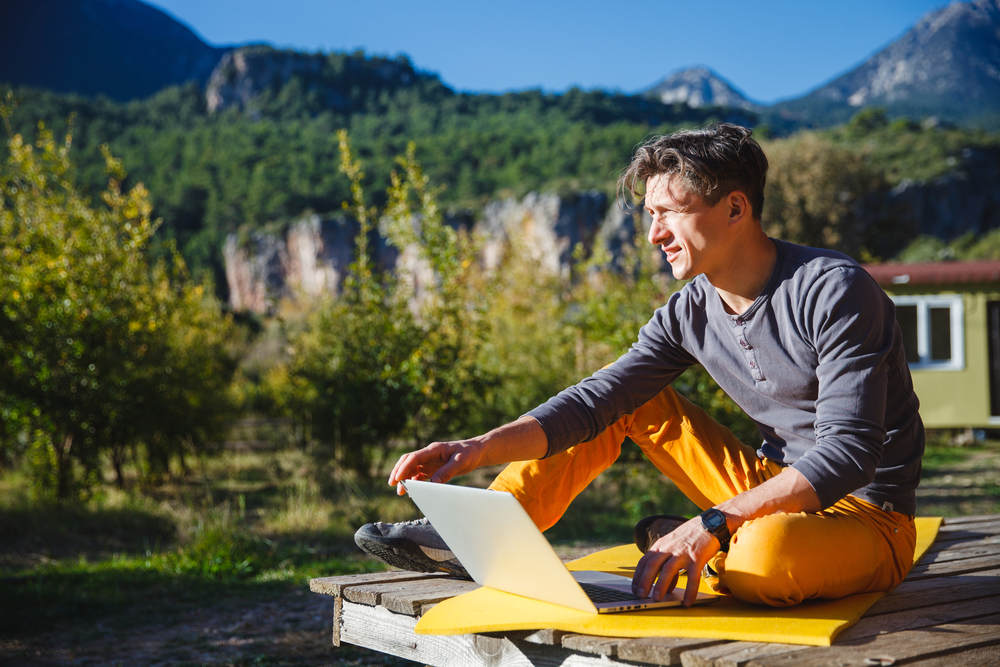 No matter the field you work in, communication is essential for getting things done. And written communication is often the greatest challenge that an individual, group, or business faces in creating and delivering clear and complete messages.
If you need careful and thorough professional-quality writing, you have likely considered hiring and outside communication expert to help you. But finding the right writing professional for your specific needs can be overwhelming when there are so many options to chooses from when you search for freelance writers online.
To help people like you match with the best writers for your specific writing needs, we've assembled this list of the three best websites for hiring freelance writers online.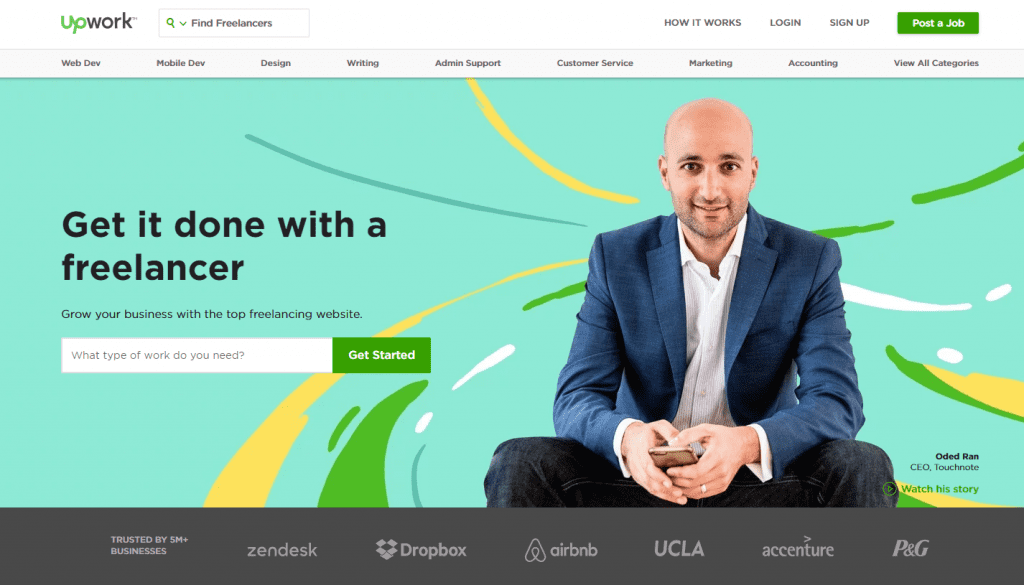 UpWork bills itself as an online service to match freelancers with the individuals and businesses who need their services. To get matched, someone in need of a service posts a listing for a job, detailing its scope and what needs to be done. "Our search functionality uses data science to highlight freelancers based on their skills, helping you find talent that's a good match," the company says. Using computer algorithms, the site matches you with professionals whose resumes are a good fit for the project. This is a fast and effective system for finding the talent that really wants to work with you on your next project. However, there are a couple of downsides to relying on UpWorks' algorithms to find your match. First, UpWork services a number of different industries, so they are not dedicated exclusively to professional writing and editing services and therefore may not have the subtle and detailed understanding of writing that exclusively writing oriented services might. Second, UpWork does not screen its freelance members beyond verifying their email address and their feedback from past projects. Consequently, the employer often must do extra work to ensure the writer will be a good fit for a specific project.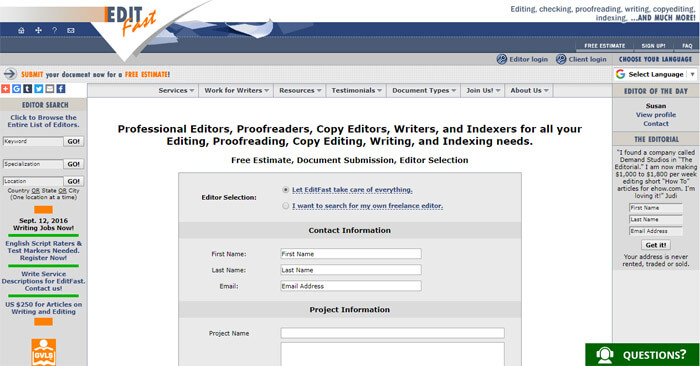 By contrast, EditFast.com offers a greater level of assurance that the professionals you work with will be a good fit, but the consequence is that the process can be less speedy than when computer matching provides instant results. EditFast promises "professional editors, proofreaders, copy editors, writers, and indexers for all your editing, proofreading, copy editing, writing, and indexing needs." The company works exclusively with writing services, and as a result it has a strong understanding of what makes writing and editing services useful for their clientele. The service offers two distinct options: They have a full-service option where EditFast will identify a writer or editor and shepherd your project through to completion. They also have an independent option where clients can search their roster of vetted writers and editors to identify potential matches. The company tests all of their editors for quality, and they supervise the writing services they provide to ensure that every document meets quality standards. However, the downside of EditFast, as the name implies, is that they focus more heavily on the editing of existing documents (up to and including complete rewriting and revision) and may have few options when a client is in need of complete writing from scratch.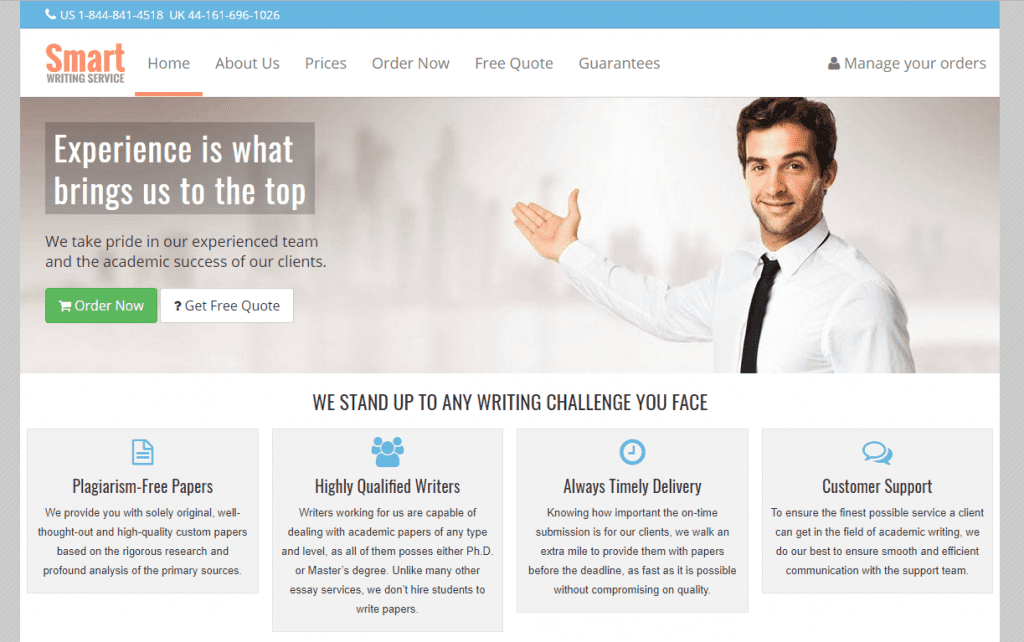 SmartWritingService.com combines the best of both worlds by matching clients to qualified and fully vetted writers who specialize exclusively in their areas of expertise. This service fully evaluates all of the writers on it roster to guarantee that they are native speakers of the English language, holders of advanced degrees in the fields they write about, and fully experienced in the types of writing they will produce. When you work with SmartWritingService.com, you'll see that quality and customer care go hand in hand. Here you'll find that the efficiency of the digital age is supplemented by a human touch that matches your project to the writing professional who has the best combination of education and experience to complete the project to the highest specifications. SmartWritingService.com can handle any type of writing, but its specialty is academic writing and editing services at the high school, college, university, graduate, and postgraduate levels. Like the other services on this list, potential clients provide a description of the project they need written, but this service does not share identifying details or make them available to anyone other than your chosen writer. As a result, your privacy and security are guaranteed.
Whichever service you choose, remember that professional writing services can make a massive difference in the quality of the written materials you use. Having an expert eye work on your project is always a net plus!