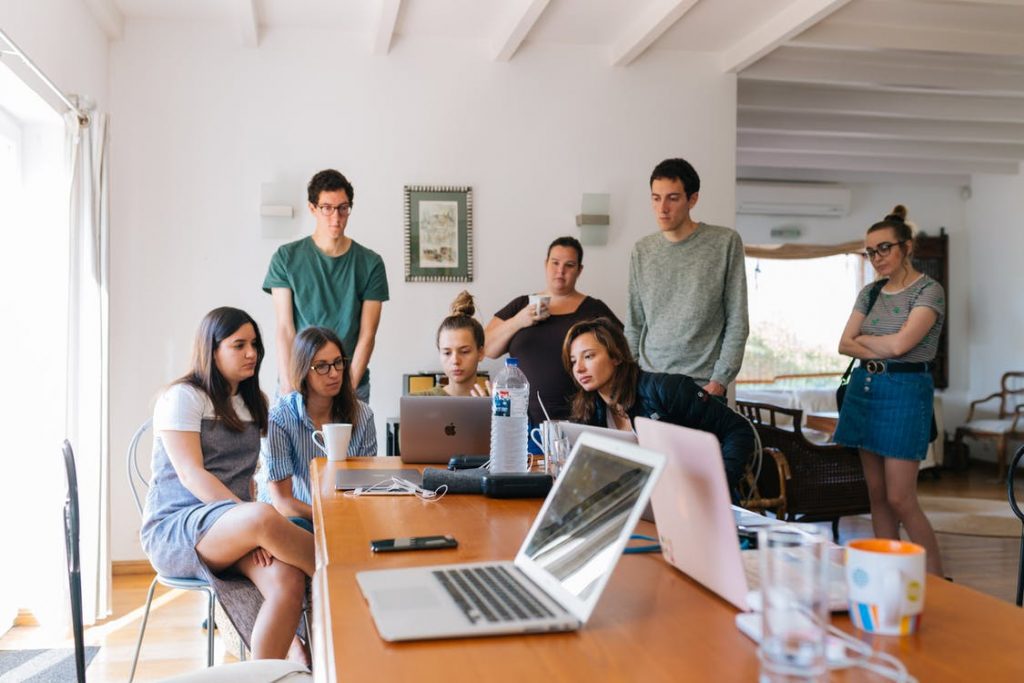 Whether you're selling services or products; getting an income online can be a lucrative method to business success. There's plenty of healthy competition out there, so you need to ensure that your company is standing out from the rest and drawing in new traffic each week. Your talents will lie in your creative work and processes; however, for your startup to continue to grow, and succeed in a competitive market; you'll need to ensure that every area of the business is running as smoothly as possible.
Navigating your creative startup through to success is a challenging but rewarding journey. Here are some tips to help you along the way:
Have a clear vision. What do you want to achieve with your startup? What problem are you trying to solve? What makes your startup unique? Having a clear vision will help you stay focused and motivated on your journey.
Do your research. Before you launch your startup, it's important to do your research and understand the market you're entering. Who are your target customers? What are their needs and wants? What are the challenges they face? The more you know about your target market, the better equipped you'll be to create a product or service that meets their needs.
Build a strong team. No one can succeed alone. When you're building a startup, it's important to surround yourself with talented people who share your vision and passion. Your team will be your biggest asset, so make sure you choose them wisely.
Be prepared to fail. Failure is a part of the entrepreneurial journey. Don't let it discourage you. Learn from your mistakes and keep moving forward.
Never give up. Entrepreneurship is a marathon, not a sprint. There will be setbacks along the way, but don't give up on your dream. Keep pushing forward and eventually you will achieve success.
Here are some additional tips that may help you navigate your creative startup through to success:
Be persistent. Don't give up on your dream just because things get tough. Keep working hard and eventually you will achieve success.
Be adaptable. The market is constantly changing, so you need to be able to adapt your business accordingly. Be willing to change your plans if necessary.
Be creative. Don't be afraid to think outside the box. Creativity is key to success in any business.
Be passionate. If you're not passionate about your business, it will be very difficult to succeed. Make sure you're truly passionate about what you're doing.
Navigating your creative startup through to success is a challenging but rewarding journey. By following these tips, you'll increase your chances of success.
Investing in the right areas will help your company to flourish, and you'll have a bright future in the creative business world. The following are some areas to consider, that may not have been at the top of your list when you started out but will help to point you in the right direction and keep your business running as seamlessly as possible. It's time to ensure that you're navigating your small business to a bigger a brighter future.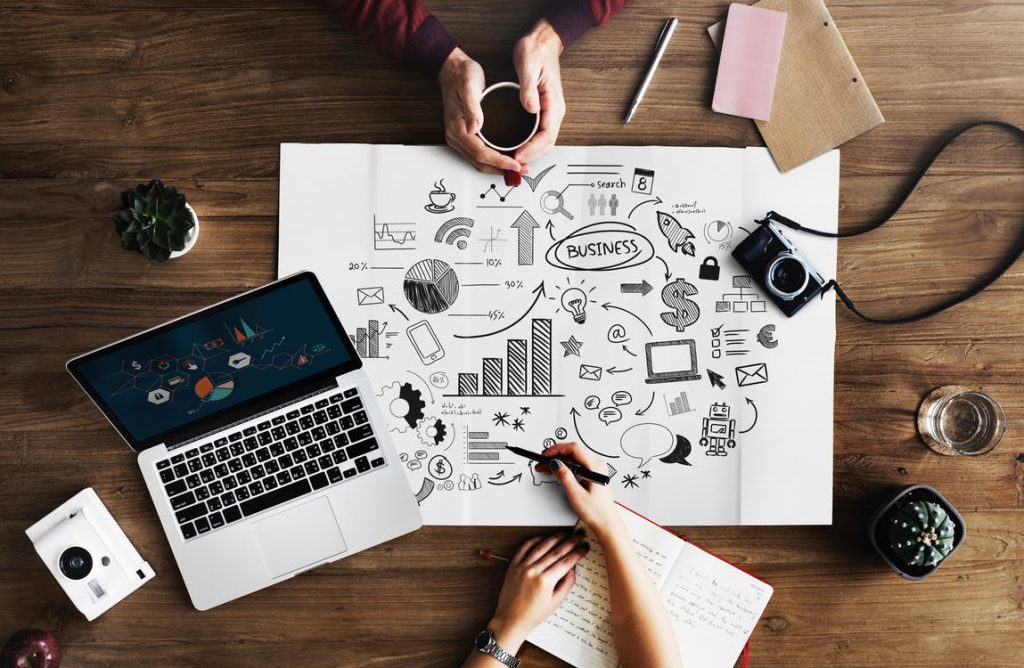 Getting The Word Out More
Your business is going nowhere if nobody hears about it; so push it into the view of your target consumer audience, and let them know that you're open and ready for customers to arrive. Attract your shoppers with what you offer and a strong brand identity; they'll buy into your personality and ethics just as much as they will into your products, so don't be afraid to tell them what you're all about. Strengthen your brand ID with your story; tell people why you're doing or selling what you are, and how you got here.
Consumers enjoy investing in services and products that carry a history and a process with them; you can build a loyal following and a lot of customer trust if you're clear about how you do things and where you source from. Look into ways to promote your brand: whether it's items with your logo on from companies that do custom printing, or hosting an event with edibles in your brand's colors; it's time to think about what will appeal the most to your audience.
Keep Impressing Your Visitors
Once you've got the word out there about your business; you want people to be impressed once they've arrived at your online door. Don't let your potential consumers down with a poorly designed website, that's difficult to navigate; invest in the design and flow of your site, so customers will stay put and return to shop another day. There are plenty of companies that are worth checking out and will be able to help gear your website towards your identity and what your consumers will expect.
Check out what the competition is up to as well; never copy, but use them as inspiration so that you can better understand the market and what patrons expect. Check out the benefits of knowing what your competitors are up to and start making your list of changes.
Be Ready To Make Changes
Whether it's through apps or a website on a tablet; your potential customers are likely to check out your site when they're on the move. Therefore, your business needs to look great on multiple platforms and be responsive so that wherever a person is looking at your content; it looks top notch. When you're investing in the design of your website and branding; make sure that you work across every screen, and what you're putting out there can be seen clearly and navigated with ease.
Remember that you're the voice behind your business; so talk to your customers as you'd want to be spoken to. Give help and advice where needed, and be consistent in your content and engagement; you'll exceed whatever business goals you've set yourself online and will have created a place people look forward to visiting on the regular.
Developing A Dream Team, No Matter What The Size
Aside from a decent cup of coffee each morning; your team members will need you to encourage and motivate them to fulfil their job roles so that they can keep pushing your business forward. Investing in courses, networking events, and talks for your staff, will help them to see how important they are to the company and they're more likely to work hard and respect your business.
Your staff members are the key elements to your brand's machine, so making sure that they're qualified and happy in their roles is a smart choice. Regular team meetings, along with one-to-one catch-ups, are the perfect way to gauge how the office or studio is feeling and what can be improved. Be constructive with any criticisms and use incentives, so that targets will be met and company goals can be exceeded. Treat your employees as a vital part of your business, and they won't disappoint you.
Stay On Top Of Your Finances
Now that your team are tip-top and working to their best ability; you'll need to fine tune the financial side of your business. Numbers and accounting can feel like a struggle for the creative mind, so it's important to know when and where to invest in professional help and expertise
It's always best to use you business assets, rather than your personal ones like your home, to invest back into your company, so make sure you seek the right company who can deliver a speedy resolution when you need to pay out for something. During your business's fledgling year; you'll need to ensure that everything is paid on time and relationships become strong, as these will continue to be the backbone of your company and its success.
Think Hard About Your Strategies
The first year of your creative business is the best time to invest in expert help when you need it. Keep doing what you're great at; the creative side of the company. But, know when to pay for a professional and outsource business processes so that you can keep afloat and progress into your business future with ease.
Whether it's finances as previously mentioned, or marketing, or consumer research; spending your money in the right areas will set you up properly, and you'll have the advice and information in place for the future of the brand. Take a look online for some of the areas of your business to bring in outside help and advice. Spending your time and money wisely should be a habit so that the first year of business becomes much more ahead.