These days,so much is done is online that I am not even sure that as a society we could cope without the World Wide Web. If you think about how your own day is structured for a moment, how many times will you check your phone apps, log on to your computer for emails, or see what friends are up to? If we want an answer to a question it seems like the most natural thing to do is just to type it into Google or ask Siri. The access is there, right at our fingertips. We order food and clothing online, we seek reassurance about bookings we have made for holidays or restaurants, we check in with our friends or share our thoughts. Could you imagine a world without the internet?
I think this is why there has been a sudden surge of online businesses coming through the ranks. A business, probably started up from home, that is solely online through an ecommerce website, social media sharing and online content. It is one of the easiest ways to take a vision you have for a business and make it a reality. However, as it can be an easy way to start up a business and have an idea explode onto the market, you won't have been the only one to have thought an online business is the right resolution.
Ideas may be different, actions very similar, which means that now the online world is saturated full of websites trying to sell you something, advise you on something or provide a service. There is nothing wrong with choice, as a consumer, this is amazing news. But you want your business to be seen, you want your business and ecommerce store to be the one of choice in your industry and niche, so how do you achieve that? I wanted to share with you some of the hacks to help you make your online business thrive.
Do not overlook the importance of how your website looks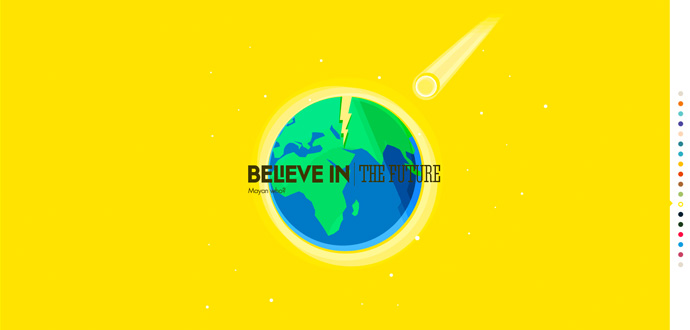 5 Web Design Tips to Have Viewers Stick to Your Website Like Bees to Honey
An online business in theory means that your website is your store, your online shopfront to draw customers in to read your content, make purchases and perhaps even create account for future dealings. Imagine for a moment that you are walking down a high street, a high street selling trainers and nothing else. You need trainers. But which store would you go into first? Possibly the one that looked the most appealing. A high street store will have an excellent window display, will have what they do across the front, will showcase offers in the window and appear inviting. You need to follow the same principals with your website. Customers want to be drawn in to your ideas, your vision, but like anything, they can make a snap judgement and a first impression counts for a lot.
If you are really unsure on how best to design your website then a web developer or an agency could be the best way to go. You might also want to think about your branding at this stage, your logo and how that comes out on the screen. Your website may not always be used on a desktop version of a computer. People use tablets and smartphones for ease these days so a great tip would be to ensure that your website is mobile friendly.
Do you have a business profile on Google?
Google is by far one of the biggest search engines people use these days, and if you are a regular searcher on there, if you happen to be searching out a business you are guaranteed to be presented with the Google business page at the top of your search results, possibly even before the website address. This is where information is stored such as address or location, opening hours, and business description.
Claiming your own business profile on there is an excellent way to ensure that you have more grounding on Google, and can help when people are searching out specifically your business. You can put as much out as little on there as you want, but a general description and website URL could be the starting point. This could also be expanded upon as your business grows.
A blog can really help with eye catching content
A blog running alongside your main website is an excellent idea to help raise awareness for your business. On the one hand, it can really help with keywords and search engine optimisation, which we will cover later on in the article. But it can also help in terms of drawing attention to your business, being informative, and drawing people in. A blog essentially would be blog articles that you share directly, and the catchier the content, the bigger following you could create. We all love things like "how to" or "this can help" articles, and so combining that with your business and what you do means that the content you create is both going to be informative and interesting to the consumer, making them more likely to visit the main website.
A blog can help you appear in search results, and linking directly back to your main business page is going to be helpful. It can be a separate page on your main domain, or you could create a new domain and site specifically for your business blog. The choice is yours.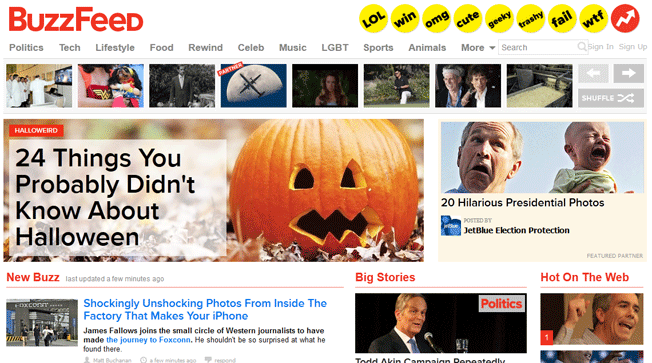 Tips on Writing a High Quality, SEO Friendly Blog Post
Invest time in a search engine optimisation strategy
Search engine optimisation is important for any online business to thrive. It is one of the easiest ways that you can ensure that your business is seen in what can be a hugely competitive and saturated market. As we have mentioned earlier, people tend to type in questions or words into google and be presented with web pages that could be the answer to that initial question. The idea would be that you will have filled the content on your website with the words you would associate with your business, and when someone enters that word into Google, that your website would be presented because the search engine would see that you would be an informative site to share. But you also need to be a credible site, and this is where the strategy comes in.
Thankfully reading things like an SEO guide to google rankings could help you make the right choices on the best approach to take. There are specific content writers out there that can help with creating the key words and also help backlink to your site by including links on other credible websites. It does take time, but you can also monitor it regularly to ensure you are making the most from it.

The four pillars of an effective SEO strategy
If you are not social you may be left behind
Social media is one of the biggest things people use online these days. There are so many platforms you can be established on, finding the right ones, being consistent and ensuring you are taking advantage of the "social" aspect can be a full time job in itself. Social media is a great way to share your content, your products and services and also engage with your audience. It is important for your social media profiles to look less like business spam and more real.
Humanising your business as people these days still prefer to buy from people, even in the online format. The main platforms are still the most popular, Facebook, Twitter and Instagram, so it might be worth finding your feet on those first. A decent schedule for social media posts, knowing the best times to reach the maximum people, and growing your audience organically are essential aspects of an online business.
Customer reviews are amazing, but don't forget to showcase them
Getting customer reviews is amazing, but don't just let you be the only one that is aware of them. If you get a great customer review, a five star ratings and some amazing comments ask that person if you can put it on your website. Showing the world and your potential future customers that you are a great business to deal with can only affirm their decision that you are credible. Reviews really help to cement brand loyalty and trust. Which are great ways to entice more people to your business. You might also want to share these experiences on social media as well.
Sharing is caring

#3 Key Tips to Handle Negative Feedback on Social Media
Finally, make sure it is easy for people to share your content is essential. Sharing is a way to have your business in the eyes of someone else, and it can really help spread the message of your business without you needing to do anything. Making it easier for people to do that, such as sharing your products on social media, sharing a blog post you have written, retweeting your tweets etc. These are all great ways for people to share your content and evidently could increase your following and audience.
So there you have it, the hacks that could help you to make your online business thrive. Let me know if any of them work for you.