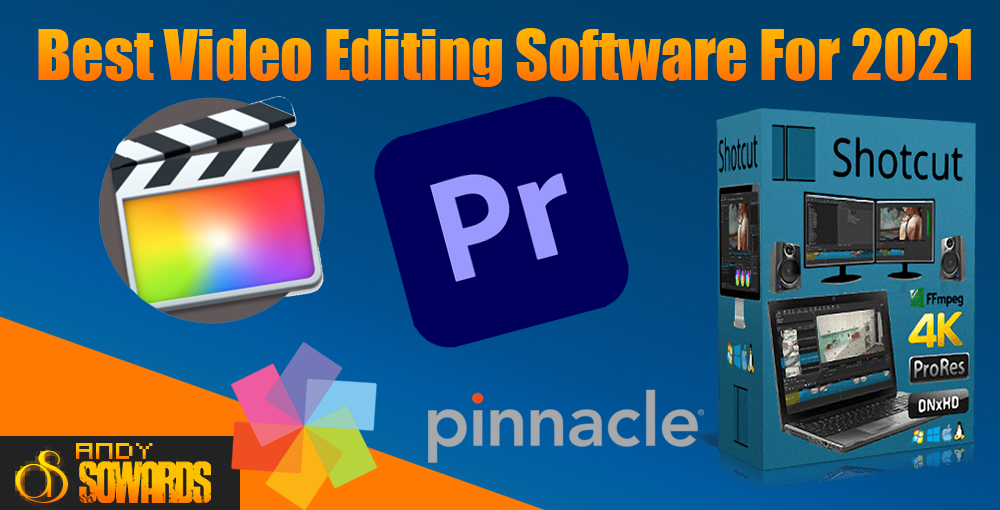 Competition in the video editing software industry has been hotting up over the last few years, and while the big names still hold the lion's share of the market, we're seeing smaller platforms staking a bigger claim too. What's more, videographers are spoiled for choice when it comes to free platforms these days, and you can get your hands on some impressive feature sets without spending a penny.
With updates dropping all the time, 2021 is looking set to be an interesting year. Join us as we look at the best the industry has to offer.
What to Consider Before You Choose
Before you take the leap and choose your software, you'll need to take a few things into consideration. Ask yourself what you want to get out of your purchase – are you a professional that needs high-tech features? A hobbyist looking to post something fun on YouTube? Or do you need a mid-range piece of kit to help make videos for your small business?
While Adobe Premiere Pro might be the most feature-rich software on the market, do you really need it if you're making basic videos? Most platforms will offer a free trial so you can get to grips with the interface and find out if it's enough to meet your needs. Keeping these thoughts at the back of your mind, let's move on to the best video editing software for 2021.
Adobe Premiere Pro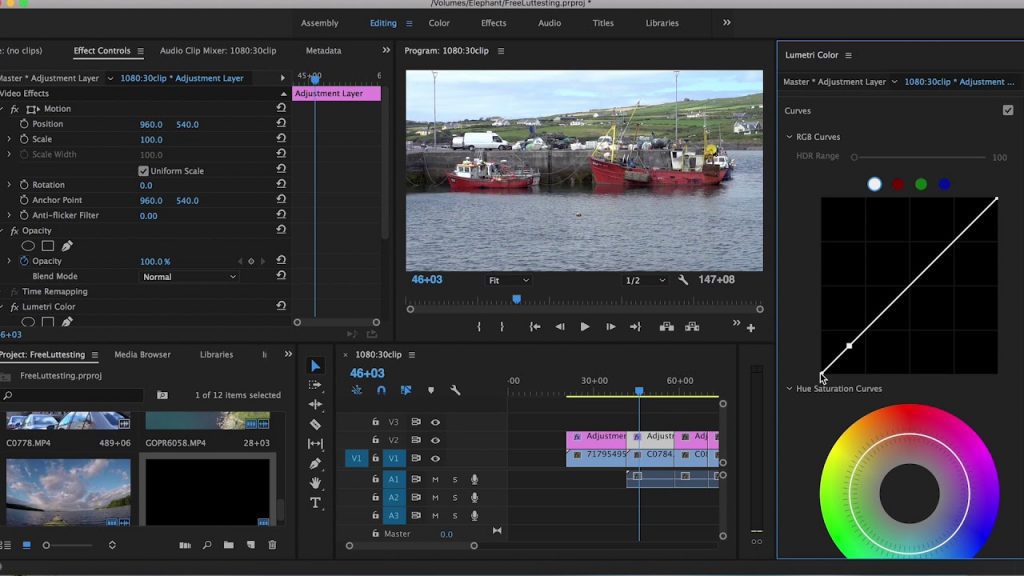 Still the undisputed king of the video editing software market, Adobe has channeled decades of experience into its Premiere Pro product. Available on both Mac and Windows, it comes with impressive features such as advanced color grading, 4K and 8K HD support, VR video formatting, AI tools and auto-exports to social media platforms and YouTube. 
All these features do however come with a cost, and it remains an expensive piece of kit that will set you back $240 per year in subscription costs. If you're a professional editor, or will be using the tool a lot, this is still a great price though.
Pinnacle Studio Ultimate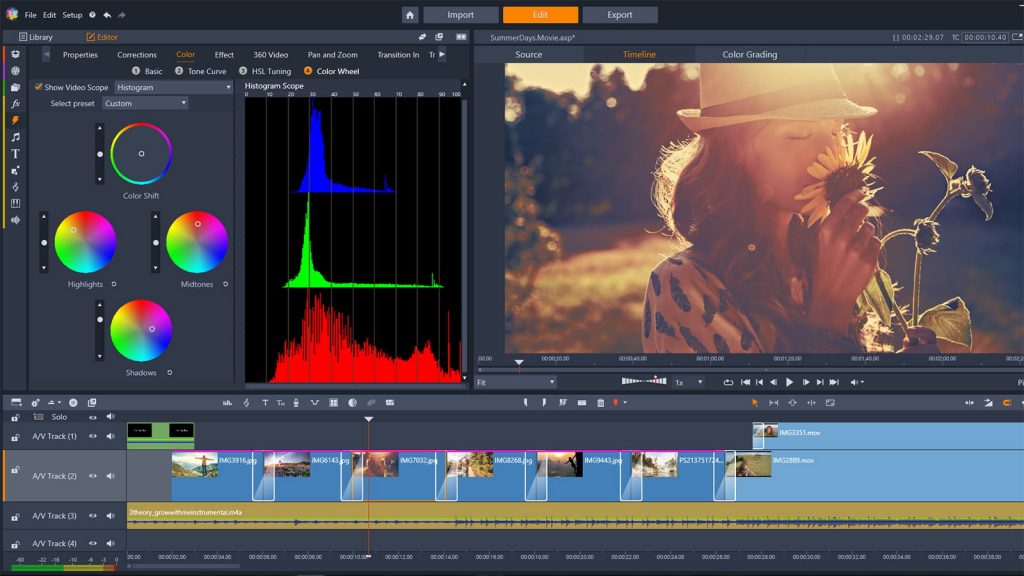 Pinnacle might not be as well known as Adobe, but the provider is slowly catching up with its competitor in terms of tools on offer. Plus, as an added bonus, it's around half the cost of the market leader, coming in at just $130 per year.
For that price, you'll have access to an impressive library of after-effects, a stable and intuitive interface, a face tracking feature, a brand new title and text designer and detailed 2D animation tools. Pinnacle has tried to automate as many of its processes as possible, potentially saving you hours in the editing room.
It's a great choice for those with some basic knowledge of video editing and that are looking to get more creative and would suit small business owners looking to make promotional content.
Shotcut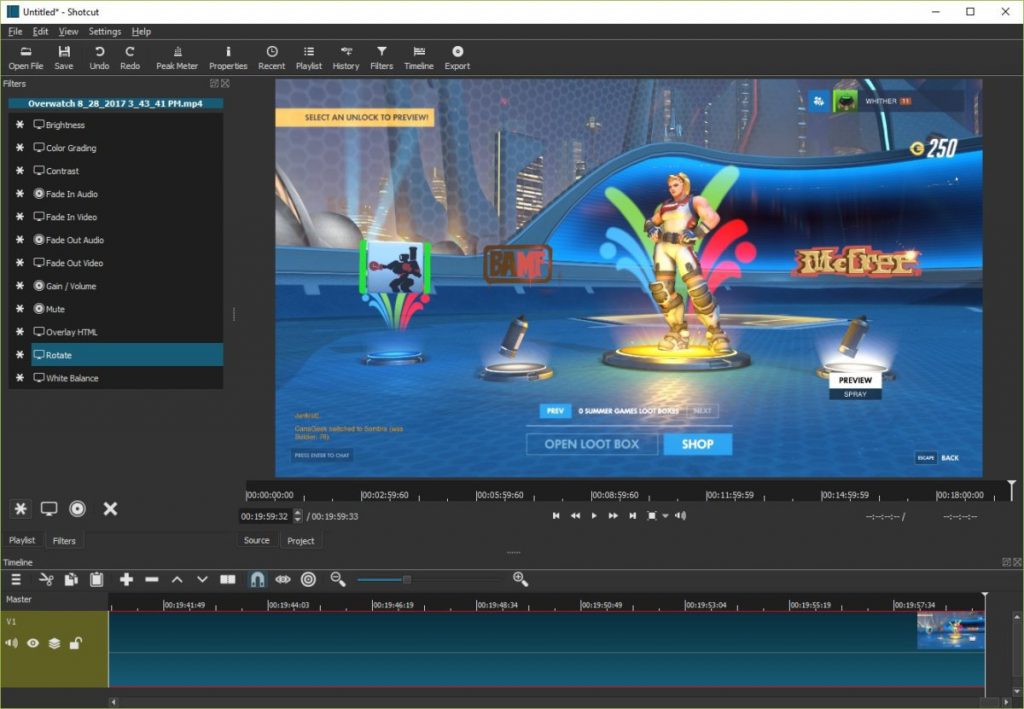 This reliable workhorse of the industry remains one of the most popular, and free, editing tools out there. Many videographers have cut their teeth on this no-frills, functional package, and the 2021 March update has seen a number of improvements added.
It might not have the most features, or the fanciest interface, but it still tops our list for beginners because it makes the movie-making process so straightforward. A lot of other free platforms can leave a lot to be desired, but Shotcut has a pretty solid range of effects like scene transitions, keyframing, filters and color correction tools to get you started.
It might not be the best choice for full-time professionals, but it definitely gets the thumbs up from us for those looking to dip their toes into the video-making waters.
Final Cut Pro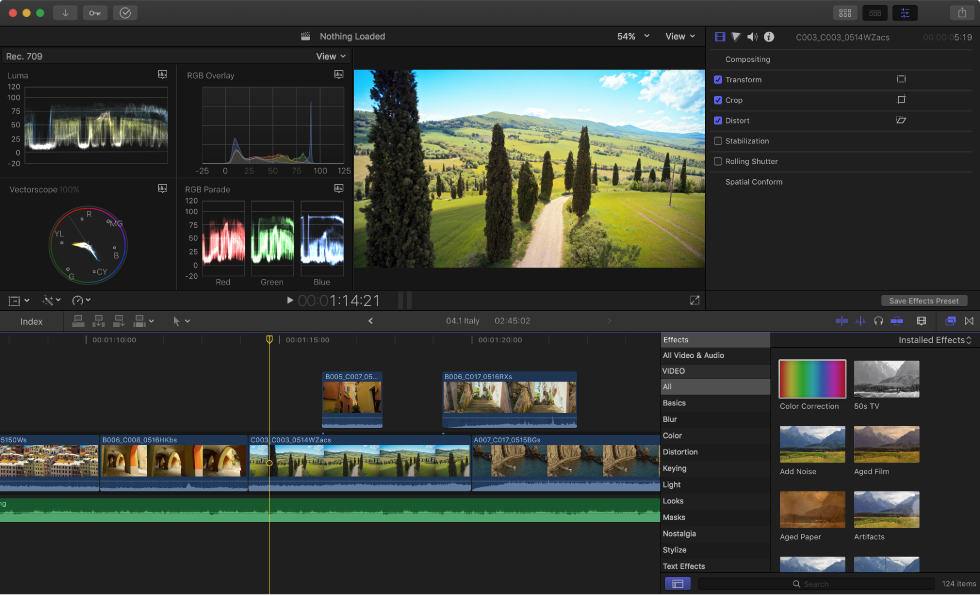 Apple released its latest version of Final Cut Pro in March 2021 and we were suitably impressed. It's a significant step up from its free iMovie offering, and is targeted at professional editors looking for a powerful toolset. Some of its new features include, 4K, HDR and 360-degree video editing, automatic transcoding of files to your chosen format, machine learning AI to assist with fitting your content to mobile screens and an easy-to-use timeline.
In fact, it might just pip its rival Adobe Premiere Pro to the top spot in terms of the sheer number of features and processing power, but this means it comes with a hefty $299 price tag. However, this isn't a subscription and is just a one-off payment, so presents good value for money for those using it long term. The only real downside is that it's only available on MacOS devices.