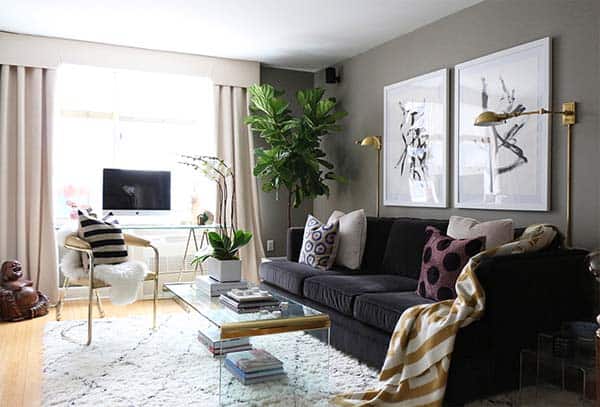 Since the COVID-19 crisis is staying longer than we assumed, the work-from-home model has become the new normal, which we initially struggled to adjust to and have now made our peace with it. In the beginning, the challenges were real, which included getting access to a high-speed and reliable internet connection, maintaining focus, combating distractions, dealing with the pandemic stress, economic crisis, health, and safety concerns of not only ourselves but our loved ones. The year 2020 sure has been a rollercoaster ride and the challenges continue, more or less, as 2021 rolls in.
Last year, some distinguished internet service providers like Cox stepped forward to comfort their customers and stood by them in this critical time by offering better services and launching affordable plans so more customers could benefit from them. This was, indeed, the need of the hour as subscribers found it convenient to pay for the ridiculously cheap Cox Wi-Fi prices, which enabled people to enjoy uninterrupted access to high-speed wireless internet while going easy on their wallets. After all, stable and fast speed internet connectivity is our golden key to the world, especially in these times when we have to think extensively before stepping out of the house.
Now that almost everyone is working from home, there are a number of home-office essentials that can boost productivity and provide a wonderful work experience. Making use of these work-from-home essentials cannot only have a positive impact on mental health but also help manage time more effectively and add to comfort. So, let's check out these best picks:
Laptop and High-Speed Internet Connection
A good functioning laptop is definitely a must-have to make work from home possible. It gives us greater flexibility as compared to a desktop computer. Not only does it allow us to change our work position and carry it wherever we want, but it also offers better functionality and storage to run various business operations. So, invest in a laptop that fully complements the nature of your work.
Reliable and high-speed internet access are as obvious as a laptop when it comes to home office essentials. After all, a seamless internet fuels our professional, academic, or personal lives these days. So, make sure to choose a trustable internet service with better speeds.
A Secondary Screen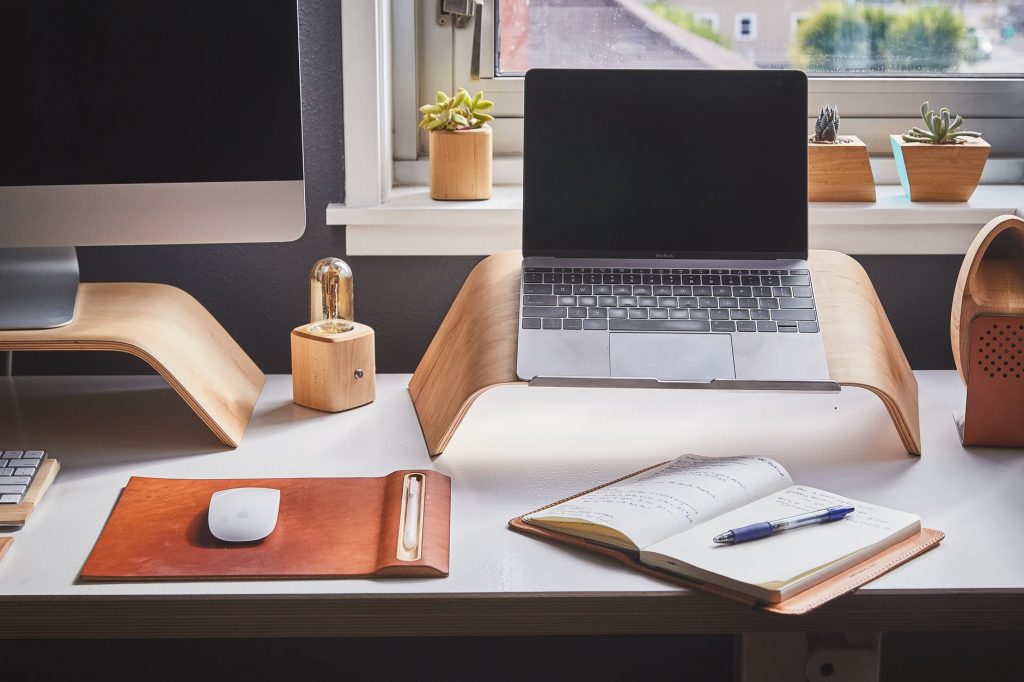 If your job requires you to spend more time watching the screen, then monitors can be a huge help. They can tremendously enhance your productivity and reduce work strain. While working with multiple programs simultaneously, monitors can also save time and effort wasted in constantly switching and getting exhausted.
Ergonomic Chair and a Desk
Remote working requires us to focus on our health as well since our routines have changed tremendously. We find ourselves confined to our seats in front of the laptop screens more than ever before. Now, we do not get to walk around the office premises, hang out in the cafeteria during lunch breaks or visit our favorite restaurants with our friends. So, most of our physical activities have seized. This is why it is extremely important to have a perfect work chair and a good desk. Office chairs are designed to support our back and help us maintain the right posture to avoid any aches or cramps, so we need to get one for our work-from-home routines too.
Ergonomic chairs are the best choice in order to ascertain maximum comfort and support to our bodies, coupled with a good-sized desk, which is necessary to make sure we have everything we need to be placed over it.
You can do your research and find the perfect office chair and desk for yourself. Consider the lumbar support, the chair height, the swivel base of the chair, and a well-spaced desk that fits your requirement best.
Proper Lights
It may sound simple but it is critical to our work productivity. Having adequate lighting is essential to ensure a comfortable workspace at home. Before we even realize it, bad lighting could give us bad headaches or extreme eyestrains while dealing with screens.
Surge Power Strip with USB
While we continue adding new tools and accessories to our work-from-home setup, we also need a strong power strip with both sockets and USB, so we can run multiple devices safely.
Noise-Cancelling Headphones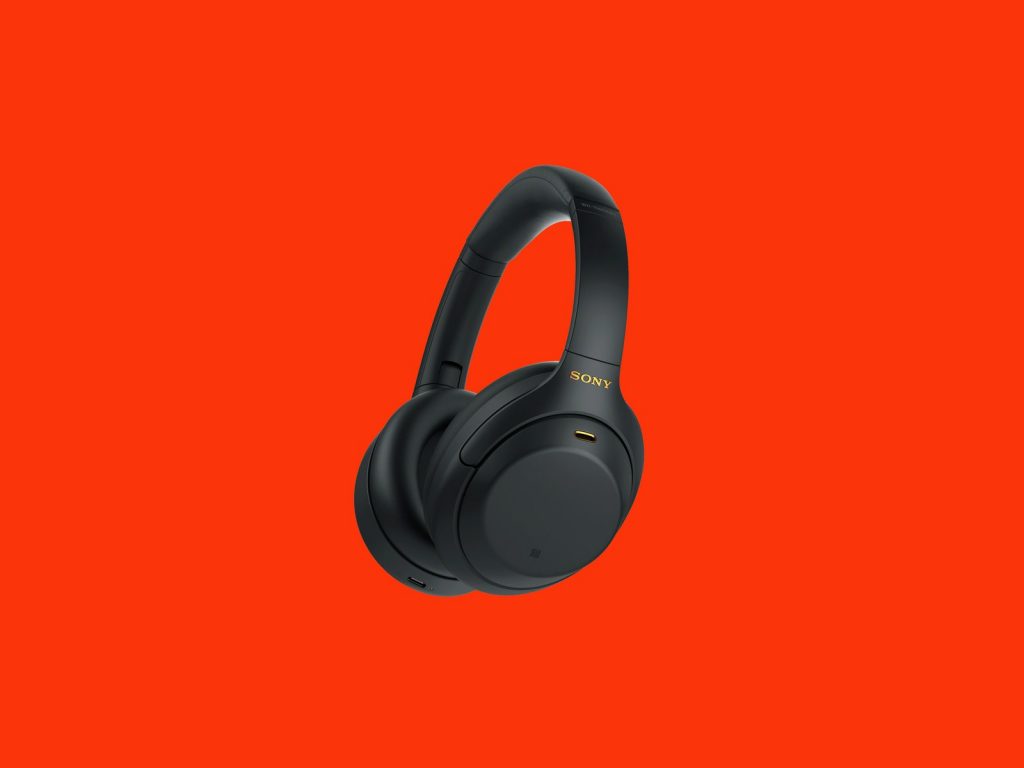 Grabbing these can make us focus better by eliminating any noise distractions at home. Noise-canceling headphones can do wonders in getting us in our work zones, so they can be worth an investment.
Office Stationery
Make use of organizers and storage boxes to arrange the needed office stationery. It is good to have printer papers, staplers, pens, highlighters, notepads, folders, binders, and paper clips, etc. neatly arranged and at quick disposal.
Green Plants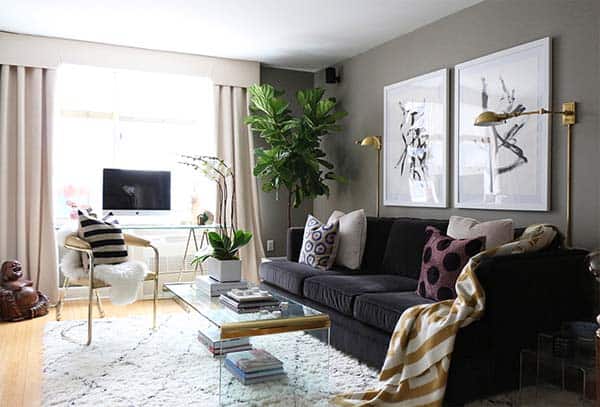 Believe it or not, we do need some green plants in our home-based workstation to provide us better air quality, reduce our stress levels and make it look more pleasant. So, a couple of plants like Spider plant or Calla Lilly are always a yes!
Wrapping Up
The aforementioned home-office essentials can offer big support to help us create a more positive and productive work environment at home and make it more enjoyable for us every time.