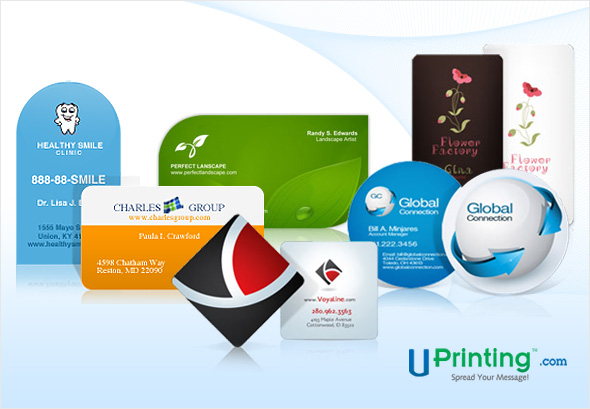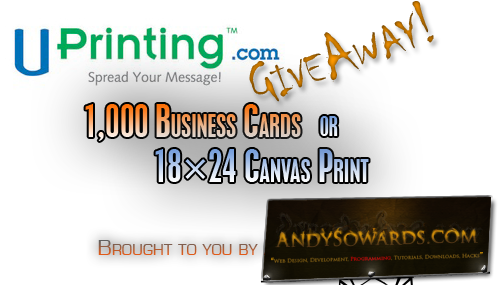 UPrinting and AndySowards.com are teaming up to bring you a great giveaway! You have obviously heard of UPrinting by now, they are a popular online printing company which enables you to get almost any design printed in any format. Now they are helping me bring their goods directly to you! For FREE!
Today we are giving away 1,000 FREE Business Cards to 1 lucky subscriber, and a 18×24 Canvas Print to another lucky reader!
Prize
1000 free standard size business cards for one subscriber and 1 free 18×24 canvas print for one subscriber
You can choose from any of our stocks for these items.
You want some of that?
Heres what you do…
If you want to win the so generously offered Canvas Prints or Business Card Printing then simply follow the following steps:
Leave your Name and a Valid Email
Leave a comment at the end of the blog post, describing what you would use the free business cards and/or canvas print for.
Bookmark this page or Subscribe to the feed so that you can see when the winners are announced! and be in the know for future contests!
and thats it! Enter away! Keep in mind that creative answers are the best 😉
The DEADLINE for this contest is March 12th 2009 at midnight (GMT). I will announce the winners shortly after via email. Good luck to all of you!
*Note: Winners in the United States and Canada qualify for free shipping. Shipping fees will apply to winners outside these areas.
UPDATE: This contest is over, The Winners have been announced here