Hey everyone! Thanks for participating in our recent giveaway with our partner Mighty Deals!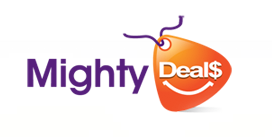 We gave away 3 mighty deals to 3 lucky winners – and here they are:
Sumon

Elena

Gameshooter

Congrats! You will be contacted via email – thanks for entering! Hope you enjoy your prizes!
If you didn't win this time – don't worry! There is always another chance around the corner, and we are always holding awesome design giveaways so check them out and come back often!
Thanks for the support everyone! You guys Rock!