We Have A Winner!

The lucky Winner is

Phil Stringfellow

Congratulations!

Special thanks to everyone that participated! Your support was overwhelming! Don't worry if you didn't win though, there is always another awesome design giveaway around the corner! Stay tuned!
Hey Guys! We have an awesome giveaway for you today from W3-Markup.com. You have a chance to win $300 worth of PSD to HTML services! You can use this prize on any services W3-Markup.com offers. You can save lots of time and effort on HTML5/CSS3 markup, WordPress, Drupal, Joomla implementation or email template coding! This contest will definitely come in handy for all you web designers, bloggers and freelancers out there who are pressed for time or simply don't like coding!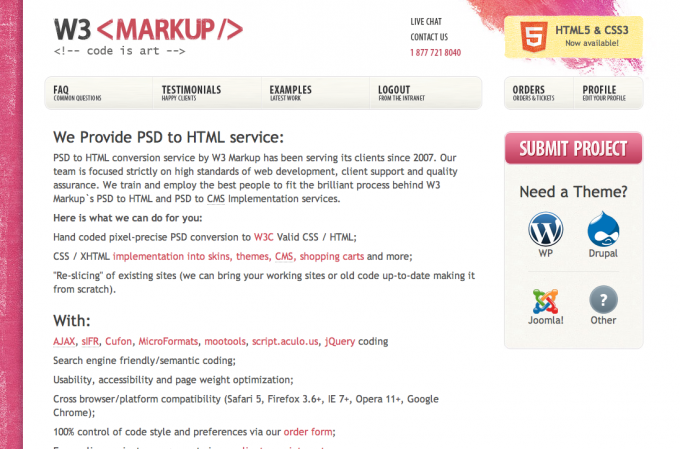 Introducing W3-Markup.com

W3-Markup.com is a well-established PSD to HTML conversion service that has been around since 2007. They offer W3C Valid CSS / HTML and HTML5/CSS3, CMS implementation and a huge number of additional markup, scripting and software implementation options.
Their delivery time starts from one day, which can be a huge advantage to you! A multiple page discount, cross-browser compatibility and Shorthand CSS are included with each order.
W3-Markup.com has an automated ticket support system, which helps you track your projects and discuss you requirements directly with your PM. If you really need urgent support, you can reach them via live chat, email, and phone.
Check out their impressive client list and some latest examples of their work! We had a pleasure of working with W3-Markup.com, you can see the results they delivered here.
What exactly can I win?
You can win a $300 credit toward anything offered by W3-Markup.com!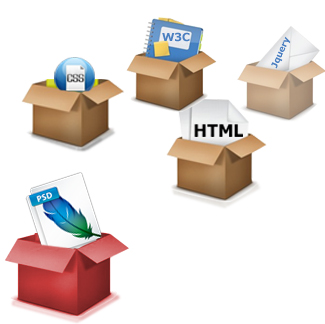 How do I participate?
Very simple and easy! Just leave a comment to this post and tell us how you would use your prize. No multiple entries, please. Don't forget to leave a valid email address when you post your comment so that we can get in touch with you if you win.
(Optional) Entry Requirements:

For a bonus entry, spread the word about this contest on Twitter. Tweet the following:

Win PSD to HTML Slicing from @w3markup and @andysowards (RT to Enter) http://bit.ly/M3gm5d [click here to tweet message].
The last day to participate in this fantastic giveaway is July 18, 2012 at midnight (GMT). The winner will be randomly selected and announced shortly after.
Good luck, guys!