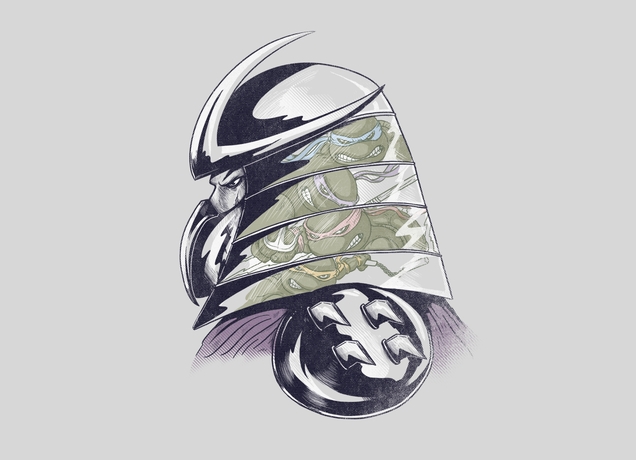 We Have Winners!

The lucky Winners are

Lauryn

Jose Duran

J. Travis Grundon

Bryan Gentry

Daniel

Congratulations Guys!

Special thanks to everyone that participated! Your support was overwhelming! Don't worry if you didn't win though, there is always another awesome giveaway around the corner! Stay tuned!
Cowabunga, dudes! Summer is almost here and to celebrate, here we are again with another epic giveaway! So Grab Some Pizza and practice your ninja skills because today we are honored once again to partner with our favorite t-shirt company, Threadless, to bring you this super awesome exclusive giveaway. This month Threadless and Nickelodeon teamed up for the release of Teenage Mutant Ninja Turtles Shirt Designs! The collection of fifteen t-shirts spotlights your favorite turtles in a half shell Leonardo, Michelangelo, Donatello, and Raphael, and even some other characters like Shredder (he was always my favorite as a kid haha), and will be sold exclusively on Threadless.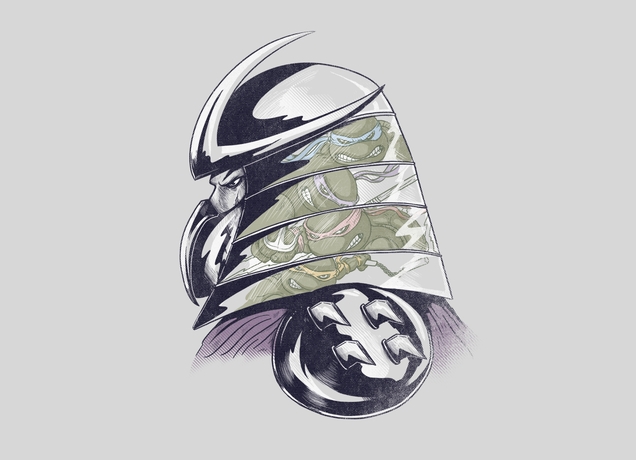 Being a Teenage Mutant Ninja Turtles fan I absolutely love the designs on these shirts – any kid (now man child) that grew up in the 90's would love to rock these! I had all the toys and played with them all the freakin' time. Good times. Threadless has some of the coolest t-shirts around as you probably know and today is your chance to get your hands on one of these sweet ninja turtles shirts absolutely Free!
Who is Threadless?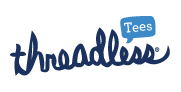 Threadless is an online community of artists and an e-commerce website based in Chicago, Illinois. Threadless designs are created by and chosen by an online community. Each week, about 1,000 designs are submitted online and are put to a public vote. After seven days the staff reviews the top-scoring designs. Based on the average score and community feedback, about 10 designs are selected each week, printed on clothing and other products, and sold worldwide through the online store and at their retail store in Chicago. Designers whose work is printed receive $2,000 in cash and $500 in Threadless gift cards, which can be exchanged for $200 cash. Each time a design is reprinted, the respective artist receives $500 cash. Threadless keeps rights to the design on clothing; designers keep the rights to their designs on all other media.
What Can I Win?
5 lucky winners will receive ANY TEENAGE MUTANT NINJA TURTLES SHIRT that is currently in stock & in their size from Threadless.com – See all of the TMNT Shirt Designs.
WINNERS WILL GET FREE INTERNATIONAL SHIPPING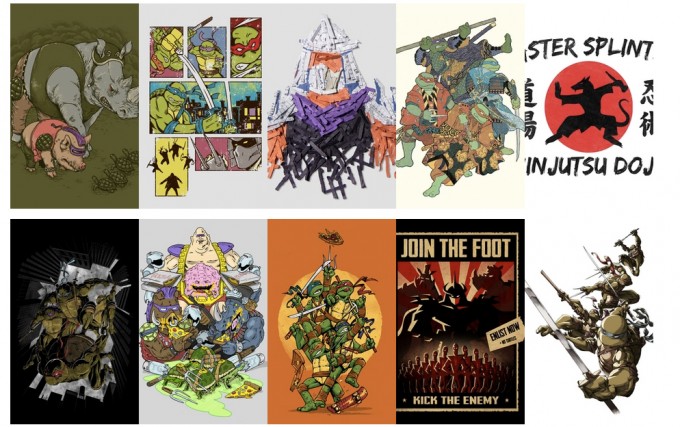 These are some of the designs up for grabs, you can pick any one of these shirts if you win! (there are even more designs available than what you see in this preview! Click the images for the full list of TMNT Shirts up for grabs)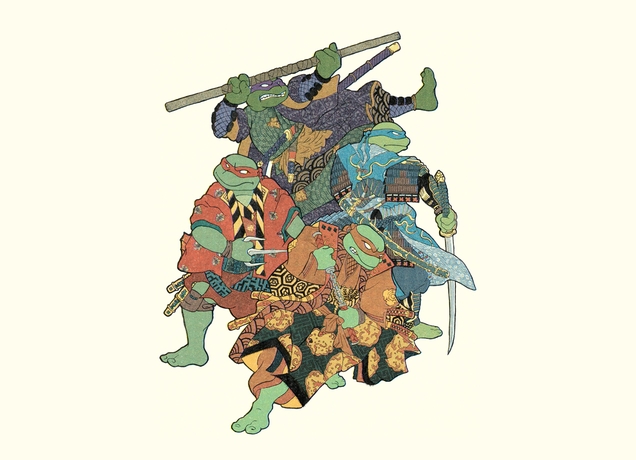 Love the old school Samurai style of this one!
How Do I Win?
EASY! Here is what you have to do.
1) Leave a Comment on this blog post about which shirt you want to win from the available Teenage Mutant Ninja Turtles Shirts at threadless (and what size you need!) – NOTE: Make sure the shirt is in stock with your size – also leave a valid email so we can contact you.
2) That is it! Told you it was simple 🙂
Rules: Entries must be received before 5PM EST on June 19th, 2013
Our system will choose the winner using random.org and we'll announce them at the top of this post the day after the giveaway.
Good Luck Everyone!!
You like this? Don't forget to follow us on twitter @andysowards and like us on facebook @andysowardsfan! We are also on that Google Plus & Pinterest thing.