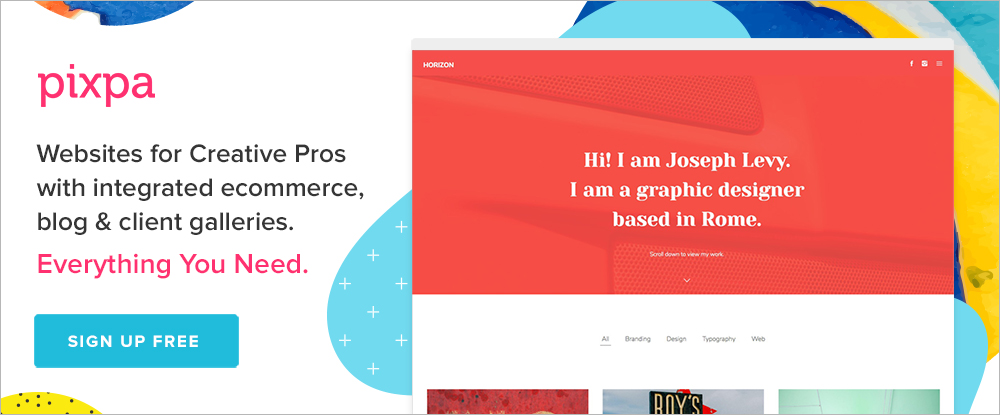 If you are an artist, you probably don't know much about website building. After all, learning about coding is not what you do every day. Spending hours in front of the screen probably isn't on the list of your priorities.
Luckily, it doesn't mean that you can't build your own portfolio website anymore. The apps and tools have evolved enough to make it possible for everybody to create their own website. All you need is the right tool.
Having a well-designed online portfolio website can be very beneficial. It helps you organize your work and get some visibility. It helps you to seem more professional in the eyes of the potential clients.
So, without further ado, let's take a look at the top portfolio website builders for designers and artists!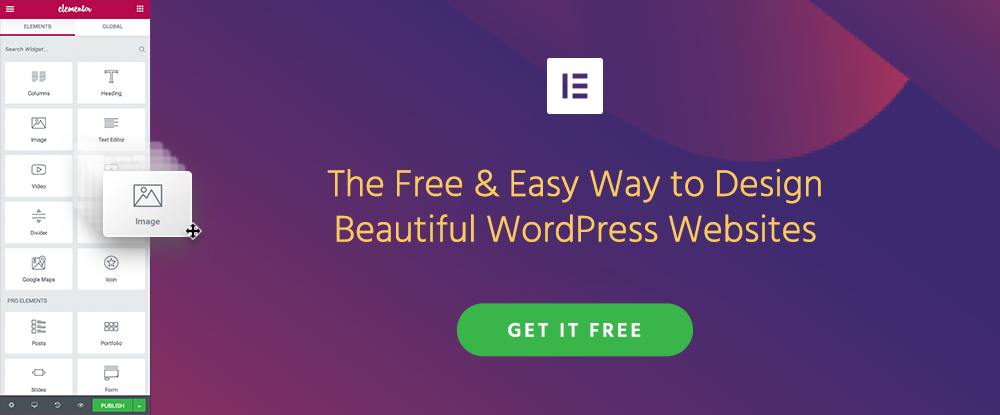 Elementor is a completely free WordPress website builder that should be the first one on your list to check out. Not only is Elementor super easy to use, but it also works much faster compared to the other website builders out there.
It will allow you to create beautiful websites with no coding involved whatsoever. All you have to do is drag & drop the content and then edit it in any way you see fit.
Elementor comes with a wide variety of free stuff for you to use including beautiful templates and themes, great-looking widgets, images etc. However, it also allows you to upload your own themes and templates.
The results achieved with Elementor are simply stunning and, more importantly, you will get a responsive website design that looks equally as good on all devices thanks to the advanced mobile editing.
The features included in the free version of this website builder are amazing but if you feel like you need absolutely every option you can get, you can always check out the PRO version.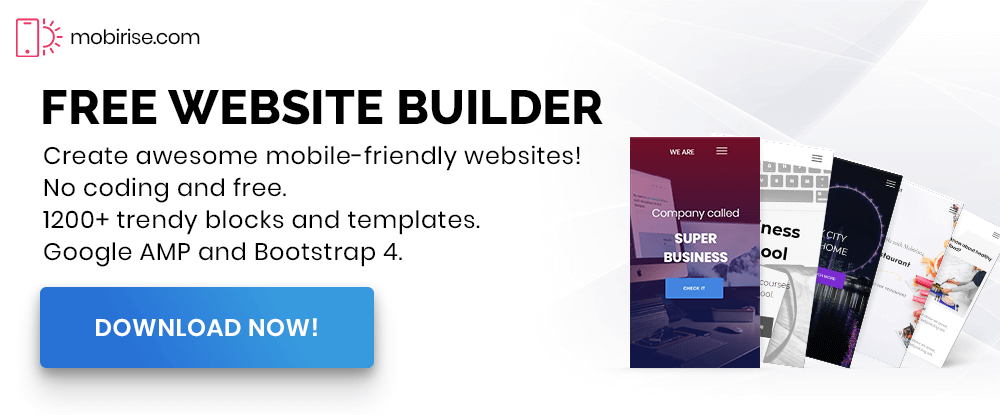 Mobirise is a simple drag & drop website builder that will allow you to create gorgeous portfolios in a matter of moments.
It is an offline builder so you will not be tied to any platform, you can host anywhere, and you have the absolute control over your site.
Building a website with Mobirise takes 4 simple steps:
Step 1: Pick the theme you like best and simply drag the blocks you like to the page.
Step 2: Edit the content of each block quickly and easily. The editing works like in any regular text editor. If you want to insert images, icons, videos, or other media elements, it takes just a couple of clicks.
Step 3: Open the Parameters Panel to set the block parameters
Step 4: Click on Mobile View to see how your new website looks on different devices. Once you are happy with the results, simply publish your website.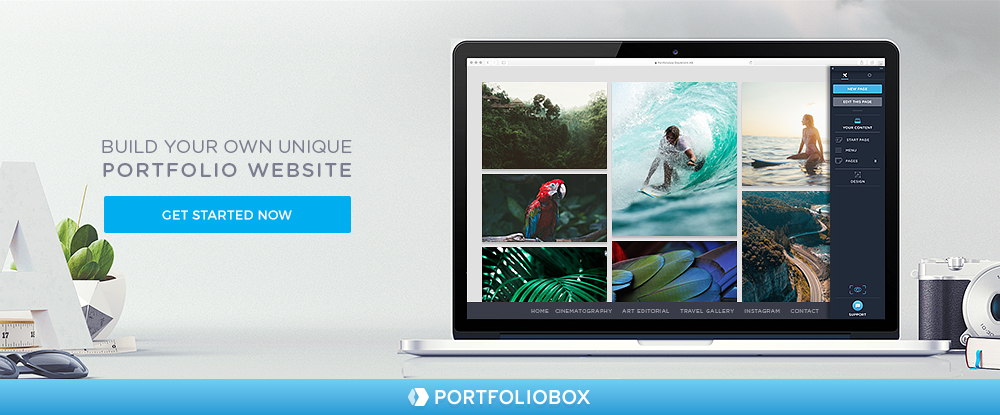 Portfoliobox is a cool website builder for creating unique online portfolios while completely avoiding the need to use coding.
It comes in 2 plans: free and pro. The free one includes all the design templates and you can have 50 blog posts, 50 images, 10 pages, and 10 products.
The Pro Plan will help you create a complete, professional website. It includes domain and hosting. This means that you can have in your account: 1000 images, unlimited pages, blog posts, products, and you have access to all the design templates. You also get an easy Google Analytics integration and free support.
With Portfoliobox, you can manage your galleries, blogs, e-commerce store, and much more. Portfoliobox also offers student accounts.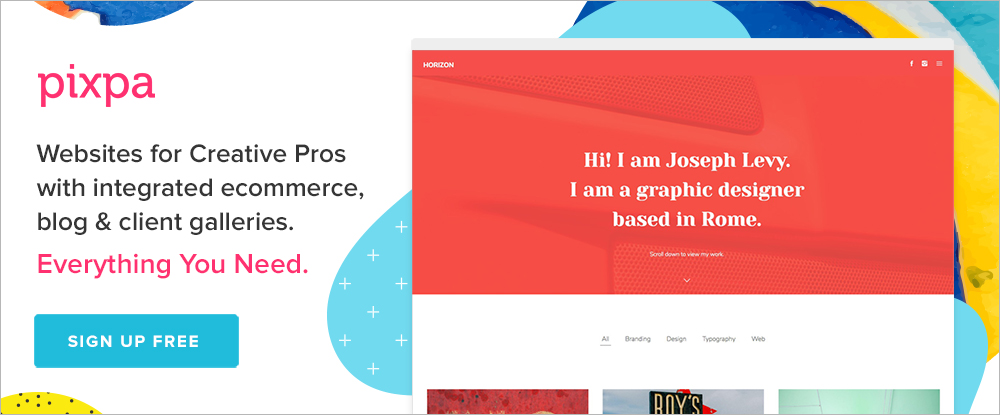 Pixpa is a simple yet powerful drag & drop website builder that allows you to build your own portfolio website with zero coding knowledge.
It offers everything you need in one place – beautiful, mobile-friendly templates, integrated e-commerce, client galleries, and blog, SSL security on all websites, affordable pricing plans, and 24/7 support.
You can try Pixpa free for 15 days – no credit card required.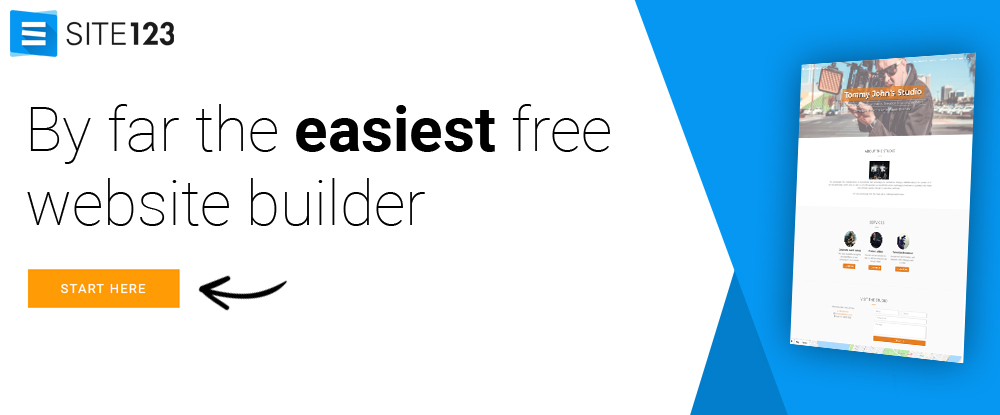 SITE123 is an easy-to-use website builder with an intuitive interface that will allow you to create a beautiful online portfolio in a matter of moments.
You can even manage your website from your mobile! Plus, no coding experience whatsoever is required.
SITE123 supports 56 languages and it delivers amazing SEO results for any website. The design itself is responsive and looks great on all devices.
The Importance of a Portfolio
If you are a creative professional, regardless of your field, you are a business of one. That means that you are offering your business services to clients hoping they will buy them.
And that's where your online portfolio comes in.
Your portfolio website is a marketing brochure for the services you are offering. Showcase your best work, your abilities, skills, and achievements. By doing so, you help your potential clients understand what they can expect from you.
A nice-looking online portfolio will help you make a good first impression. It will help you to stand out from the competition, and provide proof of your value.
Build Your Brand
Use your personal portfolio to build your brand and have the employers see you exactly as you want to be seen. The more visibility you get – the better. Your brand will grow and you will get recognized more and more.
Visuals Catch the Eye
In the modern world, we get so much information from images, graphics, and videos. In this context, the standard resumes and cover letters simply don't cut it anymore. The competition is vicious and you need to take every advantage you can get.
Tangible Evidence of Your Work
Verbalizing your skills and experience is great. But it is completely different when you have a tangible proof of your work. In addition to that, portfolios help you get organized.
Conclusion
Do you want to stand out from the competition and catch the employer's attention? You need to put yourself in the employer's shoes and think like an employer.
Every person hiring someone for the first time wants to minimize the risk. He or she does do by hiring someone whose work has been recognized in the past.
Having an online portfolio means putting your best work on display. It also means showcasing your skills and abilities. It helps you make a good first impression and build trust between you and the potential employer.
Check out some of our top website builders for creating portfolios. Design your own portfolio website in a matter of moments! All it takes is a few simple clicks and no coding experience whatsoever.