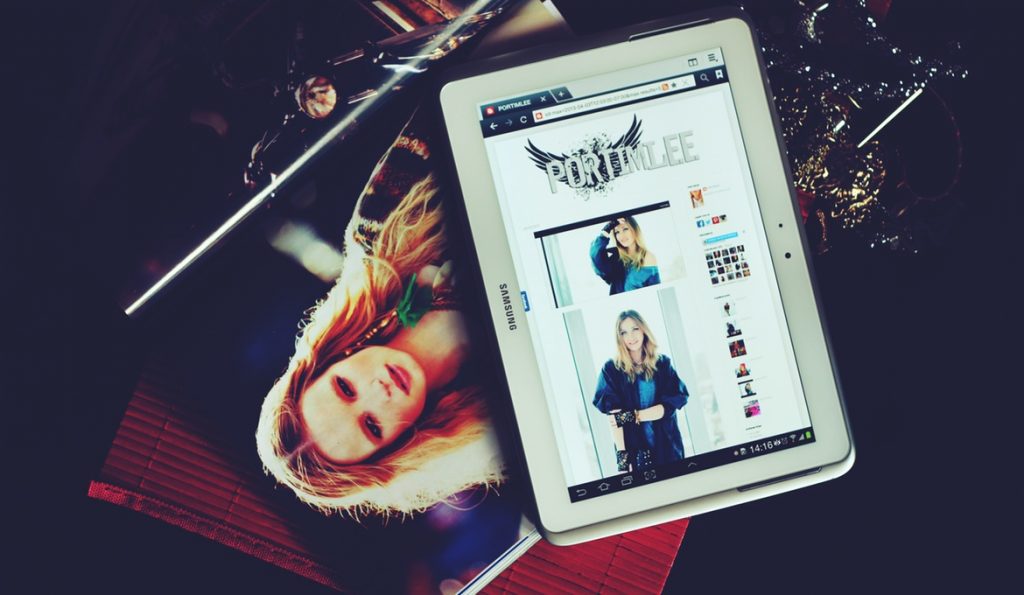 With over 1.24 billion websites existing on the web and more of them coming up every other day, the internet has really become a crowded place. All these websites compete for the first few pages of several search engines and we won't be wrong to say that the competition is really tough. And if your website happens to be an E-Commerce one where you are trying to sell products/services, this competition can be killing. The only thing that can save your online venture is a good SEO strategy.
As the funny saying goes, "The best place to hide a dead body is the Page two of the Google Search results", because 75% of people don't care scrolling past the first page of search engines. That is a glaring fact that itself justifies the battle of SEO rankings.
A customer can find your business only if you have strategically designed the SEO plan for your E-Commerce website. Here, we have a definitive guide for you to carry out the SEO of an E-Commerce website so that you can skyrocket your sales.
Competitive Keyword Research & Optimization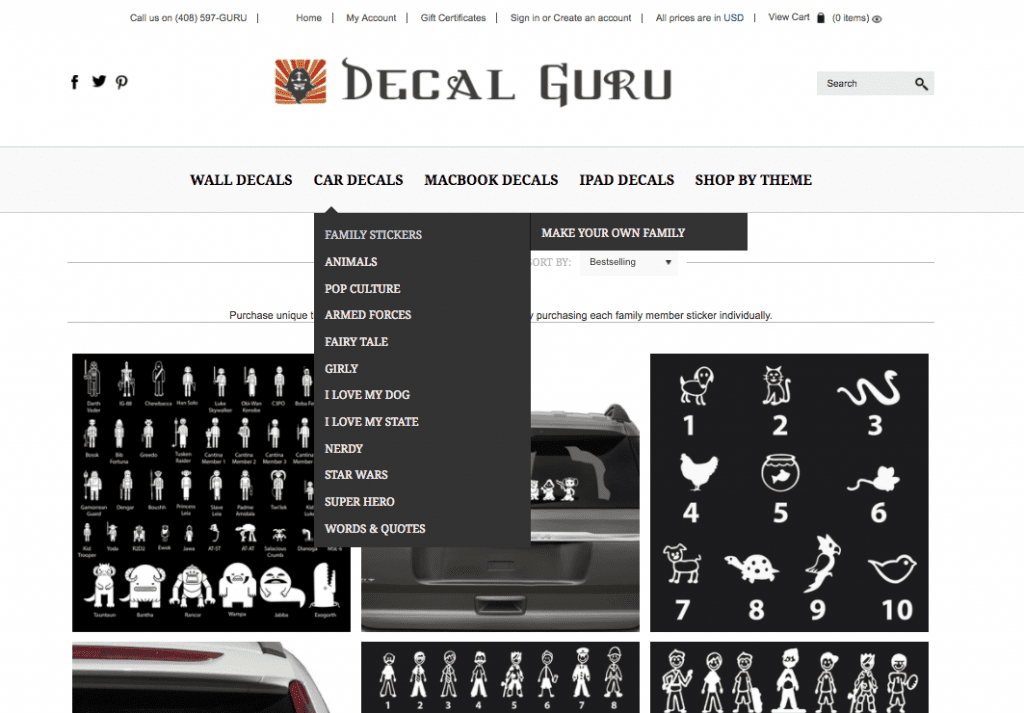 How to Identify Your E-Commerce Product Page Keywords Using MozBar
If you have owned a website for a while now, you are probably aware of the importance a power KEYWORD holds. This keyword has to be relevant, less-competitive yet a common word or a combination of words (long-tail keyword) that people could easily think of when they are putting up a search. Since you sell several products, your website's keyword should cover it in a narrow manner.
You should also keep a check on the Keywords that your competing websites are using. This is important when you are planning to overhaul your keyword library and yet, not lead to the loss of customer-line. Also, eventually you should be able to know where your competitors are drawing their inbound links from.
Keyword research is a time taking process but not something that you can't accomplish. A lot of help is available online and with these expert guides, you can absolutely come up with the best Keywords for your many websites. However, we have some power pointers when it comes to choosing the right keyword for your E-Commerce website.
Use smart tools to finalize your selection of the best keyword. You could kickstart your research with 'Google Autosuggest', 'Google related search suggestion', 'io', 'SEMrush magic tool', 'Moz's Keyword explorer tool'. etc.
Do not try to rank multiple pages for the same keyword. This leads to Keyword cannibalization.
Tackle each product page as a landing page and hence, optimize it in the varied manner.
Different website builders offer in-built keyword optimization tools for the websites they host. For example, if you have a WordPress website, you can use some great SEO plugins such as Yoast or the 'All-in-one SEO'.
Image Optimization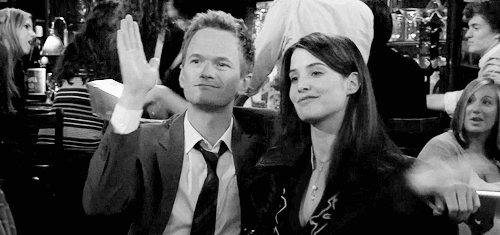 Image SEO Optimizing images for search engines
An E-Commerce website will naturally have a lot of images for reference purposes. It is very important to optimize their description with the target keyword as well so that they can contribute to your website's ranking on the search engines. These images need to be optimized for their size so that they don't eat up a lot of bandwidth while loading up, eventually killing your website's speed. Here are some tips:
Pay attention to the Image URL, its Alt attribute, and the inclusion of target keywords.
Use smart tools to compress your images well without giving up the resolution.
Do not plagiarize the images you put up on the website. Be unique.
Others: You are required to optimize the product description as well so that your product shows up on the top when people enter related search terms.
Website speed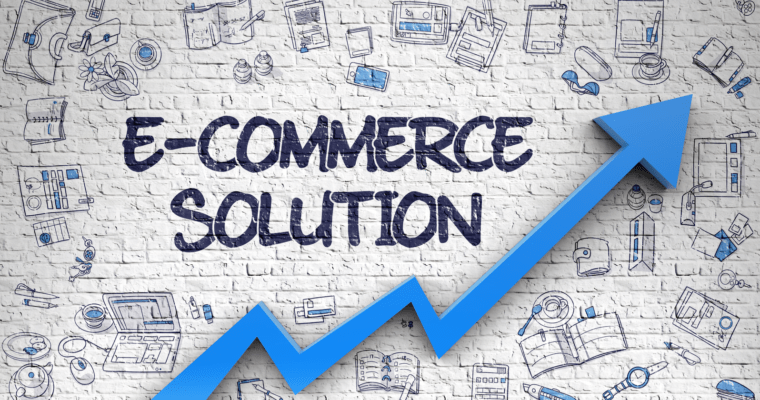 7 Useful Image Optimization Tips For Your E-commerce Store
A majority of people abandon a website if it takes more than 2 seconds to load. If you don't want that to happen to your own website, use tools like Pingdom to assess your website's speed and take corrective measures to fix the shortcomings.
SEO-friendly URLs
An E-Commerce website has a lot of pages and each of them need to be SEO-friendly because they have to be treated as individual landing pages. So, fix the URLs well and include the target keyword precisely.
Website Navigation/Structure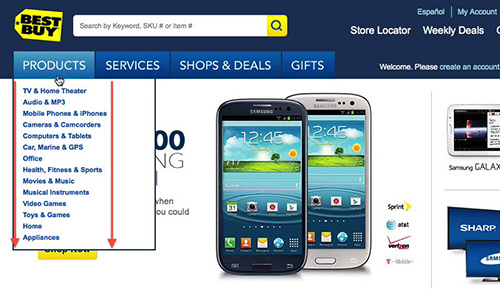 An E-Commerce Study: Guidelines For Better Navigation And Categories
An E-Commerce website needs to have a user-friendly and directional interface so that the shoppers are easily instructed to move throughout the website. The site structure must be in a manner that a maximum of 3 clicks take the visitors to the homepage from the product page and vice-versa.
Do not forget to introduce the 'SEARCH' feature for all pages of your website. Also, use breadcrumbs to help the search engines as well as the users to understand your site architecture.
Essentials of a page
A great online shopping website needs several components that help visitors find the right product of their choice. You must design your website in a manner that users can easily find related products, compare products from several sellers listed on the website, top product in the category etc. This is also a great way of drawing internal links within your website.
Site-errors &redirects
Conduct a thorough audit of your website to look for any pages or URLs that aren't working. Also, regularly update the pages that show 'Out of Stock' products if you decide to restock them. If the inventory is no longer required, you should promptly move the page, delete it or hide it. This is important because you wouldn't want your potential buyers to end up on a dead page or find a product that will no longer be available.
Updating the Homepage
Your E-Commerce website's homepage is probably the most important one because its appearance, features, and navigation tabs will drive in leads. You must regularly update with the 'Top product' of the day, 'Most popular' category, 'New Arrivals' etc. Again, this will increase the click-through rate for your home page and build new internal links.
Mobile-friendliness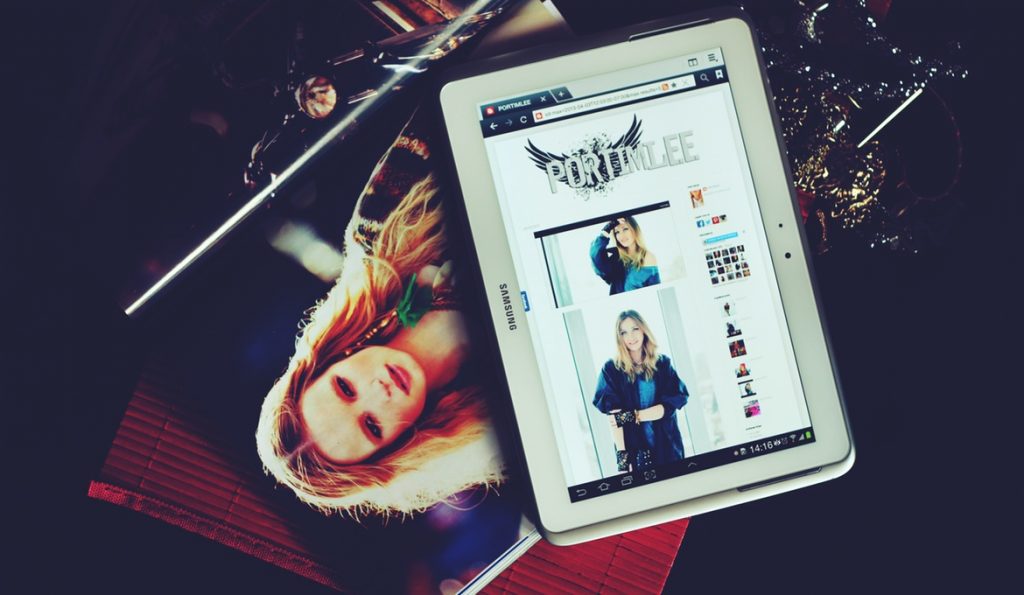 13 Design Tips that Will Increase your Ecommerce Conversion Rate
Mobile marketing has become a very huge segment of product/service/website promotion. As per a 2017 report, people are five times more likely to leave a website that is not mobile-friendly. So, a website needs to be accessible on all mobile platforms if you want to receive maximum traction for it.
Social Media engagement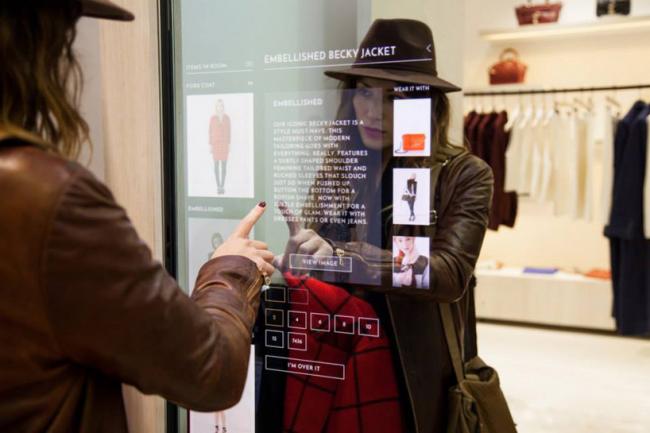 Creating A Killer Ecommerce Marketing Plan In Four Simple Steps
Such is the wave of internet marketing that in order to multiply your chances of appearing against a Google search, your website needs to be socially active on all major social platforms. This is also a great way of increasing user-engagement across the web and receive validation for your online presence.
Alternatively, you can employ 'Influencer marketing' to boost your SEO game. Influencers are people who have a large following and they talk about and review products that are relevant to their choice of industry. For example, if your online shopping website deals in electrical appliances, you could request different technical influencers to review your products or maybe, write a blog about it. Video reviews can give a huge boost to your search engine rankings as well.
You can follow the detailed guide elaborated by Sage to boost your earnings by helping your customers find you online.
Blog is a must

Writing Your Way to Success: How to Make Your Blog a Business
If you were of the opinion that your E-Commerce website doesn't need an active blog, you have missed out on a great opportunity in terms of SEO. In a blog, you could talk about your products, in depth, without forcing the visitors to do so on the product page.
Trust building and SEO
Listing customer reviews is a great way of building trust among your target audience. Also, it works wonder for your website's SEO because search engine algorithms identify these user-reviews and can spike up your chances of appearance for the related product search. So, it will be an added advantage if you could request users to leave reviews after they have made a purchase on your website.
Conclusion
Optimizing your E-Commerce website for better search engine rankings is quite a feat to accomplish. However, if you keep the right things in the right blocks, you can work wonders for your site's engagement, reputation, and sales.