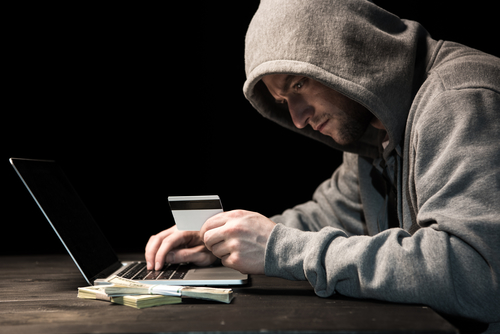 Photo source
With the growth of cryptocurrency value and popularity, cybercriminals started developing new advantageous schemes and other sorts of scam. In their turn, cryptocurrency platforms had to develop the efficient ways of protecting their websites and assets from hacking and breaches. Anti Money Laundering (AML) and Know Your Client (KYC) are the regulations developed to eliminate cybersecurity risks. These regulations typically require the verification process.
Usually, big and safe cryptocurrency exchanges or other blockchain-based platforms will ask you to go through verification of your identity. Rarely you can meet the exchanges that offer to use their platform without any verification. In most cases, anonymous exchanges require only emails and passwords to get started with trading.
As mentioned above, verification on exchanges is needed to comply with the following regulations:
Anti Money Laundering (AML) – a collection of laws drafted to stop generating money by illegal means.
Know Your Client (KYC) is a policy that has been introduced globally and is now a standard banking practice. It serves an important role to prevent identity theft, financial fraud, and money laundering. It lets the exchanges to manage any risks on your behalf and provide you better and more efficient services.
How Does Anonymity Limit You on Exchange?
It may seem that staying anonymous on any bitcoin exchange is reasonable and safe. However, here is one and the biggest disadvantage – you are limited in trading volume and your withdrawals. In case you are going to deal with big assets, you won't be able to remain anonymous.
What documents will you be asked to upload to get verified? The most popular is your photo ID. However, photo ID is a simple way to verify your identity, a certain number of problems arise. Such issues as a blurry image, bad quality, or cut off photo may cause failed verifications. When uploading photos, make sure that all the details are clearly visible. Read carefully what kind of photo ID exchanges require. For example, US clients are allowed only to upload their driver's licenses and ID cards and not their passports.
The next possible way to get recognized is to send a "selfie". The photo taken must be of high quality on a plain background and without hats or sunglasses.
Here is a list of the most common problems customers face while undergoing verification on exchanges:
Service is unable to upload your documents.
Exchange asks you to upload the files once again.
Your state ID and the country you live in are different.
You have provided improper data.
Your photo fails to meet the requirements.
Your registration name and name written in ID document are mismatching.
These were only a few issues you can face when getting started to buy or sell bitcoins or other cryptocurrencies on any exchange. The most frequent problem is that it takes much time. Sometimes it takes even weeks to get verified due to a huge server overflow or non-effective support service.
The problems with verification spark panic among customers who want to withdraw their assets. It is highly recommended to read carefully all terms and conditions about deposit accounts before providing your personal data and uploading the required files. Almost every platform offering trading services has two possible options for verification: basic and enhanced.
Basic verification procedure includes filling in basic personal data containing your name, postal address, and date of birth. Enhanced verification is considered to be more safe and secure, and allows customers to use more options. It includes uploading ID photos as written earlier.
In case your exchange is unable to process your information, you will have to write to a customer support that can take time as well. Typically, you will be asked to fill in the form and submit your request or complaint.
As you can see, you may face a lot of verification problems but you have to remember that exchanges require this procedure to protect your assets from scams.