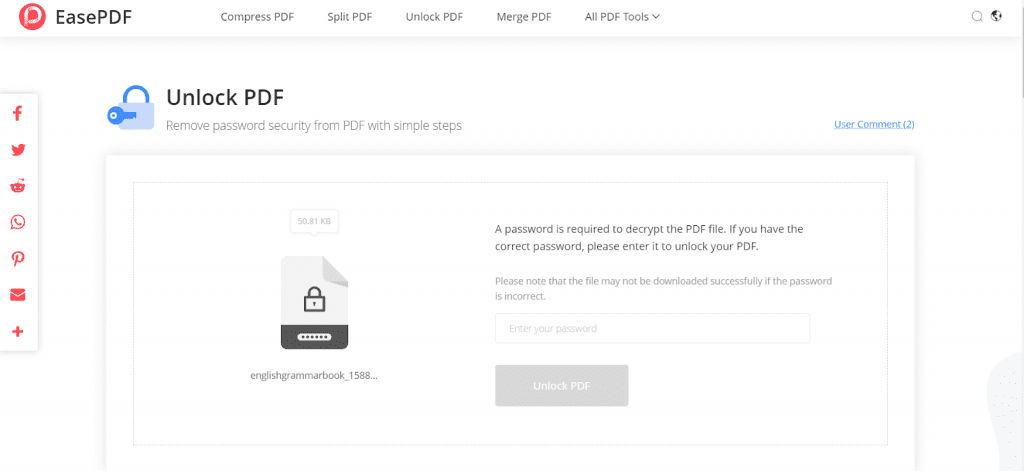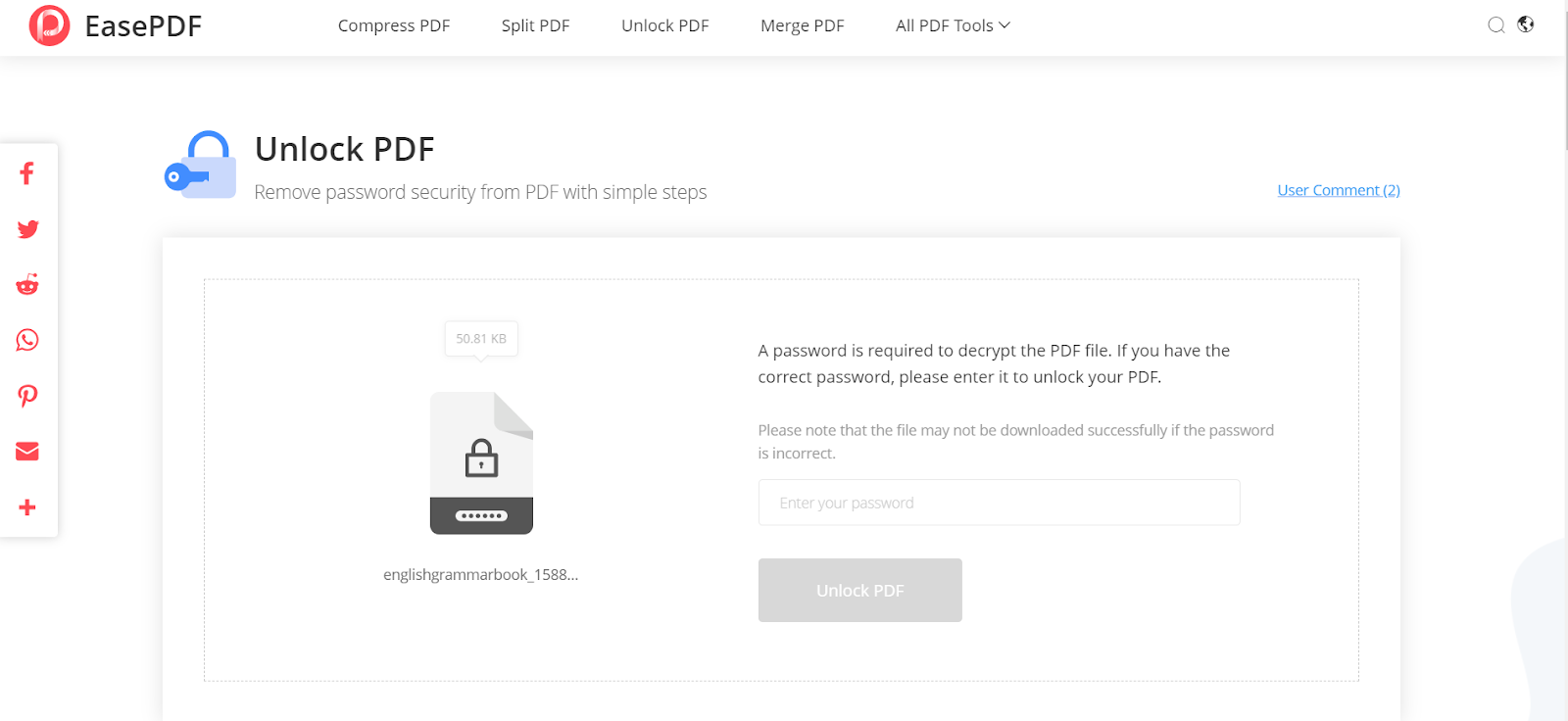 Do you have a time when you set a password for your PDF file for reducing the risk of being disclosed? It is a good idea to treat important PDF documents in a way like this. But what if we want to unlock the PDF files that have been set passwords again? Fortunately, this is not a complicated matter because you just need a helper to unlock PDF files. Thus, we recommend EasePDF to you.
What Great Services Can EasePDF Bring?
You can know from the name, EasePDF mainly provides the services for dealing with PDF documents, and all of them are easy-to-use and completely free to you. EasePDF covers a wide range of PDF solutions, from the basic format converts to PDF security protectors, no matter what kind of PDF problems you meet, you will find your destination here on EasePDF. If you are looking for a place to host your PDF online to share your designs and PDF presentations, be sure to check out upload scribus pdf for that functionality.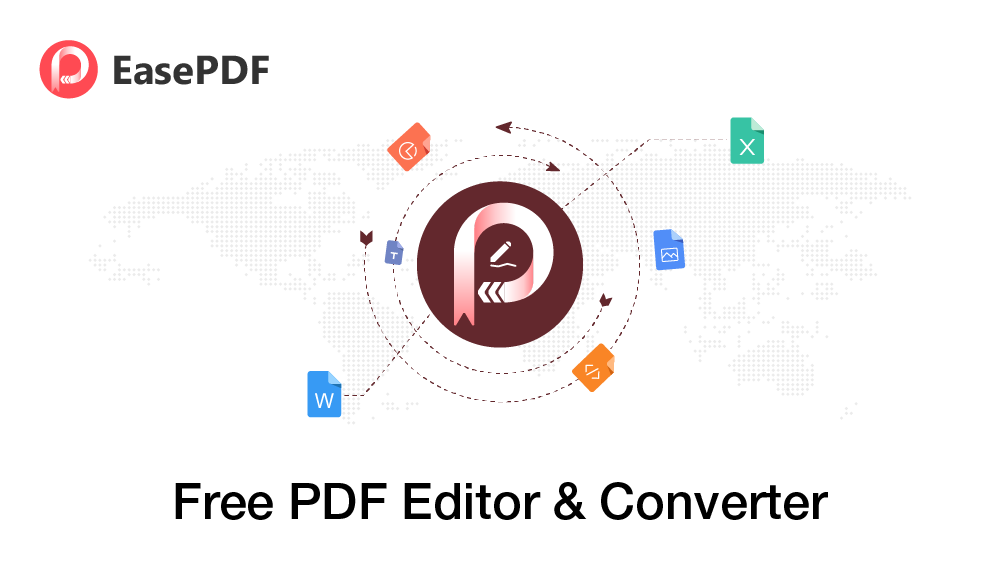 Instead of the general overview on EasePDF, let's also preview what other features can EasePDF bring us:
A tidy user interface with the smooth and fluent function performances
A completely safe platform without annoying and messy ads disturbing
The simplest functions everyone can use to handle PDF files easily
The best security protection technologies applied by EasePDF to keep you away from privacy disclosure
The fastest performing speed to save your time from waiting for the PDF conversion to be done in a long time
30+ PDF solutions provided to deal with any PDF problem from all aspects
Remove Password from A PDF with EasePDF Unlock PDF
Now we turn back to the theme – how to unlock a PDF file freely? When you meet EasePDF, this question is just solved in a minute. EasePDF provides a free tool called Unlock PDF on its platform to enable you to remove the password from a PDF file in the easiest way. Here provides a detailed tutorial for you.
Step 1. Firstly, go to Unlock PDF on the EasePDF platform. You can turn to this tool by going to All PDF Tools on the main page's navigation bar. In the menu, you can find Unlock PDF under the PDF Security column.

Step 2. Then you should add the locked PDF file to EasePDF by clicking the Add File(s) button. For those who save PDF files on platforms like GoogleDrive, DropBox, OneDrive, or even a URL, EasePDF will allow them to add a PDF file by these means as well. So just choose the way based on where you save the PDF files.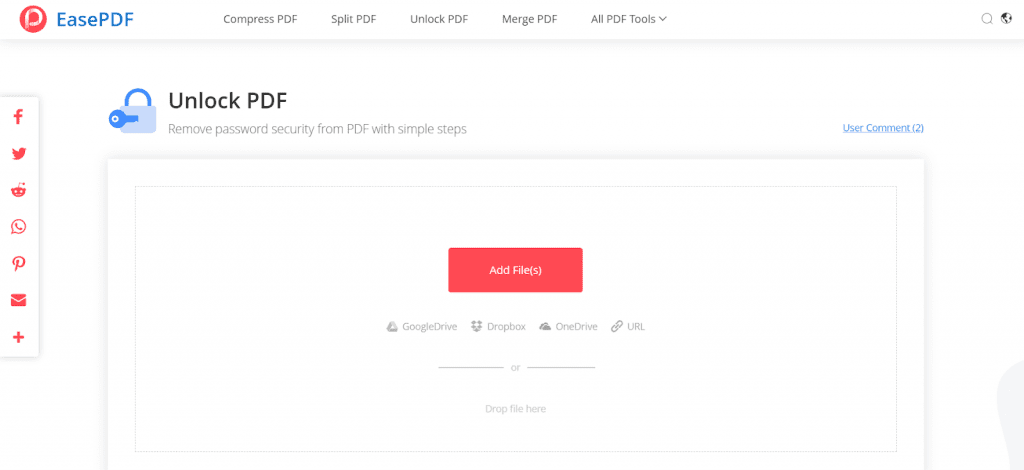 Step 3. After uploading the locked PDF, EasePDF will ask you to enter the password to get the permission for making changes to this file. So please fill in the blank with the password you set before, then click the Unlock PDF button.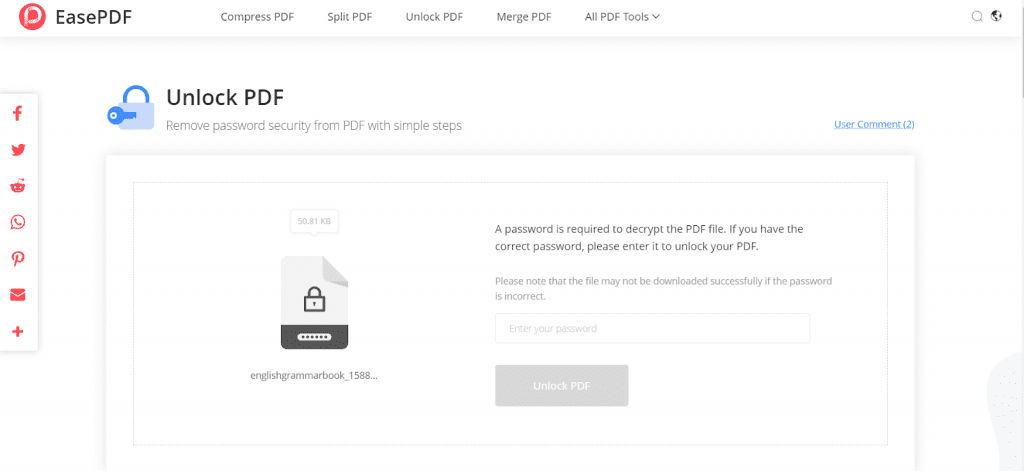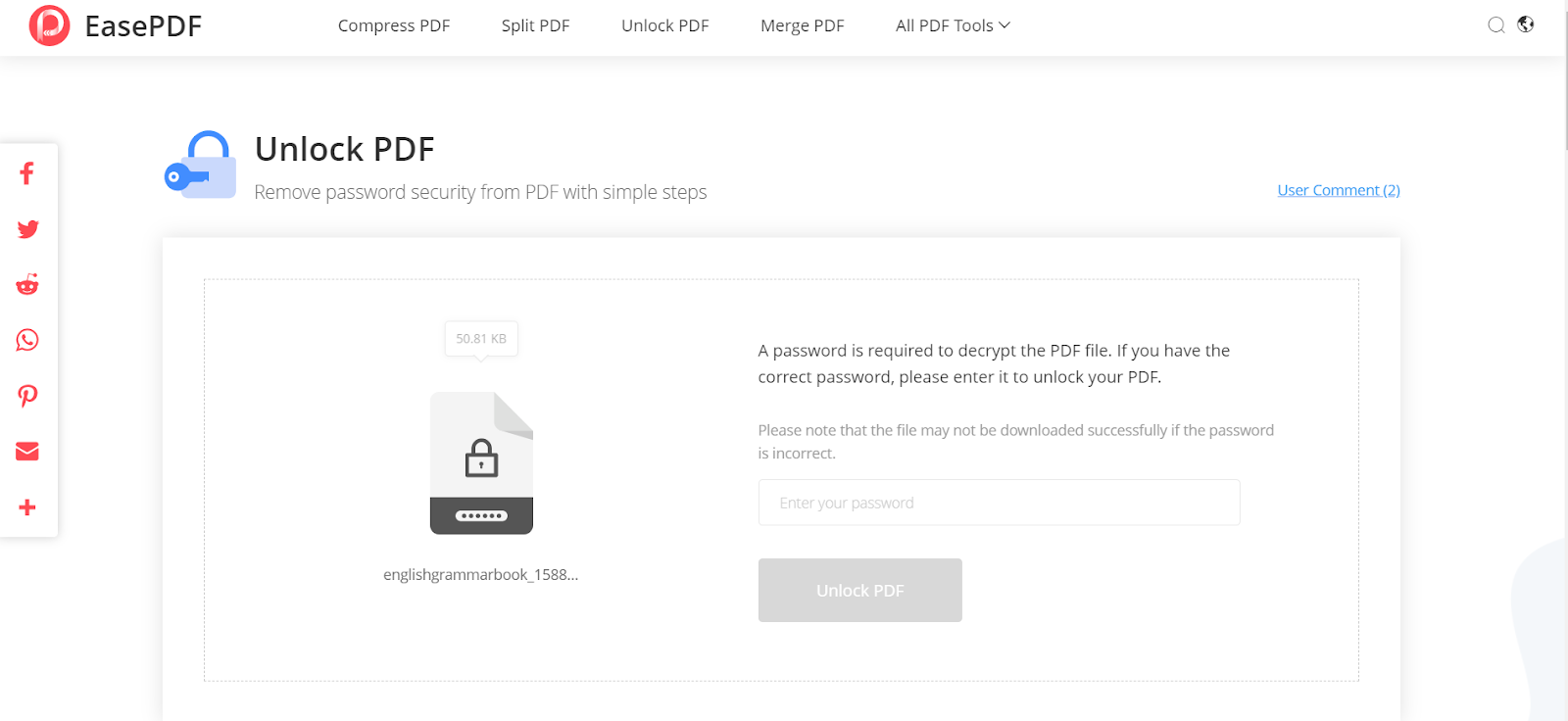 Step 4. Now EasePDF will lead you to make sure that you have the right to unlock this PDF file again. By checking the promise and then you can click the Unlock PDF button to remove the encryption from the PDF file.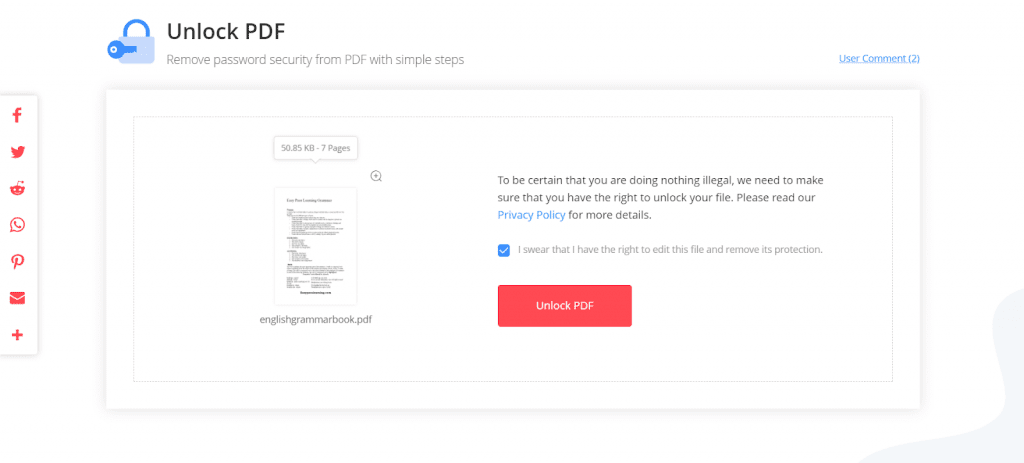 Step 5. When your PDF file is unlocked and well-prepared by EasePDF, you will see a Download button is set there for you to download the unlocked PDF file offline. Saving the file elsewhere like on GoogleDrive, DropBox, and OneDrive is also available. You can also keep the URL of it and use the URL to download the unlocked PDF file within 24 hours after the conversion.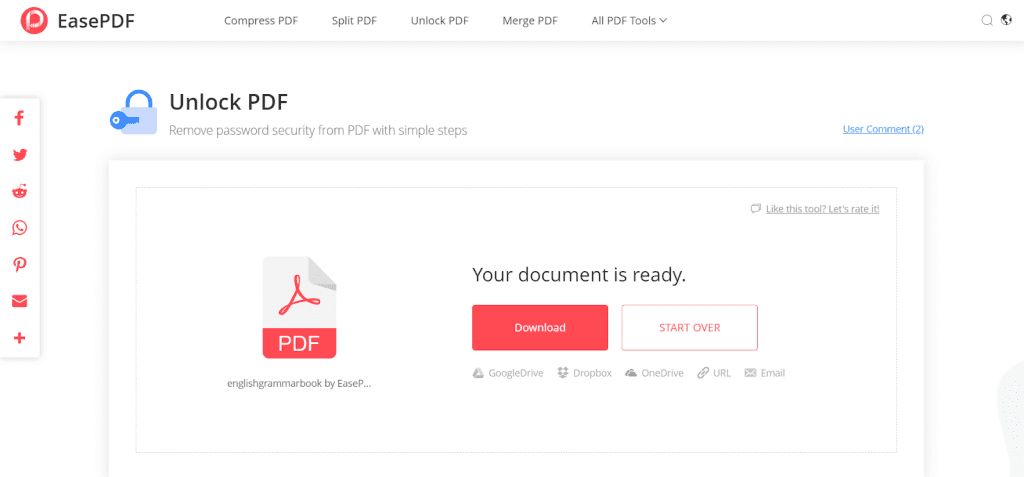 Summary
The best way to unlock PDF or solve other problems is to use EasePDF because this platform is an open-source that you don't cost any expense on it. Therefore, if you are not planning to subscribe to a membership just for dealing with some little PDF issue, keep EasePDF and it will bring help to you in the future.