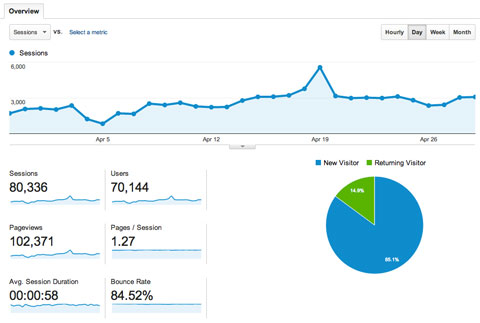 Many new bloggers focus on creating content, hoping their next blog post will finally put them on the map and earn them thousands of visitors. But if you've been blogging for a while without meaningful results, you may not be doing everything you can to grow your blog.
Relying on Google for traffic is common among bloggers, but if you want to be a successful blogger, you can't rely solely on search engine traffic. You need to have a strategy that capitalizes on your current readership and incentivizes new visitors to keep coming back. Here are a few easily replicated tactics to grow your blog, get more traffic, and earn more money.
Be Proactive – Build A Loyal Following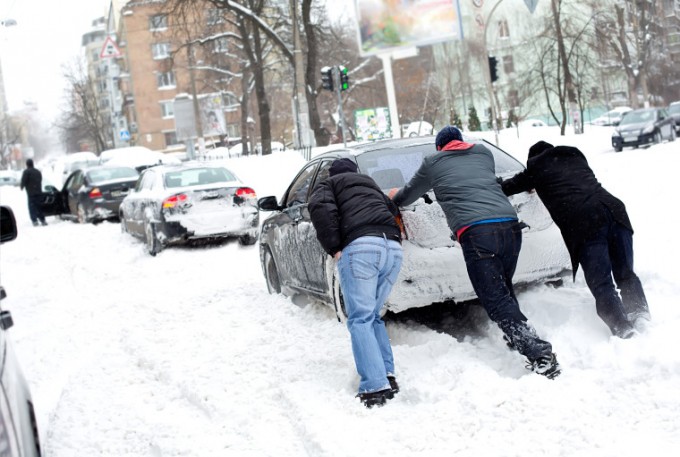 5 REASONS YOU'RE NOT GETTING TRACTION WITH YOUR PLATFORM
It's the classic "create great content and readers will come" mentality that the blogging community used to perpetuate. Your content may be the best in your niche, but why isn't your traffic trending upward, month after month?
If you're Google Analytics report consistently shows you are getting new traffic, it may just e that you are not retaining your audience and converting them into loyal followers.
To convert one-time visitors into repeat readers who visit regularly, consider implementing the following strategies:
Build An Email List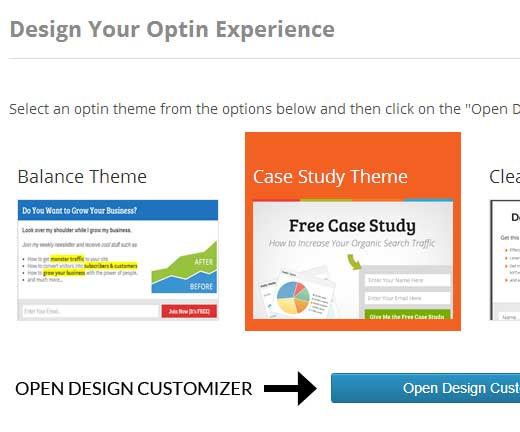 Why You Should Start Building Your Email List Right Away
One way to effectively collect emails is to install a pop-up WordPress plugin that integrates your Aweber or MailChimp email subscription account.
Having an email list allows you to get in touch with your readers any time, reminding them to revisit your blog. Put your email list to good use by sending updates every time you publish a new post, offer a new service or product, get access to a promo or coupon, or simply want to survey them and learn more about their online habits.
Whatever you do with your email list, make sure you have the express consent (opt-in) of the reader to be added to your list. Nothing is more annoying for a reader and damaging to a brand than getting emails from a company you've never heard of.
Also, temper your email updates to avoid being labeled a spammer and increasing your unsubscribe rates. Only send the most useful or valuable emails as needed.
Build A Community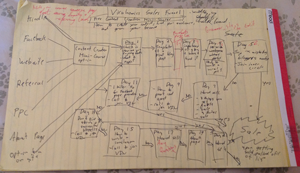 8 Steps to building your blog into a community
By turning your blog into a free community that shares tips, tricks, and insightful opinions, you can transform your blog into a conversation that encourages interaction, thereby increasing engagement and on-site time.
A few ways to facilitate the process include:
Ensuring the comments section is open and easy to find
Each quality comment gets a response
As the owner of the blog, you must protect the open exchange of opinions
Be genuine in interacting with your readers
Incite discussion and commenting by ending your blog posts with a question or strong call to action.
Naturally, asking your readers for input can become a natural source of inspiration for future blog posts while simultaneously demonstrating that you respect and appreciate their patronage.
Invest in Social Media

Every Platform is Different
Everyone knows social media has become a powerful source of traffic online. But seasoned social media marketers know it's not all about broadcasting your content everywhere and anywhere. Pick one or two social media platforms that cater specifically to your niche and focus on becoming an influencer. For example, if you just started a fashion or beauty blog, stick to Facebook, Pinterest and Instagram, whereas a B2B blog might be more successful on LinkedIn and Twitter.
Here are a few tips on effective social media marketing:
Spend time sharing your content as well as curating industry news and high-quality content by other bloggers.
Ask other influencers and followers relevant questions.
Interact with your followers, answer their questions, and offer excellent customer service.
Join groups and participate actively to build relationships.
Showcase your personality and be funny or sarcastic, but never demeaning or insulting.
If you find that specific platforms are not bringing you traffic, make sure you are structuring and timing your posts to maximize sharing; otherwise, move on to the next site and try again.
Stop Doubting Yourself – Be Confident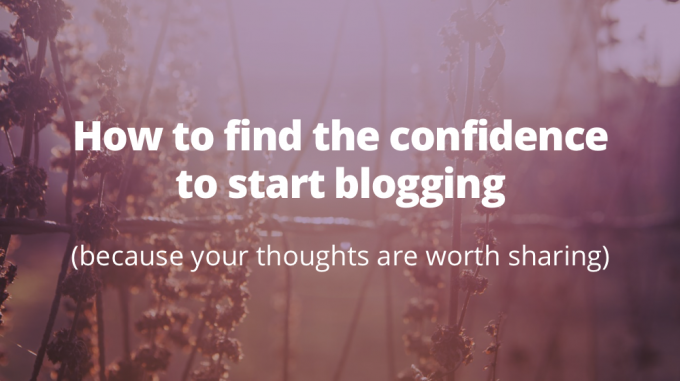 Your thoughts are worth sharing: how to find the confidence to start blogging
You may not want to admit it, but your blogging is timid and uninspired.You may be so afraid of the possibility of rejection that you aren't giving yourself a fighting chance to be recognized for your unique perspectives or knowledge. Let's face it – no entrepreneur ever got anywhere playing small and unintimidating.
Whether you don't think you are a good enough writer or don't fancy yourself a blogger with a worthwhile opinion, it's time to stop questioning yourself into paralysis.You started blogging for a reason, and you need to remind yourself of that reason as well as the fact that you are no different than the millions of other bloggers who make money with a blog. It took a leap of faith to just start a blog.
Whatever your reason for building a blog, you must remember that, at its most basic form, your blog is the ultimate platform for self-expression. Take a deep breath and master your mindset of self-belief. Let your writing reflect that confidence.
Be Different – Let Your Personality Shine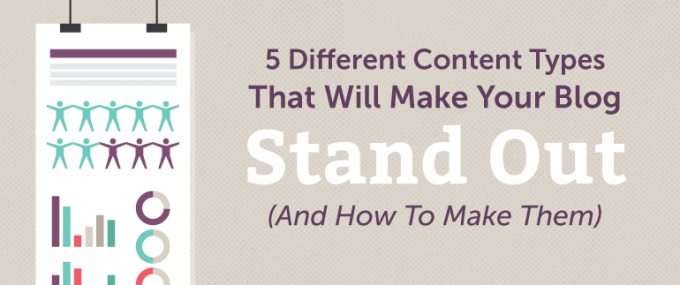 5 Different Content Types That Will Help You Save Time Blogging
Some people may be better writers than you, but that doesn't mean they are more exciting or have something more important to share. For starters, writing is a skill that can be mastered with practice. If you become a consistent blogger, you will inevitably writer better and faster.
However, more fundamental than your ability to write is your style and personality. Publishing blog posts that read like formal essays is the quickest way to lose readers, but if you write content in a conversational tone, your audience can connect with you.
Other than making yourself personable, writing in your own style makes you unique. Ask yourself – have you been copying other bloggers because you wanted to emulate their success? With the millions of blogs in existence, and thousands started each day, it is imperative that yours doesn't blend in.
Here are some practical tips to making a blog your very own.
Be Yourself
Are you the friend who initiates parties and nights out? Let that extroverted and energetic personality shine in your writing. Maybe you're the quiet, pensive one who thinks about things before taking action. Go ahead and explain the challenges of being introverted, but think of blogging as your opportunity to build another persona.
Whoever you are, there are others like you in the world, and they too use the internet and read blogs. Write for them and be the voice of their community.
Don't Be Shy
As Mark Twain said, "Whenever you find yourself on the side of the majority, it is time to pause and reflect." Challenge myths or popular misconceptions, but obviously do your research first. Bucking the trend and being outspoken against an injustice or falsely held belief is likely the best way to becoming a leader in your niche.
Respect Your Readers
Don't talk down to your readers. You may be more knowledgeable, confident, experienced, or financially well-off than your readers, but that doesn't mean you have to dumb down your writing.
Explain complex problems in the most basic terms, like your readers were sitting across the table from you, but don't dilute your message or underestimate the wit or intellectual curiosity of your audience. If they have questions, the comments section is always available for feedback.
Be Personable
Share bits and pieces of your life. You want your blog to be a community and your readers to feel a connection with you. After all, readers who see you as a "friend" are more likely to support your endeavors, whether that means buying your products/services or sharing your blog with their own family and friends.
This starts with you opening up about your personal life to a degree you're comfortable with. Drop information about your quirks and eccentricities here and there. Make references to your favorite foods, vacation destinations, childhood moments, etc. Doing so gives your blog something others don't have – YOU.
Treat Your Blog Like A Business
One of the most common reasons bloggers don't find online success is that they don't treat their blogs like a legitimate business. This means having a long-term commitment to building something meaningful, making a consistent effort on a daily basis and building a checklist for success.
This is particularly true if your blog has become an important source of income, so what do you need to do to take your blog more seriously?
Have A Plan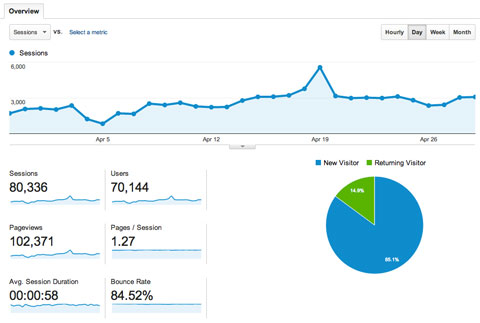 How to Create a Business Blogging Plan
Every business needs one. Set measurable goals, including the number of published posts, traffic figures, subscribers, leads, and revenue. Create a strategy to meet those goals and be sure to re-evaluate your plan on a monthly basis to allow for flexibility and the pursuit of time-sensitive opportunities.
Create A Schedule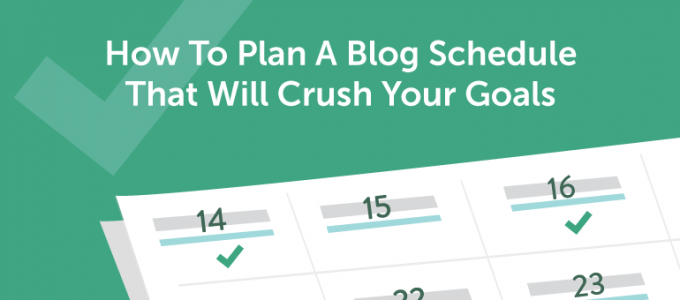 How To Plan A Blog Schedule That Will Crush Your Goals
Be consistent in posting, both in quality and frequency. However, give yourself some leeway in terms of frequency. Don't post just for the sake of following your schedule if you do not have excellent material to share. Some of the most successful bloggers do not post often, but when they do, they publish a masterpiece that exceeds expectations. This will require discipline and the strength to draw a line between work and play.
What steps or strategies have you implemented to help you succeed online?