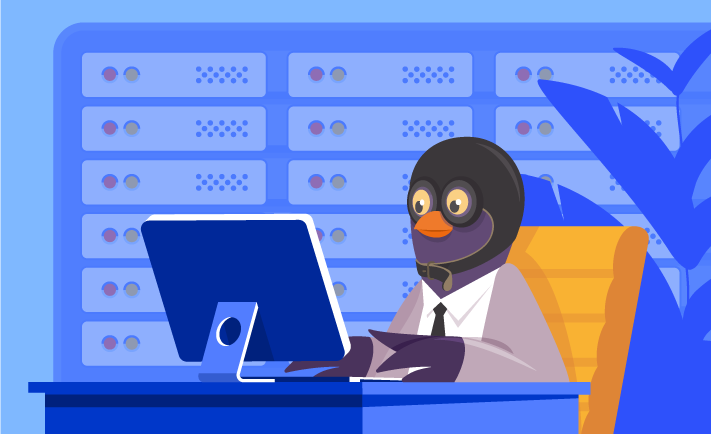 Email can be thought of as the lifeblood of the direct marketing mix. If you use email to directly sell and send content to your customers as most businesses do – deciding to use a professional email service makes a lot of sense.
To help small to medium-size enterprises decide if it's for them, this article is going to zero in on the benefits of a professional email service.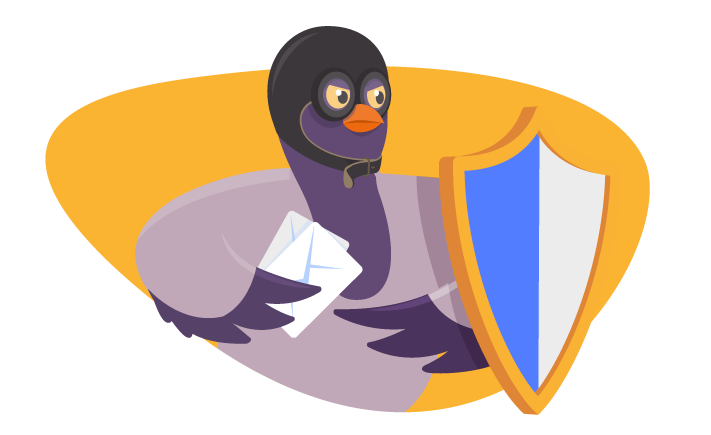 How Professional Email Services can boost your business
The number one benefit a professional email service provides, besides that all-important business email address, is comprehensive security features. Worth considering in a climate where, on average, one in three small businesses suffer cybersecurity attacks, the majority of which involve email phishing.
If you aren't protecting the security and privacy of your customers consider this. Most say they won't ever use a business again if their data has been compromised as a result of poor cybersecurity.
To explain email hosting, the old way of doing bulk emailing used in-house servers to host your account. Not everyone could afford a server because they're very expensive – in fact, hardly anyone could apart from big businesses. This is why the demand for shared and dedicated hosting grew.
Once email and website hosting could be shared across several hosting servers, you only had to buy a subscription. The popularity of using email for marketing exploded. Now, billions of emails are sent every day to billions of users because everyone has hosting. 
This means top technology teams are behind hosting companies and email security is top of their list. You get that expertise included, and most will auto update the latest security for emails on your behalf. All plans cater to business needs, such as enabling you to manage several users or employees and access those crucial cybersecurity protections while enjoying easy and fast connectivity.
For smaller businesses, because you won't always know how to fix a major issue with your email service, or stop it going down, an email service combined with expert customer support is a very valuable boost indeed.
What is Professional Email?
To define professional email is simple. It's the combination of using a professional email hosting service AND your chosen email address.
With hosting, the main benefit of all that security is that your content makes it into the recipient's inbox because it doesn't alarm the dreaded spam filters.
Once your email has arrived, pause and consider how much time you spent crafting great content to sign up those email subscribers in the first place. It's important to have a professional email address and format to increase your chances of getting your email opened, once it's in the inbox.
It's got to look right, which is the main benefit of having a professional email address.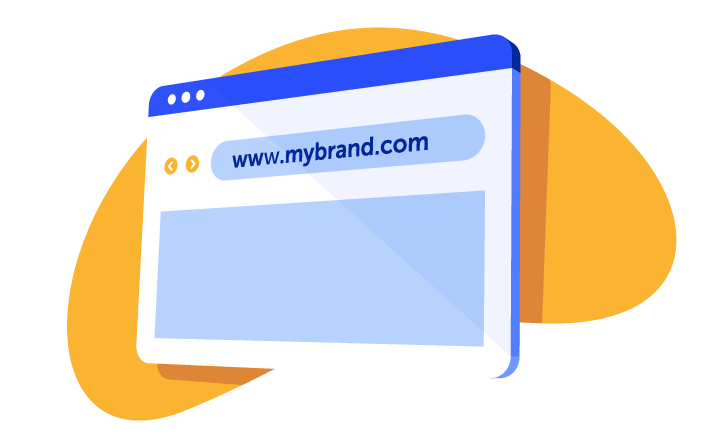 Professional Email attributes
According to Statista, 55% of emails arriving in our inboxes are registered as spam. To boost the chances of your email staying in an inbox and being read, I'll need to just backtrack a step in case you don't have all the components for a professional email address sorted.
Custom domain
You're more likely to have your email read if your readers can see your enterprise's name in the email address. A custom domain is the name of your business connected to your webpage IP address. A domain usually takes the format www.mybusiness.com.
The domain part, mybusiness.com, is the part you want to use after the '@' symbol to make a professional email address name. So the whole thing might look like this:
You've probably got this covered if you are thinking about professional email services, but just in case, there's a great set of tools for all things related to domains here to get you started.
Now, back to what you need.
Domain email address
Think about your business domain name. Visualize it in your mind. We're going to use the website domain searchenginedays.com to illustrate a common error and show you why it's important to add professional email to your business 'wardrobe'. Just imagine receiving information about a new SEO guide in your inbox from this address:
You might have noticed the sender, whom we'll call Tom Legend, probably genuinely thought he was being unique, on-brand, and clever putting his surname and business website domain name together when using a Gmail address.
He was probably trying to work out how to stylize that compulsory ending '@gmail.com' with his domain name, searchenginedays.com. Unfortunately, as he is using @gmail.com he has to have that ending.
Also, I'm not sure if he is a legend, or if the name is about search engines, but it's one of those word combinations that if I got it in my inbox I would move it straight to spam. It just doesn't look right.
Email users today are hot-fingered when blocking suspicious-looking addresses. Most people take 1.5 seconds to make that decision so you don't have long to make the correct first impression.
Better to have a domain email address like this:
Now he looks the part. See the difference?
An email signature
Any professional email address service lets you customize a signature but how easy it is to do varies enormously. It's probably useful to think about what you'd like to customize it with.
In a great email signature, recipients will be looking to see:
the name of the sender and their professional title,
business name,
a full street address,
mobile number,
social media icons,
custom email address, and
a matching website.
Additionally, they'll ask are the right things hyperlinked? Is there a logo? There's quite a lot in that little signature at the bottom of an email if you really examine it.
To help you, have a look at these sites for in-depth ideas about the elements you need to create a professional email signature:
Structured Content
Depending on your goals when writing business emails, the first thing you need to do with a structured email is to compose your subject lines, preview text, headline, and body copy. It's important to get these right so the email, which you've gone to all the trouble to dress correctly with a professional email address, actually has something in it your reader would want to open up and do.
Your tone and purpose counts. I want to know quickly why this email is being sent. What do they want me to do?
Download?
Sign up?
Purchase?
Meet-up?
Like you, if I find the body copy in the email interesting enough to tempt me, I'll obey the CTA (Call to Action). If you want some great tips on this you can read how to write professional emails that work.
Proper Short Name
Just a thought, but if you have a longer last name, like Paul Bartholomew, and your business website is called, for example, iconcars.com, you might want to try a shorter name. Remember this is about what makes sense for your business and your customers. You don't want to take the focus off the business name, so maybe try a few ideas out.
For example:
[email protected]  [email protected] [email protected]
It's so important to have all these elements in place.
Why you need a Professional Email address
When you tie in a neat bow your business name to the email address this looks professional. If I had to containerize the key benefits:
First impressions count – people expect spam in their inbox and will manually lift it out. The selection process is impression-based. They're thinking, 'What is this email address?' If it doesn't look right, if it doesn't look professional, it's out.
Memorable branding – a domain name is something you've spent time searching for, and creatively dreaming up. Why dilute it? If you use a free email service like Gmail, Outlook, iCloud, etc you have to have that extension bolted on and it looks like you haven't invested in your brand. Worse, things can be misinterpreted, like Tom Legend's surname earlier on in this article.
Easy to use – once you use a professional email address format with every email you send out for business, it's easier to use that email everywhere you need to for business purposes. This keeps your inbox tidy, and you can easily make this email address the center of your business universe.
Let me explain that last part.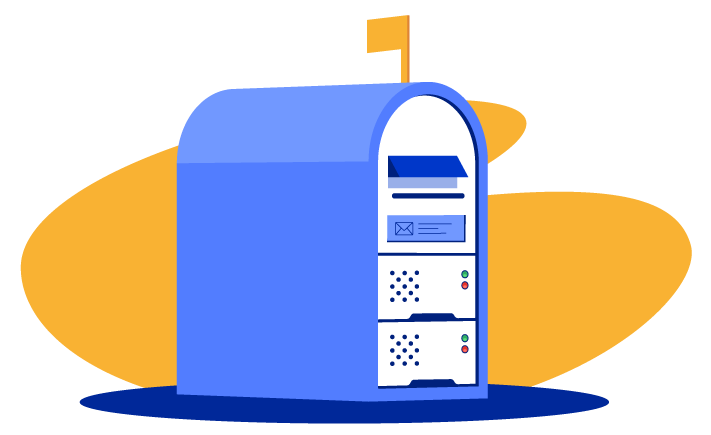 Benefits of using a Business Email Service
It's helpful to remember a professional email address defines your credibility. So you don't want to put your business into the hands of just any email service.
The headline benefits you should look for include:
Branding and trust – Get on board with a brand name email provider. How do you feel about their brand? Have they got a Knowledgebase to help you get the most out of their products? Do they seem supportive and helpful? Would you buy their other products? Are they giving you what you need or charging too much for a lot of things you don't?
A separate cloud – for security it's vital your emails are private, secure, and unable to be read by 'unwanted' parties. Is there two-factor authentication (2FA)? This is important if you check emails on your mobile, or have many users, especially.
Spam filter avoidance – being able to 'whitelist' or approve safe senders and safe domains is just as vital as being able to 'blacklist' repetitive offenders. A reputable brand will make sure your email deliverability score is high.
Control – make sure you can get into your own records and control the way you receive email. 
Tools – docs, files, and office features that integrate for all packages and devices, not just one type of 'word processor'. This is important. Don't buy a system that locks you into another set of products (eg. Office). Everything should work interchangeably. 
Security – Two factor authority (2FA) adding extra password protection, alongside  built-in anti-phishing and spam management.
Team management and company scheduler – can you add mailboxes, aliases for team members, apps for teams, and use a calendar system as a stand-alone or with your favorite calendar app? Can you view participant calendar schedules and book appointments? Use plus-ins? Check the fine print.
Email back up, storage capacity – it's essential you can back up the inbox. As far as storage goes, 5GB is the minimum but, to be honest, it would take an average solopreneur a few years to use it all if you regularly delete what you don't need. To keep you within attachment size limits you can easily send links to larger file types.
Price – not usually a benefit, but what I would say is brands have price plans. So start with what you need and start smaller if you can. You can always upgrade easily, you'll find.
How to choose a Professional Email provider
"An organization's promise to a customer is to deliver what a brand stands for … in terms of functional benefits but also emotional, self-expressive, and social benefits." Aaker (2014)
Now, I've got a Namecheap domain, and I'll confess I've got a few of their products including Namecheap Professional Business Email. The main reason I'm with Namecheap is I like what they stand for, I can always find the answer to anything from the basics to executive-level questions by searching in their Knowledgebase and their customer service never gives up on me when I get stuck on a technical point. They've made my life easier, in a nutshell.
Namecheap's Professional Business Email service
Other providers are available, of course, but Namecheap's service is up there with the best and as I'm not here to review, just tell you why you need a good professional email service, full transparency, I'm going to demo their business email service to illustrate my points.
Security. Hosted in the cloud, it's super secure and hacker-proof, with spam tools and intelligent learning to deter phishing and malware intrusions. This is also one of the pillars of their company ethos, building incredibly secure products.
Web-based email. The Namecheap interface feels familiar because it looks a lot like any major personal email programs you could be using. So you don't need to learn a whole dashboard all over again.
Integration. You can seamlessly sync (or add) any other email account including personal, into your email account with Namecheap and manage all your email addresses in one place. There are features you'll be used to and on-the-go mobile features. If you're more tech-savvy you can plug in developer tools to customize it and add apps.
Office tools. I mentioned this earlier. You can work with any docs, sheets, pdfs, files, etc within Namecheap's Professional Email. It will work with any office tools you are currently using.
24/7 Customer Support. Another industry standard. It's on a chat system and I find their agents will 'talk' to you until your query is resolved (and they're friendly). I find it's easier to follow instructions and links and remember tips in chat than over the phone.
Flexible plans
Storage. Ranging from 5GB for email storage plus 2GB of file storage with a starter plan costing $11.88/year* to 30GB and 15 GB and then 75GB and 30GB on the largest plan, there's enough for small, medium, and large businesses to utilize. You can see on your dashboard how much storage you are using so it's easy to decide to clean the inbox or upgrade in a timely way.
Groupware. The top two plans – Pro and Ultimate – which you'll need if you have employees – allow you to use collaboration tools with emails, documents and spreadsheets, appointments, contacts, task lists, and more.
Mailboxes. You can go from 1 to 3 to 5 on the plans. You can add mailboxes for a small fee to any plan at any time. If you think about it, the reasons for using another mailbox is to have a completely different address if you are, for example, running more than one website business and domain. It's why there's a scale-up option. For those managing other people's websites, this is appealing.
A final thought. There's no harm in wanting the best price too. Many providers offer free trials and price plans, but for me, Namecheap will give you a great product, every time and usually, a generous discount off all email plans. And, because they're determined everyone should have easy-to-use professional email and be amazed, the free Private Email trial for 60 days has an opt-in to keep your plan only if you are happy to do so. Going right back to your decision to make the right first impression using a custom email address, Namecheap's Professional Business Email has everything you need in an email package, from a company with 24/7 customer support.
Like the sound of Namecheap? Readers, if you need email, be quick to get hold of 25% off all their Private Email plans. Alternately, Namecheap offer a free Private Email trial for 60 days with an opt-in to keep your plan* only if you are sure.